Tattoos Permanent Part of Licensing
Tattoos Permanent Part of Licensing
When Mark Nelson and David Bollt joined up to sell high-quality tattoo stencils to professional tattoo studios, they never imagined their business would become the largest tattoo design source on the Internet. Tattoo Joh

When Mark Nelson and David Bollt joined up to sell high-quality tattoo stencils to professional tattoo studios, they never imagined their business would become the largest tattoo design source on the Internet.
Tattoo Johnny, their online archive of downloadable tattoo stencils, represents more than 3,000 of the world's finest tattoo artists and illustrators and includes thousands of professional designs and stencils.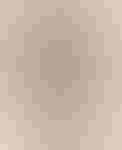 Those designs have appeal beyond tattoo studios. Nelson and Bollt are increasingly licensing the designs of top tattoo artists for use in product categories that vary from pet accessories to apparel.
"The first license we did was for guitar straps for a company that saw our designs," says Nelson, Tattoo Johnny's president. "It became their best-selling strap, so they wanted to do more."
The first year the pair attended the Licensing International Expo, they met Bill Jemus, chief executive officer of 360 ep, who signed them up with his licensing and brand management company. "When Bill saw our body of artwork, he flipped out. We were this tiny little tattoo company, and suddenly we were talking with the former CEO of Marvel Comics," says Bollt.
Licensing deals have followed in product categories as varied as drum skins, stickers, temporary tattoos, lighters and mobile phone skins. "Every month, 360 is bringing a major new licensing deal," says Nelson. "They have been incredible."
With the popularity of tattoos surging, it's no surprise that the appeal of tattoo images is extending beyond tattoo studios. From college campuses to shopping malls, from prime time television programs to rock concerts, tattoos are everywhere. "Tattoos have become mainstream, and they are here to stay," says Nelson.
Nelson says Tattoo Johnny's designs are more approachable and "family friendly" than traditional tattoo designs. "Our Web site has a more Disney feel than a tattoo parlor feel," says Bollt, Tattoo Johnny's vice president. "We're not too edgy."
Millions of young adults visit Tattoo Johnny every month, says Nelson. "This art becomes more than a picture; it becomes a permanent part of their identity," he says. Nelson sees that tattoos have become an integral part of self-image and self-expression for millions of people around the world.
Tattoo Johnny has 50,000 to 80,000 visitors a day and 50,000,000 page-views every month. Most of those visitors are young adults—a very desirable market.
All those hits give Nelson and Bolt a quick snapshot of which designs are most popular. "As orders come in, we get real-time feedback on what people are looking for," says Bollt. "We have our finger on the pulse of trends as they emerge, so we can give that feedback to licensees on trends as they emerge."
With momentum building, the pair have ambitious goals for their business. "We'd like to make Tattoo Johnny to tattoos what Coca-Cola is to soda," says Nelson.
Subscribe and receive the latest news from the industry Article
Join 62,000+ members. Yes, it's completely free.
You May Also Like
---