Natural Talent
Natural Talent
]> Laurie Korsgaden blends her love of wildlife and nature with her artistic talents to produce a licensing program that is expected to approach the $50 million mark.

]>Laurie Korsgaden blends her love of wildlife and nature with her artistic talents to produce a licensing program that is expected to approach the $50 million mark.

Artist/biologist Laurie Korsgaden started her career as a medical illustrator for a legal firm, but today she is renowned for her traditional watercolor paintings that depict wildlife and gardening subjects, roosters painted in a fall color palette, and holiday baskets stuffed with gingerbread men. A graduate from the Zoology and Biology program at Long Beach State in Long Beach, CA, Korsgaden finds inspiration in her love of animals and birds, as well as the natural environment. In addition to her work at the legal firm, the artist did a few projects for a local maritime museum in San Pedro, CA, before establishing a career as a biologist in both the drug and food manufacturing industries. She later returned to painting while home raising her three children.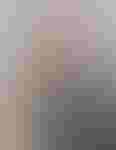 Much of her artwork is seasonally themed, making it ideal for holiday décor and gift giving. Korsgaden's commercial career began in 1993 when she published her first press run of open-edition prints for the framing industry. Soon after, she attended Atlanta Décor, which was her first trade show. It was there that she received an educational briefing on the licensing industry, which led her to exhibit at Licensing International. Her first license for alternative wall décor and magnets was signed with Sangray in the mid-1990s. To date, Laurie Korsgaden Watercolors has a total of 80 licensees, which span stationery and gift products, home décor and decorative gifts, gift wrap and boxes, candle accessories, textiles, and beyond. "Licensing has been our primary focus for the last several years," says the artist's husband, Alan Korsgaden, vice president, Laurie Korsgaden Watercolors. "It has created another revenue source that is unrelated to the publishing business, which is what we started with." Alan credits a strong licensing program for the company's ability to survive a soft market for open-edition prints. For 2005, a preliminary estimate of approximately $46 million in retail sales is slightly down from about $50 million for 2004, but Alan expects 2006 sales to climb back to the $50 million mark with several programs that were introduced at the end of 2005, and are rolling out this year. Home décor and stationery are among the company's strongest categories. Says Alan, "With the gift market in turmoil and the framing industry for domestic manufacturers upside down, the home fashion arena has risen to the top for our program." Korsgaden's work has a strong presence at mass and in the catalog market, as well as specialty outlets. Alan reveals the company has several partners that have close relationships with retailers, and they're working together to develop specific programs, which are driven by ideas they've presented to the artist or designs she has created and they've been able to expand upon. "Although Laurie's art is recognizable and receives a great response from consumers, the brand hasn't generated the awareness we desire," admits Alan. "However, it's obvious from the retail sales volume that it's well received, and it helps our partners generate the sales they desire because they keep coming back for more." In addition, new companies are approaching Laurie Korsgaden Watercolors with an interest in Korsgaden's art, and retailers are requesting more art from the manufacturers, which is good news for artists who face many challenges in getting their product to retail. "In some cases, they're calling us directly," says Alan. He adds that almost everyday they get phone calls and e-mails from people looking for product, information on where to purchase product, or information on who produced it. Four employees and two outside contractors assist in the day-to-day operation of Laurie Korsgaden Watercolors. Its current licensing strategy focuses on targeting categories that have not been particularly strong for the company in the past. These include tabletop and craft. Promotional activities, which aim to build brand awareness, include increased advertising, and a plan for partners to showcase Korsgaden's strengths and diversity. Alan also strives to have the Laurie Korsgaden Watercolors logo displayed whenever possible. "Some retailers are not clued in to the advantages of branding, and are not willing to give the artist or designer recognition," says Alan, who believes that retail is tough at all levels, especially big-box retailers. His ideas for improving retail include having the smaller independents and specialty stores create a line of product that big-box retailers can't pick up until the following season. "It's then a numbers game," he says. "Obviously, the volume creates big royalties, but they keep pressing the licensees for better pricing, which eventually translates to lower royalties." He believes that working with artists and designers to create unique product would benefit the artist, licensee, and retailer. "If they create something the consumer only gets at their venue or chain, everybody wins." In an effort to stay current with the changing market, Korsgaden has become more involved in producing artwork for manufacturers upon their request. She spends several hours a week reviewing trade journals, advertisements, and notes from Alan's trips to trade shows to gather design and color information, as well as future directional observations for trending. Alan is quick to address another challenge that art licensors may be facing in the near future. "There seems to be a trend for manufacturers that are in financial trouble, and others with pressure from their retail partners who have cost concerns, to stray from traditional licensing practices and buy art from artists who are willing to give their work away." He also mentions that some manufacturers are training foreign artists in factories to paint like Western painters, making competition even fiercer.
Subscribe and receive the latest news from the industry Article
Join 62,000+ members. Yes, it's completely free.
You May Also Like
---