Licensed Artwork Shows How Kids Did It
Licensed Artwork Shows How Kids Did It
Kids' art isn't just for the refrigerator anymore. Kids-Did-It! Properties is making sure that artwork produced by kids ages 3 to 14 is showing up on items from paper products to books, gift bags to calendars.

Kids' art isn't just for the refrigerator anymore. Kids-Did-It! Properties is making sure that artwork produced by kids ages 3 to 14 is showing up on items from paper products to books, gift bags to calendars.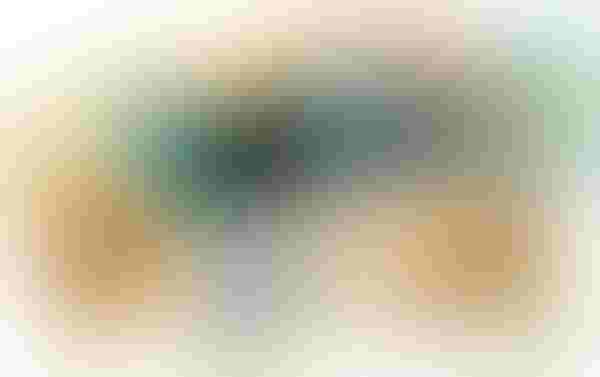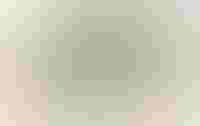 The company was born when San Diego-based art teacher Michelle Abrams and her husband, Glenn, decided her students' fresh and colorful works were suitable for licensing. "I was looking for images to reproduce at home. In looking around Michelle's studio, I was amazed by the quality of her students," says Glenn.
The husband-and-wife team created gift cards they began selling in local galleries, small retail shops and the San Diego Children's Museum gift shop, and the brand grew from there. It helped that both Abrams had experience in the field. Michelle has been an animator for Sesame Street, served as a multimedia creative director, and manages her own illustration, design and animation studio. Glenn has produced, designed, directed and managed a number of high-profile, multimedia and entertainment projects, including the Microsoft Windows95 launch event, as well as the launch of the Epson Ink Jet.
"The images are fresh, cute, exuberant, often humorous and quite inspirational," says Michelle.
Designs are selected from Michelle's art classes, as well as from submissions. The company's Web site posts submission guidelines. "We select based on color, linework, look and feel," says Glenn. "Continuity of design is important since it makes it easier for art directors to work with us." Artwork is grouped into seven categories: still life, landscape, people/faces, flowers, transportation, holiday and animals.
The company represents 126 young artists, and more than 73 children have been published under the Kids-Did-It! Designs retail logo on a variety of merchandise. The Kids-Did-It collection has grown to nearly 500 images and has earned about $5.7 million in retail sales. Children earn a 10 percent royalty from the reproduction of their work. One young artist has already earned over $3,500. "Some kids save it, some spend it, some give it to concerns that are important to them," says Glenn. He writes royalty checks on checks of their own design.
One of the most successful young artists had his "Big Red Heart" selected as one of eight designs included in Avanti Press' collection of cards that benefitted New York City's relief and recovery after Sept. 11. The artist was 5 years old at the time.
Kids-Did-It! has partnered with Mead-Westvaco, Checks Unlimited, Papel Giftware, Prentice Hall, DayGlo Color Corp. and Houghton-Mifflin Publishers, among others. Most recently, the company worked with Flomo/Nygala on a line of colorful gift bags with images from the animal collection, which will be sold at Dollar Tree stores.
For the fifth year in a row, the brand has worked with Norwood Promotional Products to bring the Kids-Did-It! activity calendar for 2009 to the market.
The company also teamed up with Weekly Reader Custom Publishing on a series of inspirational classroom posters celebrating "Winning Moments," which included the Pooped Panda created by 9-year-old Stephen DeVito.
In this challenging economy, the company has adopted a two-pronged strategy to marketing its brand by pursuing traditional licensing while also taking its products directly to buyers. Kids-Did-It! Designs is working with the Trade Only Design Library to introduce prints and posters featuring artwork created by kids to the interior design and architectural trade on TODL.com. The Web site is a professional trade buyer's online research and specification product library.
The brand has also just introduced "The Kids-Did-It! Cookie Bookie: A (fun) Cookie-Baking Cookbook for Kids, Illustrated by Kids!" The playfully designed picture/cookbook is an introduction to baking and contains 14 recipes featuring descriptive titles like "Chocolate Chipmunks," "Moon Melts" and "Peppermint Pig Puffs." Each recipe was inspired and developed to complement images created by Michelle's students.
Glenn said he is always looking for new licenses for the brand. "The advantage of this brand is that it is timeless," he says. "It's cute and colorful and can be applied to any merchandise line. Housewares, home furnishings, giftware would all be a perfect fit for the images. The whole brand appeals to anyone to loves kids and responds to the innocence and enthusiasm they bring to their work. How can you not like that?"
Subscribe and receive the latest news from the industry Article
Join 62,000+ members. Yes, it's completely free.
You May Also Like
---