License! Global's Best of 2008
License! Global's Best of 2008
]> Walmart kicks off the Best of 2008, a list that highlights properties and compani

]>Walmart kicks off the Best of 2008, a list that highlights properties and companies with strategies that connected with consumers. Those looking for an explanation of how Walmart emerged from the holiday season as one of the retail industry's few winners inevitably land on price as the main driver of its success. The company's reputation for low prices and one-stop-shopping convenience were appealing during the first half of the year as consumers felt the pinch of rising gas prices. Then, as gas prices receded during the second half of the year and global economic turmoil and fear of job loss took over as the primary factors weighing on consumer confidence, Walmart remained the logical destination for those looking to save money as times became increasingly uncertain.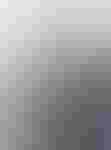 "Walmart is very well positioned in today's economy, growing market share and returns, and is more relevant to its customers than ever," said Mike Duke, who was promoted to chief executive officer of Walmart in November 2008. "Our strategy is sound and our management team is extremely capable. I am confident that we will continue to deliver value to our shareholders, increase opportunity for our 2 million associates and help our 180 million customers around the world save money and live better." In addition to those factors, Walmart's "save money, live better" advertising campaign, developed in late 2007, was in heavy rotation throughout the year and helped consumers qualify the value of shopping at Walmart in a way the retailer's earlier advertising never had. These factors proved to be a powerful combination, and as Eduardo Castro-Wright, president and chief executive officer of the retailer's U.S. stores division noted when third-quarter results were released in mid-November, they enabled the company to outperform the industry. "Across every category in which we do business, we continue to widen the performance gap between our stores and the competition," Castro-Wright said at the time. "Clearly the momentum is driven by the significant progress we have made building on the trust that American families have in the Walmart brand and improvements we have made in how they experience our stores."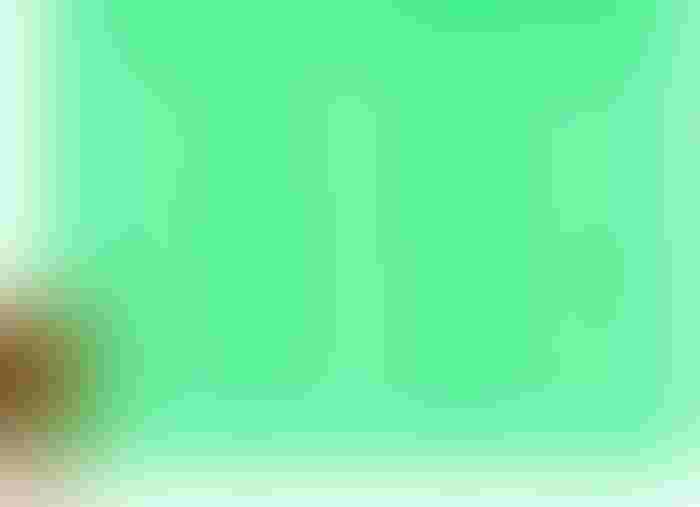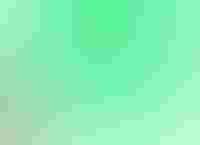 The checkout process, long one of the most aggravating aspects of shopping at Walmart, is faster due to improved labor scheduling, while the elimination of clutter in various forms such as reduced fixture heights, leaner inventories and reduced signage have made it easier for consumers to navigate stores.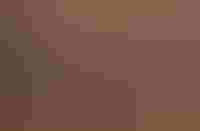 In addition to the operational changes, experiential upgrades are especially evident in Walmart's newer stores or units recently remodeled to the "Project Impact" format (see sidebar) where the improved presentation of an expanding roster of brands is having a major impact on Walmart's sales and image.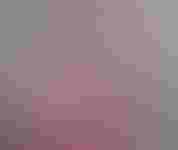 Nowhere is this trend more evident than in the electronics and entertainment area, where Walmart has established itself as a destination for the hottest licensed properties, exclusive offerings from big-name recording artists and name-brand electronics. Early in 2008, Walmart positioned itself as Hannah Montana headquarters with an extensive assortment of nearly 150 items called out with prominent signage located at heavily trafficked corners in the junior's department. A close collaboration with Disney's consumer products division also has resulted in strong sales of prominently positioned merchandise related to the High School Musical franchise.
At the other end of the entertainment spectrum, Walmart demonstrated a newfound ability to execute a highly integrated product launch of AC/DC's newest album. The band quickly sold more than 1 million units at $11.88 as Walmart's merchandising, marketing and operations group worked together in a way not previously seen and offered the entertainment industry and other recording acts a glimpse of the potential that awaits those interested in entering similar exclusive arrangements.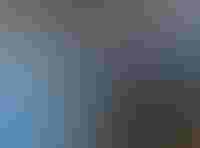 While AC/DC and Hannah Montana are at opposite ends of the entertainment spectrum, they underscore a new merchandising philosophy at Walmart that calls for placing an increased emphasis on those brands, properties or business segments that are growing the fastest. This is particularly evident in electronics, where Walmart determined the path to success was to upgrade the look and feel of the department and improve employee training, both as a means to drive sales and secure distribution from leading brands such as Apple, Sony, Samsung, Dell, Toshiba and leading video game manufacturers. Those brands are now featured prominently in-store and in advertising and were keys to Walmart's performance during the holidays. Shortly after Christmas, Walmart deepened its relationship with Apple by offering the iPhone 3G for $197 and featured the product on the front of a circular and on its Web site. Offering a product such as the iPhone, which is currently only available at Apple stores and Best Buy, benefits Walmart in ways beyond the contribution to sales because such a product further expands the halo of credibility Walmart has created for its electronics and entertainment business.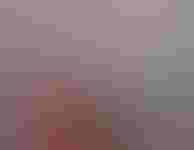 Unlike electronics, where Walmart needed to bring in some big name brands to establish itself as more of a destination, the company was already the nation's top toy seller when it began making changes to that department to feature more prominently top brands and hot properties. In new stores and Project Impact remodels, the toy department is now adjacent to electronics to capitalize on the synergies that exist between those areas—entertainment and licensing strongly influence both departments. Low-profile fixtures that front the stores' main aisle make the department more inviting and are used to call attention to hot properties and licensed merchandise tied in to the latest theatrical releases.
The brand strategy working so well for Walmart on the entertainment, electronics and toy sides of the business also is being applied to other major departments within the store such as home and apparel. In each of these areas, Walmart is relying on brands and licenses to clarify product assortments, communicate a stronger quality message and simplify consumer decision-making by putting more marketing muscle behind fewer, bigger brands.
For example, in apparel, Walmart turned to Iconix Brand Group to help with its clarity initiatives as it consolidated multiple house brands with minimal equity into a handful of more meaningful properties.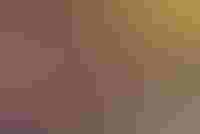 "Our largest and most exciting opportunity is with our three brands at Walmart: OP, Starter and Danskin Now," Iconix chairman, president and chief executive officer Neil Cole told investors last fall. "We believe Walmart is a strong partner, well positioned for this current environment and are thrilled with their enthusiasm for our brands."
The OP brand arrived in stores in 2008 and plans call for it to be extended chainwide after an initial 1,000-store launch. Meanwhile, Walmart's active apparel department will be anchored by the Iconix Starter and Danskin Now brands.
According to Cole, sale of Iconix brands at Walmart will more than double to $2 billion in 2009 and will reach more than $3 billion in subsequent years.
"Through Walmart's global branded strategy, we will also have the opportunity to leverage their international platform. OP has already launched in Canada and Mexico, and we are in discussions for the U.K., Brazil and Argentina," Cole said.
The company employed a similar strategy in the home area where it created the new Canopy brand, which is now prominently featured in stores, while retaining the equity of the more established Better Homes and Gardens brand from Meredith Corp. Walmart launched a line of about 550 products under the publishing company's flagship brand last fall in categories such as bedding and bath accessories, dinnerware, textiles and decorative accessories.
"We've also reached an agreement to basically double the program as we move into calendar 2009," said Steve Lacy, president and chief executive officer of Meredith Corp. "Our agreement with Walmart is the largest brand extension in the history of Better Homes."
Disney's Hannah Montana property extends across both departments and is pervasive throughout the store, especially in the junior's department, where prominent displays of the teen sensation pull customers in to the department.
If the branding and licensing initiatives in the apparel and home areas continue to gain traction, the payoff could be significant for Walmart, which has long had a solid business in basics, but always struggled when it came to persuading customers to trade up.
As a result, despite a significant allocation of space, categories Walmart defines as home, apparel, shoe and jewelry are expected to account for less than 20 percent of the U.S. stores division's projected sales of $255 billion for the fiscal year ending Jan. 31. In contrast, the grocery department occupies less space than home, apparel, shoe and jewelry combined but generates the majority of customer traffic and is forecast to account for about 42 percent of U.S. sales.
National brands have always played a prominent role when it comes to Walmart's food business, but here, too, the company is looking to upgrade the assortment through the creation of new brands and by refreshing existing ones. For example, Walmart sought to address customers' quality perceptions of its beef offering through the launch last year of its proprietary Steak House brand, which continues to be called out in-store with prominent signage. Meanwhile, as Steak House was launching, Walmart was busy reformulating more than 1,200 Great Value products that cut across 100 categories.
"I've spent my career building brands, and I have never seen such a tremendous opportunity as we have now with our private brand," Andrea Thomas, Walmart senior vice president of private brands, said in late October during a meeting with financial analysts.
The Great Value relaunch will take place during the first quarter, and the timing couldn't be better from Walmart's perspective as lingering economic weakness ensures consumers are receptive to value offerings.
Walmart has come a long way from a branding and licensing standpoint during the past few years as the company addressed some of its shortcomings in merchandising, marketing and operations and is now one of the few retailers well positioned for the current economic climate and beyond. Now, branding and licensing are poised to reach new levels as operational changes and store experience initiatives have made Walmart a more acceptable distribution channel for brands and properties who may have previously shunned its stores but now find them indispensable as a means to achieve growth, especially as opportunities elsewhere in the market have diminished.
BEST LICENSOR
Marvel
Marvel Entertainment experienced one of its most high profile years in 2008, with maximum exposure for its characters. From movie blockbusters to ground-breaking retail deals, the character-based company made the most of the opportunities, providing a consistent presence in the marketplace and enabling licensees and retailers to capitalize on the excitement of its brands year-round.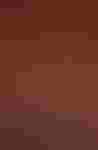 Key deals included a worldwide licensing agreement with international retailer Carrefour for Hulk, Spider-Man and Iron Man characters on its textile collections. The two-year agreement sees 15,000-store Carrefour selling 50 branded products, including apparel, backpacks and school supplies.
The business also is tied up with European footwear licensee Leomil, part of the Cortina Group, on an exclusive, multiyear agreement for Marvel character-branded fashion, casual and sports shoe styles across Europe and in Russia. The multimillion dollar deal took in all characters in the Marvel universe.
And it was a case of co-branding with Reebok in the U.S. for a collection of children's sneakers featuring Iron Man and The Incredible Hulk, designed exclusively for Foot Locker and Kids Foot Locker that coincided with the release of last summer's two movie blockbusters.
And Marvel took its comics online for the first time in a deal for the Nordic countries, Germany, Austria and Switzerland with Copenhagen-based animation studio and mobile content developer Campfire for Spider-Man, Iron Man, the Hulk, the Fantastic Four and X-Men comics for mobile phones.
And there is more to come with licensing programs already launched for upcoming Marvel feature films and animated television series including Iron Man 2, X-Men Origins: Wolverine, The Avengers: Earth's Mightiest Heroes, Wolverine and the X-Men and Iron Man: Armored Adventures. Marvel Super Hero Squad, Hulk: Gamma Corps and The Black Panther also will debut next year.
BEST LICENSEE
FAB/Starpoint
FAB/Starpoint's broad portfolio of products with some of the industry's most successful licensors and its entrepreneurial approach to licensing across important categories are the benchmarks that make the company the choice for Best Licensee for 2008.
The company partners with Disney Consumer Products on about 15 different brands, including Hannah Montana, Jonas Brothers, Wizards of Waverly Place and Disney Princesses. Under the Marvel umbrella, FAB/Starpoint creates product for hot properties including Spider-Man and Iron Man. Its list of clients includes other licensors such as Sanrio, Hasbro and Nickelodeon.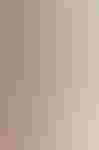 In 2008, FAB/Starpoint partnered with one of 2008's biggest buzz properties, "Project Runway," for bags, hats, stationery and room décor to develop a comprehensive collection of do-it-yourself sets inspired by today's fashion and design trends. The company also took over the manufacture of the Paul Frank brand for bags and related accessories in 2008 and will expand Paul Frank into new categories including stationery and luggage.
FAB/Starpoint's business, which generated annual licensed revenue in excess of $150 million in 2008, runs across a number of product categories, including tween and juvenile accessories, home décor, art and activity products, gifts, travel and back-to-school, offering an equally robust assortment for girls and boys through lines with Transformers, GI Joe and WWE, in addition to Hello Kitty and Disney Fairies.
Mid-year, the New York-based company acquired luxury handbag manufacturer Isabella Fiore. This was FAB/Starpoint's first foray into privately owned brands and a new high-end channel of distribution. The company says it plans to build on the Isabella Fiore brand into 2009 and beyond, in addition to looking for synergistic acquisitions, expanding its core businesses and broadening its customer base both in the U.S. and globally.
BEST LICENSING AGENT
Brandgenuity
Brandgenuity, recognized as best licensing agent, has made a name for itself as a boutique marketing agency, offering turnkey licensing programs for brands and corporate trademarks. Founded in January 2003, the New York-based agency provides client services that include strategic licensing planning, prospecting, negotiation, licensee management and program administration.
Brandgenuity inked a number of new deals in 2008 across a wide and diverse range of product categories, beginning in January with a deal with MGM. Amid a reorganization of its licensing and merchandising business, MGM Consumer Products enlisted the aid of three agencies, including Brandgenuity, to help the entertainment company expand its core business, leverage new opportunities and double the size of its business in three years.
Brandgenuity was tapped to manage all of MGM's core entertainment properties, including Pink Panther, the new "Pink Panther & Pals" animated series, two Stargate franchises (Atlantis and SG-1), "Storm Hawks" from Nerd Corps Entertainment, the Robocop franchise, the Legally Blonde franchise, the new Fame movie and the new Death Wish movie.
Storm Hawks was especially successful in 2008, signing on a host of North American licensees and a wave of merchandise that landed in summer/fall 2008.
Other 2008 highlights for Brandgenuity included a deal to develop a full line of dog-related food and accessories with celebrity dog trainer Tamar Geller that debuted in spring.
And in the fall, the agency and Atari announced plans to expand the Atari brand into the lifestyle category. With Brandgenuity on board, Atari will expand into non-gaming products, such as apparel, domestics, social expression and accessories. The program will go beyond the Atari logo and into its game brands.
BEST DIRECT-TO-RETAIL DEAL
Walmart and "America's Next Top Model"
There couldn't have been a better retailer fit than Walmart for the recently launched line of America's Next Top Model apparel and accessories, according to Bill Burke, vice president of marketing for CBS Consumer Products. The exclusive collection launched in mid-November at hundreds of stores across the country with an in-store boutique featuring ANTM-branded apparel, loungewear, bags, hats and accessories.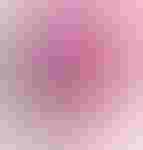 Both the show and the retailer have a common goal: to promote and provide affordable fashion to as many people as possible. "Fashion isn't what you see on the runway," says Burke.
ANTM encourages individual style, something that doesn't have to be expensive. "'America's Next Top Model' is one of the purest aspirational shows with a message that encourages people to be the best they can be by promoting the whole self—both the emotional and the physical," says Burke.
Partnering with Walmart allows CBS Consumer Products to offer well-designed, trend-right clothing at an affordable price and "brings the message of fashion, comfort and fun to the consumer," he adds. Future categories for expansion include cosmetics, fragrance and room décor.
Burke is quick to point out that this is more than a quick in-and-out promotional deal. Rather, the relationship among CBS Consumer Products, America's Next Top Model and Walmart is a long-term, direct-to-retail deal and a true strategic partnership.
"America's Next Top Model" is produced by 10 Entertainment in association with Bankable Productions and is led by executive producers Ken Mok ("Making the Band"), Tyra Banks and Daniel Soiseth ("Hell's Kitchen").
BEST RETAIL EXCLUSIVE
Twilight at Hot Topic
Specialty retailer Hot Topic certainly knew what it was doing when it picked up an exclusive merchandise deal based on Summit Entertainment's teen vampire romance Twilight (released in U.S. theaters on Nov. 21).
In the third quarter ending Nov. 1 and in anticipation of the film's release, Hot Topics' earnings soared 11.4 percent, setting it apart from competitors in a struggling economy. Betsy McLaughlin, chief executive officer of Hot Topic, says Twilight could potentially be one of the company's top three licenses of all time.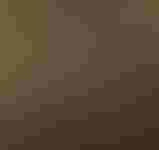 In June, just a week before Licensing International Expo, Summit Entertainment tapped Striker Entertainment, headed by Russell Binder, along with Marc Mostman of Most Management, to lead one of the production company's first-ever film-based licensing and merchandise campaigns.
Twilight, based on the New York Times best-selling series by Stephanie Meyer, was originally slated for a December release, but Binder says it was moved up to November when it was announced that Warner Bros.' next Harry Potter installment would shift to summer 2009.
Striker Entertainment/Most Management quickly nabbed National Entertainment Collectibles Association to create a line of Twilight-inspired T-shirts and tote bags to be sold exclusively at Hot Topic.
"We focused exclusively on the movie and tried to follow the creative cues from the film while listening very closely to what the fans of the books were saying leading up to the film," says Binder.
Twilight set an opening weekend box office record of $70.6 million. The property's huge fan base is what Binder and Mostman have made sure to keep in the forefront of their product plans, especially with the next chapter film release of New Moon, slated for November 2009.
The New Year already sees many other deals to extend the Twilight line, including InkWorks for trading cards, Advance Graphics for standees, Tonner Doll for high-end collectibles, Trends International for calendars, Necco for confections and Little, Brown and Company for a behind-the-scenes movie book, all to be made available at small specialty stores with possible growth to the mass retail segment.
Striker Entertainment/Most Management is currently seeking partnerships in categories such as fragrance, cosmetics, fashion apparel, interactive entertainment, mobile, social expression and co-branded opportunities in footwear and accessories.
BEST IN-STORE BOUTIQUE
FAO Schwarz and Macy's
When Macy's decided it wanted to refine its image as a toy retailer, it decided to take a name to make a name.
The name was FAO Schwarz, among the most famous retail monikers in the toy business and one that came not only with notoriety but with a classic design aesthetic that Macy's could incorporate with its own merchandising.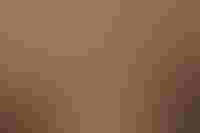 Macy's wanted to revamp its toy business but didn't want to get back into the cutthroat hot-toy game. Rather, the retailer wanted to offer an alternative that would not only differentiate it but also entice and delight its core customer.
"We were looking for creative and interesting ways to broaden our toy offerings in store and add some spice in ways that made sense from a business standpoint," says Macy's spokesman Jim Sluzewski. "For Macy's, toys are something customers buy when they're in the store buying other things. And we knew this would be something kids would love to have in-store."
FAO, for its part, had become a famous name with a presence online but with only two remaining stores so the deal presented an opportunity to build sales and raise its profile with consumers.
Tested at Macy's State Street store in Chicago during holiday 2007, the boutique became an immediate hit. So, for fall 2008, Macy's rolled out FAO Schwarz shops between 1,000 square feet and 3,500 square feet in 75 stores across the country. Another 200 Macy's stores now host smaller FAO Schwarz departments between 200 square feet and 300 square feet. Over the next 18 months, Macy's will open FAO Schwarz shops in all stores that have an appropriate space for a total of about 675.
BEST LICENSED STORE
National Geographic, London
National Geographic opened its first store in the world on London's Regent Street in November, bringing together National Geographic product from 45 licensees, core product including magazines, books and services, plus complementary merchandise.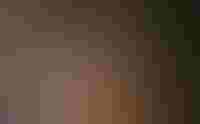 Building on the values of scientific exploration, ecology and travel, the store aims to celebrate global cultures in an inspiring environment. In addition to its retail marketplace, the store has an exhibition area, auditorium for public events, tapas café, travel desk and photography studio, set across three floors and approximately 19,375 square feet.
The store is a partnership between National Geographic's international licensing operation, headed up by Sven Thierhoff, National Geographic's vice president of licensing for international and Europe, and Barcelona-based Worldwide Retail Stores, headed up by Pere Matamales, who also is the apparel licensee.
Key product lines in the store are apparel, footwear, eyewear, stationery, maps, watches, home furnishings and children's products. Eclectic and ethnic furniture and home décor items complement the National Geographic branded ranges. The ranges are targeted at different groups of people from young casual travellers to premium travellers, with technical expedition-quality clothing supplied in partnership with Gore-Tex.
The product split is 60 percent licensed product, 30 percent National Geographic core lines—magazines, books and DVDs—and 10 percent non-branded "selected for National Geographic" product.
Thierhoff says: "Our philosophy is that you've got to create something great in life, and this project gave us an opportunity to create something on the global retail stage. We have created an embassy for National Geographic."
A second store opened in Singapore in December, and there are plans for two store openings in 2009 in Italy and Turkey.
BEST IN-STORE PROMOTION
Warner Bros., The Dark Knight and Kmart
The biggest grossing movie last year—Warner Bros.' The Dark Knight—which topped $996 million at the box office worldwide, also gets kudos for being selected as Best In-Store Promotion along with retail partner Kmart.
Partnering with Warner Bros. Consumer Products, on behalf of DC Comics, Kmart was the "Official Batman Headquarters" last July when the summer blockbuster movie was released.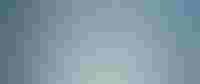 All Kmart locations featured a Batman boutique at the front of its stores with a collection of licensed products including toys, costumes, men's and kids' apparel, bedding and an exclusive Kmart The Dark Knight gift card.
In addition, Kmart offered free movie tickets with the purchase of three bags of Reese's Batman products and $5 off select Mattel toys with the purchase of five boxes of General Mills cereal and fruit snacks. Kmart also featured a special advertising wrap to its circular and co-branded shopping bags.
The latest Batman installment The Dark Knight also took the top spot as best opening weekend for a movie generating $155.3 million at the box office surpassing Spider-Man 3, which held the record since May 2007 when that movie earned $151 million.
BEST BRAND EXTENSION
Burger King and Broad Street Licensing
The Burger King potato snacks line has emerged as a winner for the restaurant chain, not only as the best brand extension but also as a fast-growing international food product.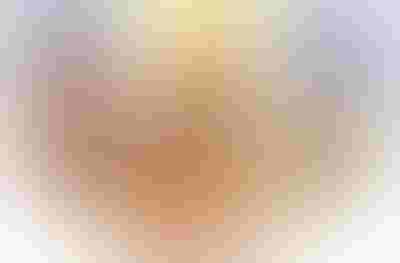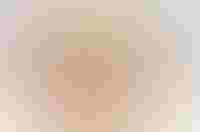 First announced in July 2007, the two initial flavors, ketchup and fries and flame broiled, caught on quickly in vending, its introductory distribution channel. Distinctive blue and red packaging helped the Burger King product stand out and drive sales.
According to Carole Francesca, president of Broad Street Licensing, the agency that brokered the deal between the restaurant chain and The Inventure Group (which produces the product), Burger King has supported the entire process.
"Not every food licensor follows through the way Burger King has," Francesca says. "The company has been involved in flavor development and is working on several new flavors."
In fact, Burger King selected ketchup and fries as the first flavor to go into production, delaying the initial proposal for an onion ring flavor, Francesca says. The onion ring product, a small puffed snack with a zesty onion flavor, was launched in September as the first in what will be many line extensions.
Distribution also has been expanded to grocery and other channels, and the product continues to build momentum. The Burger King snacks line is projected to hit $50 million in sales in 2012.
Following expansion in the Americas and Asia, Burger King is planning to expand its potato chip brand to Europe and the Middle East by 2010, according to Francesca.
BEST COMEBACK BRAND
Atari
What began as a single Atari T-shirt line in the U.K.'s Topman in late July through licensing agent Rocket has exploded into an international licensing program.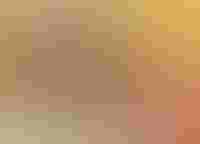 "The awareness of Atari and its classic games has created a huge amount of goodwill for the brand," says Charlotte Hargreaves, Atari senior vice president for brand and licensing.
The company is not only looking to license its umbrella brand but also any one of its 80 iconic games, such as Pong or Centipede.
The first in a new wave of Atari-branded product will roll out in Australia this month through a deal with Wild Pumpkin. Product includes T-shirts, sweats, hoodies and beach shoes for both men and women.
Other international apparel deals have been signed, including in Italy with Licensing Factory to launch in more upscale stores in March/April 2009, in Germany with CE Global Brand for summer and in France with MJA in the boutique market.
In the States, Atari is working with Brandgenuity for apparel, mints and tins and accessories from belt buckles to key rings and notebooks.
BEST COMEBACK ENTERTAINMENT PROPERTY
CBS Consumer Products and "90210"
CBS Consumer Products may have struck gold twice with the latest incarnation of the TV series "90210"—a program that is being extended to a broad range of licensed product across all channels of retail.
"In the '90s, 90210 was the largest consumer products program in the world. It had a huge fan base and activated the teen and tween population and showed the potential of that market," says Bill Burke, vice president of marketing for CBS Consumer Products.
CBS Consumer Products launched on Oct. 22 its first wave of branded product for the new "90210" TV series at specialty retailer Kitson. The T-shirt assortment consists of themes from not only the new series on the CW but also retro SKUs from the original show that ran in the 1990s. New-look T-shirts incorporate likenesses of feature characters, including Silver and Annie with contemporary messages like "Don't Make Me Blog You." Retro shirts focus on characters including Donna Martin and Brenda Walsh with slogans like "I Love Dylan/Brandon."
Licensed 90210 products will expand to other specialty retailers followed by a roll out to as-yet-unnamed mid-tier players for back-to-school with the potential for some retailer exclusives.
CBS has partnered with Li & Fung USA for juniors' and girls' sleepwear, loungewear, underwear, T-shirts, tops and fleece to be distributed by Giant Apparel, Briefly Stated and AME companies. FAB/Starpoint has been tagged for backpacks, bags and back-to-school stationery and Townley for nail products, cosmetics and accessories.
The 90210 brand also will extend into stationery, fashion dolls, board games and DVD games in first quarter 2009.
BEST NEW HARDLINES LICENSED PRODUCT
Bakugan
Picking up the Pokémon mantle, Bakugan Battle Brawlers have hit the United States as the new cool collectible action and strategy game for kids 6 to 11. First introduced in Japan in April 2007, Bakugan made its way to Canada in August 2007 and broke in the U. S. in February 2008 as a toy line and as a Cartoon Network animated series.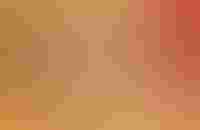 Bakugan, which is a co-production from Nelvana Enterprises, Spin Master, Sega Toys, TMS Entertainment, Japan Vistec and Sega Corp., has been a major development for toy licensee Spin Master.
"This is the biggest thing we've done in the 14 years since we started the company," says Anton Rabie, president and co-chief executive officer of Spin Master. "The most amazing thing is how fast the Bakugan trend has erupted in the U.S."
Originally rolled out with 100 monster action figures, Spin Master continues to make new critters available.
While Spin Master is the toy licensee, Cartoon Network Enterprises handles a wide range of other deals that will introduce Bakugan in sporting goods, home textiles and apparel and accessories with licensees including Ball Bounce and Sport, Cintex, Accessory Innovations, C-Life, Hybrid Tees, ES Originals, SGI Apparel and Franco Manufacturing.
Lauren McCabe, a Cartoon Network spokeswoman, also noted that a license with Random House for manga and cine-manga looks to have major potential. "It's already huge," she said. "It reached their top 10 list, and they're going to keep going with that."
As for the movie version, Spin Master is producing the film along with Stuber Productions and Universal.
BEST NEW SOFTLINES LICENSED PRODUCT
Signatures Network and Bag One Arts
While John Lennon's music is legendary even among casual fans, the former Beatle's artwork is now gaining notoriety as a new licensing program launched last August at MAGIC.
Yoko Ono's art publishing company, Bag One Arts, and Signatures Network launched a licensing program based on the drawings of John Lennon that consists of two brands: "I am a Dreamer" for infants, toddlers, and children and "This is My Story" for adults.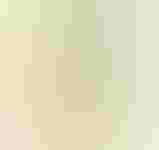 "John Lennon continues to inspire people around the world with his music, his spirit and his fine art. Our goal is to translate his art into thoughtful products that capture his unique view of the world, so that he continues to touch people as they go about their everyday lives," says Steve Glasenk, vice president of licensing for Signatures Network.
Says Lynne Clifford, director of Bag One Arts: "The 'I am a Dreamer' program is very close to Yoko's heart because the drawings represent a very special time when John and Sean would spend hours together sketching. She wishes to wrap a new generation of children in love, peace and joy and inspire their imaginations."
Lennon's archival sketches have never been licensed before, according to Glasenk, and the lifestyle collection will include textiles, furniture, bedding, lighting, tableware and apparel.
BEST ENTERTAINMENT LICENSE
Marvel Entertainment and Iron Man
Marvel Entertainment's first self-produced movie Iron Man proved to be the entertainment licensing success of the year with global exposure and publicity. The Iron Man movie was highlighted by red carpet premieres featuring Gwyneth Paltrow, Robert Downey Jr., Terrance Howard and Jeff Bridges, which also helped maximize retail sales.
More than 100 licensees signed up for the property worldwide, including Hasbro (master toy licensee), Hallmark (social expressions and party goods), Kids Headquarters (boys and girls apparel), Jay Franco (domestics), Mad Engine (T-shirts), Fruit of the Loom (underwear), Disguise (costumes), BBC (footwear), Berkshire (headwear and cold weather), Mega Bloks (construction toys) and Jakks Pacific (plug-and-play games). Also on the licensee list are AME (sleepwear/loungewear), FAB/Starpoint (back-to-school and arts and crafts) and MGA (die-cast vehicles).
At the same time, co-branding deals made by Marvel marketing partner Paramount Pictures kept Iron Man at the top of everyone's mind through Audi, LG Mobile, Burger King and 7-Eleven.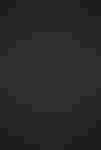 BEST TWEEN LICENSING PROGRAM
Camp Rock from Disney Consumer Products
While the growth and popularity of its teen properties Hannah Montana and High School Musical have remained strong, Disney Consumer Products last June introduced Camp Rock and Jonas Brothers through an exclusive licensing deal with Target Stores.
Since 2007, sales growth for the teen franchises (excluding Camp Rock) have skyrocketed from $400 million in retail sales to $2.7 billion in 2008 with a variety of innovative and exclusive merchandising programs at retail, according to DCP.
The Camp Rock merchandise assortment, which included electronics, apparel, accessories, footwear, home décor, books, fashion dolls and stationery, will be expanded beyond Target and Disney stores this year into other retail channels.
Last year, DCP teamed up with Walmart for Hannah Montana Shops in 750 stores in the U.S. with a wide assortment of exclusive products including sportswear, T-shirts, watches, handbags, luggage, room accessories, shoes and flip-flops.
DCP also partnered with Avon for an exclusive Hannah Montana Bath & Body Collection that included shampoo, shower gel, hand cream and lip balm.
BEST MERGER
Chorion and Copyrights
Chorion's acquisition of The Copyrights Group took shape during 2008. The marriage brought together a comprehensive portfolio of classic licensing and merchandising brands known across the world. From Chorion's Noddy, Mr Men, Little Miss and the works of Agatha Christie to Copyrights' Beatrix Potter, Paddington Bear and Raymond Briggs' The Snowman, the portfolios both have strong literary portfolios and have made a good fit.
The integration of Copyrights is now complete with the sales and marketing teams operating from Chorion's London headquarters, following the relocation of the Copyrights business from its former Oxfordshire headquarters.
Chorion managing director Jane Turner believes that the synergies are working. "Chorion's developed international presence is of great benefit to Copyrights, and Copyrights' work on co-branding—for example, Paddington with Marmite and the deal with British Airways—has led to the setting up of Chorion Brand Partners, a team within the business to work on such co-branding opportunities."
BEST LICENSING ACQUISITION
Martha Stewart Living and Emeril Lagasse
The acquisition of the Emeril Lagasse merchandising and media licenses by Martha Stewart Living Omnimedia combined two of the most dynamic brands in the home goods business—and one that immediately began to produce new initiatives.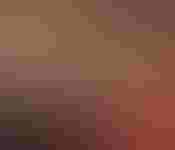 The acquisition evolved from a long-standing relationship between MSLO chairman Charles Koppelman, a company spokeswoman related, and Emeril Lagasse. Lagasse told Koppelman that he was eager to take his business to a new level, and MSLO had been evaluating strategic acquisitions. Both parties saw the Martha/Emeril combination as a terrific opportunity, and MSLO's management and board approved the deal last April.
From MSLO's perspective, the partnership pairs one of the biggest brands in food-related content with the established leader in how-to lifestyle information and content. The acquisition of Emeril's media and merchandise brands (he retains his restaurants) furthers MSLO's goal of expanding and diversifying its business by applying expertise in managing multi-platform lifestyle brands. MSLO's reach and resources should enable the Emeril brand to move on opportunities to accelerate its growth and momentum.
Since the deal was struck, Lagasse has appeared on the cover of MSLO's Everyday Food to signal the appearance of his new column in the magazine even as he continues as a regular guest on television's "Martha Stewart Show" and Sirius Radio's Martha Stewart Living Network. Lagasse also has launched new cooking shows entitled "Emeril Green" on Discovery's eco-friendly Planet Green network and "Essence of Emeril" on Fine Living. And, in September, Lagasse and MSLO announced that he had signed a multiyear, 10-book project with Harper/Collins imprint HarperStudio. The deal will kick off with the May launch of an indoor and outdoor grilling volume.
"We believe this collaboration presents significant opportunities for MSLO and contributes to our growth strategy for Emeril's brand," Koppelman said.
BEST CELEBRITY AD CAMPAIGN
Macy's
One of the key points Macy's wants to make to consumers is that it's the store with the brands they want, and to drive that point home, the retailer developed an ad campaign the personifies those brands in the realest terms possible.
The result was the Macy's Stars campaign, which features the folks who help style its exclusive brands, including celebrities such as Jessica Simpson, Donald Trump, Martha Stewart and Carlos Santana, along with designers such as Tommy Hilfiger and Calvin Klein.
"Our customers tell us one reason they come to Macy's is because of the brands we carry," said Macy's spokesman Jim Sluzewski. "Brands clearly differentiate us from other retailers, and, in many cases, they are exclusive to us. Because so many of those brands have human beings behind them, we asked, 'Why not do an advertising campaign with those individuals in their departments in Macy's?'"
For this holiday season, the advertising campaign tied into the company's larger "Believe" marketing strategy. In the ad, Macy's stars are centralized in the store and recite part of the famous "Yes, Virginia, There Is a Santa Claus" homage to Christmas. "Believe," though, represents a greater level of commitment to online marketing and Stewart, Simpson, Trump and the rest help bridge Macy's traditional advertising and new online marketing by appearing in a virtual ad that is a critical component of the "Believe" online effort.
Sluzewski said Macy's stars had generated positive sales momentum for the brands they represent and, as a result, they will be heading up the retailer's brand advertising for some time to come.
BEST NEW CHARACTERS (ANIMATED)
"Huntik" and "Funny Face"
Rainbow S.p.A.'s "Huntik" and Renegade Animation's "Funny Face," winners of The Licensing Challenge cosponsored by License! Global at MIPCOM Junior last October in Cannes, also make the Best of 2008 list as Best New Animated Characters.
"Huntik," an animated comedy adventure series targeted at boys age 6 to 12 won most advanced property. It is an adventure comedy that blends realistic settings with folklore, history, mystery and a battle to save the universe.
"Huntik: Secrets & Seekers" was scheduled to launch in North America on the CW4Kids network this month, followed later by premieres in Italy, Germany, Finland, Greece, Israel, South Africa and Australia.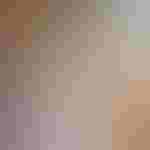 Upper Deck International is developing a toy line for fall 2009 that will include action figures, trading cards and games.
"Funny Face," from Renegade Animation (the same company that created Mr Men), won as most promising property. The comic dialogue series is based on characters first introduced on powdered drink packets from Pillsbury in the 1960s. The characters, which include Loud Mouth Lime, Jolly Olly Orange and Goofy Grape, combine slapstick humor and a vintage look. The series is targeted to the tween audience.
Both series were selected as winners of The Licensing Challenge from more than 80 entries based on their creativity and licensing potential.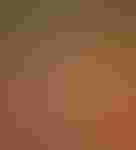 BEST BOOK CHARACTER
Fancy Nancy
Personality has made Fancy Nancy a star in the children's publishing world and now in licensing. The book series from Jane O'Connor published by HarperCollins is being developed into a major licensing property through United Media.
"Our involvement began after the first book came out on The New York Times best seller list for a very long time period," said Josh Kislevitz, United Media's senior vice president of domestic licensing. "We were attracted to the brand because Fancy Nancy had a number of attributes that were compelling to today's kids and moms. Nancy is real kid who loves to dress up and play act with family and friends, so to start with apparel and room decor brand extensions was natural. We saw the character as very extendable."
The licensed program launched in May 2008 with dolls, activities and dress-up apparel from Jakks landing at key mass-market partner, Target. Specialty and bookstores also are part of the strategy with products being developed by Madame Alexander and other licensees. The line commands premium price points, so carefully positioning product at retail was important to the program's success, according to Kislevitz, who says the products are performing above expectations.
United Media plans to expand the Fancy Nancy brand by bringing on new licensees with about 20 being the ideal total to execute the strategy developed. Execution calls for a complete apparel line to complement a 2009 launch of room décor, domestics and health and beauty aids.
BEST ANNIVERSARY CELEBRATION
Bob the Builder
HIT Entertainment's evergreen Bob the Builder kicked off a year of celebrations in the autumn to mark 10 years of one of the most successful preschool properties of all time. Bob's 10th anniversary campaign features DVD specials, events, new ranges of consumer products and a new album and music video. In 2009, Bob gets a new look as he moves into CGI animation for the first time.
The campaign started at Advanstar's Brand Licensing Europe in London, where HIT hosted a party with BLE, giving guests a preview of the first single on Bob's new album, "Big Fish Little Fish."
Bob the Builder, voiced by the British actor Neil Morrissey and created by Keith Chapman, was first seen on British screens in 1999. The program now can be seen in 250 territories worldwide and is translated into 45 different languages. Bob sold more than 10 million units across 26 home entertainment titles, and 27 million Bob the Builder books have been sold globally.
A number of DVD specials to mark the anniversary are planned for 2009, culminating in Bob's first CGI special, "The Legend of the Golden Hammer," out in November 2009. A new 4D Bob film will also be launched at Legoland in the U.K. and U.S. in March.
Peter Byrne, executive vice president of consumer products worldwide at HIT Entertainment, says: "Bob the Builder has now secured its place in history as one of the most loved and recognized preschool properties in the world. With an all-new CGI programming format, live shows and attractions, DVD specials and publishing formats, the year ahead presents exciting opportunities for our licensing partners."
Subscribe and receive the latest news from the industry Article
Join 62,000+ members. Yes, it's completely free.
You May Also Like
---