International Reach
International Reach
The global scene at Licensing International Expo was vibrant with licensors and agents launching new properties and signing deals across product categories and territories The New York show aisles buzzed with international visi

The global scene at Licensing International Expo was vibrant with licensors and agents launching new properties and signing deals across product categories and territories
The New York show aisles buzzed with international visitors – key European-based retailers among them – and the breath of properties on offer was worth the visit.
While Nickelodeon kicked off the show with the launch if its M. Night Shyamalan directed movie, The Last Airbender, there were plenty of other entertainment licensors expanding their presence, and on the brand side of the business, expansion of lifestyle products was to the fore.
Taffy Entertainment signed the new publishing division of Italy's Atlantyca Entertainment to produce a novelty book based on its animated kids' TV series "Code Lyoko." The new division expects to publish 50 books a year.
For FremantleMedia, the show was an opportunity to launch a raft of new properties including its recently acquired third-party licenses for Rebecca Bonbon and WordWorld aimed at international markets. Rebecca Bonbon is the company's first ever non-entertainment property, while WordWorld takes it into the children's arena. For the U.K. and Europe, the focus was on Merlin, the newly commissioned television series to debut in the U.K. on BBS1 this autumn. Other new properties from Fremantle television series include "Hole in the Wall," developed from a Japanese game show, and "Million Dollar Password."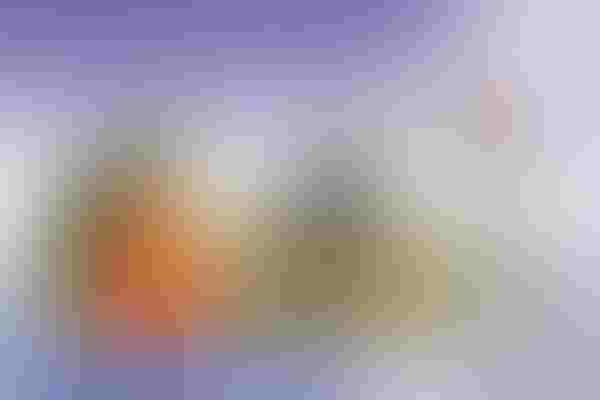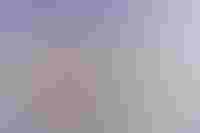 Iceland's LazyTown was among a number of licensors naming new territory agents. At LazyTown, three key licensing agents were named as production started on new format programs, LazyTown Extra. Brand Licensing Israel will handle the merchandising program in Israel and Palestine; Jetix Licensing will work in Eastern Europe and License Connection is agent in Benelux. The new series format consists of themed episodes of between 11 and 14 minutes duration, with seven minutes of each show produced by LazyTown Entertainment and the remainder localized in co-production agreements with broadcast partners. In the U.K., the show will be co-produced with the BBS.
The U.K.'s Granada Ventures also named three international partners for its Bella Sara girls' property. Telescreen will represent rights in Benelux, Blowfish in South Africa and Active Merchandising in Germany and German-speaking Austria and Switzerland.
The company also has signed the licensing rights for "Britannia High," a new musical drama/reality casting series from ITV Productions and Globe Productions. The show, which follows young performers in a fictional performing arts school, features music by Take That's Gary Barlow. French Marathon Media has launched a third-party licensing program for Australian tween live action property "Saddle Club," now in its third season on TF1. Marathon's animated series of Giochi Preziosi's property Gormiti debuts this autumn, with Marathon holding international television and video sales rights. International merchandising rights are split between Marathon and Giochi, who are currently appointing international agents. A Totally Spies movie is slated for July 2009 following the success of the television animation, with Marathon looking to support the film with games, toys, arts and crafts and electronics. Marathon's "Monster Buster" Club was launched on the licensing market by Jetix Consumer Products, looking for a full range of licenses, starting with collectibles and publishing deals.
Marvel Entertainment relaunched its marvelkids.com Web site in nine languages in addition to English, aiming to reach a greater number of fans internationally. It also entered an exclusive multiyear licensing deal with Netherlands-based footwear supplier Leomil for category rights for Marvel branded shoes in Europe and Russia.
HIT Entertainment broke the news that it was to produce "Thomas & Friends" and "Bob the Builder" in CGI, with new style guides published to tie in with the new looks. "Thomas & Friends," celebrating its 65th anniversary in 2010, is in pre-production with Nitrogen Studio in Canada, which introduced some elements of CGI to the latest live action series. The show is set to debut in late 2009 on Five's "Milkshake" in the U.K. and on PBS Kids in the U.S. HIT is working with Los Angeles-based SD Entertainment on the CGI version of "Bob the Builder" and also is scheduled for delivery in late 2009 on CBeebies in the U.K. and PBS Kids in the U.S.
Rainbow, the Italian toymaker known for the Winx property, has launched Pixie onto the international licensing markets. A television series based on the best-selling doll is currently in production for debut in 2010.
4Kids Entertainment has taken on two new properties. The Russian family animation "Smeshariki," which launched into the European markets this spring, has signed 4Kids for English-speaking territories. It also has signed up to the Kooky Pens collectible craze and plans an international licensing program with potential in back-to-school, lunchtime products and stationery. On its animal properties, "The Pig" will launch in the U.K. in 2009.
BBS Worldwide showed a strong slate of properties including "In the Night Garden," "Charlie & Lola," "Doctor Who" and "Torchwood" and "Planet Earth," as well as launching pre-school animation "3rd and Bird," for which is has global distribution rights for TV and merchandising. Produced by Little Airplane Productions, creators of "The Wonder Pets," 52 episodes of "3rd & Bird" will launch on CBeebies this autumn. Also new on BBC's third-party slate is adventure drama "Primeval."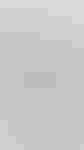 Nickelodeon and Chorion have partnered to bring Simon & Schuster's Olivia books to life in an animated television series scheduled to debut in 2009. The 3D CGI series is being animated by Brown Bag Films. Books feature strongly in Chorion's consumer products rollout for the property. It includes story books, novelty titles and coloring books due for launch in late 2009.
French animator Alphanim has signed a deal for "Cooking? Child's Play!" with Lansey for cooking playsets due for release in 2009. Since the merger with Gaumont, Alphanim has taken on licensing rights to the gene manipulation movie "Splice," which premieres in spring 2009, and is in negotiations with potential licensees.
Entertainment Rights focussed on the international launch of the new "Postman Pat" at the show. Current licensees are to be transitioned across to the new series, with a new style guide already in place and 25 new products already set for launch.
For RDF Rights the show focussed on "Yo Gabba Gabba," set for its international roll out as it adds Australia and South Africa to its broadcasting slate. New licensing agents signed include Merchantwise in Australia, and Exim for Latin American and Brazil.
On the branded side of the market, TLC signed two major deals for its brand portfolio. It has been named as the new licensing agency for The Coca-Cola Company's European region. TLC will focus on Coca-Cola, Sprite and Fanta across Europe. In the U.S. TLC has signed a major deal between celebrity lifestyle florist Jane Packer and Westin Hotels & Resorts. Packer has created a style guide to enable Westin's in-house florists to recreate her original designs.
American Greetings Properties is set to up the international presence of Holly Hobbie with new licensing agents Copyright Promotions (CPLG), Starbright and Wild Pumpkin signed for France, Italy and Australia, respectively. In France and French-speaking countries, CPLG has already signed Hachette (publishing & stationery), Aventures Diffusion (apparel), Editions Oberthur (stationery), MFG Education (stickers), SA Belltex (bed linens, bath towels, blankets, robes and curtains) and CIE Sun City (infant/children apparel).
Starbright has brokered several new deals including Altana (infant/toddler fashion), Panini (stickers), Mivat (tin products), Maricart (stationery, back-to-school products) and IES (publishing, coloring and activity books). Wild Pumpkin has signed Austin Group (ladies tops/sleepwear) as a new Australian licensee for Holly Hobbie.
Subscribe and receive the latest news from the industry Article
Join 62,000+ members. Yes, it's completely free.
You May Also Like
---