The Hip Side Is The Right Side
The Hip Side Is The Right Side
Editor's Note There's no doubt that Sears will get a tremendous boost from the debut of the exclusive apparel collection from LL Cool J in a few weeks. The buzz has already begun.

Editor's Note
There's no doubt that Sears will get a tremendous boost from the debut of the exclusive apparel collection from LL Cool J in a few weeks. The buzz has already begun.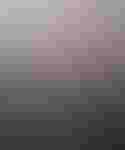 The publicity and media hype will likely outdo anything Sears has done including its "Softer Side" campaign, which is now almost 15 years old, as well as most other celebrity lines which were launched in recent memory, including Madonna at H&M, Sara Jessica Parker at Steve & Barry's, and Kate Moss at Top Shop in the U.K.
And following the recent dismal sales reports from retailers not only in the U.S., but in the U.K. and other countries as well, it gives the retailing industry a much-needed positive story and, of course, it gives Sears a tremendous platform to deliver a new and exciting message to customers. And after all these years of trying various store formats and merchandising twists, the venerable retailer may have found a powerful fashion statement that will resonate with its customer base.
The LL Cool J line, which debuts the second week in September, will feature a promotional and in-store campaign done solely in black and white as the exclusive cover photo of this issue of License! Global depicts. In fact, LL Cool J's family will also appear in the various ads and signage. It's a classy and sophisticated campaign, yet fun and on trend. It follows the hip-hop artist's new CD, "Exit 13."
But more importantly, the merchandise (100 SKUs to start and another 100 SKUs planned to be added by the holiday season) is stylish and attractive and with the promos planned it should bring customers flocking into Sears stores. And maybe LL Cool J, who shopped Sears himself as a kid growing up in New York, may just have a greater impact on Sears' business than other celebrities have had with other retailers.
The LL Cool J line is being produced by Regatta, the proprietary brands division of Li & Fung USA, (the company that was featured in the July issue of License! Global). Regatta also produces Daisy Fuentes and Simply Vera for Kohl's, Metro 7 for Wal-Mart, and several other celebrity lines.
The LL Cool J collection represents much more than just another celebrity brand licensing program or one-shot special promotion. It propels Sears once again into the national spotlight and introduces Sears' apparel into what can be called "the hip side of Sears."
And while Sears has had more sides over the past two decades than cats have lives, it seems that this time the retailer may have struck gold. Consider the following:
Staying power. LL Cool J has been a top entertainer and pop culture icon for more than 20 years so his fashion line should be able to sustain momentum for several years and possibly become a mainstay of Sears' apparel program. On the Kmart side, Jaclyn Smith has been a solid program since the mid-1980s.

Marketing. LL Cool J offers a unique opportunity for Sears to create various in-store, online and other promos that could enhance its reputation among younger customers.

Additional celebrity licensing. If successful with LL Cool J, Sears could add more celebrity lines, giving the retailer an even greater reputation for style and panache.
After all the ups and downs Sears has experienced over the past two decades, it's refreshing to see a celebrity licensing program with a relevant pop culture personality creating so much buzz and excitement for a venerable retailer that needs it and deserves it.
Subscribe and receive the latest news from the industry Article
Join 62,000+ members. Yes, it's completely free.
You May Also Like
---