Editor's Letter
Editor's Letter
]> Stick to your knitting Have you read Harry Potter and the Half Blood Prince? It's surprising how many people you meet who haven't, considering tha

Stick to your knitting
Have you read Harry Potter and the Half Blood Prince? It's surprising how many people you meet who haven't, considering that it sold more copies in its first 24 hours than the Da Vinci Code did in the last year. Similarly, if you go into a high street shop, how much licensed product do you actually see, considering that retail sales generated $5.8bn in royalties in 2004 in the US alone? At the New York licensing show, how many established properties were presented in new styles, subdivided or given a new storyline? The message is clear. Licensors feel there is plenty of business in their own back yard.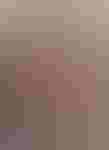 Although the retro bandwagon saw too many 70s and 80s properties revived, when some of them would have been better left in retirement, the poor performers have now been weeded out to leave us with existing properties from every decade that genuinely endure. Refining, re-defining and reinventing these properties is exactly how the major FMCG brands work. When genuinely well-thought-through new concepts come to market (as many did in New York) they shine like brave beacons and help us look at the old in yet more fresh ways.
In this issue we examine the licensing potential of new mobile phone content, analyse trends from the New York licensing show and put Fairly Odd Parents under the spotlight in the Property Masterclass.
We would like to hear from you. You can contact Sam on 01672 871284 or at [email protected]
Subscribe and receive the latest news from the industry Article
Join 62,000+ members. Yes, it's completely free.
You May Also Like
---