East Meets West
East Meets West
]> How manga publisher Tokyopop has bridged the gap between East and West, and now licensee and licensor. "I fell in love with the combination of old and

]>How manga publisher Tokyopop has bridged the gap between East and West, and now licensee and licensor. "I fell in love with the combination of old and new, East and West, laborious and efficient. It was this juxtaposition of essence—sort of a neo-Buddhist modernism—that hooked me the most," says Tokyopop Inc. CEO and COO Stuart Levy when asked what first attracted him to the Japanese culture, and ultimately led to the creation of Tokyopop. A North American publisher of manga with exclusive rights to hundreds of licensed and original book, video, and music properties, Tokyopop recently expanded its presence as a licensor with merchandising rights for Rave Master, Initial D, and Stray Sheep, among others.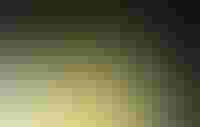 Born and raised in Los Angeles, CA, Levy began his career as an attorney after graduating from Georgetown University Law Center, but his passion was always entertainment, particularly on the production side. Levy also maintained a fascination with multicultural environments, which led to a stint studying in Tokyo. While living in Japan, he began producing and publishing multimedia properties for CD-ROM and the Internet. "Since multimedia combined print, 2-D, 3-D, photography, film, and music—as well as technology—it was a challenging but fascinating base to learn about all aspects of entertainment," says Levy. After being a pure "digital" producer for several years, Levy looked to do more work in the analog space. "At the same time," he continues, "I discovered the yet unburied treasure of Japanese manga and decided to build a content library I could leverage into other areas of entertainment." Those goals came together in the mid-'90s as Levy laid the foundations for what was to become Tokyopop. The company officially was founded as an entity in Japan in 1996 under the moniker, Japan Online Inc. The company changed its name to Mixx Entertainment, Inc., when it launched in the U.S. in Los Angeles in 1997 (Levy's magazine was called Mixx). During the time Levy published the magazine, he also began publishing manga under the Tokyopop brand name. In 1999, he decided to conform the brand name and the corporate name for a more unified approach to the marketplace. Today, Tokyopop has 100-plus employees and offices in Los Angeles, Tokyo, Hamburg, and London; the company does not release any revenue figures. As one of the largest English-language publishers of manga in the world, Tokoyopop boasts nearly 28 million books in print and close to 1,000 manga volumes. Additionally, the company's product extensions include its Cine-Manga book format, which features colorful depictions of pop culture's hottest films, television shows, and music videos. "The mission always has been to build a bridge between the East and West—Tokyo and Hollywood," says Levy. "For the first few years we focused on building our manga library, with a constant desire to expand into visual media such as animated and live-action television and film, video games, and merchandise, but it took us quite a few years focusing on manga to build a decent corporate base." According to Levy, the mission hasn't changed, but the business model quickly is moving from a pure licensing-in business to a creative business with the ability to license-out. This had always been a goal, notes Levy, but it took resources to implement, as well as distribution and a brand name. "Our first properties were Initial D and Rave Master—both of which have taken longer to build than I originally hoped, but they are surprising me with their ability to continue growth over a long-term period," says Levy. "In particular, Initial D feels like it has staying power. Rave Master has a very modern design and a fresh attitude, so I think we'll see this show spike, as well. However, I think Tokyopop has just started in this area and has yet to truly make its mark." But, notes Levy, it's just a matter of time. To this end, the company has high hopes for "Princess Ai," an original property that is proving to be a potential boutique hit. "As we evolve this into an animated property, it could bring in a unique licensing audience," says Levy. One of Tokyopop's biggest initiatives is Bumper King, a recent acquisition from Korea about a young boy who dreams of winning the Bumper Cross, a remote-control car-racing circuit. According to Levy, "The series has all the ingredients needed for a compelling and exciting boys' action-adventure property, both for TV and merchandising." Tokyopop also plans to develop a publishing program focusing on manga and Cine-Manga, in coordination with the merchandising program. Along with Tokyopop's new role as licensor comes the question of how best to work with licensees to maximize business potential and create a comprehensive licensing program. "Frankly," says Levy, "we are still learning the best approach to this. As a licensee for many years, we know many of the frustrations they can feel. So as a licensor, we would like to build a program and partnerships where we consider our licensees to be our true partners and the property to be dependent on their passion and dedication. Of course, we also need to control the property's visual and emotional integrity. Otherwise, everyone's efforts would not move with a central purpose. But we do not want to have politics, bureaucracy, or arrogance ever come into the equation." Ultimately, Levy would like to build the company's relationships with both retail partners and licensees. "We also co-develop properties, so there are many ways to work with Tokyopop," he notes. Another immediate concern on Levy's radar is to build out the manga category beyond a niche segment and into a mainstream category. "Unfortunately, many new entrants into the market segment have misunderstood the breadth of the segment and have unrealistic expectations for their potential success," Levy says. "What the segment needs is for market leaders to cooperate in a way that can facilitate its growth." Levy also sees potential growth in properties initially developed as manga. "It's a great platform to test the viability of visual media properties," he explains. "In Japan, manga is used as a creative laboratory, and the most popular manga are easily brought into animation, live-action, and other media. We believe Tokyopop can emulate this model and create a Western version of it that works in today's market." Looking ahead, says Levy, Tokyopop has many areas of focus, but at the end of the day, the company is building its brand. "If passion, character, and unique voice are there," Levy says, "the medium itself is simply a transportation mode."
Subscribe and receive the latest news from the industry Article
Join 62,000+ members. Yes, it's completely free.
You May Also Like
---