Disney Princess Power
Disney Princess Power
As this popular franchise nears its 10th year, the fairytale brand has two new princesses ready to join the royal court and further extend the brand's position as a diverse global powerhouse. Since it debuted in summer 2000

As this popular franchise nears its 10th year, the fairytale brand has two new princesses ready to join the royal court and further extend the brand's position as a diverse global powerhouse.
Since it debuted in summer 2000 as a cohesive collection, growth of the Disney Princess brand has skyrocketed, and it has become the fastest-growing franchise within the $30 billion portfolio of Disney Consumer Products.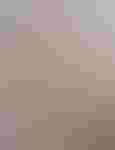 The princess characters, which represented $300 million in global retail sales in 2000, has grown into a $4 billion business at retail and is well-positioned for the future with four new key components and a rich legacy of more than 70 years since Snow White debuted in 1937.
Mary Beech, vice president and general manager of global studio franchise development, recalls how the eight princess characters were brought together under one brand based on newly appointed DCP chairman Andy Mooney's attendance at an ice show.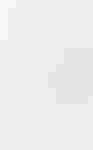 "He experienced all these little girls dressed in princess costumes and realized that there was demand for these princess customers throughout the year," she says.
"We are hitting a key developmental pattern for little girls, ages 2 to 5, that are enamored with princesses, plus offering the best story telling possible. These wonderful characters appeal to little girls with their compassion and beauty."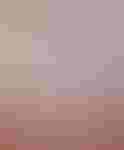 And it's exactly that play pattern, virtually the same among young girls in every country, that has resulted in Disney Princess becoming such a strong global brand.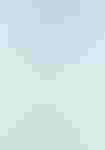 The four components that will drive growth of the Princess brand over the next several years are:
The Princess and the Frog, featuring Princess Tiana, is scheduled for theatrical release in the U.S. on Dec. 11. Princess Tiana represents the first new princess character in more than 10 years. An extensive assortment of merchandise is planned, including toys, apparel, accessories, home décor, consumer electronics, school supplies and personal care, which will hit stores in the fall.

Rapunzel, which is slated for theatrical release in December 2010, is based on the classic German fairy tale and will be previewed at the Licensing International Expo in Las Vegas, June 2 to 4.

Snow White and the Seven Dwarfs, the first princess and first full-length animated film released in 1937, will be re-released from the Disney Vault in October 2009. A new collection of toys is planned.

Beauty and the Beast, which premiered in 1991, is being re-released in October 2010.
In addition, Sleeping Beauty, featuring Princess Aurora, which was first released in 1958, was re-released from the Disney Vault last December.
According to Beech, three core categories—dolls, role play and books—have been the nucleus of growth, with numerous new categories being added, including various live events and products for adults.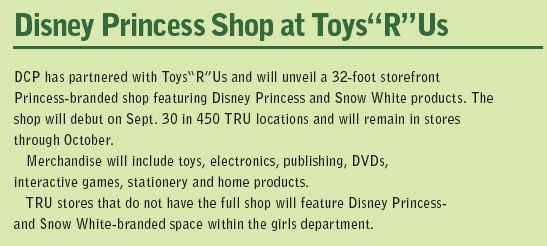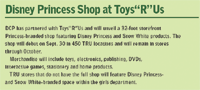 "We keep the brand alive with moms that trust Disney as the authentic and original princess brand," Beech says.
Among the new merchandising programs for The Princess and the Frog:
The Princess and the Frog bath and bedding collection from licensee Jay Franco and Sons. The furniture line inspired by The Princess and the Frog will be available at JCPenney and includes dressers, benches, a vanity, bed frames and other accessory furniture pieces.

Disney Princess food products include new Nabisco crackers.

Kirstie Kelly for Disney's Fairy Tale Weddings, a bridal collection inspired by the Disney princesses. Last fall, DCP launched the Kirstie Kelly for Disney's Fairy Tale Weddings—Red Label collection, plus-size bridal gowns specifically designed for plus-size women, sizes 16w to 32w.
Beech says "style, sparkle and story telling" drive product innovation and new marketing initiatives.
As it approaches its 10 years, the Disney Princess franchise has grown worldwide as a year-round program, and it is well positioned for the future.
Subscribe and receive the latest news from the industry Article
Join 62,000+ members. Yes, it's completely free.
You May Also Like
---