Art File 2
Art File 2
Master CollectionFor the first time in its nearly 125-year history, The American Kennel Club is debuting limited-edition reproductions of its painting collection to dog enthusiasts worldwide throu

Master Collection
For the first time in its nearly 125-year history, The American Kennel Club is debuting limited-edition reproductions of its painting collection to dog enthusiasts worldwide through a recent agreement with the Meisner Gallery. The collection, which spans three centuries of dog life, is recognized as one of the finest canine art collections worldwide. Initially, the AKC Gallery will offer a limited quantity of 20 hand-embellished giclées on archival canvas (framed and unframed) of various breeds including Smooth Fox Terriers, Pointers, and English Setters. Available now in petite or premiere editions, giclées range in size from 8" X 10" to 36" X 48." The collection will also include special editions that are much larger in size. Depending upon the size and framing, the artwork retails between $250 and $10,000. "The American Kennel Club continues to seek out high-quality licensees that not only share our passion for dogs, but also understand what our history and brand stand for," says Gail Miller, director of marketing, American Kennel Club. A recent agreement with Petmate will bring dog beds, kennel pads, blankets, covers, and travel products to retail at the end of the year.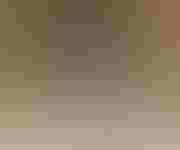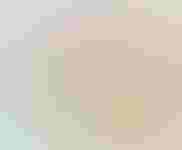 Summer Loving
Chill Studio launches six new beach- and party-inspired collections, including Chill, Chill Goddess, Queen of Chill, and Princess Chill. The collections have wide appeal as they transition from custom pieces to a wider market. Chill Studio's new designs have already been well received nationwide since the studio currently creates artwork for apparel and accessories, including bath and spa kits (non-licensed). Steve Larson, business development, Chill Studio, says, "The Hawaii beach-scape by Chill Studio can be licensed into many product categories, including tableware, giftware, party goods, and stationery."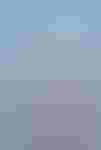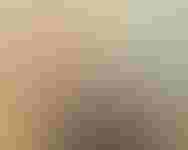 Child Friendly
Kid Quote, a collection of witty and introspective greeting cards, which reflect a child's perspective on life, are currently being featured in the "Artist Studio" section of Target. The card line, which debuted in January, will be phased into all stores this month. The collection pushes the edge with phrases such as "You know it was a good day if you didn't hit or bite anyone," and "If you'd just do what I tell you, I wouldn't have to be so bossy." Love and romance quotes include, "They lived happily ever after, and then they had to go to work," and "If you love somebody, you're supposed to tell them." The cute, comical line is also available at Walgreens and Kinko's. Other Kid Quote licenses include rubber stamps by Inkadinkado and magnet products by Ephemera. "Other categories being pursued include partyware, wall art, and home decor," says Kate Harper, designer, Kid Quote.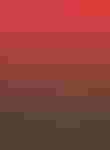 Art Watch
Texas-based Linda Calvert Jacobson has licensed three of her contemporary wildflower paintings to JK Hendersons for a collection of limited edition, art-inspired watches. The deal was brokered by Eaglecrown, which is representing Jacobson's work in the United Kingdom and international markets. The artsy timepieces will be sold on satellite TV shopping channels in the United Kingdom next month. The agreement with JK Hendersons marks Jacobson's second licensing deal in the United Kingdom. Last year, Eaglecrown inked an agreement with Tracks Publishing for greeting cards.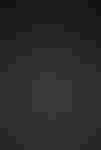 "Ever since I first began this series, I have felt that my contemporary wildflowers would translate wonderfully onto textiles, specifically sheet sets, rugs, wall decor, lamp shades, and more," says Calvert Jacobson, who also sees potential for dinnerware.
Reading Music
This month, world-renowned artist David Garibaldi, who has gained recognition for his live "Rhythm and Hue" performances where he paints pop icons to music, releases his first hardcover tabletop book "David Garibaldi—Painting With Rhythm" through an agreement with Enfantino Publishing. The book features the background and story of Garibaldi, and includes a gallery of his studio paintings and pieces from live performance. Available now at major books stores, galleries, and specialty stores through the United States; the suggested retail is $80. To kick off the book debut, Garibaldi will perform his Rhythm and Hue live on June 28th at the Art Music Gallery, Planet Hollywood Resort in Las Vegas, Nev.
City Slicker
Artist John Veteri views city life from a rather unique perspective. His colorful artwork, which captures the unbridled energy of lively street fairs, soaring skylines, and bustling cities, reflects a comic strip aesthetic. Veteri's spontaneous yet controlled hand is the force behind his work, which ranges from ink drawings to watercolors and paper cutouts. His vibrant illustrations bring a spirit and light to classical scenery such as Florence's famous Duomo or Venice's iconic Ponte Vecchio bridge. "I started drawing what came natural to me," says John Veteri. "When I view these buildings, I see them as others do, but from my eyes to my hands, I interpret these structures differently on paper. "These colorful and comical cityscapes are available for licensing in the United States and international markets," says Tea English of Hydrogen Licensing and Marketing. "All categories are available including gifts and collectibles, tabletop and home decor, stationery and paper products, and publishing."
Subscribe and receive the latest news from the industry Article
Join 62,000+ members. Yes, it's completely free.
You May Also Like
---