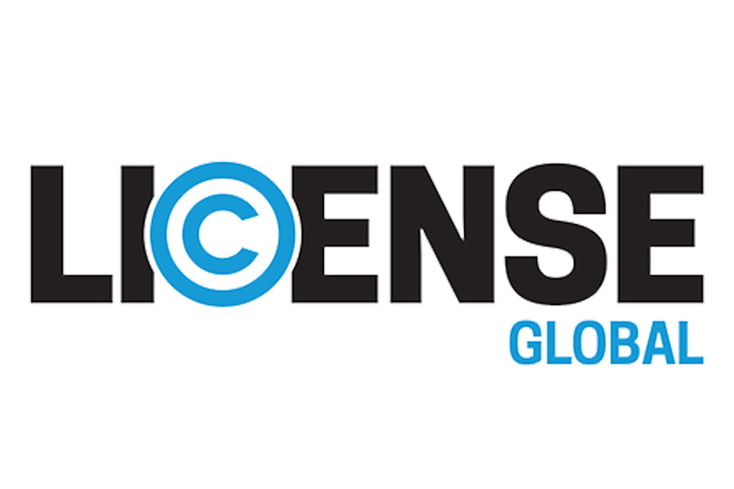 Country Music Association
Founded in 1958, the Country Music Association was the first trade association to promote a music genre. The organization now includes more than 7,500 industry professionals who work to heighten the awareness of country music and support its ongoing growth through education and communication.
As a first-time exhibitor, the Country Music Association will spotlight its membership of country music artists as well as its roster of events including CMA Country Christmas, Forever Country, The CMA Awards and CMA Fest.
Infinity Lifestyle Brands
Infinity Lifestyle Brands represents a vast portfolio of fashion, home and consumer electronic brands including Starter Athletic, Pillowtex Mills Corporation, Linens & Things, Sharper Image, Polaroid and more. Specializing in the acquisition and repositioning of "mismanaged, underutilized or dormant consumer brands," the company also owns and operates several affiliate businesses that manufacture, merchandise and
distribute products worldwide.
As a first-time exhibitor, Infinity Lifestyle Brands will use Licensing Expo to further maximize the value of its consumer brands and intellectual property.
Based in Japan, Toho is a film, theater and real estate company that maintains production and distribution across several platforms. The company is best known for its Godzilla property which it is working to expand across consumer product categories including mass market, novelties and collectibles. Tapping into the nostalgia associated with the franchise, Toho is looking to target larger demographics for a licensing program that covers action figures, statues, fashion and amusement parks, as well as marketing activities for the Tokyo Olympic Games in 2020.
"We believe the shows are the best place to takes our first step into the global market and launch an appealing licensing program. We want everyone in the global industry to have a look at the Godzilla brand, and we look forward to building and nurturing direct relationships with key licensees and retailers in the worldwide licensing business," says Keiji Ota, chief Godzilla officer, Toho.
Founded in 2016, Gearbox Publishing allocates marketing, sales, distribution, public relation needs and more to third party developers as well as its parent company Gearbox Software (known for properties like "Borderlands" and "Duke Nukem"). Recently, the publishing group organized a new licensing team in an effort to re-launch and expand its existing licensing efforts.
As a first-time exhibitor, Gearbox Publishing will spotlight plans for its IPs and look for innovative partnerships to support its initiatives.
"We hope to find new licensees and partners who are just the right fit for each of our owned IPs," says Erica Stead, director, licensing, Gearbox Software. "We are interested in expanding in many of the traditional categories—clothing, toys, collectibles. But we are also particularly interested and in 'new frontiers'—amusements, television, food and beverage and digital content—perhaps even avenues we haven't yet considered. We are very open to new ideas and out-of-the-box collaborations."
Warner Music Artist Services
Created in 2016, Warner Music Artist Services handles ancillary rights services for recording artists across the Warner Music Group label, including direct-to-fan e-commerce, fan-clubs, website design, ticketing, merchandising, marketing, account management and data research and analysis. The team looks for partners, brand collaborators and licensees that understand the connection an artist can have with a fan and appreciate both the marketing and revenue potential in creating an authentic fan-centric experience. With offices across the world's music capitals, recent projects have included Bruno Mars, Wiz Khalifa, Michael Bublé and more.
"We are a relatively new division for Warner Music Group and one of the few labels that offer these services fully in house, so we hope to bring more awareness to the artists on our roster with new global business opportunities," says Alex Kram, vice president, global consumer products, Warner Music Artist Services. "We look forward to growing our business via the diverse group of licensees and retailers attending this year's show."
Van Gogh Museum Enterprises
The Van Gogh Museum maintains the largest collection of works by artist Vincent van Gogh. The internationally recognized cultural hub has expanded into licensing through Van Gogh Museum Enterprises, a licensing arm that leverages its extensive knowledge of van Gogh's life and art to develop products and make the artist's work accessible to new audiences.
As one of the world's most recognizable bodies of work, the Van Gogh Museum has recently partnered for a variety of consumer products including postcards, puzzles, games, marketing and furniture across China, Korea, Japan, the U.S. and China.
Spin Master is a global children's entertainment company that creates, designs, manufactures, licenses and markets a wide portfolio of toys, games, products and entertainment properties. In recent years, the company has experienced a tidal wave of success in the form of its, Hatchimals, "Paw Patrol" and "Bakugan" brands and its numerous acquisitions including rplexus Brands and Gund.
This year, Spin Master will capitalize on the excitement surrounding the Hatchimals brand, which currently holds more than 50 license agreements, and layout licensing plans around the launch of Fuggler, Toca Boca and the classic Etch-A-Sketch.
Spin Master will use Licensing Expo to "continue to build relationships with the licensing community, as well as highlight our exciting new Spin Master initiatives."
Released in 1984, Tetris is an iconic video game that continues to delight global audiences across more than 50 gaming platforms. As it heads into its 35th year, the Tetris Company is readying a lineup of licensees and partners to introduce games, beauty, apparel and more in 2019.
"As we head into this historic anniversary year, and to meet the demand of the brand's ever-growing fan base, we've developed a comprehensive consumer products strategy with a keen focus on delivering merchandise and experiences that are unique to each region and culture," says Maya Rogers, president and chief executive officer, Blue Planet Software. "We're eager to grow the brand's remarkable footprint by creating meaningful opportunities for brand and licensing expansion in markets around the world."
The Tetris Company will look to expand further in the games and lifestyle products.
Penguin Random House is an international publishing group with more than 250 independent publishing imprints including Penguin Classics, The Princeton Review, Alfred A. Knopf, Sylvan Learning and more.
The company will showcase a wide variety of children's properties, along with some new illustrated art brands including Corduroy, Mad Libs, Uni the Unicorn, Duck and Goose, The Little Engine that Could, Dream World and Women in Science.
The company has expanded licensing efforts for Wonder, and teamed up with Entertainment One for "Peppa Pig"-inspired books.
Major League Baseball Players Association
The Major League Baseball Players Association is the collective bargaining representative for all professional baseball players of the 30 MLB teams. The organization also serves as the exclusive licensing agent for all commercial and licensing activities involving active players, which it operates through its Players Choice group licensing program. The group holds the exclusive, worldwide rights to use, license and sublicense the names, numbers, nicknames, likeness, signatures and other personal indicia across single products, brands and product lines as well as corporate sponsorship and contests.
Key product categories include baseball cards, collectibles, apparel and promotion programming, and recent collaborators include Pepsi, T-Mobile and DirecTV. The licensing program also includes special events such as the Players Choice Awards, a by-player-for-players award show.
As a first-time exhibitor, the MLBPA will look to showcase its roster of Major League players as well as its vast array of licensed goods.
Subscribe and receive the latest news from the industry.
Join 62,000+ members. Yes, it's completely free.
You May Also Like
Loading..