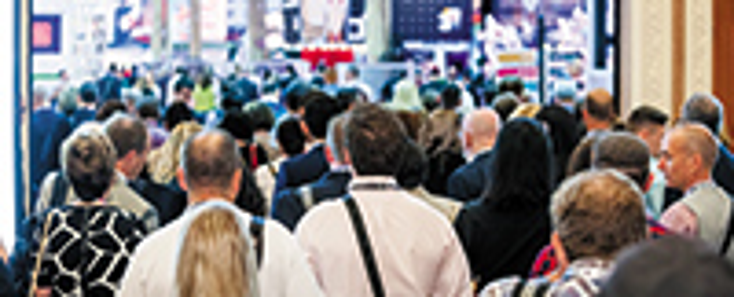 With a slew of new exhibitors, tech-based features and much more, Licensing Expo 2016 is gearing up for a show like never before this June.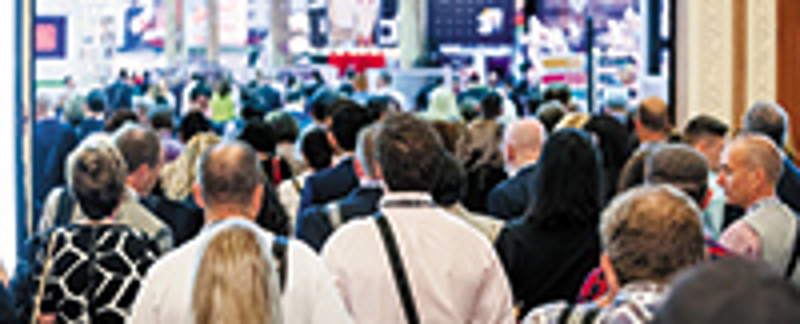 As it heads into its 36th year, Licensing Expo is on track to continue the momentum from last year's show, which welcomed 15 percent more retailers than the previous year. With a focus on new exhibitors and advanced features that will improve attendee experience, this year's show is already gearing up to be unlike any Licensing Expo before.
Organized by UBM Americas and sponsored by the International Licensing Industry Merchandisers' Association, Licensing Expo 2016 will take place at the Mandalay Bay Convention Center in Las Vegas, Nev., June 21-23.
The event will feature new areas of emphasis for the show, a brand-new matchmaking service, innovative booths and a 26 session Licensing University conference. Additionally, it is steadily pacing to feature more than 150 new exhibitors, ranging from fashion icon Pierre Cardin to women's magazine
Cosmopolitan
.
"Licensing Expo will once again host the who's who of the $259.9 billion licensing marketplace," says Jessica Blue, senior vice president,
licensing, UBM Americas. "We are delighted to welcome so many new exhibitors to the show and to support them in achieving their licensing goals."
Matchmaking Experience
One new addition to Licensing Expo this year is the launch of its matchmaking service, which will help attendees and exhibitors connect and arrange key meetings in the lead up to the show.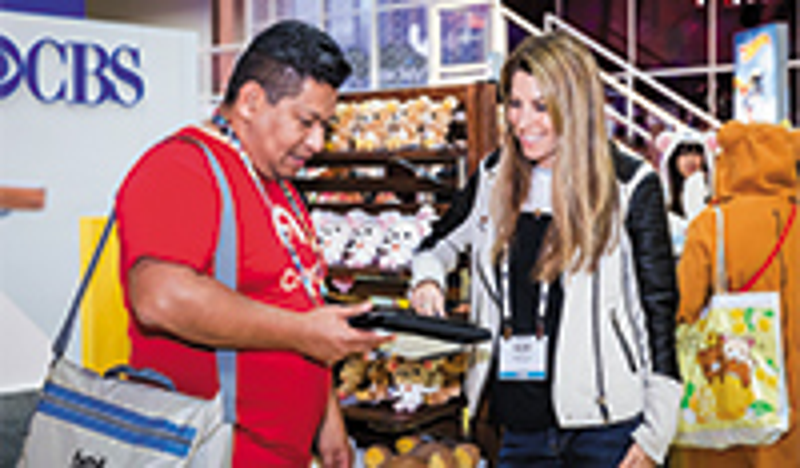 The service will also allow users to search for specific companies to create connections and enable users to search through various categories to find a match that may have never been considered.
"We've been asked many times to business match exhibitors with attendees and vice versa," says Blue. "It can be difficult to navigate the licensing industry, especially if you're new, and knowing where to start is often the hardest part. We hope this will give people a solid place to start so they have a number of appointments in place, so their time at the show can be efficient and effective."
Specifically designed for Licensing Expo, the online platform is complemented by a team of experienced matchmaking professionals who will provide assistance and support to exhibitors and attendees throughout the year. The team will also be available at the event to provide hands-on support.
The matchmaking service is priced at $500, however it will be offered for free to all attendees and exhibitors in 2016.
"We are excited to be able to meet the needs of the licensing community in this unique way by facilitating these important connections and, ultimately, deals," continues Blue.
Spotlight on Heritage and Non-Profits
Licensing Expo 2016 is looking to heritage and non-profit brands as it brings companies together to offer licensees a wide breadth of intellectual properties–ranging from art to historical items–from their respective portfolios.
This year, the show will include two new exhibitors under the category, The Ohio State University and the Ford Museum, as well as several exhibitors that have attended the show in the past.
Fresh Faces, Deep Roots
More than 450 businesses will exhibit at the 2016 show, almost a third of which will be brand-new exhibitors looking to enhance and build their brands. Thus far, new exhibitors include brands such as Goldie Box,
Healthy Living
magazine, reality personality Jojo Siwa, Good Work(s) Makes a Difference, The One World Doll Project, Pierre Cardin and more.
New exhibitors are joining Licensing Expo every week including Iconix Brand Group, which will host a booth to showcase its diverse portfolio of brands such as Candie's, Strawberry Shortcake, Sharper Image and more.
"It's always our mission to bring in as many new brands as we can," says Blue. "Oftentimes it depends on their licensing strategies and if they're ready to exhibit. We make sure we're always talking to these brands so when they're ready for us, we're ready for them."
Hundreds of companies and brands are returning to the show as well, including IMG Worldwide, Hasbro, Warner Bros. Consumer Products, King, Pepsi, Cherokee Global Brands, Universal, Nintendo, Skechers, Crayola and more.
New and Noteworthy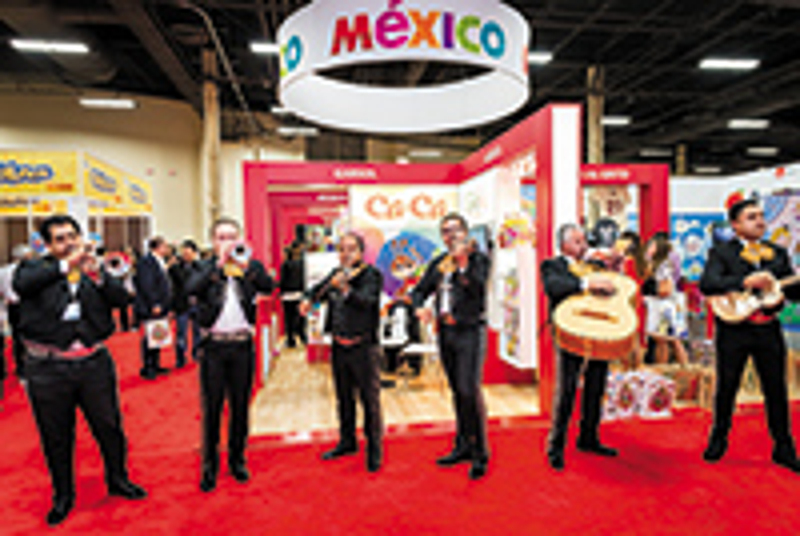 Several international brands from Mexico, India, China and Japan will be expanding their presence in Las Vegas in 2016.
This year, there will be two new international pavilions from Hong Kong and Taiwan. The Hong Kong Pavilion will feature a group of Hong Kong-based companies, organized in one block; meanwhile, the New Taipei City Computer Association will organize Taiwan's 600-square-foot booth.
China's presence, which has been part of the show for several years, will be organized by a new company, Shanghai Huayou/ACG-IP.
Licensing Expo will continue to add international pavilions in the upcoming years as the show continues to expand. As more attendees from all over the world become interested in diverse, global brands, more countries will be able to be represented in the future.
Read More on the Blog
Additionally, Licensing Expo has launched Licensing HQ, a new digital platform and blog.
Licensing HQ will provide exhibitors and attendees with announcements, testimonials, show highlights, licensing education content and more. Attendees who sign up for the blog will also receive a monthly newsletter with top stories from the blog and information on the show to stay up to date until June and afterward.
Read more about:
Subscribe and receive the latest news from the industry.
Join 62,000+ members. Yes, it's completely free.
You May Also Like
Loading..