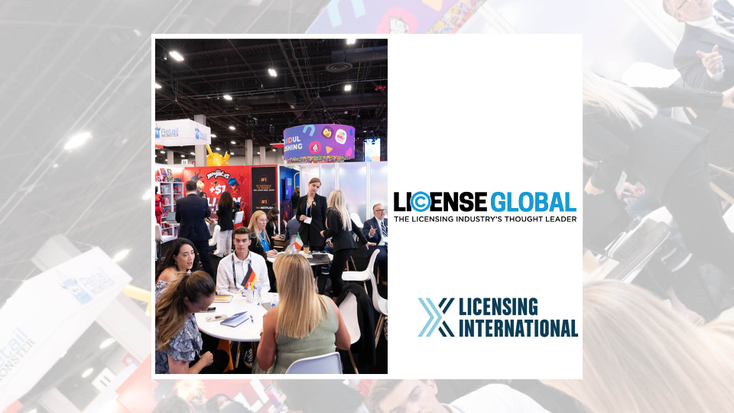 Licensing Expo Roundtable Discussions
Global Licensing Group
Licensing Expo
is launching its first-ever program dedicated to intimate group setting mentorship at this year's event in partnership with Licensing International.
Created based on attendee feedback, the Roundtable sessions offer meaningful experiences on specific areas of interest and increase networking opportunities in an engaged and informal mentoring conversation. The sessions give visitors a curated selection of topics to choose from and are designed to facilitate more personalized connections with other visitors who share the same interests in a private group setting.   
During these sessions, participants can meet with experts in distinct licensing categories and those specialized in providing guidance on entering new geographical markets. Registrants will receive expert advice, insights and supportive conversations surrounding the selected topic to connect and collaborate with like-minded participants in a group. Suitable for all knowledge levels of licensing, the Roundtables offer
a great chance to expand professional networks on a personal level.
Roundtable topics for the first day of Licensing Expo will take place Tuesday, June 13, from 1:30-2:30 p.m. in the License Global Theater and cover expert advice from an industry leader in each category, including Corporate Brands, Food & Beverage, Art & Design, Metaverse & Web 3.0, Invention Services, Legal Advisory and Location-Based Brand Extensions.   
On the second day, Roundtables will take place Wednesday, June 14, from 1:30-2:30 p.m. in the License Global Theater with a focused lens on international regional markets. Industry leaders will discuss experiences, learnings, challenges, and opportunities working across the international regions of Asia, Latin America, the United Kingdom, France and Europe and The Treaty of Rome.   
Participants will be able to select one market to attend for each category.  
"It is important for Licensing Expo to reflect the needs of the market to provide more personal moments of connection and learning," says Ella Haynes, event director, Licensing Expo. "The relationships that will be built through each session and the lessons that cater to each individual, this type of opportunity for knowledge and networking cannot be accessed anywhere else. With close collaboration with Licensing International, we want to extend an invaluable experience to our attendees that offers dynamic education with world-class specialized leaders in each respective space through a hands-on and exclusive environment."  
"Education is our most powerful tool to equip the global brand licensing industry for continued success," says Maura Regan, president, Licensing International. "Knowing how important events like Licensing Expo are to build new connections and develop existing relationships, we are thrilled to launch these roundtable sessions in close collaboration with Global Licensing Group. From fresh talent to seasoned professionals, these sessions will provide significant value due to their focus on deeper education through networking."   
Space is limited to attend, with each roundtable capping at 10 mentees per mentorship discussion. Participation in the workshops may be selected upon registration. Access to the workshops may be purchased at $75 per session through the registration system, with a 10% discount offered to Licensing International members.   
If additional assistance is needed, please contact Customer Service at Licensing Expo.   
Licensing Expo will take place June 13-15 at Mandalay Bay Convention Center in Las Vegas.  
 To register to attend Licensing Expo 2023 for free, please visit
.  
Read more about:
Subscribe and receive the latest news from the industry.
Join 62,000+ members. Yes, it's completely free.
You May Also Like
Loading..