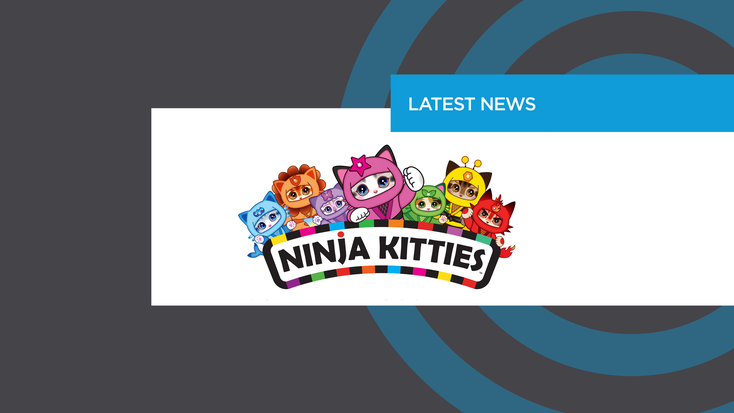 Storytelling has been around since the dawn of time. We have seen it throughout history, transcending generations and cultures, bringing fans together who share an admiration for characters and their imaginative world.  
Today, many children's stories spark more than imagination; they instill important morals and communicate positive messages in a fun and interactive way through trusted characters and familiar worlds. Brand extension strategies pose an immense opportunity for creators to elevate how kids engage with and learn from the people or animals in their stories by bringing them to life. 
Ninja Kitties, a children's book series, has built a creative and collaborative fictional world within its brand that promotes self-positivity and educates today's youth. Tapping into the power of brand extension, Ninja Kitties is confirmed to showcase its portfolio of artistically curated characters and announce their new storybook at Licensing Expo, where Fox Chapel Publishing will represent them.
The event is slated to be held from May 24-26 at the Mandalay Bay Convention Center – register for Licensing Expo
to set up a meeting with Ninja Kitties.  
License Global spoke with David Miller, president, Fox Chapel Publishing, to discuss their licensable IP and what attendees can look forward to at their booth.  
License Global: Can you tell us about Ninja Kitties?    
David Miller: Created by artist Kayomi Harai, Ninja Kitties is a character-driven children's book series and brand in which seven royal kitties transform into ninjas to save the 'kin-dom' of Kitlandia. Each story emphasizes a positive message, whether it be kindness, perseverance, or empathy. The stories and brand are published by Fox Chapel Publishing, an independent publisher in Lancaster County, Pennsylvania, that specializes in craft and DIY books, lifestyle and children's stories and activity books. 
Any recent news you can share?  
We're proud to launch the Ninja Kitties at this year's Licensing Expo, where artist Kayomi Harai will sign books on May 24 and May 25. Limited, signed copies of "Ninja Kitties: Trouble at the Bridge Activity Storybook" will be available.  
What drew you to return to Licensing Expo?  
This is an exciting brand with fresh illustrations and engaging storylines, and we believe Ninja Kitties are ripe for tremendous growth and opportunities. We are looking forward to introducing Ninja Kitties to potential partners seeking fresh new brands focused on positive and supportive lessons for today's youth. 
What excites you about engaging with your community in person at Licensing Expo this May?  
There has been an exciting energy at Fox Chapel Publishing since discovering and further developing the Ninja Kitties to what it is today. We are thrilled to bring that same energy to Licensing Expo, giving new partners, industry leaders, and consumers the chance to meet the loveable Ninja Kitty characters and learn all about the power of Ninja Goodness. Plus, sharing advance copies of the first Ninja Kitties Activity Storybooks will provide an excellent opportunity to receive first-hand feedback about the stories and amazing art from Kayomi Harai. 
What challenges have you faced in the absence of in-person exhibitions and what do you hope to achieve at Licensing Expo?   
Meeting in person is always a wonderful and ideal way to connect, and we are certainly appreciative that the health and safety of visitors has been prioritized in recent years. At this time, we are anticipating meeting people who will want to help grow the Ninja Kitties brand with us, as well as learn industry trends, meet potential partners, and ultimately learn ways we can take Ninja Kitties to the next level. Beyond this, our goal is to spread the positive themes of Ninja Goodness to the children and families for whom these characters and stories were made for. 
Licensing Expo will be held from May 24-26 at the Mandalay Bay Convention Center in Las Vegas. Register for free
to schedule a meeting with Ninja Kitties at Licensing Expo 2022. 
Read more about:
Subscribe and receive the latest news from the industry.
Join 62,000+ members. Yes, it's completely free.
You May Also Like
Loading..