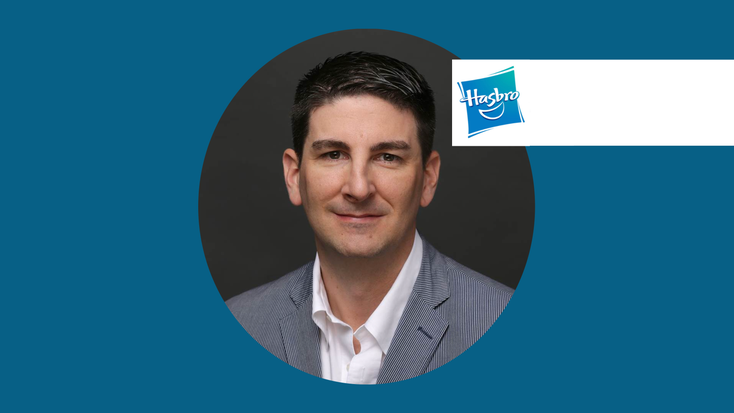 Each new generation introduces new ways of thinking and its own unique change in consumer habits, and in response, brands across categories pivot their product lines and marketing strategies accordingly. Adaptability is hardly groundbreaking. But the past few years have been far from normal and spurred a tidal change in how consumers live nearly aspect of their lives, from remote work to engaging with their favorite products and content in all-new ways.  
A disruption of this magnitude directly impacts how brands interact with their audiences as they re-learn what excites them and how they want to consume content. As the world recovers from the pandemic, there is a significant shift from a material to an experiential economy, thus fueling the ongoing rise in popularity of location-based entertainment (LBE).  
Globally recognized play and entertainment company
has ventured into LBE for some time and is a proven leader in producing IP-based experiences that authentically bring the company's
iconic brands or characters to life, such as the Monopoly Life-size Experience.  
With hundreds of consumer product categories, ranging from games, toys, fashion, music, and more, Hasbro delivers immersive branded experiences across all genres. They are gearing up to showcase a suite of IP-based experiences at Licensing Expo, the world's largest licensing trade show, to discover and partner with new licensees that will help bring their beloved brands to life in new and interactive ways that will excite consumers.  
With the event around the corner, I had the opportunity to sit down with Matt Proulx, Vice President of Location Based Entertainment at Hasbro, to talk about their exciting new experiences and discuss their role as an exhibitor at Licensing Expo this May 24-26 at the Mandalay Bay Convention Center in Las Vegas.  
Register for Licensing Expo
to set up a meeting with Hasbro to learn more about the global entertainment company's suite of IPs available for license. 
Are you a new or returning exhibitor? Depending on your answer, what drew you to Licensing Expo for the first time or what drew you to return to Licensing Expo?  
Hasbro has exhibited at Licensing Expo for many years. It's a vitally important part of our business to connect and reconnect with partners and colleagues. It's these relationships that really drive our industry forward and Licensing Expo is the perfect place to make those in-person connections.  
What excites you about engaging with your community in person at Licensing Expo this May?  
There are so many people I haven't seen in the past two years and it will be exciting to reconnect with them. There are others who I have only met over video conference that I look forward to meeting in person. There's nothing quite like the energy you get from being at Expo and I can't wait to collaborate with partners and colleagues in deeper ways.   
What challenges have you faced in the absence of in-person exhibitions and what do you hope to achieve at Licensing Expo?   
We've successfully kept on top of the industry virtually over the past few years and have learned to be incredibly focused and deliberate in our storytelling communications. However, in the LBE space, many of our agreements are long-term in nature and require a strong relationship between Licensor and Licensee. Being in person allows you to forge those more profound, more personal connections that will enable both parties to deal with the challenges that will come up every day and every year.    
Any recent news you can share?  
We just announced two exciting experiences in Latin America:  
Coming early 2023 to Beto Carrero World in Latin America is NERF Mania, an action-packed, active play experience. This best-in-class experience features three main attractions, a play area, retail, and dining—fully immersing guests in the social, fun-filled play of the iconic NERF franchise. Families will have a blast and create lasting memories as they enjoy the interactive experiences that NERF Mania will offer. 

We had previously announced our partnership with VXT Capital to bring Hasbro's branded Family Entertainment concepts to Latin America, and now we've revealed the name of the First Flagship project located at Paseo Interlomas Shopping Mall in México: HASBRO CITY. Families and guests of all ages will have fun creating everlasting memories at this unparalleled entertainment destination, which will feature interactive and VR attractions, rides, active play spaces, a reimagined arcade, midway games, and amazing food and beverage offerings, as well as the first Hasbro Retail Store in the region.
Additionally, we're really excited that the Peppa Pig Theme Park at Legoland in Florida recently opened and is already a hit for families.   
Read more about:
Subscribe and receive the latest news from the industry.
Join 62,000+ members. Yes, it's completely free.
You May Also Like
Loading..