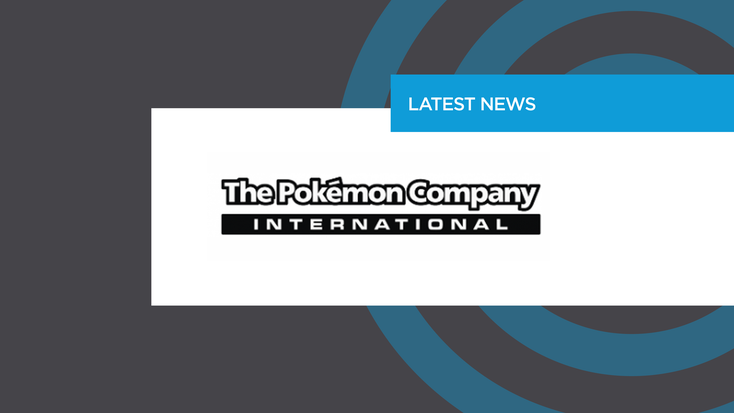 The Pokémon Company International logo.
The Pokémon Company International
Pocket Monsters, better known as Pokèmon,
. Although the brand can been seen on products like
and score a
there is still so much the brand is looking to do.  
License Global: Why does The Pokémon Company International want to exhibit at Licensing Expo?  
Amy Sachtleben: Licensing Expo is one-stop shopping for a licensor. It's always a great place to connect with existing partners. It also provides the opportunity to make new business connections as the show attracts agencies, manufacturers and retailers from around the world.  
What does The Pokémon Company International look for in a licensing partner?  
We have a very focused approach to licensing. Our program is kept tight, and layering licensees is kept to a minimum. The Pokémon IP is nuanced, so we develop longstanding relationships that enable our partners to gain institutional knowledge to fuel brand-appropriate development. We love to work with companies who are as enthusiastic about Pokémon as we are, and this is particularly true of companies who have Pokémon fans on their design teams – that deep creative understanding enables us to truly collaborate to bring great products to life.  
The Pokémon Company International celebrated 25 years of the Pokémon brand last year. How do you keep licensing deals fresh and exciting?  
We're
fortunate that while the Pokémon brand might be over 25 years old, it's still evolving (pun intended). The kids who grew up with Pokémon are turning in to parents who want to introduce their children to the brand. This is opening up new opportunities to engage with fans of all ages. We're also actively exploring toddler and preschool, including assets tailored to younger fans.   
The maturity of the brand is also affording us the ability to explore creative opportunities with brand art. In the beginning, the company did not deviate from the existing assets because the characters were not well known outside of Asia and it was important to maintain consistent representation. The launch of Pokémon GO in 2016 changed that – brand awareness shot into the stratosphere and in the years since we became more comfortable pushing creative boundaries with fashion collaborations and toy collectibles. The 25th anniversary of the Pokémon brand raised the bar yet again, and we're looking forward to exploring new and unexpected product executions in the future.  
Since the event is in-person this year, how do you think that will be an advantage for the company?  
After two years of Zoom calls, we're all looking forward to re-connecting with our partners in person. This is our first trade show since February 2020.   
How has COVID changed the industry?   
It's not so much how COVID-19 has changed the industry vs. how COVID-19 has upended the workplace in general. Video conferencing is the new normal. We question how much physical travel is now necessary. We're figuring out how to balance hybrid working models. We're reacting to external forces while also proactively driving business. Case in point – we all spend an inordinate amount of time discussing "supply chain," as shipments and on-shelf dates seem to be in constant flux. On the personal side we've been introduced to each other's kids, pets and family members thanks to random photobombs on Zoom chats. Through all of this, it's heartening to see how we've learned to give ourselves and each other grace. I hope that's something that stays long after the pandemic has receded.  
Read more about:
Subscribe and receive the latest news from the industry.
Join 62,000+ members. Yes, it's completely free.
You May Also Like
Loading..