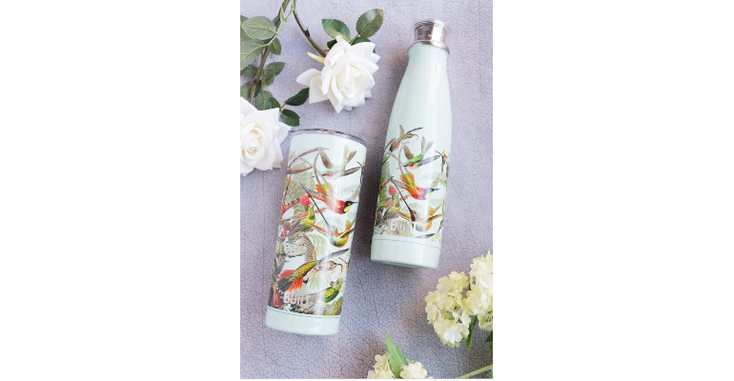 Before the global lockdowns, Europe was ready for its traditionally passive consumer base to become active participants in retail after a study highlighted that 58 percent of European shoppers were ready for sustainability to be a guiding factor in their purchases (source:
).
Now, with coronavirus casting more uncertainty in global stability, both economic and natural, this trend will become supercharged as the world prepares for a wholesome, ethically driven life in the wake of COVID-19.
The EU Sees Sustainability as Central to Post-COVID Plans
The European Union unveiled a €750 billion
 as a centerpiece of its economic response to the coronavirus crisis. As part of the plan, EU proposed that 25 percent of that package goes towards climate-friendly measures including clean energy technologies, low-carbon vehicles and sustainable land use (
). The large chunk of funds for those measures highlights how sustainability will be a focal point of Europe's future.
Supply Chain is on the Road to An Evolution
It's not just global governments that see the
importance of sustainability for the future. According to a Coyote Logistics report from earlier this year, 81 percent of companies are more focused on sustainability than they were three years ago. When the global economy shutdown it provided many firms a realistic look at how sustainability can be leveraged moving into the future. The challenges in the supply chain during COVID-19 were a stark reminder of the need to redefine how business is run moving forward.
Toys Prove Sustainability is Central to the Future
In licensing and the companies that are at the core of the community, sustainability is also been proven a vital consideration even in the midst of 2020's uncertainty.
in April that it was removing nearly 800 tons of single-use plastic from its Bunch O Balloons brand. The strategy was just the beginning for the company as well, as it also announced committed to transitioning an estimated 13 million plastic polybags to sustainably sourced paper surprise bags by year's end.
"The Bunch O Balloons program showcases our all-in commitment to a full-circle approach to sustainability," says Anna Mowbray, chief operating officer, Zuru. "We are changing to 100 percent recycled plastic in our manufacturing, essentially giving it a new life, rather than seeing it end up in landfills and the ocean, as well as providing consumers easy opportunities to recycle after use."
Not to be outdone, early this year, Mattel launched a 
collection of sustainability products
 as part of its continued commitment to achieve 100 percent recycled, recyclable or bio-based plastic materials in their products and packaging by 2030. The company launched the Fisher-Price Rock-a-Stack and Price Baby's toys, which are made from sustainable sugar cane-based plastics as part of its overall sustainability initiative.
Collectively, these efforts point to the new reality taking shape in the years ahead. One that includes sustainability at the forefront of future decisions across business, government and licensing.
Learn More
To learn more about licensing trends like this be sure to attend the 
, a month-long large-scale digital gathering that unites the global licensing industry to connect, learn, strike deals and do business on an international stage. Week one kicks off to on Oct. 5 and focuses entirely on licensing in Europe and the U.K.
Read more about:
Subscribe and receive the latest news from the industry.
Join 62,000+ members. Yes, it's completely free.
You May Also Like
Loading..