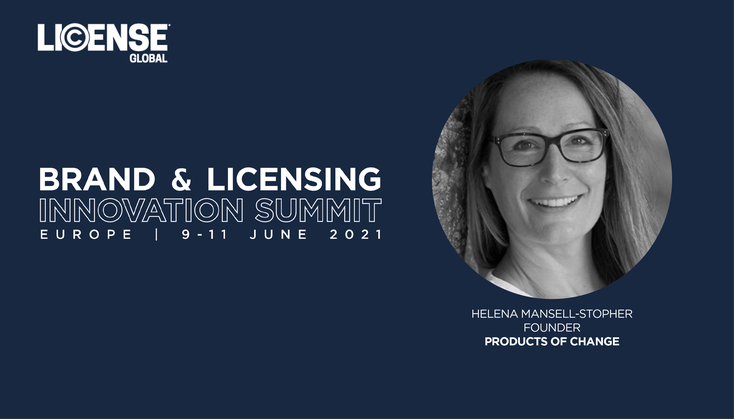 Why has Products of Change partnered with B&LIS for its first European summit in June? 
Education is the most powerful tool we have to change our social norms and drive business forward to a more sustainable future. With the smart insights gathered by the wonderful team at Informa and the caliber of speakers and topics of the inaugural B&LIS conference, I cannot think of a better stage to continue the sustainable conversation outside the POC platform and the SILC conference. 
As the content curator for the 10th, can you give us a hint of the type of topics you're hoping to cover? 
The research conducted by the Informa team from the industry highlighted some key topic areas of interest, such as how can the industry move forward to drive systemic change, the setting of standards within the industry, collaboration and retail requirement. These are all topics that are currently being addressed within the POC working groups, of which the ambassadors of these groups will update on our progress
at the B&LIS conference. 
What does sustainability mean to the licensing industry? 
As a $275 billion industry, we create a lot of product, spanning multiple categories, touching retail and direct to the consumer. As the global consumer mindset is changing and government (especially here in Europe) is increasing legislation, it's imperative that we move toward building more ethical and sustainable businesses. 
How important is it to our sector? 
If a business doesn't start looking at how they move to a more sustainable future, then they will get left behind – just look at retail and the shift to e-commerce. Consumers are buying differently, and this will only continue. Consumers expect businesses to be responsible for the product they create. We already have producer responsibility legislation on food packaging, now moving to all consumer goods packaging from April 2022 in the U.K.. And this is just the beginning of government and consumers expecting businesses to be responsible for what they produce. However, increasing examples are showing that if a business does move forward to build better practices on the sustainable front that, in addition to the social and environmental improvements, there are financial and social benefits, too. 
What is the single biggest change you would love to see licensing make re: sustainability? 
For all companies to build a sustainable plan and track their progress. Once you have started the journey, it's easy to pick up positive momentum. For those that do this first, there is definitely a first-mover advantage, but what will really make a difference is that companies share what they are doing to help progress others within their field and not keep it as a competitive advantage. This feels counter-intuitive for many, so, to me, this will be the largest game changer. 
What are the most innovative changes you have seen to date? 
Teemill, who is not a traditional fashion licensee, and who won the Sustainability Award in The Licensing Awards for its BBC Earth range, is definitely among the most innovative. The Isle of Wight company has built a fully circular (closed loop) system for the fashion industry, and they haven't kept their "clever tech" hidden, making it available for anybody to use. This really is revolutionary and fantastic for the licensing industry to have a partner that has this system. Outside of fashion, we are seeing great work by the toy companies, such as LEGO, Hasbro, Mattel, Gibson Games and many more who are reducing pack sizes, removing all single use plastic, plush companies such as Keel Toys with their Keel Eco range using 100 percent recycled content and Dreamtex with their Repreve fabrics. There are so many companies now starting this journey. 
Why should brand owners/retailers/manufacturers attend your sessions at B&LIS? 
What will the key takeaways be? At the B&LIS conference, we will focus on what the industry is doing to move to a more sustainable future through the POC working groups and highlight ways in which companies that attend can start to build similar practices into their respective businesses. 
How do B&LIS and SILC differ? What will delegates get from each that's unique? 
Sustainability is such a huge and vital discussion that the greater the focus, the better the results for our industry and our planet. The speaker lineup of both events will be very different, with B&LIS anchored on the progress being made in the key areas as legislation, fashion, reducing your carbon output and partnership for the goals, championed by the Products of Change Ambassadors and working groups. Building on the success of the inaugural SILC Conference last November, the SILC June event will include insightful panel discussions from the toy, retail and licensee sectors, plus bring in learnings from outside of the industry of new innovations, ways of looking at business through a sustainable lens that can be translated into the licensing sphere. It will also bring keynotes from European and U.K. retailers to make sure that all sustainable requirements are in line with their desires.  
Both B&LIS and SILC will help to sustain real change on the environmental front. Please visit 
 and 
www.sustainabilityinlicensing.com
 to learn more, or read the full interview with Anna Knight, vice president, licensing, global licensing group, Informa Markets, for insights into Brand & Licensing Innovation Summit 2021. 
Subscribe and receive the latest news from the industry.
Join 62,000+ members. Yes, it's completely free.
You May Also Like
Loading..