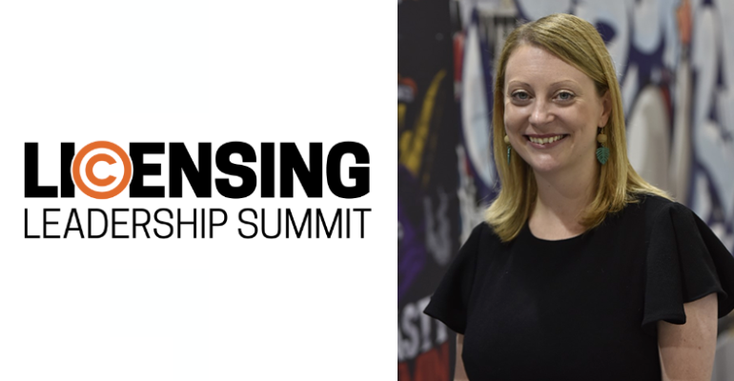 With a shifting retail landscape worldwide, a new consumer has emerged alongside ever-evolving needs from the brands they follow and trust. Notably, these new consumers are beginning to interact with brands much differently than ever before, even more so with entertainment streaming reaching
.     
As brands continue to navigate these turbulent times, it is more critical than ever that brand owners understand how consumers are responding to brands and how they can continue to grow their business through licensing.
To help support brand licensing leaders during these uncertain times,
is the only virtual global conference bringing together C-level executives from the world's largest players across manufacturing, retail, and brands to discuss, debate, and collaborate on the future of brand licensing.
Taking place in the final week of
, Oct. 28 and 29, this two-day virtual conference offers the opportunity to form connections, share knowledge,
and gather insight on the future of licensing alongside hundreds of global industry peers.
Register for the Licensing Leadership Summit
.
License Global
connected with Anna Knight, vice president, the Global Licensing Group and one of the many event organizers behind the premier Summit, who shared her recommendations on what to tune into and how to best prepare to network and collaborate with the top leading licensing professionals in the industry today.
LG: Licensing Leadership Summit is taking place during the final week of Festival of Licensing. How will the Summit differ from the previous weeks and what can attendees expect?
Anna:
Festival of Licensing was produced to appeal and help those who may be interested in learning more about brand licensing and brand extension overall, as well as mid-level professionals continuing to build their business portfolio.
Whereas Licensing Leadership Summit was designed for C-level executives and generally those who are in charge of finalizing licensing deals and leading overall brand strategy and direction. Hence, the content will reflect topics that will be more relevant for those leading a brand and the business such as looking at where the consumers trends are globally and how to manage a business and generate revenue during a worldwide crisis.
Moreover, this Summit will feature more discussion amongst colleagues via roundtable discussions versus Festival of Licensing, which mirrors a tradeshow-like experience with its virtual expo hall.
LG:  What sessions do you recommend attendees tune into?
Anna:
Every attendee should schedule the three live keynotes into their planner, however we have a wide variety of on-demand sessions available touching upon nearly every important issue and topic the brand licensing industry is looking for answers and guidance on.
Daniel Bobroff, the co-founder of ASOS Ventures, and founder/CEO of Coded Futures is going to kick off the Summit with an excellent address on how to utilize game techniques and methodologies to "gamify" retail to deliver compelling digital experiences that are human-focused rather than merely task-oriented. JPatton scientist, Dr. Wes Wang, follows with a session exploring how utilizing scannable forensic security technology can solve counterfeiting issues, a large issue for brand licensors and licensees. Finally, we are excited to host Marcus East, technical director, office of the CTO at Google, to delve into the digital disruption of retail, and how consumer-facing brands and their core audience will be shaped in the next decade.
In addition to these keynotes, we're proud of the variety of on-demand sessions that represent the licensing industry's reach across a variety of sectors including entertainment, gaming, sports, retail, manufacturing and much more. Michael Stone, chairman and co-founder of noted brand extension agency, Beanstalk, will host a session speaking to his decades of experience in licensing and share his candid thoughts on  where brand licensing is headed as well as in cutting-edge areas such as digitally native brands, influencers, eSports and gaming, among others. If you're interested in the rise of digital talent Hollywood talent agency UTA, which has been at the forefront of representing new, digitally native talent, will explore the future of both kids' entertainment as well as digitally native celebrity licensing, and CPLG Wildbrain will dive deep on how to make YouTube work for you. I've only scratched the surface in the amount of content available at the Summit, I recommend you take a good look at the entire agenda
.
LG: What networking opportunities will there be?
Anna:
Plenty! We produced this Summit to give ample time and opportunity for attendees to network amongst one another during and post-sessions. Additionally, this is a great event to speak with the best of the best in licensing with confirmed executives from Activision, Buzzfeed, Crayola, eOne, ViacomCBS, and among more in attendance. Beanstalk and their client Diageo (which includes Guinness, Bailey's and Smirnoff in its portfolio, among many others) will also be hosting craft cocktail sessions during the Summit that attendees should take advantage of. This is a fantastic opportunity to connect with other licensing executives and could always lead to another opportunity.
Subscribe and receive the latest news from the industry.
Join 62,000+ members. Yes, it's completely free.
You May Also Like
Loading..