Television and digital content markets MIPCOM and MIPCOM Jr. are set to get the licensing industry all worked up, with hundreds of new concepts being presented.
As licensing becomes an ever more important revenue steam for television production companies and broadcasters, television and digital content markets MIPCOM and MIPCOM Jr. have become crucial events for those licensing professionals who want to be much closer to the inception of projects.
CEO of media giant Fremantle Media Enterprises David Ellender, who has licensing and ancillary activities in his portfolio, says: "We've found that the markets are very important for all three aspects of our business. Increasingly, events like these become important as broadcasters and producers seek to maximize revenue generation in a time of audience migration."
As licensing programs are conceived further and further back up the line, more properties are being developed with the ancillary opportunities as part of the concept package.
One of the key trends at this year's MIPCOM events is the push toward digital content, with more properties launching with online as part of the initial concept. For Don
Moody, creator and executive producer of U.S. kids' property "WordWorld," that means "the hype we've been hearing for years about online is now coming true and even for younger children we'll see more and more properties going online. Disney buying Club Penguin was a real stamp of approval that online is coming into its own."
Fremantle's Ellender says a market like MIPCOM is an opportunity to meet with producers and developers at an early stage, see content, and understand what might be possible across multiple channels. "The challenge of audience fragmentation is that one size does not fit all. Playing in the niches for very defined market places is an international opportunity."
MIPCOM Jr. takes place at the Palais de Festivals, Cannes on Oct. 6 and 7, followed by MIPCOM from Oct. 8 to 12.
Naturally worrying for 'Raymond'
German producer TV-Loonland is presenting its new flash animation "Raymond" at the event. Aimed at 7- to 10-year-olds, and co-produced with Everybody on Deck, 2 Minutes Gulli, and Canal+ France, Raymond is strange-looking, self-conscious, and a natural worrier.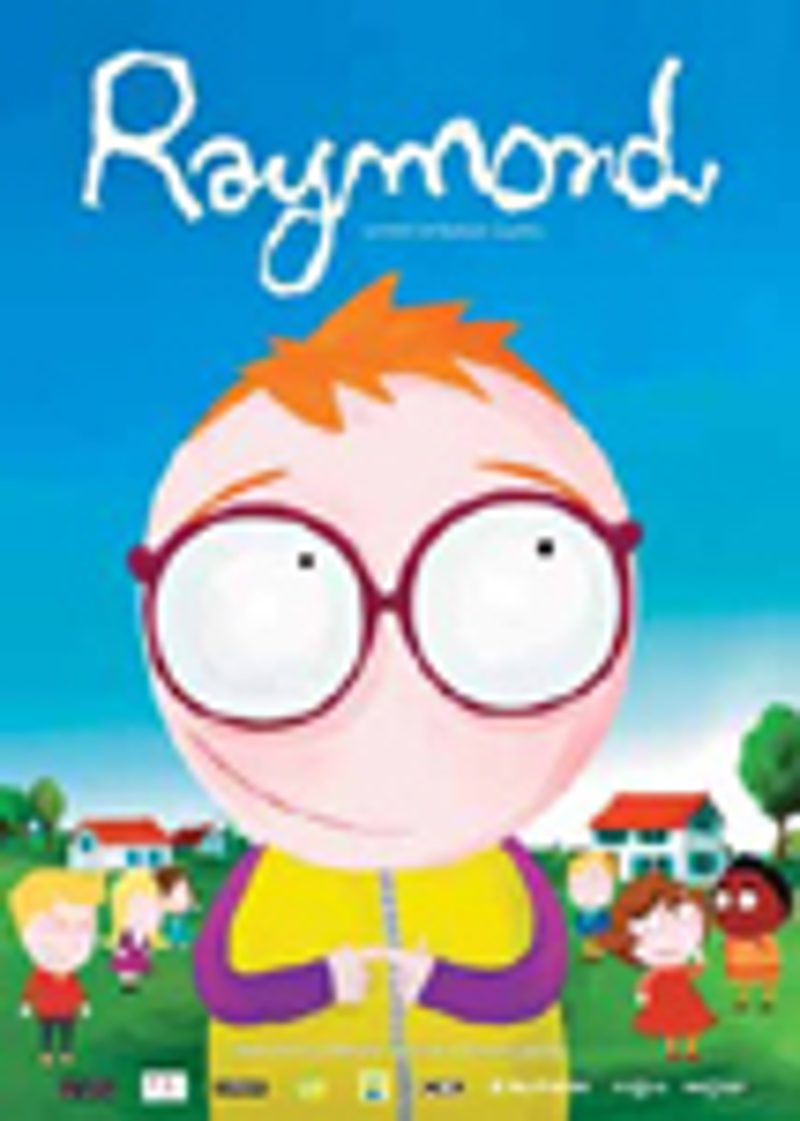 It seems that the odds are stacked against him, but he never gives up, making the most of his quirky good nature and wry sense of humor to navigate everyday school and family life.
The 26 x 7 programs are due for delivery in December.
BBC launches 'Underground Ernie' and 'Tommy Zoom'
BBC Worldwide is show casing two new properties at the event—"Underground Ernie" from Joella Productions and "Tommy Zoom."
BBC Worldwide is an international program sales and merchandising agent for "Underground Ernie," one of the fastest-growing UK kids' properties, for cross-media rights including global program distribution, merchandising, and DVD. The new series will make its international debut at MIPCOM.
"Underground Ernie," a CGI animation created by John Deery and Sid Rainey, hit UK screens in June 2006 and promptly became one of the hottest properties on children's TV for boys and girls. The 26 x 12 minute series is currently in its third run on CBeebies in the UK where it regularly takes the top spot. In March 2007, Ernie attracted 220,000 viewers for an 11 percent audience share.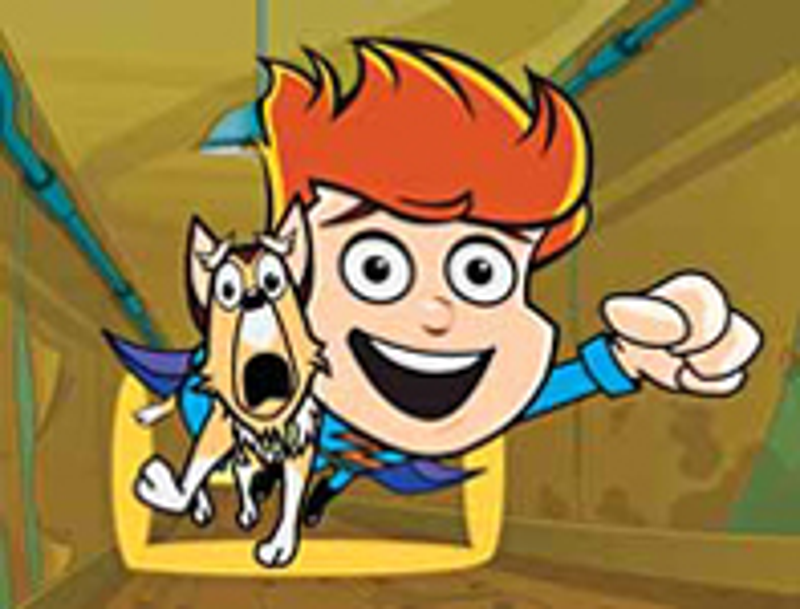 Created and produced by John Deery and Sid Rainey, the Underground Ernie stories are based on the adventures of Ernie, controller of International Underground, and his exploits. Ernie is always on hand to help his friends and to see that his passengers get to their destinations safely and on time. Gary Lineker, the former England football captain, is the voice of Ernie.
BBC Worldwide is also presenting "Tommy Zoom" for the first time. It is CBeebies' first multiplatform show with content also created online and for interactive TV.
Aimed at 4- to 6-year-olds, "Tommy Zoom" mixes drama and animation and is narrated by Daniel the dog, who is voiced by Jerome Flynn.
Daniel and his best friend, Tommy, have a special friendship and together they work out solutions to the everyday problems of life by consulting Tommy's animated superhero alter ego, Tommy Zoom.
In their adventures together, Daniel and Tommy Zoom solve dilemmas, face trouble, and outwit the evil Polluto and his feline sidekick, Smogg.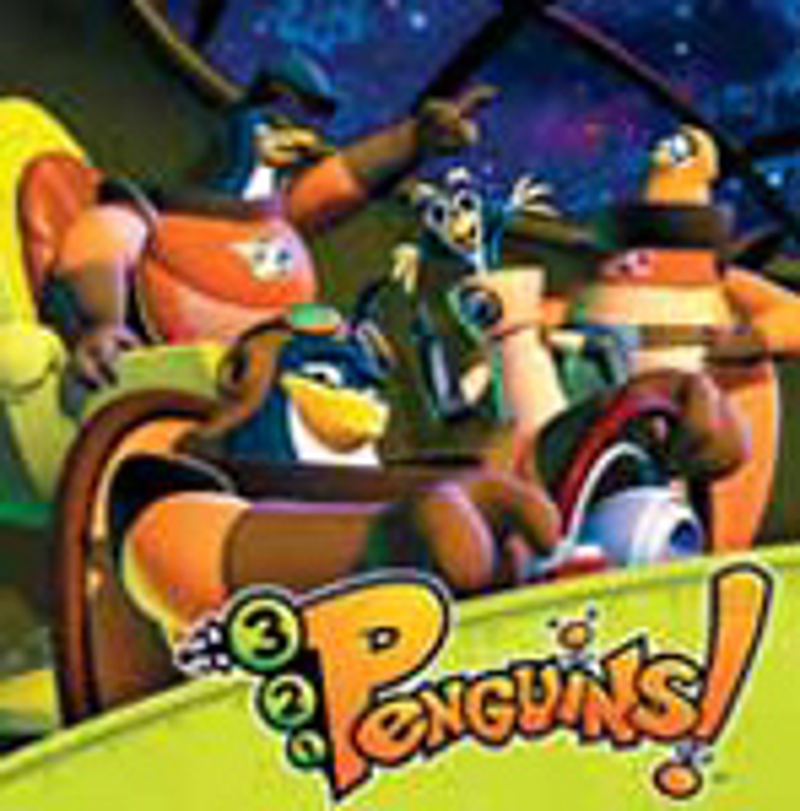 ER showcases '3-2-1 Penguins!,' 'Guess with Jess,' and 'George of the Jungle'
Entertainment Rights is showcasing new TV shows for "Postman Pat," "Rupert Bear," "Guess with Jess," "Casper Scare School," "George of the Jungle," and "3-2-1 Penguins!"
Highlights include a new animated "George of the Jungle" series for 6- to 9-year-olds, which launches on Nickelodeon UK in autumn 2007 and on Cartoon Network in the United States in spring 2008. Every day is a new adventure for George, the undisputed king of the jungle, and his best friends Ape, Ursula, and Magnolia, filled with mishaps, mayhem, and monkey business—and there's always another tree to smash into.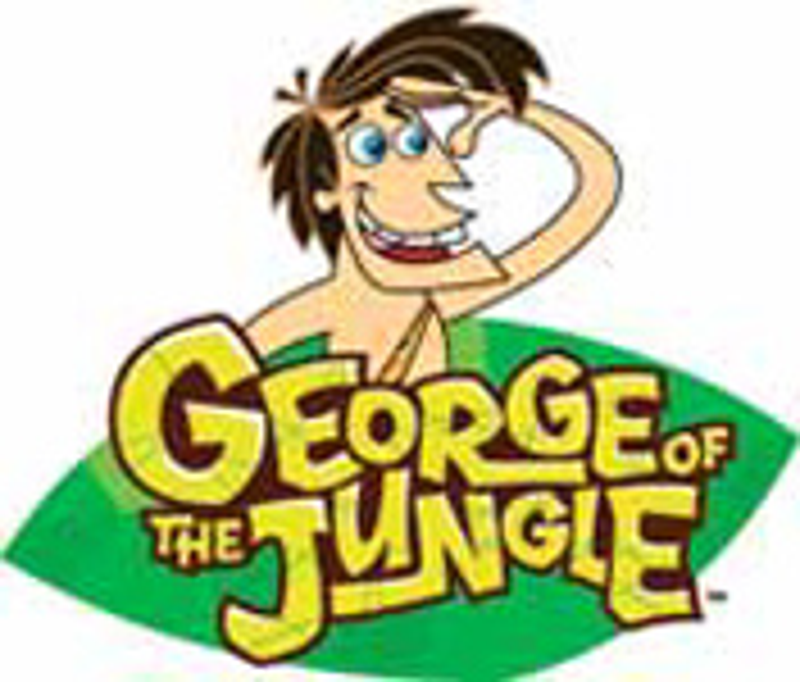 Also showcasing is "Guess with Jess," a contemporary interactive 3GI show. It follows Jess the Cat and his animal friends as they embark on a quest for the answers to all of those questions that burn every curious preschooler. The Web site
forms a vital component of the content package, by mirroring the show's interactivity.
MIPCOM also offers the international debut of "Postman Pat Special Delivery Service" (SDS), which will air on BBC2 and CBeebies from autumn 2008. While maintaining the brand integrity of the classic character, the new show has an expanded diverse cast, a new town, and highly charged storylines.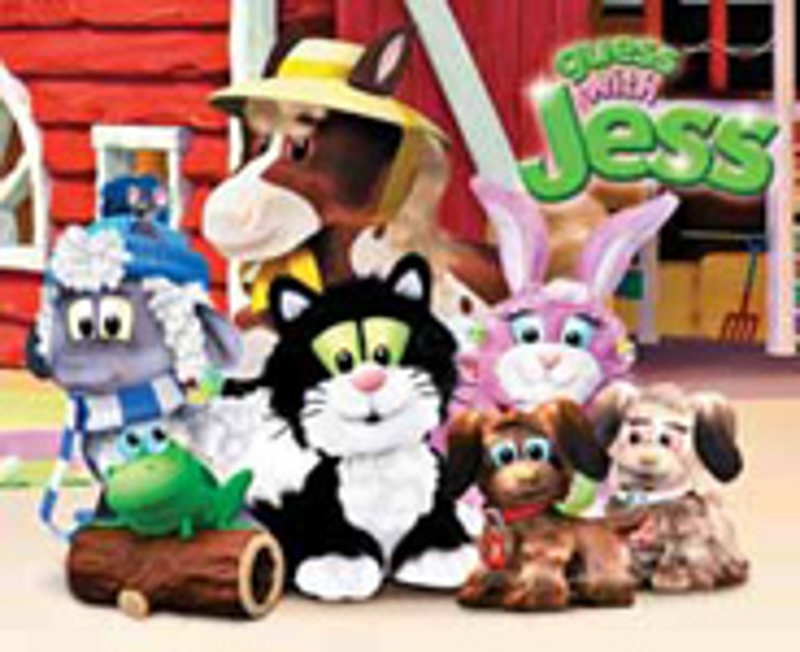 Also making its international debut is "3-2-1 Penguins!" for 4- to 7-year-olds. Follow the interplanetary adventures of Jason and Michelle—a pair of 7-year-old twins—and their four out-of-this-world penguin friends as they explore the galaxy and learn important life lessons along the way.
It's the all-new Hit
Hit Entertainment will unveil new programming, new properties, and new looks at this year's event. It will showcase the sizzle of the new animated television series for the publishing phenomenon
Rainbow Magic
, along with the unveiling of the first episode of new property "Wobbly Land," a co-production with Nick Jr UK.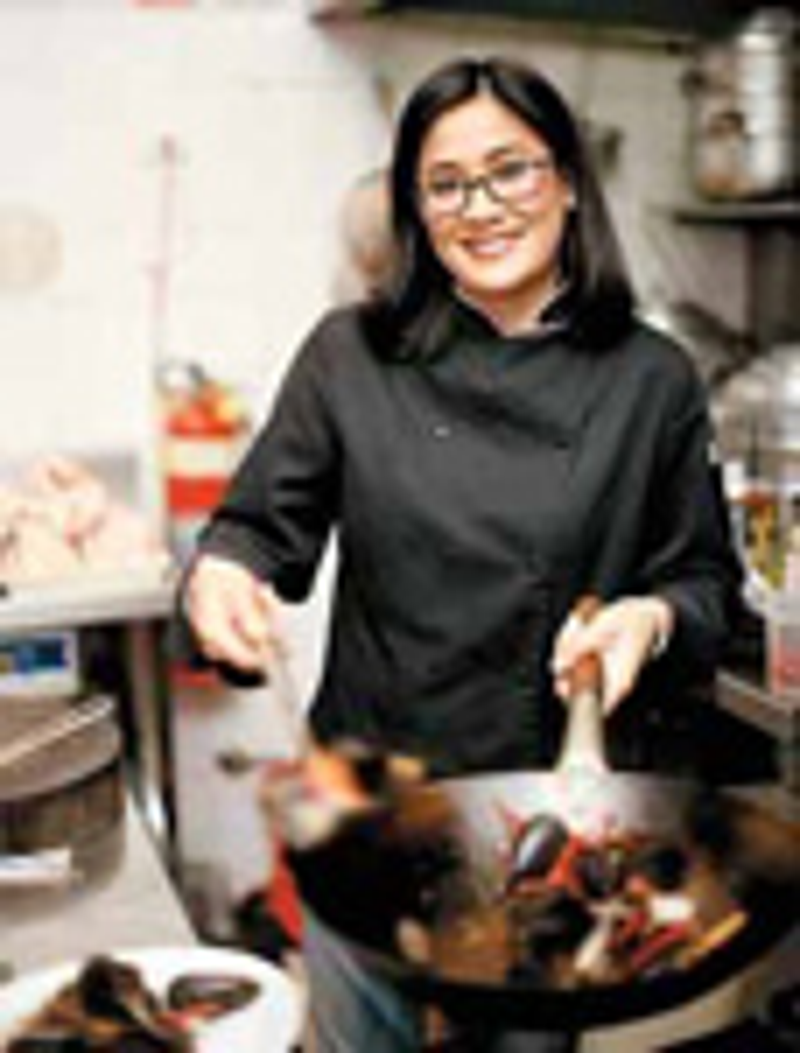 Also at this year's MIPCOM, HIT will be showing new series and new looks from its stable of preschool properties including "Thomas and Friends," "Barney & Friends," "Fireman Sam," "Angelina Ballerina," "Pingu," and "Bob the Builder."
Fremantle kicks off three new properties
Fremantle Media Enterprises (FME) is launching three properties at MIPCOM—"Kylie Kwong: My China" (working title), "Big Ideas for a Small Planet," and "Fanny Hill."
"Kylie Kwong" is a 9 x 30 series, which is co-produced by Sitting in Pictures, FME, and the Media Development Authority of Singapore. It documents Kylie Kwong's culinary and cultural journey in search of the heart, soul, and taste buds of the Chinese people. FME is representing TV, DVD, and ancillary rights to the series worldwide (excluding Singapore).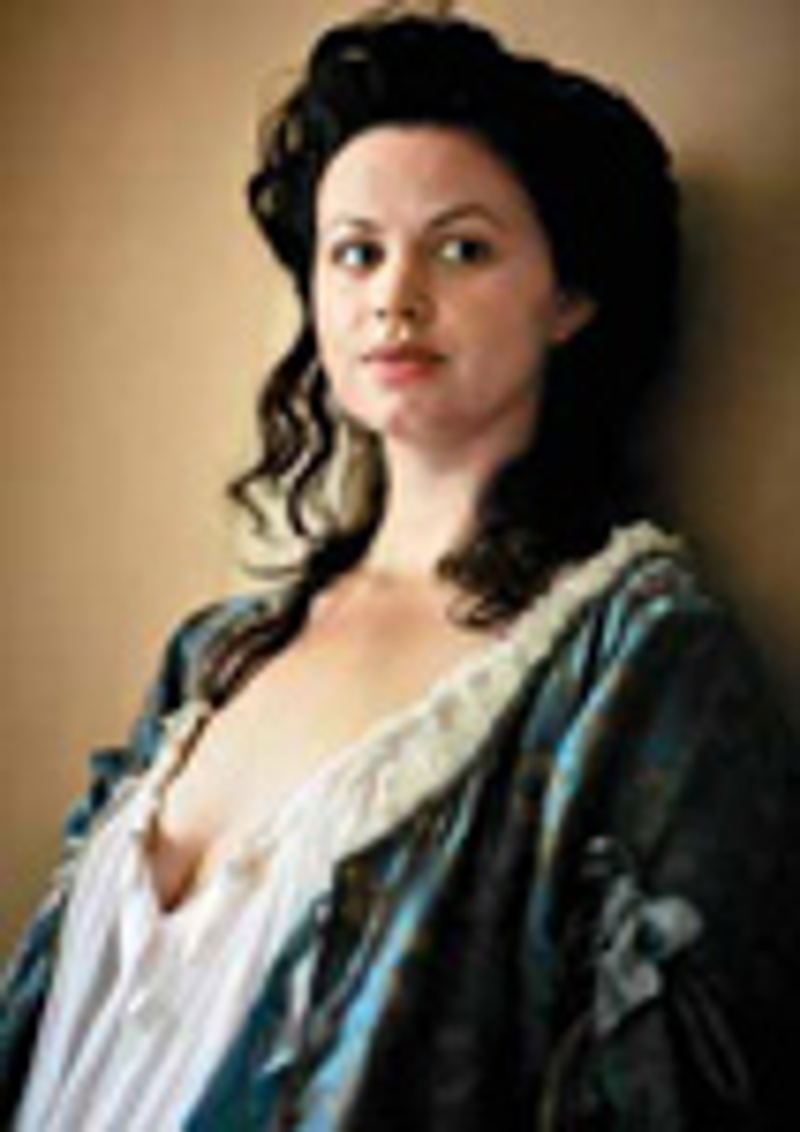 Kylie Kwong, a fourth-generation Chinese-Australian, is a chef, author, TV presenter, and restaurateur known internationally through her Sydney restaurant, Billy Kwong. As well as writing best-selling cookbooks, her television career spans the United States, UK, and Australia. In this inspirational culinary travelogue series, Kwong travels to each compass point of China, renewing her passion for the flavors of the east.
"Big Ideas for a Small Planet" is a 13 x 30 factual documentary series that features innovators from the fashion to fuel industries. Produced by Scout Productions ("Queer Eye for the Straight Guy" and "The Fog of War") for Sundance Channel in the United States, the series profiles leading-edge designers, products, and processes aimed at reducing the adverse effects of modern living on our planet. It gives viewers an insight into advances that are being made and the actions they can take to lessen the impact of businesses and individuals on the environment.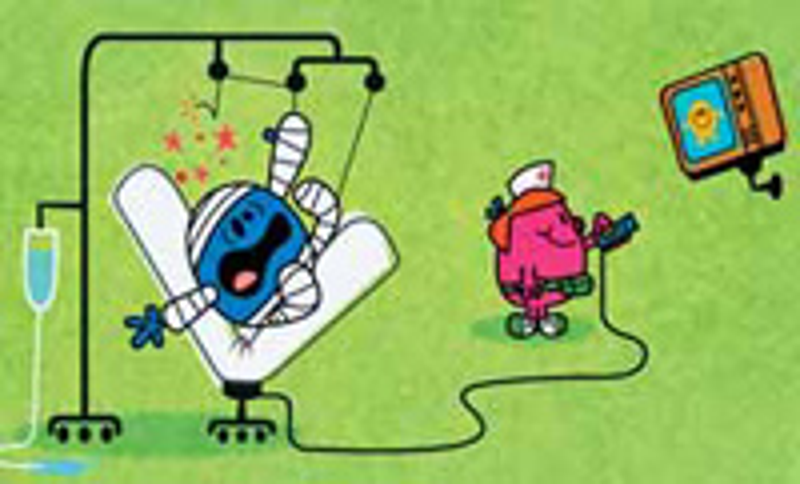 FME is representing the worldwide TV, DVD, and clip sale rights (excluding the United States) to this thought-provoking documentary series.
The two-part drama "Fanny Hill" is FME's drama offering at MIPCOM 07. Adapted by award-winning script writer, Andrew Davies
(Pride and Prejudice, Bridget Jones's Diary, Bleak House, and Tipping The Velvet)
, the two one-hour programs are an adaptation of John Cleland's
Fanny Hill: Memoirs of a Woman of Pleasure
. It follows the story of a young, orphaned country girl who falls into prostitution and works her way up the social ladder of 18th-century London. Produced by UK independent Sally Head Productions
(Fingersmith, Tipping The Velvet, The Mayor of Casterbridge)
for the BBC, FME has worldwide distribution and home entertainment rights to this coming-of-age tale of passion and lost-and-found love.
Chorion updates 'Mr. Men Show' for MIPCOM
With sales already made to Cartoon Network and Five in the UK, Chorion is looking for international broadcasters for its "Mr. Men Show" at MIPCOM.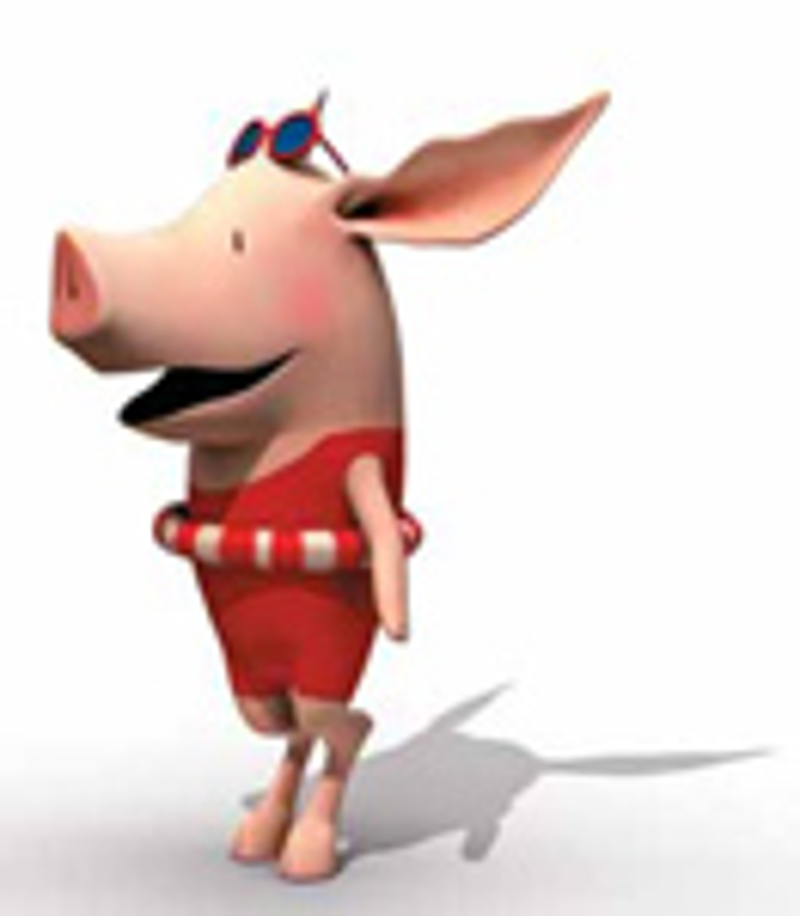 Based on the
Mr. Men
and
Little Miss
books created in the 1970s by British author Roger Hargreaves, the new 52 x 11-minute animated series "The Mr. Men Show" is a re-imagining of this classic property that has sold over 100 million book copies worldwide. It blends fast-paced physical humor and verbal wit, bringing sketch comedy to young children.
Twenty-five Mr. Men and Little Miss characters feature in the new series. To complement the new animation style, some of the characters are being refreshed and some completely reworked—but all will remain true to the essence of Hargreaves' original creations.
Chorion is also launching preschoolers' "Olivia," the world's most precocious piglet, onto the international scene. Full of self-confidence and boundless energy, Olivia embraces life with exuberance and determination and has the most incredible imagination.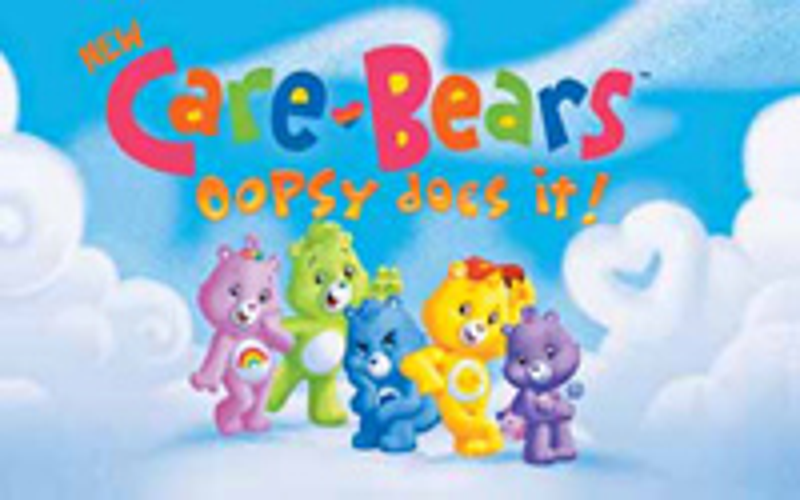 "Olivia" combines 3D CGI animation with live action in 52 x 11 minutes episodes. It is being produced by Academy Award-nominated Brown Bag Studios and is based on Ian Falconer's best-selling and award-winning picture books that have sold more than 2 million copies worldwide.
"Olivia" already has a place with Nick Jr. in the United States.
Something old and something new from American Greetings
American Greetings and its licensing division AG Properties are taking a combination of new takes on existing properties and a raft of properties in production to MIPCOM.
First up is the classic preschoolers Care Bears, who are celebrating their 25th anniversary with a new CGI movie,
Oopsy Does It!
, and a new animated series produced by SD Entertainment and premiering on CBS-TV this autumn. AGP has plans to roll out the release internationally in key territories. The new Care Bears TV series, "Adventures in Care-a-lot," debuts on CBS-TV, also this autumn. The Care Bears classic half-hour episodes from the 1980s will also be at MIPCOM together with the
The Care Bears Big Wish Movie
. Two additional 44-minute 2D DVD releases are planned for 2008.
For AGP's "Holly Hobbie & Friends," the DVD series is being expanded with two more titles in development for spring 2008 release.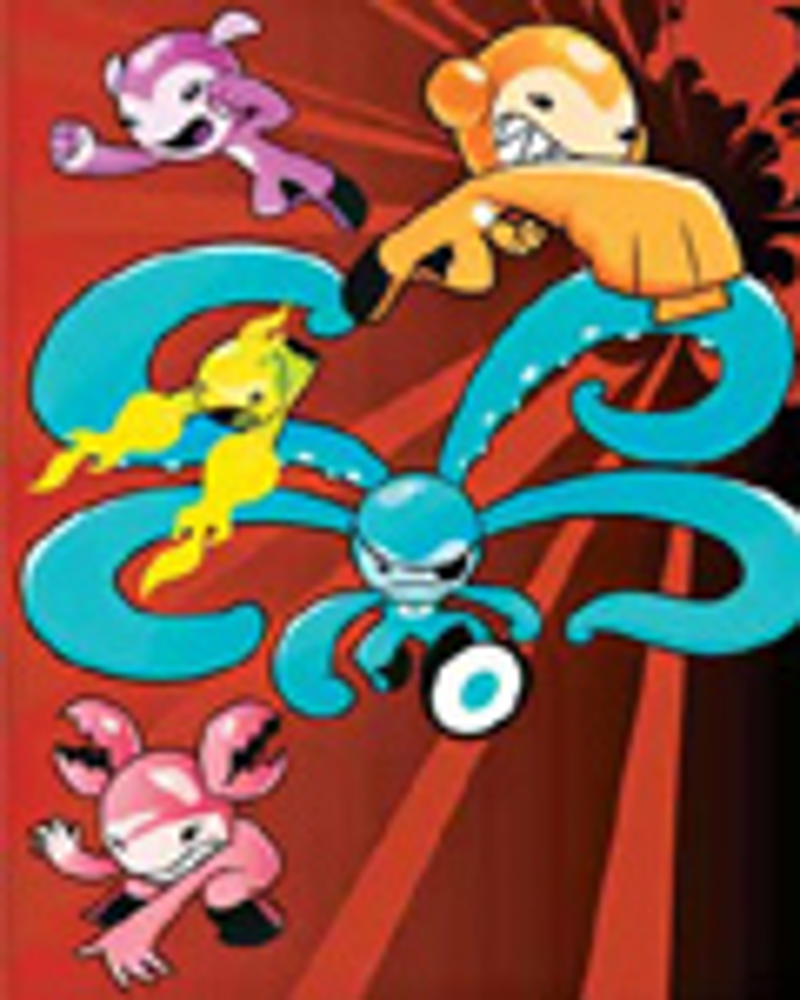 AGP currently has in production the animated series "Maryoku Yummy," aimed at boys and girls aged 2 to 5, about a world where wishes are granted. Maryoku lives in this fantasy world where all children's wishes go with the hope that they'll come true. "Maryoku Yummy" is a show about the magical and whimsical world of the Yummy-delightful friends who nurture and care for wishes.
Also in production from AGP, co-produced with DIC Entertainment, is "Sushi Pack" for boys and girls aged 4 to 8. DIC is handling international distribution and licensing and American Greetings Properties is handling U.S. and Canadian sales. Here, five brave and active adolescents just happen to be four pieces of sushi and a hot-headed clump of wasabi. In a world where dark forces are always pursuing their wicked goals, the crusading, crime-fighting Sushi Pack fights on our behalf. The TV series is being written by Tom Ruegger and Nicholas Hollander, the Emmy-winning writers/producers behind "Animaniacs," "Tiny Toon Adventures," and "Pinky and the Brain."
Finally from AGP is "Twisted Whiskers," which is also in production, developed from a card line originally launched in 2001. The characters find themselves in humorous and entertaining situations varying from the mundane to the absurd that will appeal to 8- to 12-year-olds. AGP is working with animator Bill Kopp, the creative talent behind the original Simpsons shorts from "The Tracey Ullman Show," and DQ Entertainment to produce the CGI animated series.
DIC goes international with Sushi and Dino
DIC will offer international buyers 26 x 30, or 52 x 1 minute episodes each of "Sushi Pack" and "Dino Squad," which are being co-produced by American Greetings Properties and DIC. DIC is handling international distribution and licensing and American Greetings Properties the U.S. and Canadian sales. Both series target 6- to 11-year-olds and debut this fall on the new children's branded programming block, KEWLopolis on CBS. Both will be part of the official site,
, which features programming information, games, polls, news, and links.
Dino Squad features five quirky teens who suddenly gain the power to transform into dinosaurs. Their science teacher, the mysterious Ms. Moynihan, guides them as they learn to work together and use their abilities to protect Earth from an anthropomorphic velociraptor who is creating mutant-saurs and accelerating global warming in his quest to bring back the age of the dinosaurs. The program delivers an environmental message focused on global warming.
Nelvana Enterprises takes new properties to show
Nelvana Enterprises is taking seven animation properties to MIPCOM using traditional 2D, 3D digital, and 3D CGI techniques.
"Z-Squad," in production by Enemes, is an intergalactic romp chronicling the adventures of three schoolgirls turned superheroes and their cuddly alien counterparts, the Zoots. The show targets boys and girls aged 8 to 12.
"Pearlie," produced by Nelvana and Sticky Pictures, is an urban-fairy comedy based on the bestselling books by Australian comedian and radio personality Wendy Harmer aimed at children 6 to 10. It is the story of one of magic's unsung heroes, Pearlie, the park fairy who, along with elf Jasper and fellow fairy Opal, fight to keep Jubilee Park up and running against mischievous fairy Sapphire and goblin Gobsmack.
In "Bakugan," Dan and his friends battle the Bakugan Brawlers to save Vestroia and, ultimately, Earth from destruction, while in "The Future is Wild," produced by Nelvana and IVL Animation, teenage characters travel into the future and encounter sights and creatures that seem like fiction, yet could become fact, according to science..
In "Spliced," in development by Nelvana, the mutants live in the remains of a mad scientist's compound on a remote tropical island. Left to their own devices, they have formed a society based on what they know of humanity from TV, radio, and comic books.
"Di-Gata Defenders" from Nelvana and LuxAnimation is an action-adventure series that follows four young heroes on their quest to find pure stones in order to recast the "spell of binding," restoring order to the realm of RaDos. And finally, Nelvana's "Grossology" follows crime-solving brother and sister team Abby and Ty Archer, who track down criminals by their smell. They are Field Grossologists.
Jetix Europe launches 'Combo Niños'
Launching at MIPCOM Jr. is Jetix Europe's 26-episode "Combo Niños," through Disney's ABC International Television. Designed for boys and girls aged 6 to 10, it will debut on Jetix Europe's channels beginning August 2008. Jetix Europe holds the TV distribution rights and home video and consumer product rights for the series across Europe, the Middle East, and French-speaking Africa and the Caribbean. The licensing and merchandising of the series will be handled by JCP (Jetix Consumer Products).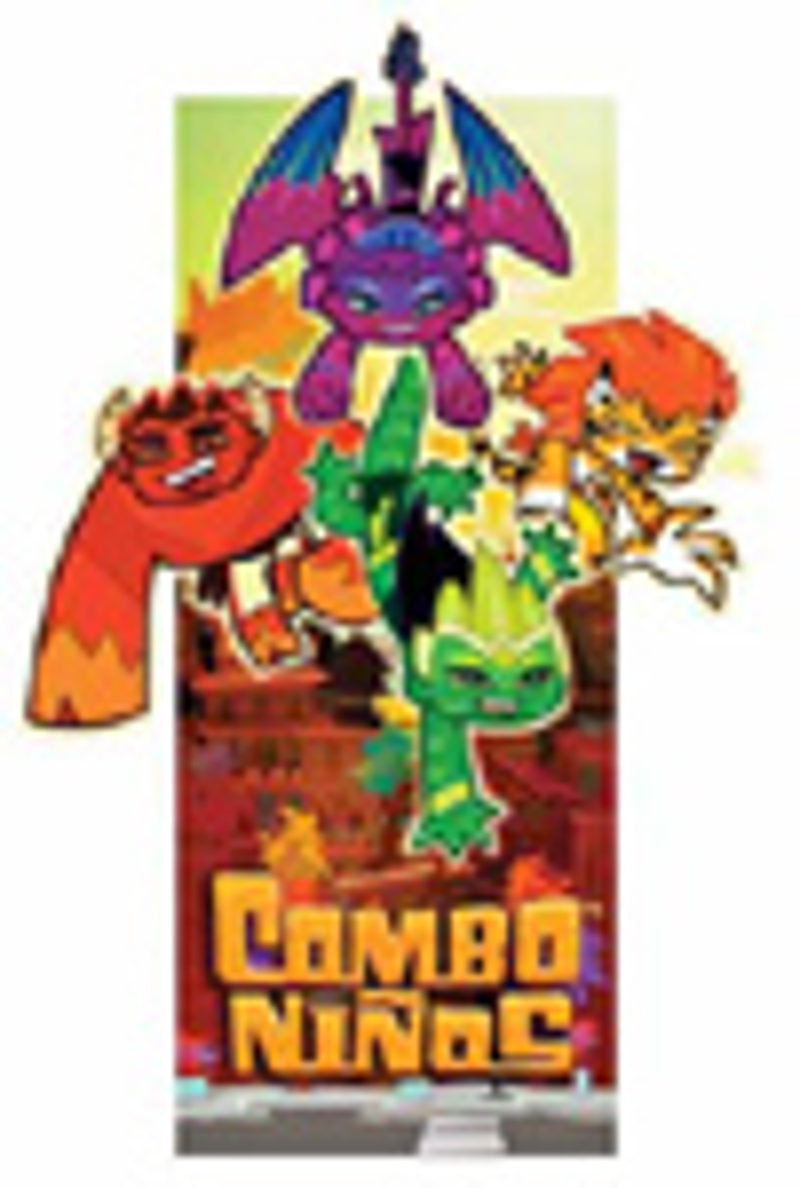 The show features four children with secret superpowers: the Combo Niños can transform themselves into animal-inspired superheroes. Serio turns into a jaguar, Paco turns into a bull, Pilar turns into an iguana, and Azul turns into an eagle. Using their magical skills together with Capoeira-inspired moves, they must protect their beautiful ancient city, Nova Nizza, from the mischievous, madcap Divinos, immortals from another dimension who are intent on wreaking havoc.
The 26 x 30 flash animated series is co-produced by Jetix Europe, SIP Animation, and TF1.
'Wordworld' spells out expansion
"Wordworld" makes its international debut at MIPCOM after its first showing on PBS in the United States and in Canada. The 26-episode 3D animation encourages 3- to 5-year-olds to have fun with words—by watching words come to life.
Each word is made of blocks in the shape of the individual letters. The letter blocks then make up the shape of the object they represent. The word, therefore, has to be spelled correctly to properly represent the shape of the object.
"Wordworld" is part of the Ready to Learn Partnership, a U.S. public private consortium part funded by the U.S. Department of Education. The second series goes into production in the first quarter of 2008.
Icon unleashes 'Rat-Man'
Barcelona-based Icon Animation is debuting "Rat-Man," an animated comedy from Rai Fiction and Italian production company Stranemani, in collaboration with DQ Entertainment.
Icon has all rights, excluding Italy, Japan, UAE, and India, to the 52 x 13 series, which is based on the Italian publishing hit of the same name. It includes five book collections of over 50 titles each, with a total of 4 million copies sold.
"Rat-Man" is a comedy targeted at children aged 6 to 12 with a family appeal. Rat-Man is the ultimate mouse anti-hero struggling between what he thinks he is—a superhero—and what he really is—a mouse in tights. In each episode he tries to escape his anonymous everyday life by confronting well-known superheroes.
'Mystery Hunters' gets 13 new episodes
MarVista Entertainment is adding 13 new episodes to the live-action kid's reality series "Mystery Hunters" for MIPCOM this year at the same time as it has announced that Canadian broadcaster YTV has renewed for a fourth season. The additional 13 episodes bring the property to 78 half-hours.
"Mystery Hunters" is one of three series distributed worldwide by MarVista Entertainment from Montreal-based producer Apartment 11 Productions. It follows two intrepid young reporters, Araya Mengesha and Christina Broccolini, who, with the help of a skeptical magician and scientist Doubting Dave (David Acer), set out to explore some of the world's myths and mysteries using science and reasoning to try to uncover the truth. But they remain open to the things science cannot yet explain.
The first Mystery Hunters DVD entitled "Beastly Beings and Monstrous Mysteries" will be released in Canada in September under the new YTV on DVD home entertainment label by Nelvana.
Additionally, Corus Entertainment-owned children's book publisher, Kids Can Press will release a series-based book, written by David Acer, in autumn 2008.
MTVNI looking for syndication deals
MTVNI is launching a number of shows for the international syndication market at MIPCOM.
From MTV, there are two reality shows: "Scarred," in 10 x 30 episodes, and "Room 401." Papa Roach's Jacoby Shaddix hosts "Scarred," which focuses on viral videos where young people post and share footage of their mishaps and accidents on the Web, while 401" sweeps unaware victims into the center of mini horror movies that play out live in front of their eyes. From the reanimation of the dead to chainsaw mishaps, each episode will contain four 'scares' to tingle the spine.
From Nickelodeon comes "Back At The Barnyard," an animated comedy series in 20 x 11 minute bites, which takes a wacky look at what animals do when humans aren't looking.
"iCarly" is a live-action comedy in 13 x 30 episodes, which Nickelodeon says is the first-ever scripted series to incorporate original content created by the young viewers into a live-action tween show. "iCarly" interlinks the television screen and the Web for kids. During the series, viewers will be directed to a localized Web site to post their own created content.
From VH1 comes reality show "My Big Fat Fabulous Wedding" in 8 x 30 slots, in which viewers look behind the scenes at extravagant weddings.
Also from MTVNI are two comedies from Comedy Central-"Lil' Bush" and "America Body Shop."
Taffy Entertainment calls on 'Hero: 108'
Taffy Entertainment is launching "Hero:108" at MIPCOM. The 52 x11 flash-animated series is a co-production between Mike Young Productions (MYP), Taiwan's Gamania Digital Entertainment, and Cartoon Network International. It has been developed with an online gaming and interactive strategy targeting its 6- to 11-year-old worldwide audience.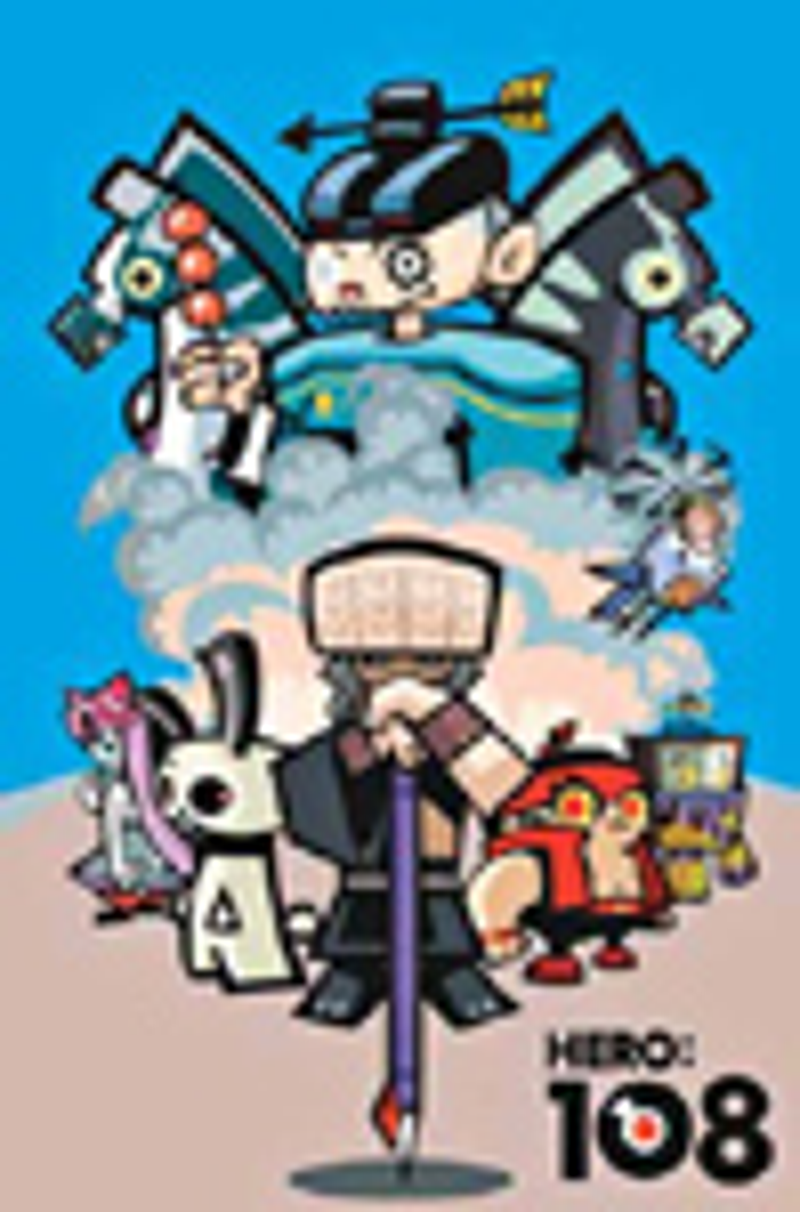 "Hero:108" follows the outrageous adventures of a group of brave young defenders determined to end a conflict between animals and humans in The Hidden Kingdom. Together, they battle fierce creatures such as fire-breathing tigers, magic lantern-wielding zebras, and camels with really stinky spit.
Influenced by the ancient Chinese novel
The Water Margin
, the series features striking Asian-influenced character designs by show creator Phoenix Tarng, who is also part of Gamania's in-house creative development team.
Subscribe and receive the latest news from the industry.
Join 62,000+ members. Yes, it's completely free.
You May Also Like
Loading..