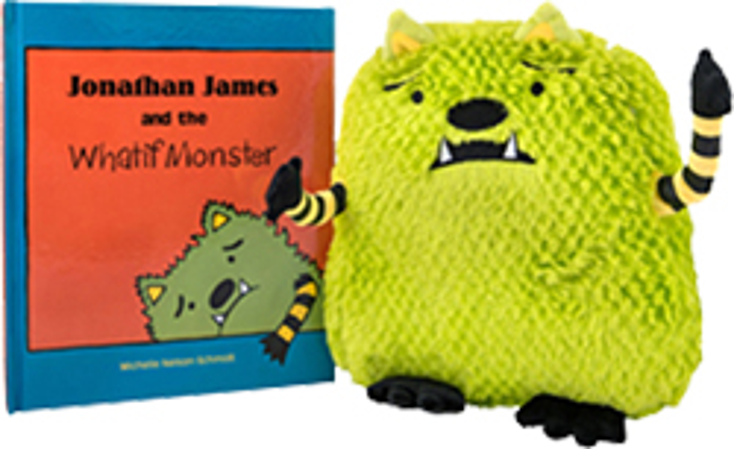 Licensing Expo 2016's One to Watch winner continues to grow with new partners, category expansions and more.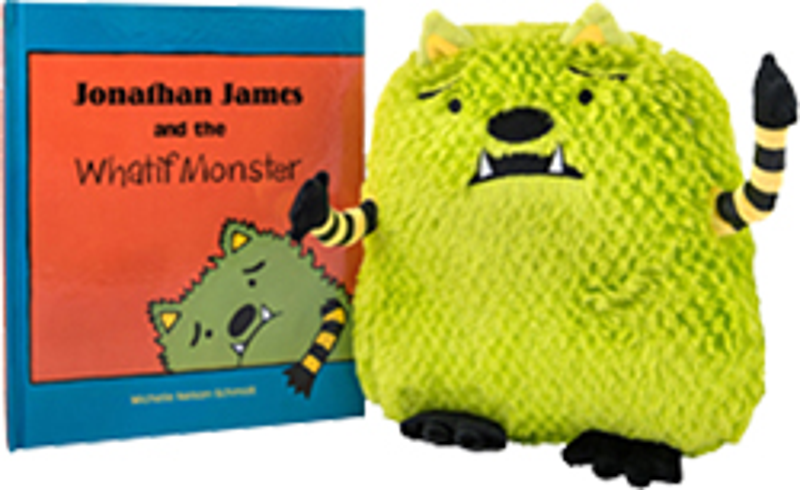 Following the show, the Whatif Monster continued to see extraordinary success with several licensees already distributing products as well as negotiations for future products in a host of new categories. The brand also launched a Kickstarter campaign with partners met through the show.
License Global
caught up with Nelson-Schmidt to discuss the brand's history, her newfound success and her plans moving forward.
To read highlights from this article,
.
Why did you decide to bring the Whatif Monster to licensing industry?
In 2002 I started doing art and amassed a huge body of work, so I got a licensing agent. Alaska Momma represented me and took my work to Licensing Expo and I received a lot of
interest, but no one really knew what to do because I didn't have a known brand. Then Big Tent Entertainment acquired Alaska Momma, they dropped all of their un-signed artists, including myself, but they told me the industry just wasn't ready for me yet and don't stop.
So, what I decided I wanted to create children's picture books and develop my brand from there. I always had licensing in the back of my mind and when the Whatif Monster book came out in 2012, I made sure to retain all of my licensing and merchandising rights because I had a feeling with this particular book that I was going to be able to license it. After the books initial success, I was asked over and over again for Whatif Monster products because just fell in love with the monster, so I started doing small factory runs of my own and that's when I realized the need was there.
After that, I decided it was time to go back to Licensing Expo, but I decided to do it on my own instead of getting an agent again because I hated the lack of control. I wanted to do it myself and I figured I was my best advocate.
How has licensing helped drive the success of the brand?
It has helped immensely! I already have two complete, already manufactured and out there, licensed products as a result of the show. CozyPhones, which are soft headband headphones for kids, and WiperTags, which is a really unique item. We met via the Matchmaking Service and I just loved the guy when I met him and his product targets my one of my biggest demographics since they're perfect for minivans, which a lot of people with children have.
Are you able to share any information such as revenue, sales, royalties, etc. from the Whatif Monster's licensed products?
WiperTags is quarterly reported, so I haven't heard their numbers yet. However, I just found out that CozyPhones has been selling about $7,000 of Whatif Monster headphones a month since its launch. Additionally, as far as my book and plush, the Whatif Monster has made about $2 million in retail sales since 2012, but total sales for all of my properties is close to approximately $3 million. I just had a new book come in July,
Cordelia
, and that book sold out its first print run in the five weeks.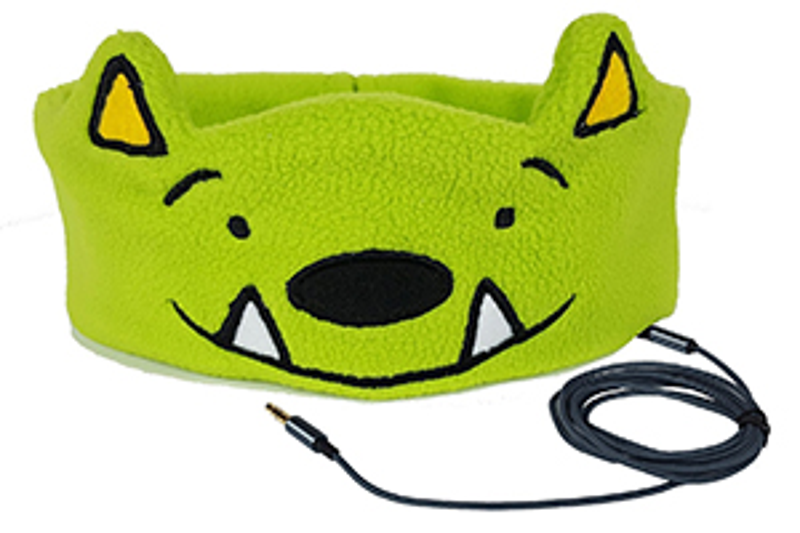 Have you secured any deals since Licensing Expo? If not, are any deals currently in negotiation as a result of the show?
We're currently in early stages with a company that makes Valentine's Day cards. They're very interested in
Cordelia
and my other brand, Dog and Mouse. I'm also working with a board game designer out of California to develop a Whatif Monster board game and another company in Canada that is interested in creating an online game and app.
I also started working with the very last people I met at the show. They're a brother team, one's an animation production company owner and the other is a Kickstarter expert, so we're working together to raise funds on Kickstarter* to create a pitch cartoon for the Whatif Monster.
*Since the interview, the
Whatif Monster Kickstarter campaign
, which had a goal to raise $25,000, was successfully funded with $43,523. Additionally, the campaign was 63 percent funded within seven days, which Nelson-Schmidt attributes to the Expo after meeting the brother team, which she says she wouldn't have been able to do anywhere else.
How has exhibiting at Licensing Expo helped you grow the Whatif Monster brand?
It was absolutely necessary, which is why I'm already signed up for next year. It got me the exposure I needed because my basic marketing is done through children, parents and teachers, since those are the people I see the most when I travel school to school. I'm not at the business level and tend not to be able to meet those people unless it's a happy accident, so going to Expo put me in front of the people I need to be in front of at the right time.
Did you utilize the show's Matchmaking Service? If yes, how was your experience?
Yes! It helped to know that I was coming into the show with meetings. Plus, it was nice because when I was in meetings, I looked busy and people walking by had to come back, so it was a perception thing as well. Both CozyPhones and WiperTags, as well as the Canadian company, were all direct results of the Service.
I'll definitely use it again in the future and now that I understand how it works, I'd recommend it to everyone.
How many meeting did you hold on site?
I had 15 meetings set up before the show from the Matchmaking Service. I also had several walk by meetings, including about four to six really meaningful conversations and some that turned into sit down meetings. But the Matchmaking ones were the bulk of it, for sure.
Highlights from this interview include:
Heading into Licensing Expo, MNS Creative already secured 15 meetings through the Matchmaking Service.

Two partners from the Matchmaking Service have already launched Whatif Monster merchandise.

One licensee, CozyPhones, has been selling approximately $7,000 a month of branded merchandise.

MNS Creative is currently in discussions for licensing deals in categories including greeting cards, board games, apps and television.

Following Expo, MNS Creative launched a Whatif Monster Kickstarter campaign for a cartoon pitch with partners met at Expo. The campaign, which had a goal of $25,000, was fully funded with $43,523.
Read more about:
Subscribe and receive the latest news from the industry.
Join 62,000+ members. Yes, it's completely free.
You May Also Like
Loading..