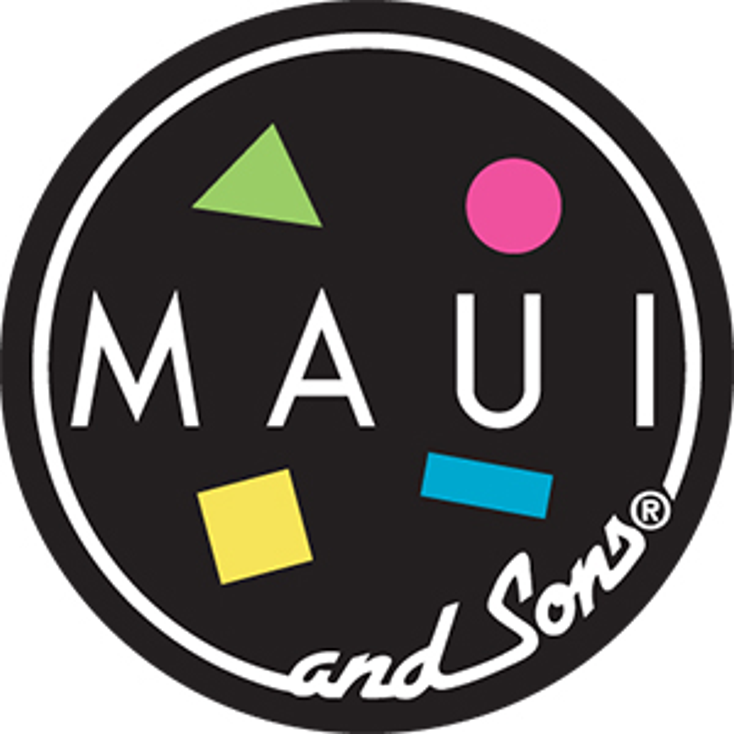 California lifestyle and surfwear brand joins Licensing Expo Japan and Licensing Expo China  to strengthen its global presence and merchandising options.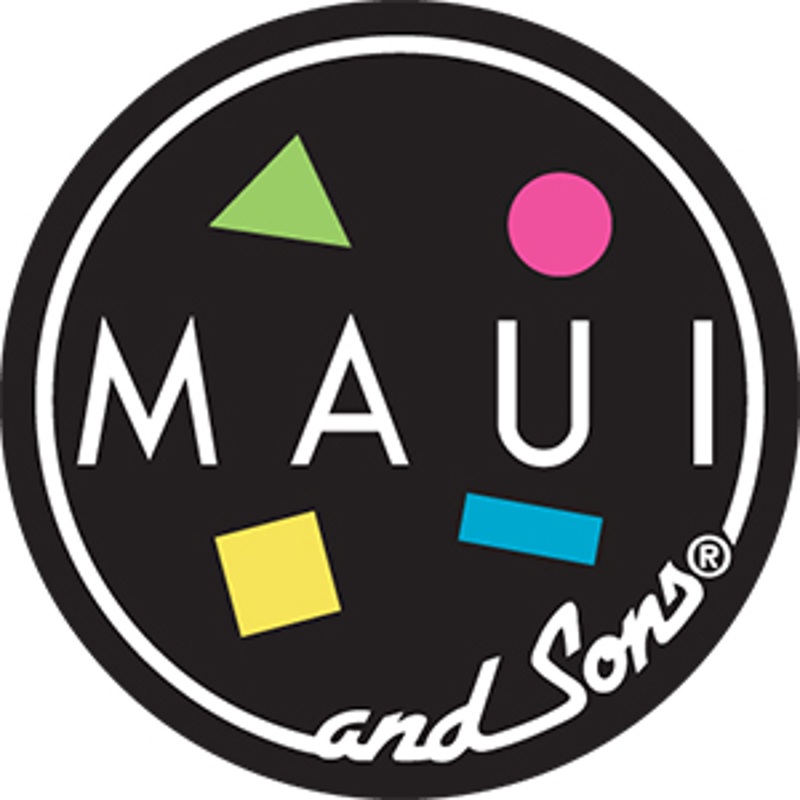 In addition to viewing the shows as a great place for business and locking in new partnerships, Maui and Sons also views the trade shows as a marketing incentive where they can truly showcase their brand, who and what they are, and what they represent. Using this strategy, the California lifestyle brand is more than prepared to accomplish its long-term goals in Japan and China with new, long-term partners, retail concepts and more.
License Global
caught up with Blake Harrington, licensing director of Maui and Sons, to discover the brand's history, its success and its upcoming initiatives and goals as it races into
the ever-expanding Asian marketplace.
How did Maui and Sons launch its current licensing program?
Richard Harrington, the owner, has been in the licensing industry since the '80s. He originally started doing a lot of international business through another brand we owned, called X-Caliber (a skateboard company), and a lot of his customers were asking for a California apparel, surfwear and lifestyle brand. When he came back to the U.S., he contacted the previous owners of Maui and Sons and asked to be the first international licensee for the brand because, at the time, it was only in the U.S. and being traded. After they gave Richard the rights to the brand, he licensed it as well as secured sub licenses with different product categories across Europe.
How has exhibiting at Licensing Expo and Brand Licensing Europe help grow your brand?
We've been working with Licensing Expo for about 15-20 years and the show has really given us an opportunity and a platform to expand into different markets with different product categories that we don't manufacture–such as back-to-school, which is a very strong category for us. It has also helped us expand into product categories that we think the brand would lend itself well to.
As for BLE, I think we started doing the show about 5-6 years ago and that really helped us because we looked at it as a platform for us to meet with and continue relationships with our existing European and Middle Eastern licensees since a lot of them weren't coming to Vegas. However, new prospective licensees came in and we were able to expand our already existing business and find other product categories and different territories that we weren't already in.
What do you look for in potential partners?
Typically when we go to these shows, especially from an apparel side of things, we look for long-term business and long-term goals, whether it's with a retailer, group or wholesaler for a specific type of product category that we feel we can have a long-term business with in a specific territory.
Why did you sign up for Licensing Expo Japan and Licensing Expo China?
We are very big about doing shows, period. So, aside from the apparel shows, the licensing shows have always been very important because we feel like it's live action business. You're able to communicate your message, brand and what you represent in a matter of 10 minutes where it takes weeks, or sometimes months, to communicate a message to a potential partner.
However, going into China and Japan, we have lots of opportunity for big partners. We feel the shows aren't just a place to get business, but also a marketing incentive where we can show our brand, show who and what we are and represent ourselves as the brand.
Is there a specific goal you're hoping to achieve in Japan and China?
Japan has always traditionally been a good market for us because it's where East meets West. As far as trends and direction, the Japanese are very ahead of the curve in my opinion. Plus, in my experience, they have also looked specifically to California for lifestyle, surf/skate apparel brands that have history, heritage and something to convey, so we decided to go exhibit because we feel there's a great opportunity to find partners, especially in different product categories.
Right now, we do have non-exclusive apparel licenses for the Japanese market, but they're very small and niche and for the upper-end market. So, we're looking for either a major retailer or wholesaler that can help us secure long-term business as opposed to the two- or three-year deals we've in and out of the last 10 years. As for products, we're looking to expand with back-to-school, sunglasses and footwear.
Meanwhile, because China is very difficult for a Western company to come in and set up business without a Chinese partner, we're looking for a strategic partner, or master license, to find sub licenses for different product categories, but more from the retail sector, whether that be online, shop-in-shops concepts or freestanding stores. Our goal in the next five years is to expand on our retail and create more Maui and Sons retail stores, especially in China.
What do you believe sets you apart from your competition?
We're always open for business. We're doing these shows because there's so much opportunity with our brand, and sometimes under resourced and we need help of licensees and partners. We're also always looking for retailers and wholesale groups to build our business and also to help them build theirs.
From our perspective–and from the experience of the last few years and working with large retailing groups–retailers are looking for brands again and we're a privately held brand that can make decisions very quickly. We also don't have much competition in the market because our direct competition is mainly surf companies that doesn't license, so we have a very unique position where we offer that to potential licensees as well as are able to provide them with lots of history, heritage and artwork.
Read more about:
Subscribe and receive the latest news from the industry.
Join 62,000+ members. Yes, it's completely free.
You May Also Like
Loading..