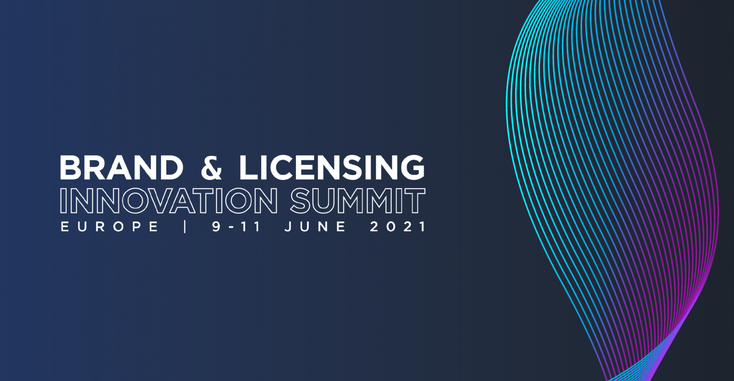 The first day of the inaugural Brand & Licensing Innovation Summit has drawn to a close, providing actionable, inspiring content for European licensing leaders. 
License Global 
looks at a few key comments from the day. 
Lars-Johan Jarnheimer, chairman, Ingka Holdings Group (IKEA) 
Hosted by Ben Roberts, License Global 
"We have something we have named anti-bureaucracy weeks, which means that everybody who hasn't the intermediate contact with the customer, have to work at the IKEA store, at least for a week. And then we have of course a lot of home visits, which means that we are investigating the needs at the homes of the customers. I'm convinced that this digital era, where you have algorithmic peace for everything. I think staying close to the customer will be even more important in going forward." – 
Lars-Johan Jarnheimer 
How Priorities are Changing Across Generations of Consumer
Gary Pope (Kids Industries) 
–
Claire McClelland (Kantar) 
–
 Ania Sommerauer
(Fashion Snoops)
Hosted by Alistair
 Mylchreest (Kornit Digital) 
"One major shift is that we've seen the billions of dollars that children aged four to 14 have access to either through their own pocket money, or allowances or just by parents who were open to including them in their household purchases and decision-making. According to a recent study, 60 percent of kids in the U.S. are aware of their household budget. Kids really serve as these information gatherers, they are providing intelligence to their parents on what is cool, what they like, what they're interested in and around 25 percent of those brand preferences that they make in childhood stay with them through adulthood. So, it is crucial to get in on that ground floor and create that loyalty to that customer.
"
–
Ania Sommerauer
Brainstorming the Future of Licensing in Retail and Vice Versa
Graham Saltmarsh (Licensing International)
–
 Mark Bezodis (Perry Ellis International)
–
Karen Hewitt (Character.com) - Susan Bolsover (Penguin Ventures)
–
Marie-Laure Marchand (ChefClub) 
"[A] container cost $2,000 last year, and it's $15,000 this year. I heard just last week of a container coming available, and they put it up for auction, they auction the container, and it sold for $20,000. Because paying $20,000 in container costs was still cheaper than paying late delivery fines. If the product arrived late, so it's a crazy situation, but I don't think the consumers understand the whole supply chain."
 - Graham Saltmarsh 
"Licensing strategies need to change. You know when people sign off. And, you know, all of you can't get the product to market quickly, you know, if it takes 100 weeks (about 2 years) to go through an approval process. I think it's not just retailers that needs to change their strategies to demand and speed to market is also the whole license and look at that." – 
Karen Hewitt. 
"Experience will play a significant part in the High Street for now and for the future and I think the other thing to remember is that when we say High Street, we have to think the high streets change fundamentally. You have Oxford Street, the High Street, but you've got localized streets because everyone is at home and I, and people are going to stay at home, everyone is going to go to a blended way of working, it's going to be three days, two days, so your High Street, your local Ashley is going to benefit. So, you are going to see brands, look at local histories in a totally different way. Not provincial anymore, it becomes call, and then that is it, it is going to change significantly." – 
Mark Bezodis 
How the Licensing Industry is Evolving with Direct to Retail
Daniel Ruben (Kornit Digital)
–
Alistair Mylchreest (Kornit Digital) 
"Customers want their products faster than ever. Amazon is setting the trend of same day/next day delivery. People want to consume immediately. But customers are now also getting accustomed to consuming fresh content at a rapid pace. They're flicking through their feeds; they are expecting something new each time they scroll through their timeline or visit their favorite e-commerce stores. But how does this impact licensors? Well, we have to streamline our processes to stay at the forefront of consumers' minds. We must adapt to be very agile in a constantly changing market. We have to be anticipating demand change." - 
Alistair Mylchreest 
The Future of the In-Store Experience
Daniel Avener (MDR Brand Licensing) – Stephanie Freeman (LEGO) – Gabrielle Sims (Fat Face) 
Hosted by Ben Roberts, License Global 
"I think you can really experiment with experiences through your DNA of your brand, fashion, you know, do you look at creating special VIP events where you do a fashion show and showcase your collection? I think the important thing for in-store is touch, feel, smell, so again, how do you bring that alive for fashion, I think, you know, digital and technology will be key. I don't want to queue up in a store anymore. I don't want to queue for half an hour to get and try something on. So, you know, apps in terms of AR
–
 Can you see yourself in an outfit? By clicking on a QR code on a piece of clothing
–
that is how retail in store has to start thinking, because that is what the younger generation wants. They want fast, they don't want to hang around unless there is a cafe there, it's about how they consume that product quickly and move on, because we are now in a world that isn't slowing down at all, it is very much ramping up," – 
Gabrielle Sims 
Main Stage : 
Case Study: The Role Licensed Products Play in Retail Strategy Online 
Karen Hewitt, Co-Founder, Character.com 
"We are in a period of retail innovation and transformation. The digital shopping, whether it be e-commerce or other forms of shopping online, has turned the shopping journey on its head. Technology has enabled an evolution in shopping behavior by providing transparency and information like never before. How do traditional strategies need to change to adjust to the way that consumers are thinking and acting? Retailers must be part of the shopping conversation, to optimize success and properly manage and support retail strategies. This means understanding how consumers are shopping today, where they are shopping, and what the dynamics are both online and offline. Licensing retail strategy success is solely based on how to take advantage of the new retail environment, how the message is communicated. There must be a digital strategy for reaching consumers, which focuses on all touch points where content is being consumed. It's a new retail age, with lots of emerging opportunities."
 ­– Karen Hewitt
With even more workshops, panels and insights into retail and consumer trends, this is an abridged version of a full-day's schedule of leadership-level insights, solutions and vital questions surrounding the world of brand and licensing innovation. 
Content from the ticketed event will be made available on demand. To watch on demand, or for more information about B&LIS, log onto Brandlicensinginnovationsummit.com.  
Subscribe and receive the latest news from the industry.
Join 62,000+ members. Yes, it's completely free.
You May Also Like
Loading..