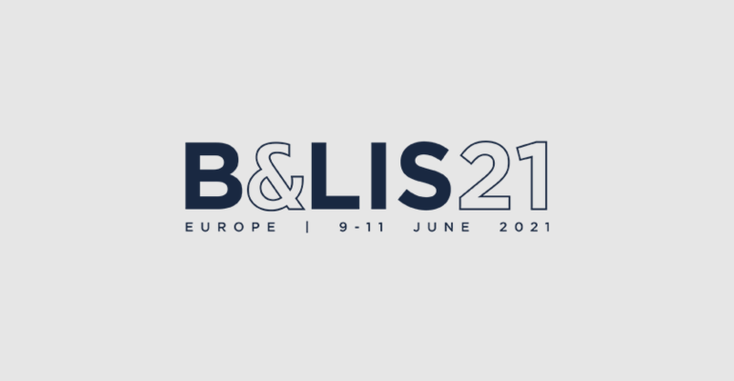 Sustainability was the focus of Day 2 of the Brand & Licensing Innovation Summit Europe, as Helena Mansell-Stopher, founder, Products of Change, welcomed a raft of speakers from across the brand and licensing landscape to discuss a greener future. License Global captured key comments from the day. 
Keynote – Why the Future Will Be Blue
Caroline Petit (United Nations Regional Information Centre) – Philippe Glorieux (The Smurfs)  
"Our trophies are actual matters, and they can make a difference. Every small step counts. So, we have a new beach cleanup initiative, which is a new initiative that I like because it's our first collaboration together with The Smurfs and European Union Generation Restoration. As I said, biodiversity, ecosystem. They have been destroyed. We need to restore them to take care of them, to respect them, and there are many initiatives across Europe, but also in the world." – Caroline Petit 
Why CSR is the Most Important Plan for 2021
Pamela Stathaki (The Marketing Store)
"We are currently in the middle of a climate emergency. The pandemic is a result of human intervention. Scientists have warned that deforestation is linked to pandemics like COVID-19. We push the boundaries; the planet will fight back. It's no surprise that the environment improved vastly when countries went down into lock downs. I found this poll completed by Futerra, which is a consultant agency, interesting. When responses from the U.K. and the US were asked if they think we should make as many big lifestyle changes to stop climate change, as we are making to stop Coronavirus, more than 84 percent agreed. The lockdown has forced consumers to question their shopping habits. Cost consciousness, preference for local products and a dramatic shift towards e-commerce. Data shows that people are choosing to shop locally from small businesses. For example, here in the U.K., the shortage of toilet paper led consumers to look towards more expensive, but more sustainable brands such as Who Gives a Crap. Potentially, with more time to cook at home or just pure interest in sustainability, many have moved towards a plant-based diet which is indicative of the increase of vegan products by 90 percent during last year's first lockdown." – Pamela Stathaki 
A Clearer Look at Legalities and Policies
Rikesh Desai (BBC Studios) 
"Seek transparency. We're asking our partners to share and demonstrate their awareness of the environmental impact that businesses are having, and also identify how they could improve their sustainable practices. It is not something that goes into an agreement, and is shelved, it is something that is potentially, every year, brought out and looked at and reviewed. So, there is continual evolvement of the way organizations operate." – Rikesh Desai 
Green Room: An Open Discussion for Positive Change
Rikesh Desai (BBC Studios) – Anita Mahju (BBC Studios) – Maxine Lister (Natural History Museum) – Dan Grant (Danilo Promotions) 
"What we're also doing now is actually talking to licensees. When we get to that sell-off period and understand the stock levels that might be sitting with them. Because what I don't want at the end of the contract is a huge amount of product, or very few bits of product going into landfill. And that end piece of a licensing development needs to also be thought through, so we're talking to those who are coming out of contracts at the moment about what their stock levels are, where they feel they can exit the product, or whether they feel they need slightly more time under contract to exit that product, so they don't have to basically waste it. So that's one of the things that we've started to do more and obviously there is a lot more work we could do there, but it is just the start of the journey, obviously, the landscape changes all the time with sustainability. Our plans and conversations are always going to adapt with it, but we've started, and we're pleased with where we're going with it at the moment." – Maxine Lister 
June Kirkwood (Nutmeg Licensing) 
"While we talk about carbon and carbon dioxide as the most important gas we need to aim to reduce and ideally remove emissions of all those greenhouse gases I mentioned earlier, because all activities and all scopes. So how are we going to do this? Well, there's a lot of talk about getting to net zero, and how businesses and regions, cities, countries are pledging to reach net zero by 2050 or hopefully sooner, and they're setting interim targets along the way. If the date 2050 is referenced as the date by which we need to reach net zero emissions, it will have a reasonable chance of limiting global warming to 1.5 degrees. In the U.K. on the 25th of April, Boris Johnson announced that we will cut emissions by 78 percent, by 2035 against 1990 levels. And this is our most ambitious climate target to date, which will be enshrined in law, and I believe I'm right in saying, we'll be the first country to enshrine this in law. You may also have heard about the Race to Zero, and this is a global campaign which rallies support for businesses cities, regions and investors to join 120 countries and the largest-ever Alliance, which is committed to achieving net zero carbon emissions by 2050. At the very least, Race to Zero is aiming to support companies to get over the start line, and then help them to achieve their targets." – June Kirkwood 
Green Room: An Audience with Industry Changemakers
June Kirkwood (Nutmeg Licensing) – Steve Plackett (Carousel Calendars) – Steve Cox (Keel Toys) – Claire Bradbury (PowerStation Studio) – Kate Gibson (Gibson Games) – Lisa Hey (Character World) 
"It's 100 percent important to demonstrate purpose behind brands. Customers are becoming so much more discerning with their wallets, they want to spend their money with bright brands that align with their values, and that's becoming even more prevalent with Gen Z coming of age with their spending power. Not only is it fundamental to their values to have brands that have a sustainable message, but they're willing to put their money where their values are, so there's a recent survey that said more than 50 percent of that generation are 
actually willing
 to spend more on sustainable products. I do also think it's difficult to attribute sales specifically to values, but I think there's some great examples of where brands, whose purpose is core to their values and their message are excelling." – Claire Bradbury 
Sustainable Sports: How the Sports Industry is Working Together to Drive Sustainable Change
Simon Gresswell (SGLP) – Alex Balzaretti (Commonwealth Games Federation Partnerships) – Gary Jacobson (Tottenham Hotspur) – Paul Hepworth (Liverpool Football Club) – Jeremy Goldsmith (Event Merchandising) 
"A lot of this starts with knowledge and education. We go into a supermarket and buy certain things because it's a habit. We do it and never think twice. But it's carbon literacy. For example, the words that we use in our working environments, manufacturing environment, consumer environments, so that people understand the implications of why we've taken decisions to do certain things. Now you know why a plush is 25 pence more expensive than it would have been, but it is now sustainable in a bag that you can dissolve, and there will be communication on there to explain that."  – Alex Balzaretti 
"Football clubs specifically have the opportunity to be able to do that and lead them that way. I think, closer to home, from a licensing perspective and merchandising consumer products. It's pioneering a sense of innovation, looking at products that are sustainable." – Paul Hepworth  
"We've been putting a requirement on all our licensees that not only are we asking for sustainable impact but ethical as well. It's how we treat the earth, how we treat other people, and making sure that the factories and the manufacturers that we're using are compliant. Looking after that and treating people well wherever they are in the world, is to see that become a policy across all licensing and that people are ensuring that they're using factories that are sustainable but also ethically compliant, and that becomes the standard." – Gary Jacobsen 
Diversity and Inclusion
Panel
Stuart Lawrence (Silence is Not an Option: You Can Impact the World for Change) – Helena Mansell-Stopher (Products of Change) – Saphia Maxamed (Black Lives Matter Licensing Movement) 
"When it comes to Black Lives Matter licensing, it's important for us to actually look at this, as in the culture perspective of it, because Black culture is completely different. When you look at the products, when you look at everything that ends up in the store, half the time it reflects the Black people themselves. That's where I can see us actually working together on that." – Saphia Maxamed 
"Do a better job of informing young people of the [licensing] industry. There's a piece of work to do – to better explaining and opening the door wider to say to people, look here, here we are. Here's how you can get involved. Here's your industry path, your career path. Here's how we affect your everyday life. I think that may be a piece of work that we definitely have to be doing early."­ – Stuart Lawrence 
With even more workshops, panels and insights into retail and consumer trends, this is an abridged version of a full-day's schedule of leadership-level insights, solutions and vital questions surrounding the world of brand and licensing innovation. 
Content from the ticketed event will be made available on demand. To watch on demand, or for more information about B&LIS, log onto Brandlicensinginnovationsummit.com.
Subscribe and receive the latest news from the industry.
Join 62,000+ members. Yes, it's completely free.
You May Also Like
Loading..