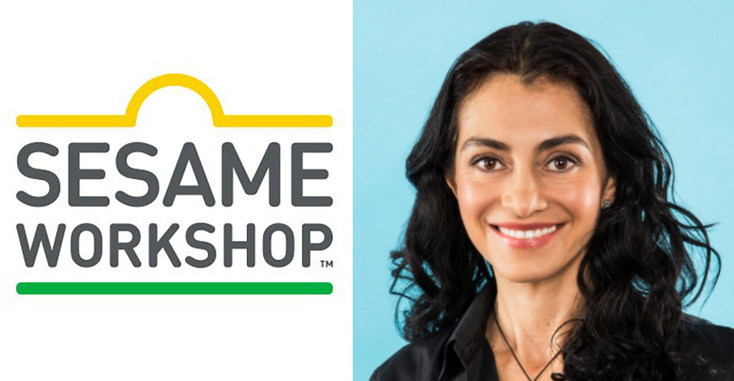 Festival of Licensing
 exhibitors are continuing to make an impact on event visitors with their exhibition booths, and unique sessions and speeches. One such company that is preparing to give their insight on the licensing industry is Sesame Workshop.
Still haven't registered for Festival of Licensing? 
Gabriela Arenas, vice president, licensing, North America, Sesame Workshop, will be speaking at 
, a part of the 
.
License Global
caught up with Arenas ahead of her speech to discuss all things licensing, the continued appeal of iconic brands like "Sesame Street" and more.
License Global
:
For those who don't already know who you are, who are you and how do you fit into the licensing industry?
Arenas: I've spent over 20 years in licensing, marketing, and brand management roles for top children's entertainment companies like Mattel and HIT. I joined Sesame Workshop in 2015 and continued expanding and diversifying
the organization's consumer products' offering so that fans across generations could have new ways to enjoy
Sesame Street and
have unique opportunities to contribute to the causes they care about.
For
Sesame Street
's 50th anniversary, we created collaborations with TOMS, Bombas, Out of Print, and DIFF Eyewear – who, like Sesame Workshop, also believe in giving back to families in need. When you bought a
Sesame Street
product during that promotional period, our partners donated shoes, socks, or reading glasses to communities who needed them.
I'm proud that our consumer products business can support and amplify the Sesame Workshop's philanthropic efforts. Special books, customizable apparel, and plush featuring Julia, the first
Sesame Street
Muppet with autism, have been delighting families and highlighting the
Sesame Street and Autism: See Amazing in All Children
initiative since 2017. During the COVID-19 pandemic, as we launched
,
an initiative to help children and families cope, my team developed
Heroes Wear Masks —
a picture book to support kids through an unusual back-to-school season.
As we continue to grapple with the pandemic, and now racial justice, we are aligning with best-in-class partners to create a robust offering of resources and a multigenerational approach to our licensing.
What do you hope people who listen to your speech at Licensing Leadership Summit get out of it?
Genuine mission-based brands like
Sesame Street
can resonate much more deeply during times of crisis. We can respond to the changing needs by pivoting our business model and without sacrificing our rigorous research process.
Today's kids are under more stress and pressure than ever before. We know that adults often turn to mindfulness and physical activity to deal with their own stress, and we know it can work for kids, too. Sesame Workshop will continue to create content and collaborations to help the whole family stay strong and healthy together – physically and emotionally.
"Sesame Street" has been an iconic kids' property for decades. What do you think has allowed it to continue to withstand the test of time?
The values that
Sesame Street
exemplifies
like kindness, respect, and inclusion are timeless, while the Sesame model allows us to continually re-evaluate what issues are affecting our global audience. We have a dedicated team of producers who maintain the standards and integrity of the show while maximizing the entertainment value.
And, of course, there's the magic of the Muppets. They have a unique ability to spark deep, often immediate, personal connections with kids. Elmo is pure love. Big Bird is friendship. Oscar is definitely the contrarian. Grover demonstrates task persistence. Abby models problem-solving and creative thinking. Cookie Monster is the poster child of instant gratification, but he's been working hard on his delayed gratification skills. The characters help kids learn not just academic basics, but social-emotional and executive function skills – like making friends, self-control, persistence, and inclusivity.
What is the current biggest trend of industry disruption that you see due to the pandemic, and what's the biggest industry disruption you see on the horizon that would have happened regardless?
COVID-19 had an immediate impact on Sesame Workshop. We had to transition almost instantly to a 100% remote work environment. We were still producing
Sesame Street
and some [employees] had to deal with poor internet service at home. One puppeteer had to use a shower curtain as a backdrop. Another one had to deal with noisy neighbors and street traffic. Everybody had to learn how to work at home. But we also recognized families' sudden critical need for help, and we adjusted how we developed content to respond to current events.
Obviously, racial injustice is another concern.
Sesame Street
has the ability to explain complex issues to children like no other program can and equips families and caregivers with the support they need to have empathetic conversations
.
We believe that this moment calls for a direct discussion about racism to help children grasp the issues and teach them that they are never too young to be "upstanders" for themselves, one another, and their communities.
What advice would you give yourself if you could go back to the beginning of your career, and what advice would you give newcomers now?
As an individual, and as an industry, we need to ask ourselves what role can we play in helping our nation – and quite frankly the world – to come together and heal during challenging times. What can each of us do to have a positive impact on kids and future generations, and then work earnestly towards that
?
What do you see as the most beneficial habit those in the licensing industry should implement while working from home or at an emptier office?
We're all dealing with the challenges of the pandemic, racial injustice, and climate change, to name just a few. It's hard! My advice to anyone – and some beneficial habits to have especially during this time – is to stay connected, show compassion, and be generous. It's good for the industry, good for the world, and good for your soul.
Read more about:
Subscribe and receive the latest news from the industry.
Join 62,000+ members. Yes, it's completely free.
You May Also Like
Loading..