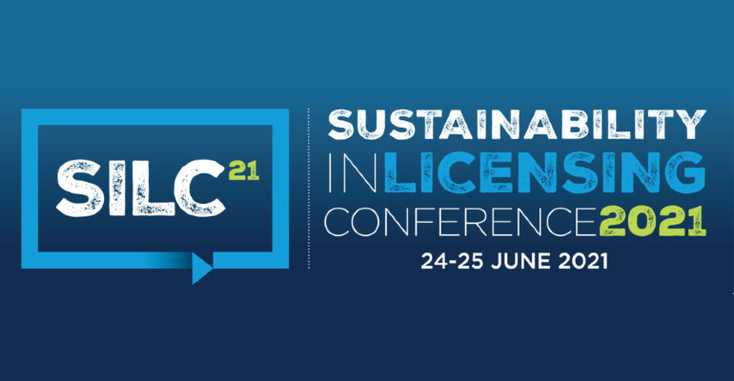 License Global
sits down for an interview with Julia Redman, owner, Buyer's Eye and associate lecturer, University of the Arts London. Julia is participating in a panel on sustainability in fashion retail at the second Sustainability in Licensing Conference, taking place online from June 24-25.
License Global
: What are the key stats we all need to know when it comes to sustainability in fashion retail?
Julia Redman: Around 430 million people work in the fashion industry, that's one in eight people in the global workforce. 14 million of those do not earn enough to live on and around 181 million are in precarious, insecure work.
Just 2 percent of the world's factories participate in a sustainable or ethical certification scheme and 85 percent of global fashion brands rank poorly in sustainability indices (source: Common Objective).
Just 13 fashion and textile brands, including Marks & Spencer, Asos, Nike, Sainsbury's, Tesco's and H&M recently signed the Prince of Wales International Sustainability
Unit and vowed to source 100 percent of all their cotton from sustainable sources by 2025.
Why are so many fashion workers paid less than a living wage?
Essentially it comes down to the fact that, wherever you are in the world, there are honest and well-intentioned factory owners and suppliers, and then there are the unscrupulous, who will seize an opportunity to exploit the vulnerable. It's the unpleasant element of the industry we work in and there is so much more we can do as brands, retailers, licensors and licensees to weed that out.
What that means is really knowing and understanding where your product is coming from. There needs to be transparency when it comes to who is making your stock if we are to ensure it isn't originating from these businesses.
Also, there's a massive (often dramatic) difference between minimum wage and living wage, and this is another opportunity for people in positions of power to take advantage of those with few rights and who are desperate for work. This isn't just happening overseas – this is what contributed to Boohoo's difficulties in Leicester: the factory owners were taking advantage of the fact many employees were illegal immigrants and have minimal rights.
Has the level of 'insecure' work worsened during the pandemic?
Massively. I've dealt with factories who have had a lot of orders cancelled – some who had even shipped stock and that stock has never been paid for yet still showed up on retailers' websites. One, particular factory owner I have worked with in Delhi for many years has always looked after his workers and kept the same workforce, but even he's having to lay off people now because he just doesn't have the work to keep the factory operating at capacity.
With bigger factories, many are still owed millions of pounds in unpaid orders and that has massively impacted job security for those workers. Where they are on a minimum wage, it often takes two people in a household to earn enough to survive, so if one job goes, they can't keep up with their rent or feed their family.
Why, in 2021, do so few of the world's biggest fashion brands still rank so poorly in the Fashion Revolution Transparency Index?
It's partly about mindset, partly about money and partly about worrying that, when you put a stake in the ground and make a statement about your ethical and sustainable credentials, you leave yourselves wide open for people to start taking a detailed look at you and your practices.
So, there are a lot of instances where brands feel they have to be whiter than white before they commit to going public. With the Transparency Index, 42 percent of brands surveyed didn't even respond, which speaks volumes. And some will make statements about their commitment to CSR – so they score highly on the policy and commitments index – but they are yet to take extensive action, so the intention is there but it's not been fully followed through.
What does a sustainable, integrated model look like, and is it 'just' cost that's holding brands back from investing? 
It's easier for smaller and newer brands to start with a sustainable strategy, I think, and really difficult for big global businesses, where it's a bit like turning the Titanic to drive change and the collective will to do things differently. It's also essential it comes from effective, top-down leadership. If you take Philip Green as an example, he didn't appear interested in looking to invest in sustainability or new technology, and these are two of contributing factors why Arcadia failed so spectacularly. 
If you've got leadership that really buys into sustainability, you can make progress. Superdry is a good example when it comes to reducing carbon emissions and H&M – which comes out top on the Sustainability Index – is making headway.
And then you get brands like We Are TALA, which is owned by a young entrepreneur called Grace Beverly who has been super innovative and committed when it comes to sustainability and ethics. She uses recycled fibers, promotes slow fashion and the swing tickets are plantable, made from recycled paper containing seeds.
In your own words, why do we all need to take a stance and be more sustainable?
I can answer that with a few simple stats: the fashion industry is the second most polluting industry in the world, accounting for 10 percent of global carbon emissions, 20 percent of industrial water pollution, 92 million tons of yearly solid waste in landfills with one truck of textiles wasted every second.
Take polyester, which can take in excess of 200 years to start decomposing. What is that going to look like in 20 years' time? We will drown in our own clothing if we don't change our buying habits. It's really frightening. We need to think NOW for the long term.
I think one of the very few positives to come out of COVID was that it stopped retail in its tracks and made many of us question how much we're buying. The fashion industry has been in a seasonal cycle of over-ordering and selling excess stock for next to nothing because they are under pressure to meet ever-increasing sales and profit targets. This is simply not sustainable.
How does this impact the licensing industry specifically?
It affects licensing the same way it impacts any other kind of retailing. Most licensors and licensees are on board with it, but collectively we need to get under the skin of every factory and know exactly where the stock is coming from, which is a huge challenge, particularly when travel is severely restricted. I learnt so much from travelling with my sourcing director at Woolworths and then at M&Co so I know the red flags to look for. It's so important because, quite often in this industry, where you think you are buying from can actually be an agent or trading house dealing with other agents and this makes garment traceability really difficult, which is why the Sedex platform is so important for the sharing of factory audit information.
What's the most important first change any fashion retailer/brand can make?
Acceptance of the fact that you're not in the right place now and there is a way to do things better, and then a change of mindset, with a leadership that is going to support you every step of the way, and that appreciates the need to balance commerciality, with the need to develop an ethical and sustainable business strategy for the long term. As the outdoor apparel retailer Patagonia said, "There's an easy route, and there's a hard route that involves doing the right thing." Quite simply, the time has come for businesses to make some very difficult decisions.
Subscribe and receive the latest news from the industry.
Join 62,000+ members. Yes, it's completely free.
You May Also Like
Loading..