Transformers' 25th Anniversary
Transformers' 25th Anniversary
MASTER TRANSFORMER How Brian Goldner is transforming Hasbro into a global entertainment and brand powerhouse. Like the precision accuracy and symmetry that transforms an average automobile into a bot char

MASTER TRANSFORMER
How Brian Goldner is transforming Hasbro into a global entertainment and brand powerhouse.
Like the precision accuracy and symmetry that transforms an average automobile into a bot character with a distinct personality and mission, Hasbro president and chief executive officer Brian Goldner has been leading the transformation of this venerable toy company into a global entertainment entity, brand and licensing powerhouse, and digital leader.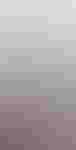 Goldner has identified the company's bountiful portfolio of iconic brands—including Transformers, G.I. Joe, Monopoly, and Trivial Pursuit—as so much "more than meets the eye" or just straightforward lines of toys and board games transforming them into global lifestyle brands that embrace the realm of entertainment from blockbuster theatrical to television to live events.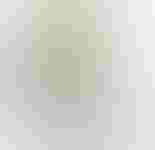 Since taking over as president and chief executive officer last May when Hasbro veteran Al Verrecchia retired, the 45-year-old "toy kid" has been focused on core strategies, but also on the summer of 2009, which could prove to be a milestone year for two of the 85-year-old company's major brands—Transformers and G.I. Joe--and no doubt a testimony to the ceo's corporate vision and legacy.
Goldner's strategy is based on an "immersive brand experience" and on the three-R mantra that has become the often-quoted answer to various questions about the company's business—"Reinvent. Reignite. Re-imagine."
But unlike other companies with a clever, catchy and well-defined strategic mission, Goldner's focus on people reinforces that Hasbro practices what it preaches. And that's another reason why it has become a darling of Wall Street—an especially meaningful accolade during the current worldwide economic downturn.
Wrote a Piper Jaffray analyst in November following Hasbro's analysts meeting: ".... analysts' day supports our thesis that not only is the toy company the best in the sector, but perhaps the highest-quality company in the universe. The company is taking every opportunity to exploit its brands and leverage its leading product innovation.... And the company has spared no expense in developing the most attractive portfolio of consumer products in the toy sector. It's clear that there is plenty of room to grow to build its brands and market its product lines for years to come. Although the retail environment is difficult at best, we expect Hasbro to emerge as the best player in the sector for the holidays and 2009."
Since 2004, Hasbro has grown from $2.9 billion in sales to a projected $4 billion in 2008 (4.5% increase over 2007), according to a financial analysis by Needham & Company.
Needham projects total sales of $4.29 billion in 2010.
In addition to its partnership with Paramount and Dreamworks for Transformers and G.I. Joe, several other deals have reinforced Goldner's commitment to entertainment and digital products. Hasbro inked a six-year deal with Universal to produce at least four movies beginning in 2010 or 2011 based on such brands as Monopoly, Candy Land, Clue, Ouija, Battleship, Magic, The Gathering and Stretch Armstrong. In 2007, Hasbro signed an exclusive deal with Electronic Arts to produce digital games for many of its brands (except Transformers which is being handled by Activision). In 15 months, EA has produced about 30 games based on various Hasbro brands.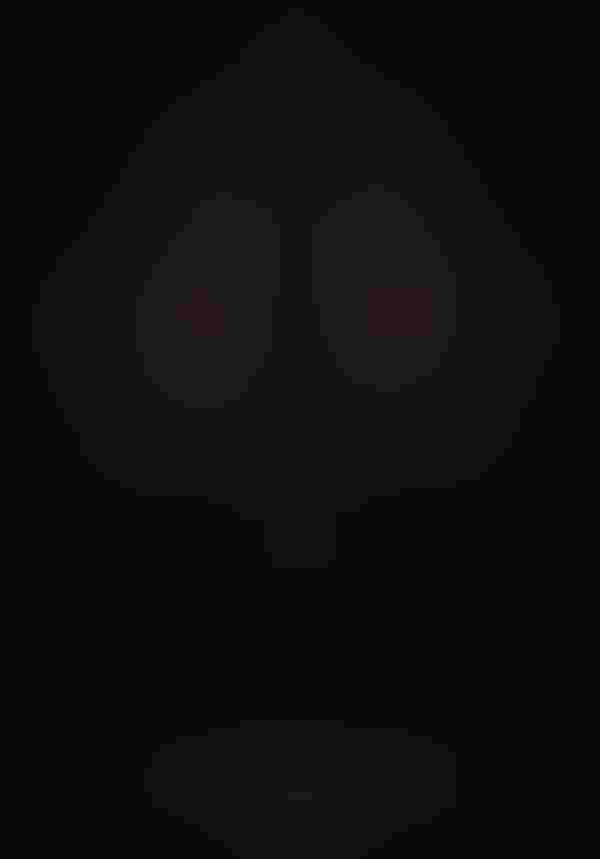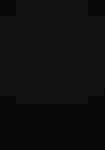 "We couldn't be more pleased with the success of our partnership with EA and in 2009 we will launch even more games based on a broader range of brands," says Goldner.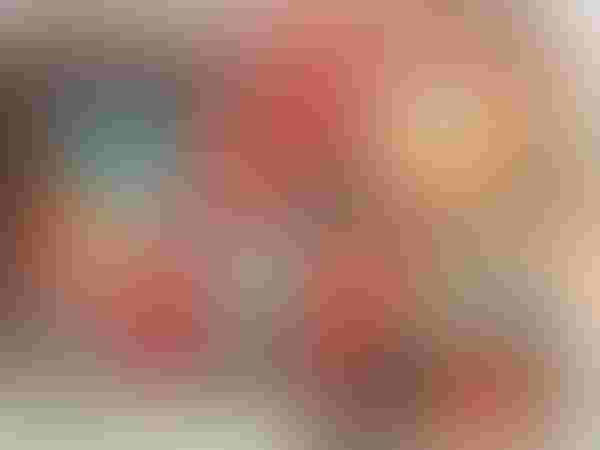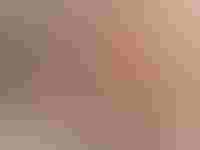 In addition to the gaming and theatrical partnerships, Hasbro has also developed a theme park attraction based on the Transformers brand with Universal Parks & Resorts and Dreamworks that will first debut in 2011 at Universal Studios in Singapore and then in Los Angeles.
Furthermore, to support its push into entertainment, Hasbro has recruited several executives with strong entertainment backgrounds and restructured its business with global leaders responsible for its core brands.
Goldner, who is arguably Hasbro's biggest promoter, also embraces the complexity of Transformer characters such as Optimus Prime, not only in his approach to corporate strategy, but also in the execution of each brand.
And there is no better example of the strategic changes and accomplishments than the unparalleled worldwide focus this year on the 25th anniversary of Transformers and the release of the second movie Revenge of the Fallen—plus the big screen release of G.I. Joe: The Rise of the Cobra, based on the action figure created in 1964.
In 2007, Transformers, which was highest grossing non-sequel, posted $708.3 million at the box office worldwide, and yet ranked No. 5 behind Shrek the Third, Spider-Man 3, Harry Potter and the Order of the Phoenix, and Pirates of the Carribean: At World's End, which was the No. 1 box office movie of the year with $961 million worldwide, according to Box Office Mojo.
If the movie sequel becomes a mega box office bonanza, Transformers' performance at retail worldwide, considering the comprehensive brand, product and promotional initiatives, could be significant.
According to Hasbro, Transformers generated $487 million in sales in 2007 (up from $100 million in 2006). Needham estimates revenue from Transformers in 2008 at $395 million and $585 million in 2009, a 48% increase, representing 14% of total revenue, significantly larger than Star Wars and Spider-Man.
And certainly with numbers like that, Hasbro's retail and licensee partners are benefiting and becoming even more critical components in helping Hasbro to develop new and exciting promotions and products for consumers.
Goldner recalls his original discussion with director Michael Bay prior to the first Transformers movie about making the brand come to life. "Michael wanted fans to second guess and be able to look into any parking lot wondering if any of the cars could be Transformers," Goldner says.
"It's a very simple human story," he adds. And, it's all about "more than meets the eye," a phrase Sam Witwicky (Shia LaBeouf) uses when answering his high school heartthrob when she asks what he's like. The phrase has also become the basis for product development and promotions.
Goldner believes that Transformers, while historically strong in many established global territories, will continue to grow in popularity in emerging markets as well.
"We have been increasing our investments in a number of new markets [in 2008], including opening offices in Brazil, Russia, China and the Czech Republic. Our brands have proven worldwide appeal and as we increase our presence around the globe, we expect to grow our emerging market business significantly over the next few years," Goldner told analysts during a third-quarter earnings conference call in November.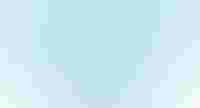 The phenomenon of Transformers, which was first introduced in 1984, is stronger than ever and a key factor in Hasbro's growth as well as a bona fide example of its transformation into a global entertainment and brand licensing powerhouse.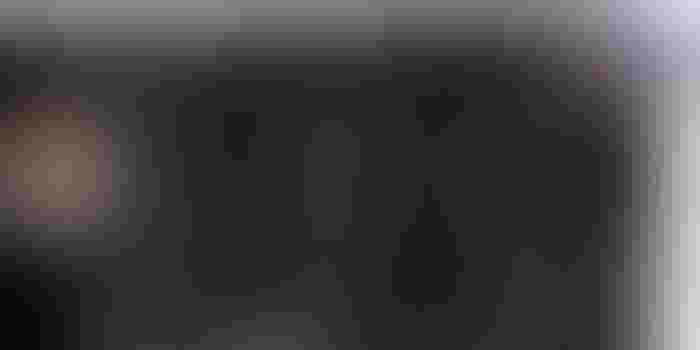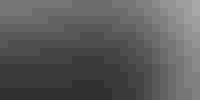 Entertainment & Licensing
Innovation and Quality
Despite the rich history of the Transformers brand since 1984 and the mega success of the first movie in summer 2007, the most significant transition yet for Hasbro in brand licensing from a pure toy- and game-dominated world to a multi-category powerhouse is set to be unveiled this spring in anticipation of an extensive rollout for the movie sequel, Revenge of the Fallen, on June 26.
With a more dramatic styleguide, a more comprehensive global plan with local partners, stronger retail programs and promotions, and over 250 licensees, the Transformers licensing efforts are well positioned to drive sales significantly in 2009.
In fact, financial analyst firm Needham & Company estimates that Transformers merchandise will generate almost $600 million in sales, representing 14% of Hasbro's total revenue. Since 2006, sales of Transformers products will have grown $500 million by year-end.
"The economic benefit in 2009 from the June release of Transformers 2 will be even greater [than 2007], since retailers have more confidence about ordering large quantities and because Hasbro now has its own sales organization in some developing markets where in 2007 it only had distributors," a Needham January report stated.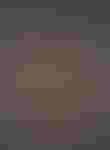 While the first Transformers movie was a box-office hit and Hasbro's licensing efforts skyrocketed, it was still a tough sell to retailers and licensees, but that has changed dramatically in two years.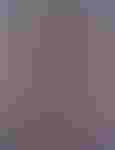 "The biggest difference is that Hasbro was the believer in 2007 and now everybody believes," explains Lisa Licht, general manager, entertainment and licensing. "We entered 2009 with a proven entity that is beloved by everybody, not only as a theatrical enterprise and franchise, but as toy brand, licensed brand, lifestyle brand and retail brand.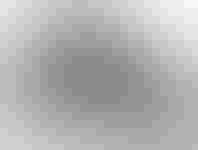 "Putting Transformers on the big screen helped us take a step back and re-evaluate the brand," explains Bryony Bouyer, senior vice president, Hasbro Properties Group, "and to determine how it can be expanded beyond its core value in toys into other categories. And that core value is 'more than meets the eye,' which has become a great innovation platform for licensees."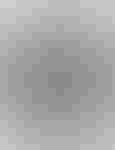 The Transformers slogan, "more than meets the eye," in other words, means products that reflect the creativity and concept of the movie's characters and story lines.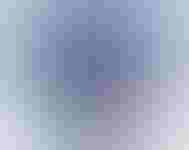 "The toy is about total transformation so in party goods, for example, if you sip through a straw it could be as simple as the liquid you are drinking changing color," explains Bouyer. "Or it could be lenticular design in apparel. Anything that is unexpected so that you can shift the look of your shirt or your hat can transform from a visor into a baseball cap."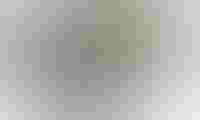 "It's all about how to make the product better and improve the quality. It's not about doing 30 different backpacks, but doing five and making them the coolest backpacks in the market," says Licht.
The licensing strategy, says Bouyer, is based on three core consumer segments: the rabid fan—young adults and original fans; the movie fan—tweens and teens; and the animated fan—younger boys.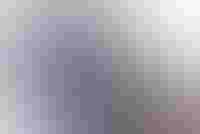 According to Bouyer, products are being developed to target each customer segment and will be released in stages from the timing of the movie debut through the holiday season. She believes this will help retailers better target consumer buying patterns at Halloween and holiday, for example, when higher price points are more acceptable.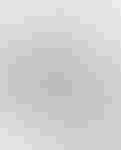 "In 2009, we have a more significant approach, credibility and execution among retailers in all channels and not just mass, which is a definite improvement from 2007, when we had to convince retailers to support Transformers and that it was more than a boy toy."
Looking to 2010 and a non-movie year, Hasbro is hoping that the animated television series on Cartoon Network and DVDs will keep the Transformers brand strong in the marketplace. The plan is to go back to the roots of the brand and leverage the catalog of programming available.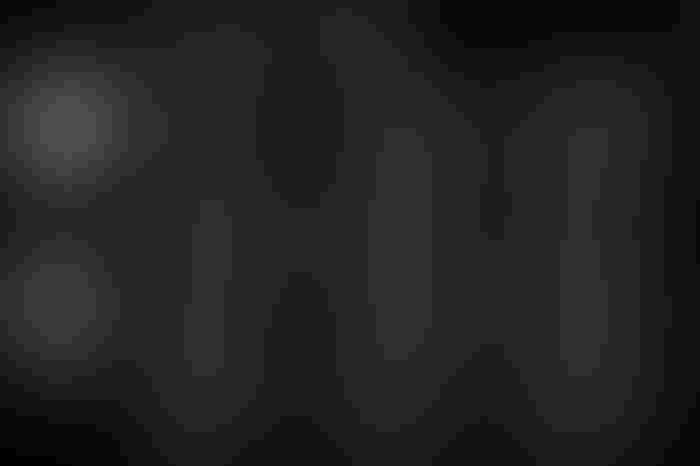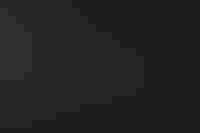 And you can be assured that Hasbro's licensing team is already looking ahead to 2011, when Transformers 3 and Spider-Man 4 are planned.
Global Brand Expansion
Synergy Across Categories
Hasbro's efforts to expand the Transformers brand and further solidify its position as a tent pole franchise are focused on global penetration especially in emerging markets, breadth of products and appeal to broader age groups. This strategy is designed to help drive growth in the current movie year and, more importantly, during the non-movie years.
What is critical to the Transformers brand is the aspect of storytelling and how this is being implemented, particularly in publishing and digital media, but also in the core toy category.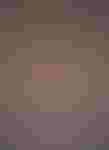 One of the biggest opportunities for the Transformers brand is in digital entertainment products, including video games across multiple platforms, downloadable games and casino gaming products, according to Mark Blecher, general manager, digital media and gaming.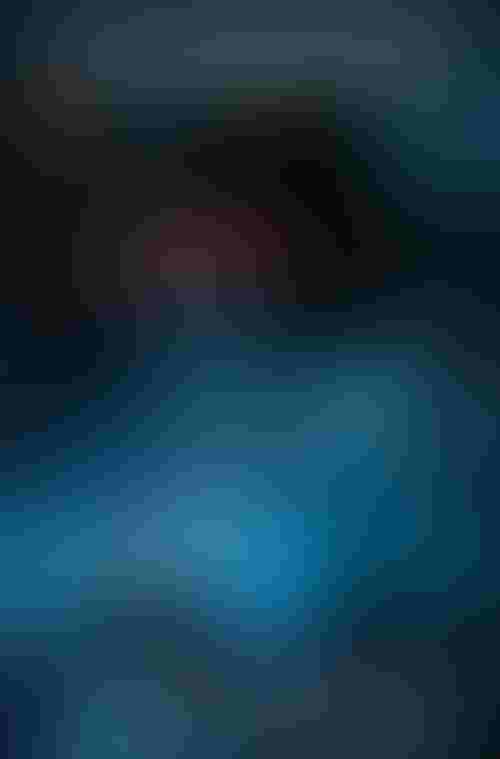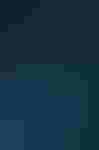 Hasbro's relationship with Activision for the Transformers brand is also indicative of the company's culture and ability to integrate its partners into its day-to-day business and operations. This internal team structure ensures consistency in story lines and character development as well as marketing and promotional programs.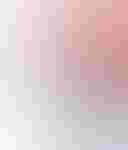 Publishing
While Transformers always had several publishing partners and produced various kids' novels and comic books, the 2007 movie was the relaunching point for the brand's publishing strategy targeting a broader audience.
"We wanted to control the story line and create real intellectual-based property outside of the movie spectrum," says Michael Kelly, director, entertainment and licensing for Tranformers. "There were a lot of aspects of the Transformers story that don't contradict, but don't necessarily flow either.
"We needed to re-establish the story line," adds Kelly. "This is how it began, this is how these characters are developed and these are the stories we're going to tell regarding those characters."
The Transformers' publishing group, working with HarperCollins, IDW and others, produces about 50 products annually including 24 to 36 comic books, about four children's books every six months, and two to four adult novels.
Another key aspect to future growth is the synergy between traditional publishing and entertainment. Says Kelly: "We are working toward the point where some of the content we're developing would be developed into opportunities in entertainment."
Toys
One of the most important aspects in the toy category, according to Greg Lombardo, senior director of marketing for Transformers, is targeting products to different age groups beyond the traditional 8-year-old boy, for example, to teen girls and adult collectors, introducing new characters and using new technology to improve product design and quality.
One of the new product launches to tie-in with the 25-year celebration of Transformers, is the anniversary collection that includes a re-issue of the original Optimus Prime toy from 1984, the DVD of the original three episodes that launched the series, and the original comic book.
Blockbuster Promotions
While many details of Transformers 2 are yet to be revealed, one thing is certain—every facet of the sequel will be bigger and better, including the promotional partnerships, according to LeeAnne Stables, senior vice president, worldwide marketing partnerships, Paramount Pictures.
The "unofficial" promotional kick-off to the sequel was Super Bowl Sunday, when the movie teaser ad debuted. And slowly but surely, the plot, the products and all the promotional partners will be announced.
Stables recalls how different it was for the first movie in 2007. "We had to convince partners that Transformers was, in fact, more than just a toy or kid or animated movie," she says. "The first trailer presented a very serious, very dark alien invasion movie. We created a lot of positive spin by positioning it as a big, bad summer blockbuster adventure film."
Stables says the sequel is being positioned the same way although it's a much easier pitch to potential partners.
The story line, which features Sam Witwicky (Shia LaBeouf) going away to college, delves more into the history of Transformers. The sequel, which was partly filmed at the Egyptian Pyramids, also introduces several new characters and robots including Sam's new roommate, a jealous girlfriend and teacher at college; a Corvette that turns into Sideswipe; and the Twins, bickering, funny bots that change into Chevy Beat and Chevy Trax concept cars. According to Stables, the sequel has a much greater international appeal than the first movie.
It's likely that most of the major promotional partners from the first movie will be on board for the sequel including General Motors, Burger King and Pepsi.
The movie obviously offers many natural tie-ins for promotional partners, especially General Motors. In addition to the popular Bumblebee character featuring the Camaro, several other GM brands will be featured including the new Chevrolet Volt, according to Stables.
In addition, Stables says that director Michael Bay will again direct several of the promotional partners' ads as he did for GM in 2007.
International
Transformers has made its mark as forcefully in the international markets as it has done in the U.S. Launched simultaneously across the world, Transformers has built a steady international business over the past 25 years with the focus, until the 2007 debut movie, on Transformers Universe.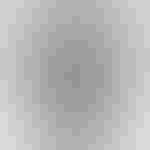 Hasbro works hard to obtain the uniformity of its licensing programs across the globe in terms of launch timescales and product specs. Across Europe, Asia Pacific and South America the story told to consumers through the licensing program is absolutely consistent.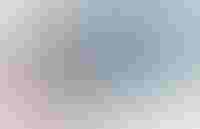 Isabelle Gilmour, vice president, Europe, entertainment and licensing, says, for example, that exactly the same toys are sold globally. "The Transformers styleguide is international and we pride ourselves on the global look of licensed products. The aim is to achieve a global brand."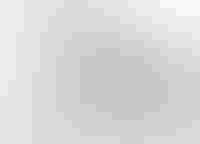 The past two years have seen "a phenomenal lift for the property" in her territories, Gilmour says, as the movie was followed in 2008 by the television animation, and she expects a further boost from this summer's Revenge of the Fallen release. Indeed, Gilmour expects this year's licensing program to get better penetration than the 2007 slate.
The Transformers movie in 2007 was backed by a substantial licensing program in the U.K. However, some other European countries were slower to see the potential of the boost that the movie would give to the franchise. Now there is an established program across Transformers Universe, Transformers movie and Transformers animation, offered by some 70 partners across Europe—and interest in making deals for this year's movie has taken off. Poland and other Eastern European countries are already on board with the property and discussions are taking place with partners in Russia.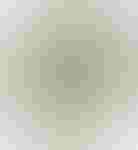 "This year, France, Italy and Spain are being developed for licensing for the new movie with partners in publishing, apparel, accessories and back to school," Gilmour says. "They have seen how successful the program has been in the U.K. and have bought the licenses on the back of that success—and U.K. licenses are still out there and selling."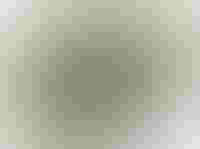 Gilmour says that so popular was the movie licensing program from 2007, that sales created "a significant revenue which carried forward into fourth quarter 2008, and sat on shelves alongside the animation product in the U.K."
Likewise on the other side of the world, where Gail Mitchell is vice president, Asia Pacific, entertainment and licensing, the 2007 film gave a boost to the brand that went forward into 2008. She handles 10 territories.
"In 2008, Transformers toys in Australia and New Zealand had a 24 percent to 25 percent market share in boys' toys and maintained a really high level of awareness," Mitchell says. "In terms of off-shelf toys for boys in New Zealand and Australia, Transformers has always been in the top five in boys' toys. It's been a really strong brand."
At launch in 1986, Transformers toys in Australia and New Zealand out-performed all markets outside of the United States. After the success of toys the next step was to ask how far would Transformers translate to other merchandise, Mitchell says.
"We had a solid licensing program covering all the key categories in Australia and New Zealand," Mitchell says. "We signed some deals for Asia, but at that point none of our Hasbro brands had translated particularly well in Asia. But the Transformers movie became an absolute phenomenon across the whole Asian territory. The box office in Korea was $52 million and $37 million in China making it the No. 1 movie for the year in 2007. In Asia we suddenly had a brand that translated, and translated well."
With a successful first movie under its belt, Hasbro was able to quickly build momentum for the sequel, Mitchell says. "The big difference for us going into the 2009 movie is that to date we signed, sealed and delivered 18 licensees for the Australia and New Zealand market. We will cap it at 24 licensees. We are signing deals with companies that are leaders in the market, rather than companies that have just a few SKUs. We signed licenses with companies that 'own' the arts and crafts categories or 'own' the back-to-school category or 'own' publishing. We are more focused and have gone deeper rather than broader."
For the Asian markets, deals are being signed territory by territory to ensure that they are culturally appropriate, with 34 signed to date in China, Indonesia, Thailand, Taiwan, Korea, Hong Kong and Singapore.
In South America, the story of consistent quality product is again recognizable. Esteban Romiti, senior director of marketing, licensing and entertainment, Hasbro Latin America, says: "We were looking for class A players in the marketplace. We weren't interested in the number of licenses or minimum guarantees, but excellence in product, delivered with expertise in each category."
Hasbro started licensing Transformers in 2005 in Mexico, Brazil, Argentina, Chile and Columbia working with licensees and directly with retailers, including Walmart where Transformers had a corner.
"The first Transformers movie helped us gain trust with licensees and retailers. Now they know they can build a business around the brand for years to come," Romiti says.
The first movie has opened up new markets for Transformers product with young adults—kidults—who saw the first Transformers series when they were children in the 1980s. Gilmour, for example, signed a deal with fashion brand French Connection, which took its Transformers T-shirts to its international stores. So successful was the license for the retailer that it extended the deal to its kids' collection. While in Asia Pacific, premium-level transforming adult watches are already on the slate for Revenge of the Fallen.
For the 2009 movie, Hasbro is also looking at direct-to-retail deals and retail exclusive deals so that it can segment horizontally through the market with a focus on innovative product—and the property truly lends itself to product innovation. In Europe, the retailers are yet to be named, but Asia Pacific is working with Kmart in Australia and New Zealand on apparel. In China, in particular, Mitchell is working with premium fashion retailer Metersvonwe on an exclusive apparel deal.
Product-wise, the first movie saw transforming pencil cases, lenticular printed and light-up T-shirts and remote control watches in the U.K.
Mitchell says: "Some of the product development coming out of Asia is really amazing. For the first movie we worked with a company in China on a 7-foot tall resin Optimus Prime that retailed for €2,500 ($3,200). The market for that type of limited-edition product is really high, so we will use it again for the second movie."
Romiti concurs that the wow factor is essential on product with Latin American licensees looking at developments such as transforming notebooks and children's sandals that leave an Optimus Prime footprint.
Mitchell says: "We are challenging licensees this time around. They were impressive last time, but now we have color changers as one of the principles and are playing around with reversibles. The licensees are really trying to get their heads around translating the 'more than meets the eye' to product."
Gilmour adds that: "The brand provides the platform for innovation, so product has to have a point of different whether its stationery or apparel or back to school, or a children's product or an adult's product."
A new factor for Revenge of the Fallen is that the new licensing program will be more girl friendly, Gilmour says. "Girls liked the first movie but there was not a lot for them in the licensing program. We're working on changing that this time around."
And as Mitchell says: "None of my retail partners, none of my promotional partners see this as a short-term franchise. They are in it for the long haul and are already talking about who we will have on board for movie three."
Licensees
True Brand Partners
Hasbro's licensees worldwide have embraced the collaboration and creativity that its executives have adopted as part of the corporate culture and 3R brand strategy—Reinvent. Reignite. Re-imagine.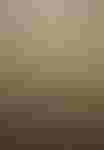 Following are three examples of Hasbro's licensee partnerships.
IDW
IDW began its relationship with Transformers in late 2005 with comic books based on the toy line.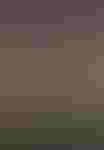 In 2007, IDW rolled out two series of comic books—a movie prequel series that set up the history of the characters and incorporated new storylines and a series of comics adapted from the movie.
In preparation for the sequel, Transformers: Revenge of the Fallen, debuting in summer 2009, IDW has two comic book prequels that launched in January intended to bridge the gap between the first and second movies. One is a four-issue monthly movie prequel and the other a four-issue weekly movie adaptation.
"The more casual fans of Transformers are into the movie product and the fans who are really invested in Transformers grew up with the toys and are reading the comics and are as hard-core fans as you can imagine. The Transformers brand spans all generations," says Ted Adams, president, IDW.
"Transformers is the crown jewel for us. We have the best talent working on it and it is unbelievably important to us. We take seriously our responsibility to the huge dedicated fan base and work to make it the best it can be," says Adams.
HarperCollins
It was the success of an adorable pony with a pink tail that helped pave the way for the imposing Transformer Optimus Prime at HarperCollins in July 2007.
"We were very aware of the popularity of the Transformers toys and we knew because of our experience with My Little Pony how core brands are really important to Hasbro," says Emily Brenner, vice president and publishing director of HarperFestival at Harpercollins Children's Books. "We knew if they were going to go the same way with Transformers what a big success that would be for us."
Brenner credits Hasbro with keeping their product mix fresh and top of mind with retailers.
"Sometimes toys and other merchandise comes out for movies and then it disappears—that doesn't help to continue to sell the books. Creating an ongoing property with ongoing licensing is what Hasbro does really well and what keeps our sales ongoing."
HarperCollins had a comprehensive product offering for the first movie and animated TV series, something it will also do for the sequel. Products include a novelization, a movie storybook, chapter book, color and activity titles, 8 x 8 storybooks and books for beginner readers.
HarperCollins is playing off the movie's theme for a unique product launch for the second movie.
"We have our standard program and we have added this new gatefold book called 'Spot the Bots.' It's more interactive and has this whole element of transformation," says Brenner.
New product lines for the sequel will be in stores six weeks before the movie releases on June 26.
American Greetings
"There are many similarities between American Greetings and Hasbro related to philosophy, strategy, style," says Mike Brown, vice president of licensing, American Greetings. "That's why the partnership has lasted so long and been so successful.
"Hasbro established the equity of the product with the relaunch of the brand and the movie in 2007. People that were 8 to 10 years old 25 years ago who remember the brand as special to them, now have the opportunity to share with their kids," says Brown.
Brown explains that kids have to know the property through entertainment and publishing. "They play with toys and wear the clothes, then they can tell their parents they want to have a Transformers birthday party."
American Greetings will have over 100 SKUs for Transformers 2, Brown says. The newest and most innovative product, which reflects the overall trend in the greeting card category, is the sound card. Transformers robot voices and sounds will be featured to deliver messages.
Subscribe and receive the latest news from the industry Article
Join 62,000+ members. Yes, it's completely free.
You May Also Like
---