Making More Magic
Making More Magic
When a company like Disney Consumer Products has the momentum that's resulted in its retail sales of licensed merchandise doubling since 2001 and projects its retail sales to double again in the next five years, there'

When a company like Disney Consumer Products has the momentum that's resulted in its retail sales of licensed merchandise doubling since 2001 and projects its retail sales to double again in the next five years, there's little a new executive vice president of global licensing can do except jump on board and be part of the magic.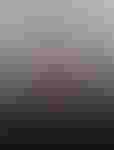 And that's exactly what Jessica Dunne has been doing since she was promoted last month to the newly created position for DCP reporting directly to chairman Andy Mooney.
The new post for the world's No. 1 licensor doesn't call for a turnaround plan or radical change, but a leader that can fine tune execution, reinforce the quality aspect of the Disney brand, strengthen its relationships with retailers and licensees and focus on key areas of opportunity worldwide.
The fact is that DCP remains a bona fide growth company in brand licensing. And while her boss has set the bar extremely high—and has achieved many accomplishments over his near 10-year tenure—Dunne isn't intimidated or awed by Mooney's mantra or the lofty goals he recently announced. The seasoned and realistic executive is simply going to get it done her way and do a lot of the things that she's been doing for the past five years that are required in order to get DCP to the next level and accomplish Mooney's goals, which she has now taken ownership of, as well.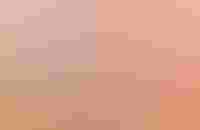 "DCP hasn't really changed its strategy in five or so years, and I don't see any reason to do anything fundamentally different except to focus on execution, raise the quality and communicate that there really is a difference," says Dunne, who joined DCP in November 2002 as senior vice president, global toys. Most recently, she served as executive vice president, global toys and electronics.
The financial goal that Mooney has set calls for DCP to double its business in the next five years from $27 billion in 2007 to more than $50 billion by 2012. DCP reported that retail sales of licensed merchandise are on track to exceed $30 million in fiscal 2008, a 12 percent increase over the prior year.
"It's the Disney difference that accounts for this unprecedented growth fueled by unmatched content and rich franchises nurtured across the Walt Disney Company," says Mooney. "We have diversified our portfolio of brands with 'High School Musical,' evergreens like Disney Princess and expanding franchises in Disney-Pixar's 'Cars 'and Disney Fairies. Simply put, there is no better time to be aligned with Disney."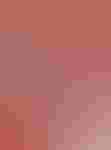 So while Mooney spends a little more of his time spearheading the redevelopment of the Disney retail stores along with its newly named president Jim Fielding, Dunne is charged with overseeing the global licensing business.
Obviously, Mooney believes in Dunne as she received this accolade when the official announcement was made: "Since joining DCP in 2002, Dunne has transformed Disney Toys into a true toy company by emphasizing product quality and innovation, leveraging a greatly diversified property portfolio and integrating the insights and skills of the consumer electronics team. In the process she has more than doubled our toys business," he says, describing DCP's organizational changes as the most significant evolution since 2000.
"I need to be the Disney brand champion and grow market share," says Dunne. "DCP is still a growth engine for many partners, but we need to change the mindset of the retailers that view us solely as licensed opportunities versus a consumer products opportunities."
Dunne certainly has an unbelievable slate of rich content and franchises to work with through 2012 and beyond and believes it is the key to growth. It includes:
Tweens. This area, which didn't even exist several years ago, has skyrocketed into almost a $3 billion business. The recent theatrical release of "High School Musical 3" and the debut of "Camp Rock" will be followed by "HSM 4," which is already in production, and other sequels.

Disney Princess and Fairies. "The Princess and the Frog" is scheduled for holiday 2009, "Rapunzel" in 2010 and "The Bear and the Bow" in 2011. Disney Fairies is planning four DVD releases annually beginning with "Tinker Bell" this fall.

Theatrical. "Toy Story 3" is scheduled for June 2010, and "Cars 2" is scheduled for summer 2012.

Pre-School. The focus will continue to be on "Little Eintseins," "Mickey Mouse Clubhouse," "Handy Manny" and "My Friends Tiger and Pooh."
In addition, Dunne is committed to focusing on other category growth opportunities including food, infants and gifting.
"The goal is to reinvent the food business with a healthy perspective and target," Dunne says.
She said infants is another area in which DCP is not looking at the business in a traditional way but doing extensive research with moms to determine the right products and merchandise. In addition, she believes gifting offers growth, as well, but because gifting products don't fit into one specific genre or category, DCP "will need to assign it to one specific person to develop it and do something different."
Dunne believes another area of strength and opportunity is DCP's key account strategy. "We have evaluated consolidation and feel we are in a good position with the major retailers," she says. "The closer we work with and understand these accounts, the better we can tailor DCP's programs specifically for them or in some cases carving out programs exclusively for them.
"We are pushing the responsibility to the specific country or regional level so our teams are connecting at the highest levels with retailers and we are not just dictating from a corporate mindset but are letting the markets tell us what they need," Dunne explains.
While several emerging markets in Eastern Europe, Russia, China and India are posting double-digit growth percentages, North America still represents the most significant growth in dollars. She said DCP is approaching each market differently based on different products and needs.
Dunne said one of the biggest challenges for DCP globally is recruiting personnel to execute its aggressive growth plans. DCP will expand by about 1,000 people over the next five years.
"We have proven to our partners that we are creating great content and that we are very serious about improving the quality of our products and distinguishing DCP," Dunne explains. "The challenge is that our partners will do the same. We need our partners to also invest in product development, marketing and infrastructure."
Dunne realizes what a tremendous opportunity she has to lead global licensing and help the DCP team and Mooney to achieve the goals he set forth last month. This unpretentious executive with the bright, friendly smile is thrilled to be a part of the Disney magic, serious about contributing to the future and having some fun along the way.
Subscribe and receive the latest news from the industry Article
Join 62,000+ members. Yes, it's completely free.
You May Also Like
---