MAGIC Market Week Preview: Playing with Fashion
MAGIC Market Week Preview: Playing with Fashion
MAGIC MarketWeek kicks off this month and with it comes a host of playful fashion brands in all senses of the word, from childrenswear to iconic rock.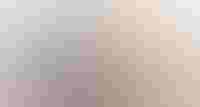 MAGIC MarketWeek kicks off this month and with it comes a host of playful fashion brands in all senses of the word, from childrenswear to iconic rock.
February means fashion as the bi-annual MAGIC Market Week takes over Las Vegas, Nev., Feb. 17-19.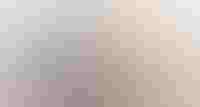 As the world's largest fashion marketplace, the show is comprised of numerous distinct showcases–WWDMAGIC, Playground, Project, The Tents, ENKVegas, Men's, PoolTradeShow, FNPlatform, WSA@MAGIC and Sourcing–that offer the latest in apparel, footwear, accessories and manufacturing.
Several trends are emerging as the fashion destination gets underway, with spotlights on children's apparel and accessories and entertainment-based licenses taking center stage at the three-day event.
Playground Focuses on Childrenswear
This year's marketplace will bring the total of MAGIC shows in its roster up to 10 and offer a new perspective on children's fashion with the launch of Playground, a dedicated trade show intended to exclusively service the better contemporary kids' fashion brands.
The juried show will be adjacent to WWDMAGIC and run concurrently.
Playground is launching in response to demand from brand owners and retail buyers, says Kelly Helfman, sales director, WWDMAGIC and Playground.
"Playground came about for two reasons–first, we have several kids' brands that sit within their corporate parent booths and it makes it hard for childrenswear buyers to seek out new brands if they spend their time traveling between our multiple shows. Secondly, the better, more contemporary brands do not have a home to show in Las Vegas. So we listened."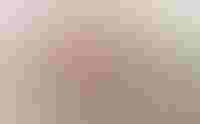 The new kids' show will be a one-stop destination for buyers to shop the higher-end contemporary children's fashion and accessory brands, positioning these labels in a more upscale manner.
"Our focus is to get the right brands to the right stores," says Helfman.
With a home in Las Vegas now, the show's retail emphasis will be regional, with the West Coast, Midwest and neighboring countries all within its purview.
"We are proud to show Puma Kids Apparel at MAGIC's Playground," says Isaac Ash, chief executive officer, United Legwear and Apparel. "Presenting our top-quality, fashion-forward collections alongside the best, most meaningful brands in the childrenswear community elevates the shopping experience for buyers. We're confident that Playground will attract the right retailers to see the fantastic line of performance/athleisure apparel we've created for Puma kids."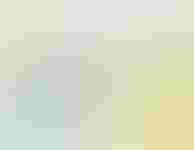 At Playground's launch, more than 80 kids' apparel and accessory brands will be showcased, with another 200 footwear brands on displayat the FNPlatform show and an additional 50 brands at Project and PoolTradeShow, making the MAGIC marketplace truly the largest childrenswear trade show destination on this side of the country.
Among the brands on the show floor are recognizable licensed apparel companies such as Ella Moss, Splendid, Diesel, Puma Kids, Marciano by Guess and many more.
"It's great that Playground is focused on the contemporary kids' market–this is just what we have been looking for," says Lackey Bevis, director of sales, SEM Kids Design, apparel licensee for the Splendid and Ella Moss brands. "We will be showing our Splendid and Ella Moss brands with other brands that are our peers and have a similar customer base. As a group, we can attract like customers, which is really beneficial for all of us. Las Vegas has become such a draw for buyers with so many trade shows running concurrently."
Music Rocks MAGIC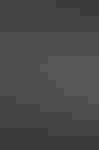 For licensed apparel, fashion need look no further than tried and true entertainment brands for a wealth of content and inspiration.
Arguably one of the deepest content wells to draw from is music, as the genre and fashion have long gone hand-in-hand.
Global branding and merchandising company Epic Rights continues to remain a leader in the music merchandise space as it works with a full roster of top musicians and brands.
This year, Epic Rights is expanding its apparel offerings beyond basic t-shirts to now include more fashion-forward lines from rock n' roll legends such as KISS, John Lennon and the musical institution, CBGB.
"KISS is a very important and significant brand for us this year," says Lisa Streff, senior vice president, licensing, Epic Rights. "Last year was amazing with the addition of several key licensees, and this year is all about making sure the designs and fresh new products get to retail."
To support KISS, Epic Rights has commissioned a brand-new style guide that utilizes updated photography that will expand the brand's categories with trend-driven design elements. Among the trends that Epic Rights predicts will be big in 2015 are white on black; heritage or Americana looks; camouflage; the utilization of textures, dyes and washes; sublimation; as well as the use of word play and lyrics on apparel items.
Also an emphasis for Epic Rights is the licensing program for the late John Lennon.
With three programs under the Lennon banner–John Lennon Imagine, I'm a Dreamer and Real Love–Epic Rights will bring to MAGIC a diverse range of merchandise.
Based on the likeness and photos of Lennon, the Imagine program will provide its licensees with new assets that partners have never been able to incorporate into products before. Categories for the Imagine brand include t-shirts, fashion tops, activewear and accessories.
Epic Rights is also looking to expand this particular range to include a full fashion program that builds on Lennon's "cool vibe," his style and relevancy from the 1960s and '70s. The line will encompass everything from casualwear to men's suiting, with apparel set to roll out as early as spring.
Two additional Lennon art-based programs are in the works as well, I'm a Dreamer, an adult-centric program, and Real love, which is based on the whimsical drawings done by Lennon for his son, Sean. Both are derived from Lennon's Bag One Arts program.
The I'm a Dreamer program encompasses Lennon's artwork from 1964-1980 and includes such iconic imagery as his self portrait drawing. At MAGIC, Epic Rights will look to secure apparel and accessory partners for the brand.
Real Love is more child-focused, with the emphasis on children's products. Epic Rights will look to secure partners for the range across multiple categories including apparel, accessories, bedding, toys and more.
According to Streff, CBGB, the New York music venue widely known to be the launching pad of some of the world's most groundbreaking music, will receive two licensed product programs that will be shopped at MAGIC. One will be derived from the musical landmark's logo, and the other is a complete fashion-driven program that will look to the junior's and young men's market. Both will span several different eras of music, much as the club itself did, from classic punk to post punk, new wave, glam rock and more.
"We really want to bring a sense of originality when we create this program," says Streff.
The CBGB apparel program is targeted to hit retail in 2016.
For all of its brands, Epic Rights is careful to choose partners that have wide reach and are of high quality.
"We have partners servicing every account, across all levels of retail," says Streff. "The strategy that we have built is to pick partners that can serve everyone from Bloomingdale's to Nordstrom, Urban Outfitters, Forever 21, Hot Topic or even independent retailers."
Subscribe and receive the latest news from the industry Article
Join 62,000+ members. Yes, it's completely free.
You May Also Like
---