Cartoons' Character
Cartoons' Character
]> Dealing exclusively in commercial images and licensed products, The Cartoon Art Museum in San Francisco offers exhibits that catalyze interest and educate audiences.

]>Dealing exclusively in commercial images and licensed products, The Cartoon Art Museum in San Francisco offers exhibits that catalyze interest and educate audiences.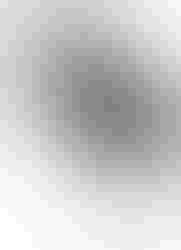 Like a well-loved melody, appreciation for cartoon characters draws the world together. Adults and children in almost every country recognize and enjoy favorites such as Mickey Mouse, Homer Simpson, and even Beavis and Butt Head. In America, it is almost impossible to find a single person whose childhood has not been touched by cartoon imagery. From the terrifying evil potion "transformation scene" in Snow White to the adrenaline-pumping Teenage Mutant Ninja Turtles combat, these are icons we love to remember, review, and (historically) acquire. Licensees reported more than $2 billion worth of Marvel character licensed consumer products purchased at retail in 2002, according to Marvel Enterprises, Inc. United Media, agent for Peanuts and other comic strip/cartoon-based licenses, reported $2 billion in licensed retail sales for 2002 (License!, April 2003). Worldwide character retail sales hit $38.5 billion in 2001, according to License! research.But does the affection they engender and the revenues they catalyze make cartoon images art? According to the trustees and staff of The Cartoon Museum in San Francisco, whose mission is "to collect, preserve, exhibit, and study original cartoons," the answer is a resounding "yes." "We deal exclusively in commercial images and licensed products and believe we shed new light on a permanent part of our popular culture and our cultural heritage," says Collections Manager Anel Rodriguez. "The entire world may know Batman, but a visit to our galleries could easily be the first time someone is confronted with the Dark Knight as an actual series of works on paper. And the quality of this experience creates a completely different awareness. We don't spin off merchandise from our exhibits like, for example, pencils or cups. Our shows are pure in that we put the drawings up and want people to appreciate them as that."Rodriguez's exhibition committee meets every two to three weeks to discuss potential enlightening, historical, or controversial subjects. According to Rodriguez, "The Hate Comic Strip Controversy Show" was planned around strips such as Doonesbury, Liberty Meadows, Bloom County, and Boondocks, all famous for sparking debate and even outrage. The original art was hung next to hate mail, support mail, or simply interesting letters to the editor on the subject of the strip and how the writer might have handled a particularly incendiary topic. The exhibit was designed to underline the fact that many newsworthy, real-life issues are illustrated in the comics. It also was organized to examine the special way comics can frame and define those subjects. Another show, "She Draws Comics: Women Cartoonists," focused on how women cartoonists have evolved from artists often forced to write under the cover of a nom de plume on "Love" (the only subject females were meant to be aware of) to much edgier, even underground, strips. Images chosen are from: 6 Chicks, For Better or for Worse, and Cathy among others. Currently, "The Great Comic Cats," inspired by a book of the same name written by museum founder Malcolm Whyte and published by Pomegranate Communications (a second edition was released in 2001), highlights Mooch from Mutts and Bucky from Get Fuzzy. It also displays Garfield, Krazy Cat, Poosy Gato, Mr. Jack, Felix, Fritz the Cat, Fat Freddy's Cat, Mom Cat, Bill The Cat, Hobbes, Orwell T. Catt, and a select assortment of Edward Gorey's inimitably elegant and sophisticated felines."Our revenues and our permanent collection are all almost entirely from donations and our pure not-for-profit status gives us a unique relationship to the licensing world," Rodriguez explains. "An exhibit of cartoons certainly catalyzes interest on a personal level. It also can do much more. We educate our audience about many sides of the topic: the history, range, and artfulness of the cartoon and animated cell. We feel it works well for the artists to have their work displayed in our venue. For less-known creators, it can mean the great break that leads to syndication. For the well-marketed, we provide cachet. We may be one of the few museums in the world whose collection of objects is exclusively licensed merchandise. Our toys range from Peanuts objects made for Snoopy Towns in Japan to Swamp Thing merchandise from the 1950s. We treat our toys as collectibles and show them as design."Our archives are also a home for inspiration," Rodriguez continues. "The permanent collection features more than 5,000 pieces of original art dating back to the 18th century but concentrating on 20th century work. It includes a rare watercolor of Krazy Kat by George Herriman, a complete Spirit story by Will Elsner, and an original drawing by underground artist Robert Crumb." Scott Adams, Jim Borgman, Milton Caniff, Al Capp, Roy Crane, Jules Feiffer, Cathy Guisewite, William Hogarth, Lynn Johnston, Chuck Jones, Walt Kelly, Mike Luckovich, Patrick McDonnell, Pat Oliphant, Charles Schulz, Gary Trudeau, Mort Walker, and Bill Watterson are some of the other artists included. Animation studios represented are Disney, Filmation, Hanna-Barbara, MGM, Terrytoons, and Warner Bros. "Our 3,000-volume research library reflects the range and tradition of the art form and is open to the public by appointment," Rodriguez adds. "We offer cartooning classes and workshops. We sponsor a Creators Group to bring together cartoonists for presentations, discussions, and peer review. And during the first week of May, we celebrate Cartoon Art Appreciation Week. We started the event in 1986 and the mayor of San Francisco endorses it. May 5 is National Cartoonist's Day."
Subscribe and receive the latest news from the industry Article
Join 62,000+ members. Yes, it's completely free.
You May Also Like
---