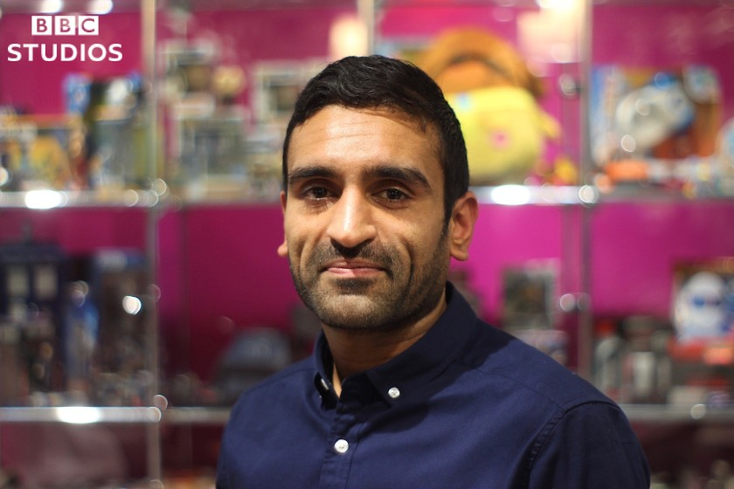 Crafting more than 2,500 hours of creative programming each year, BBC Studios is responsible for a diverse portfolio of intellectual properties, institutional British programming and globally distributed, multigenerational content.
Responsible for the licensing programs attached to each property, Rikesh Desai explains how passion and partnership are key to connecting fans with both intellectual properties and innovative products.
License Global
: What do you look for in a licensing partner?
Desai: We look for partners that have a really strong track record of delivering quality products, and a reputation for being best-in-class within their category. Once we meet them, it's also important to understand their passion for the brand that they're interested in from our portfolio. The final thing we look for in a partner is those who aren't afraid to challenge us. I find it frustrating when a licensee comes on board and promotes a standardized format. I want people to say to me, 'The next product we bring out, we're bringing innovation to it.' We like people who challenge the traditional licensing space.
How
do you identify those potential partners?
The great thing about this industry is that regardless of people being competitors, it's a very connected and supportive environment. It's like a micro-community, and people like to share what works, what doesn't and discuss best-practice, so through that, you learn about those partners who are really good at their craft.
How do trade shows work into your strategy?
Trade shows are a core part of our strategy. Looking at it from a licensee or retailers' perspective, they come to these shows and see these mammoth stands and all these brands popping up. It's a sensory overload to walk through Brand Licensing Europe (BLE). What they're looking for is the next big property that can help them grow their business and reach new audiences, and these trade shows provide an absolutely perfect platform for that.
So, when it comes to us as IP owners, it's on us to make sure we're really clear what our property stands for, what the brand narrative is, what the vision is and, ultimately, how we can help grow their businesses. We need to understand what gaps are in their portfolio, where they're looking for growth and whether our IP and brand help them achieve that goal. So, I make sure our team goes into these shows with more vigor, instead of just pitching our flag and waiting for people to approach us.
How do you manage such a varied portfolio?
We're fortunate to have a portfolio that's really diverse. Ranging from preschool hits like 'Hey Duggee' and the newly launched 'Bluey,' established brands like 'Doctor Who' and 'BBC Earth,' and those that are returning to screens like 'Top Gear.' Then you've got brands that have been around for years like 'Only Fools and Horses,' which continues to maintain a strong fan base.
So, we have that range and variety. The challenge, as you say, is managing that portfolio. Each of our brands is at different stages in its life cycle, which allows us to drive focus on specific brands at different points. Our ambition in doing that is to create more sustainable franchise brands that allow us to deliver longevity in a partnership.
What are some key examples of licensing done right from within the BBC portfolio?
We've really nailed the way we're dealing with preschool properties. Preschool is super competitive right now, and that competition is no longer just coming from movies or TV IP, but from toys and collectibles, too. It's a very saturated space with many new brands either appearing very similar or having the same target demographic. I think what we do well, when it comes to building franchises, is that we really think about the consumer and finding something different to offer them.
To hear more from licensing thought leaders such as Desai,
, and visit the BBC Studios team at booth C220.
Read more about:
Subscribe and receive the latest news from the industry.
Join 62,000+ members. Yes, it's completely free.
You May Also Like
Loading..