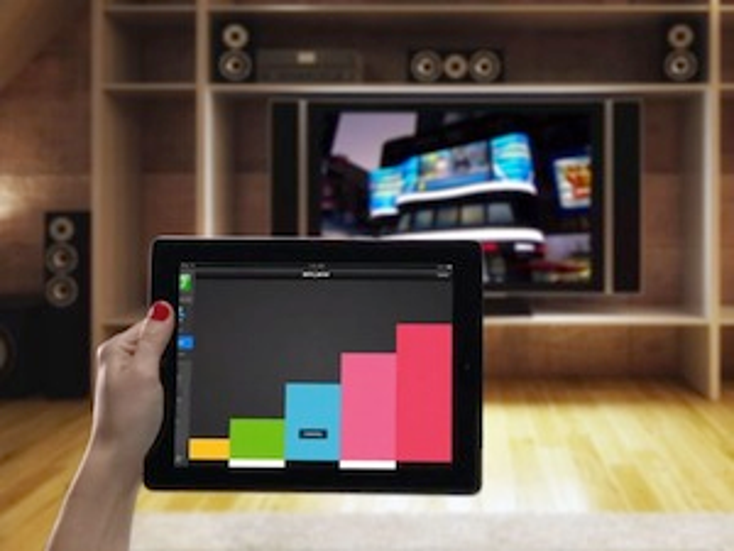 A new study released by research consultancy Latitude found that new technological advances such as second-screen innovations are changing the kind of storytelling audiences demand.
"Technology is creating new opportunities to engage with narratives, but it's not just about accessing more content in more places. It's about the opportunity to bring stories out of the screen and into our lives," says Neela Sakaria, executive vice president, Latitude. "We found audiences are more ready than ever to embrace new tech-driven possibilities for stories to impact us more deeply: allowing us to see new points of view, inspiring us to live better, and even changing the ways we think about brands."
Key findings from the study include:
41 percent use a second screen at least daily while watching TV, which includes 50 percent of 18- to 34-year-olds and 35 percent of 35 to 59-year-olds.

67 percent say that using a second screen to interact with TV content would increase their overall TV viewing; this includes 63 percent of 35 to 59-year-olds.

The most popular second-screen interactions for TV shows tend to be goal-oriented, such as earning rewards (80 percent interested), voting to decide a show's outcome (79 percent) or making a purchase (76 percent).

As characters become more "real," it's natural that they should live full, 24/7 lives even when people aren't actively tuning in. When significant events happen, fans might receive text messages from characters or push alerts from "official" news sources. In fact, 91 percent say narratives with a "real-time" story world would motivate them to tune in more often to ensure they weren't missing anything.

78 percent of those surveyed want to "friend" a character digitally, with the ability to sway the character's decisions–just as with a real friend.

Brands have an opportunity to reach consumers through more seamless integrations with content they're already hooked on; 73 percent are interested in discovering real-world products or services at relevant points in a story.

94 percent feel companies should treat the "real world" (e.g., places, people or objects) as another platform that can interact with content they view on other devices. This stands out as a particularly compelling opportunity for retailers with physical locations.
Subscribe and receive the latest news from the industry.
Join 62,000+ members. Yes, it's completely free.
You May Also Like
Loading..