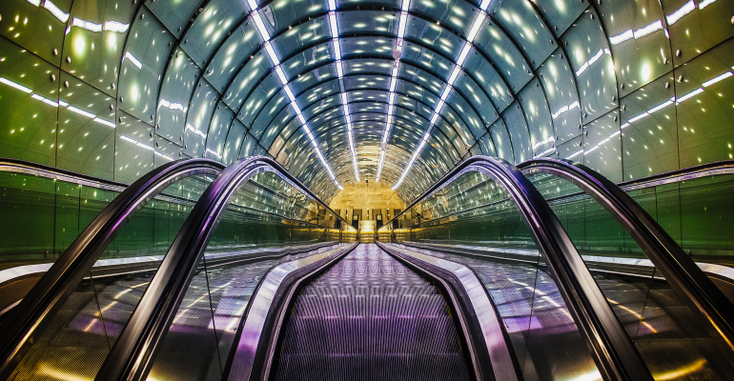 For the full whitepaper, click
Helsinki-based software company Flowhaven is offering the licensing community something they've been craving: an easy-to-use centralized database for growing and managing their operations.
Started by a former Rovio licensing specialist with a passion for all things licensing, the company is leveraging its staff's expertise; its knowledge of the marketplace and; its technical abilities to help licensing professionals grow and scale like never before.
In 2017, The Economist published an article with the title "The World's Most Valuable Resource is No Longer Oil, But Data." Among other things, the article made the point that in the digital era, data has become a valuable commodity.
In licensing, that means that like a car without oil, a licensing operation without a data solution may have wheels, but it won't go as far or as fast as it could. Flowhaven has stepped in to keep licensing professionals on the fast-track to success.
Built on Salesforce, the world's
#1 customer relationship management tool, Flowhaven is using data and its state-of-the-art infrastructure to support all aspects of a licensing program. That includes tools for product approvals, design approvals, royalty validation, contract management, and more. The software streamlines brand licensing and use alerts, in-app messaging, and other one-of-a-kind features to help you stay in the loop during all points of production.
In addition,
allows you to access real-time business intelligence. Users can measure the progress of their deals, and solve production bottleneck as soon as they happen, without hassle.
When you invest in technology that meets your company where it's at, you eliminate unnecessary busy work and become an informed licensing player, ready to take on anything. Even better, you save time, and as a result, money, when you invest in the right tools.
When you decide on a digital solution, you cut down on time spent filing paperwork, tracking down files, making copies, and remembering what stage of production you were in. State-of-the-art centralized data solutions help you automate those processes, so you spend more time developing strategies and managing your relationships which ultimately drive revenue. Flowhaven was founded by Kalle Törmä in 2016. Born in Finland, Törmä has spent his adult life studying licensing and scouring the globe in search of practical solutions for the industry he knows and loves.
The company began as an idea when Törmä was working as a young associate at Rovio. After years of painstakingly working through countless spreadsheets, shared documents, and multiple service providers, Törmä envisioned a centralized system that was flexible enough to fit each unique business, solved communication problems, and helped companies perform their best.
Now in its third year of operation, the company has grown to include more than 20 employees, establish an office in Santa Monica, Calif., and take on a roster of clients who are leaders in their field. As it continues to expand, Flowhaven has a keen interest in acquiring new clients and helping them revolutionize their programs.
"The idea behind Flowhaven was to respond to the real needs of brand owners and make it easily tailorable for licensors, agents, and licensees to meet their needs and requirements," says Törmä. "In essence, I believe software needs to reflect the requirements of the business and not the other way around. Flowhaven was created to serve the commercial, creative, and financial needs of all licensing stakeholder."
Click here
to learn more about Flowhaven and how its unique data solution can help you increase revenue and save on operational costs at the same time.
Read more about:
Subscribe and receive the latest news from the industry.
Join 62,000+ members. Yes, it's completely free.
You May Also Like
Loading..