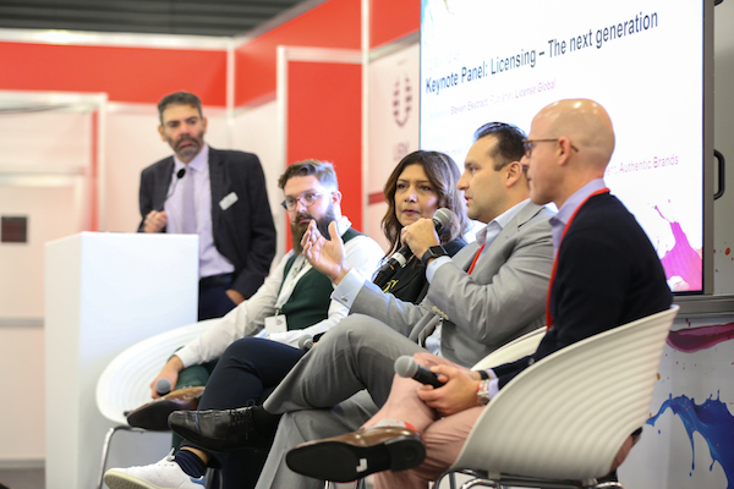 Executives on the leading edge of licensing and retail discussed how they're adapting to the changes brought about by digital content and e-commerce.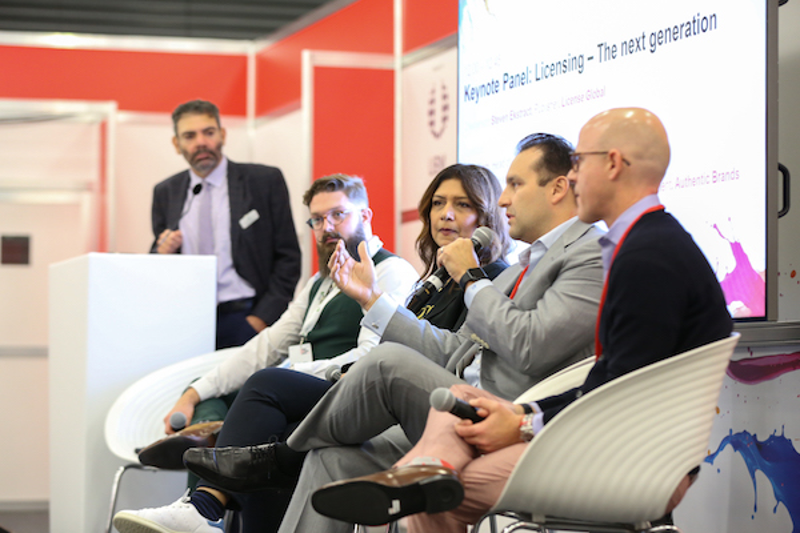 Finding a way to navigate this new, fast-paced world was the central topic of discussion at the second keynote panel at Brand Licensing Europe Wednesday. Part of LIMA's Licensing Academy, the session featured Dan Amos of Tinderbox, Naz Cuevas of 212 Degree Strategy Consultancy, John Erlandson of Authentic Brands Group and Eric Karp of Buzzfeed, and was moderated by
License Global
's Steven Ekstract.
Speed to Market
"Traditional licensing, even when it moves fast, is incredibly slow relative to the speed at which things are changing right now," said Erlandson. "As licensors and licensees we need to learn to react in diff ways. The traditional model is in a box and the model of the future is going to be built on flexibility and speed."
As an example, Karp talked about the creation of a cookbook featuring Buzzfeed's popular Tasty
food brand. After first talking with traditional publishers who quoted traditional turnaround times of about nine months, the company decided to take the project in-house. Within three weeks they had an on-demand digital cookbook online that allows consumers to create their own collection of Tasty's 1000's of recipes. The cookbook has sold 360,000 copies to-date, and is closing ground on the current best-selling cookbook for the No. 1 position.
"It's not just about the views and the clicks, it's about shareability. That is,
how
consumers click and
how
consumers interact and then translating that to products in real life that can be sold at brick-and-mortar, but also could and should be sold in a way that's consumer immediate," says Karp. "There doesn't have to be a disconnect be enjoyment of the content and the purchase opportunity a month down the road or a week down the road, it can be instantaneous and I believe that's the direction that our industry is going."
Brick-and-Mortar Not Dead
Despite the increased focus on digital, the panelists all agree that brick-and-mortar retail is still crucial.
"Ninety-sever percent of all purchases around the globe are still happening at brick-and-mortar, so we're all rushing to react to this new model, but at the same time there still is a massive amount of revenue being generated in traditional sales," said Erlandson. "So the struggle seems to be finding that balance."
Even for Buzzfeed, which being a digital brand, naturally trends toward digital retail solutions, believes that brick-and-mortar remains essential to reaching today's consumers.
"We're not mortally opposed to licensing, we're embracing the hell out of it, because we do believe that in-store experiences are important," says Karp. "I don't think there's a person on the stage here who thinks retail is dying, it's simply transforming and we're trying to transform with it."
Standing Out
A natural result of the digital world been an increased quantity of new brands entering the market, whether it be series, apps or social media stars.
For this reason, Cuevas said it's important for all brands to focus on the essentials.
"The secret sauce back then and today is the characters and the storytelling," she said. "Creating emotion is key. If we're not careful brands can very quickly become disposable."
Cuevas, who worked on Rovio's "Angry Birds" brand when it first arrive on the scene and now represents another hit app, "Subway Surfers," said that the content landscape has changed dramatically in the last five years. When "Angry Birds" first arrived in 2009, there were around 100 million apps in the Apple App Store, now there 2 billion.
"Discoverability has changed dramatically, and the role that we play today in licensing is to ensure that before you launch the next consumer products program or animation series, you need relevance," she said. "Yes, you do need the eyeballs, but you need the relevance. Just because you've got a game, doesn't mean you have the right to produce it and go out there and license the app. You need to build it first, you've got to have the stickiness."
The Upside of Digital
The new digital landscape does have its positives. One key asset touched on by the panelists was the vast amount of intel available almost immediately about new brands and their fans.
As a result, the risk for retailers and licensees in betting on a new brand is vastly reduced.
"There is a constant refreshing of content and engagement that happens over a long period. Where you might have had a hesitancy, in the gaming space particularly, worrying that a brand might be a one-hit wonder, that doesn't happen so much now. We're getting to a place where it's not a risk anymore, some of these entertainment properties in the digital space, because someone's already put their hand up and said "I'll buy that.'"
Read more about:
Subscribe and receive the latest news from the industry.
Join 62,000+ members. Yes, it's completely free.
You May Also Like
Loading..