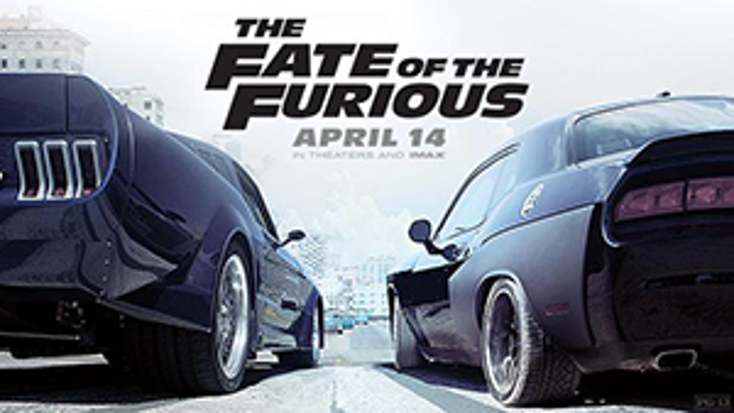 How Disney's franchise-focused content strategy has shaped the evolution of the film industry.
I've always been fascinated by the business side of Hollywood. Over the course of the past century, Hollywood has had to transform and reinvent itself in order to stay relevant to its audience and profitable as a business enterprise. From the silent film era, to the talkies, from lavish musicals and Westerns, to television in the 1950s and home video in the 1980s, the business has always been dominated by creativity and reinvention. In the current decade of the 2010s, we have seen a major transition to the franchise film model, which of course was invented by Disney and Warner Bros., but is now being replicated across all the Hollywood studios.
Let's take as the latest example of a franchise film,
The Fate of the Furious
from Universal Pictures. It is No. 8 in a franchise that continues to grow. This franchise started in 2001, and has delivered $5 billion for Universal at the box office alone, not to mention the tens of millions of dollars in ancillary revenue generated by the franchise. It's a case study for Hollywood of how to constantly reinvigorate a film franchise and turn it into a long-term, profitable brand.
Everywhere
we look now, we see the franchise/branded film model dominating both the box office and retail shelves, and this trend will get stronger as more of the studios shift their business model in this direction.
Interestingly and ironically, with the notable exception of Disney Consumer Products, the L&M business in Hollywood is being controlled by a handful of elite alumni from the Andy Mooney era at Disney Consumer Products.
These past few years, the movie licensing business and its attendant franchises, has seen significant change in management, but one thing seems to remain constant–almost every major studio has brought in alumni from Disney Consumer products to run their L&M businesses. For fun (and pun) let's call them The Mooneys.
The Mooneys
Last month,
License Global
released our exclusive ranking of the
Top 150 Global Licensors
based on retail sales of licensed merchandise.
Mooney-era executives are now leading the CP efforts of some of the top companies on that list, including:
No. 5: Warner Bros. Consumer Products–Pam Lifford

No. 6: Hasbro–Simon Waters

No. 7: NBCUniversal–Vince Klaseus & Manuel Torres

No. 8: Nickelodeon (VIMN)–Ron Johnson

No. 42: Twentieth Century Fox–Jim Fielding

No. 106: Activision Blizzard–Tim Kilpin
All of these executives came up under the leadership of Andy Mooney, who ran Disney Consumer Products during what was a golden decade of licensing.
During his time at Disney, Mooney oversaw the company's worldwide licensing, publishing and retail businesses and the tripling of retail sales to $36 billion. He also pioneered the $4 billion Disney Princesses franchise and established the Disney Fairies brand, and retail lines based on the Pixar Animation films
Toy Story
and
Cars
.
Credit Where Credit is Due
The next generation of Disney CP executives all cut their teeth at Marvel. In the four years since Mooney left Disney CP, Disney Consumer Products and Interactive Media, under its new Marvel-dominated team, has increased retail sales from $36 billion a year to $56.6 billion.
The simple lesson here is that all of the major Hollywood studios are bound and determined to emulate Disney's huge L&M success through franchise development. This only bodes well for retail, licensees and all of us related to the business.
But what's next? Our job here is to help you, our readers, get ahead of the trends in the licensing sector and the larger consumer marketplace. Next month, we will analyze the SVOD (streaming video-on-demand) market, including the different players, such as Netflix, Amazon, Hulu and Twitch, and their licensing strategies.
Read more about:
Subscribe and receive the latest news from the industry.
Join 62,000+ members. Yes, it's completely free.
You May Also Like
Loading..