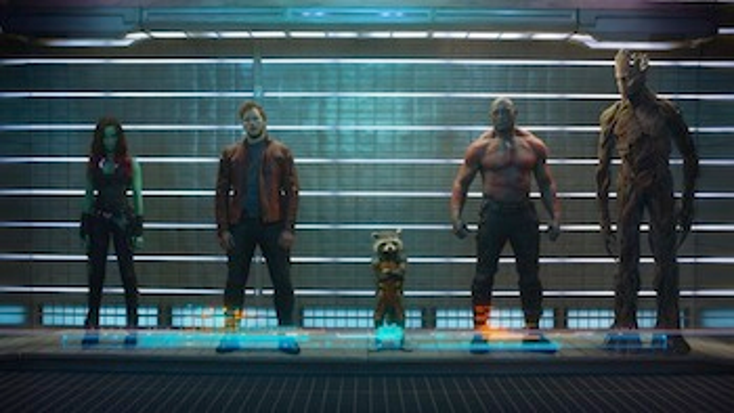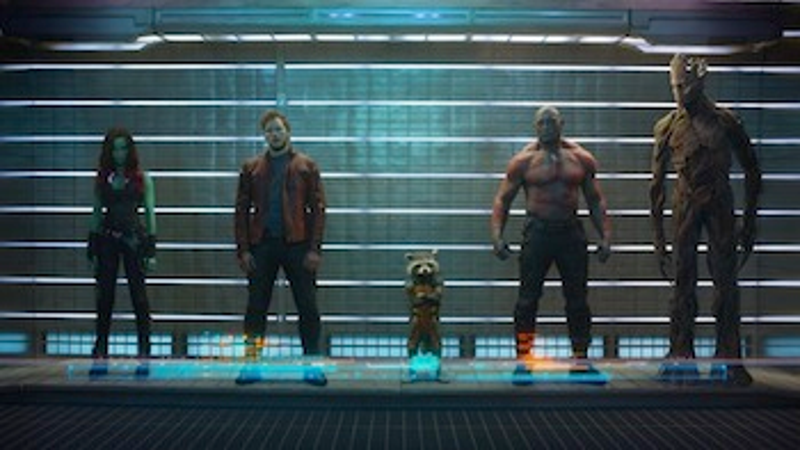 Marvel's
Guardians of the Galaxy
Following last week's special report that looked back at the 13 top stories of 2013, it's only appropriate that
License! Global
looks ahead to 2014. It will be more of the same for brand licensing in 2014, so expect to see more acquisitions, more challenges at retail and more global expansion. Opportunities abound for licensed products worldwide, as consumer demand remains strong regardless of economic factors.
Here are 14 trends in brand licensing to watch in 2014.
Acquisitions. Whether it's WME's acquisition of IMG, the largest brand licensing agency, or Authentic Brands Group's acquisition of Elvis Presley and Muhammad Ali from Core Media, licensing executives can expect more similar deals in 2014. In particular, small to mid-size entertainment properties and struggling apparel brands are most vulnerable.
Boy Toy Battles. With Disney's Star Wars and several new Marvel properties, plus WB and DC's Batman/Superman, along with several other boys' properties in the pipeline, the competition will be intense for retail shelf space.
Niche is Nice. While every property can't be a mega big deal around the globe, many properties have built a loyal fan base along with a viable collection of fun products such as "Game of Thrones," "Candy Crush," Grumpy Cat, The Girls Scouts and MovieStarPlanet.
Super Still Super. The superhero phenomenon, which many observers pontificated couldn't last, will continue as strong as ever through 2014 and beyond, driven by such new franchises as Marvel's Galaxy of the Guardians and of course gearing up for the next installment of Star Wars, one of the most successful franchises in history.
Box Office Bonanza. 2013 was a record year at the box office driven primarily by popular entertainment properties including Man of Steel, The Hobbit, Iron Man, Frozen, Despicable Me 2 and The Hunger Games. Total gross sales hit $10.9 billion, according to Box Office Mojo and, considering the blockbuster lineup of films, 2014 is poised to be yet another record-breaking year.
Appetite for Apps. All you have to do is view the top list of paid and free apps for Apple or Android devices and the realization is obvious–games dominate. Look for chart topper "Candy Crush," from King and represented by Striker Entertainment, to push licensing in 2014.
Kids Fragmentation. The kids' entertainment business continues to evolve into a multi-platform, and thus fragmented, business that continues to challenge traditional kids' television and certainly the popularity of a franchise. Look for traditional franchises to expand to other platforms and popular apps to explore TV as well as the big screen.
Russia is Real. With the Winter Olympics taking place in Sochi next month, there's a new level of interest and credibility that can be achieved as a result of this global exposure. In addition, Viacom International Media Network's continued success in Russia (

see "Viacom Builds in Russia" from the December issue

) as well as other licensors including Rainbow's Winx Club, is testament that popular Western franchises are in demand.
Brazil is Big. As host of the World Cup this summer and the Olympics in 2016, along with a growing middle class with an interest in pop culture and greater willingness to spend, Brazil is poised for continued growth over the next several years.
Making Music. The rock and roll legends continue to tour, the reality shows continue to produce new talent, and country keeps on rockin' as well, all to the beat of consumer products. What was once taboo for many artists is now a core piece of their business strategy in a similar way that television and kids' animation have evolved.
Just a Click Away. E-commerce continues to set records in consumer purchasing and that bodes well for brand licensing for fans of all types, and for niche properties in particular that don't have the propensity for retail shelf space.
Celebrity Brands. As Gwyneth Paltrow and Tracey Andersen spoke about during the keynote at Licensing Expo, their foray into health and fitness licensing will kick off in a big way in 2014 as a new agency, ITB360, has been appointed. Other celebrities continue to develop and expand product lines from Adam Levine at Kmart to Jessica Simpson, who has a new baby collection coming in 2014.
Retail Risks. While no brand ever wants to make the dreaded list of "Ten Brands That will Disappear in 2014," by 24/7 Wall St., or any other similar list, you need to be aware that JCPenney was No. 1. So add to that the negative chatter among analysts regarding Sears/Kmart and Barnes & Noble and it's a red flag for brand licensing executives. However, the chatter has been longstanding and these retailers are still around and selling millions worth of licensed products. No. 2 on the list was Barnes & Nobles' Nook and No. 3 Martha Stewart Living Magazine. These three, along with other well-known brand names on the list, could easily come under the acquisitions trend for 2014.
While these 14 trends may seem overwhelming to process, they really only scratch the surface of activity and deal-making in the robust world of brand licensing.
Read more about:
Subscribe and receive the latest news from the industry.
Join 62,000+ members. Yes, it's completely free.
You May Also Like
Loading..