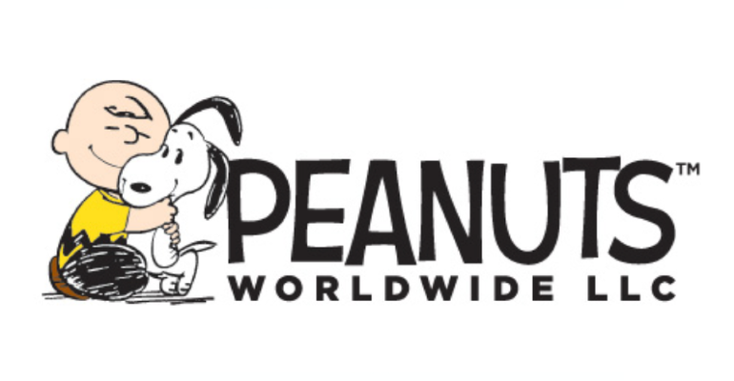 Peanuts
came on to the scene in 1950, and ever since the beloved comic strip characters have made their way into licensed merchandise all over the world. The brand has never seemed to wane in popularity, which makes it one of the most sought-after brands in licensing. As Licensing Week Virtual quickly approaches,
License Global
had a chat with Roz Nowicki, executive vice president, and Melissa Menta, senior vice president, marketing and communications, of the company to discuss the virtual event, working from home, licensing deals and more.
License Global
: What role have trade shows played in your strategy for licensees/licensors?
Nowicki:
Seeing old friends, making new friends, having those handshake meetings, presentations of all of our new sales materials and initiatives we have, all of that is what was important and still will be, I think in going into next year. Obviously, this is an anomaly, I hope. At best, we'll be back to whatever that normal part of our world is, because I do think
we all value it. I think the industry is small enough that people know one another, and I think there's a value in having people humanly meet with one another. It's really, really important for us as a historic brand to have that ability to have that big booth that shows here's what we're standing for this year.
How do you think Licensing Week Virtual will help those in the licensing industry during the COVID-19 pandemic?
Nowicki:
In my mind, a lot of this was to support the industry. I think the industry is hurting. Obviously, our licensees are hurting, the retailers, we're all part of that chain. [Peanuts] is kind of at the end of it, we're not the ones that are directly dealing with the consumer. So, for us, it was important in our 70th year in particular to continue to have messaging out there, what our initiatives are. Virtual was something that looked interesting to be a part of. Obviously, it's one of the first of its kind, at least for the licensing industry, but I do feel that that's where a lot of things are going to go even in the future. We'll have these virtual shows to participate in because it's not just new messaging once a year. We have new messages all the time. We have new programs and things we want to amplify. I think that's what virtual allowed us to do and obviously, majorly to support the industry that makes everything go 'round for at least the
Peanuts
brand.
What do you see as the most beneficial habit those in the licensing industry should implement while working from home?
Nowicki:
I think that one of the habits I would like to break is not drawing a line between work and sitting in front of these screens because I do have to tell you, I feel like I need to walk out my door and walk around the block or something and act like I've gone to the office as opposed to walking across my house and being in my office. We're doing Teams meetings, we're physically interacting still, and I think it's helped us with our communication in a bit of a different way. Because when we're in the office, the watercooler talk is really part of it, but what we're doing now, we're really focused, and I think we're getting a lot of things done that we may not have been. We're doing a lot better I think in terms of our written communication and even our verbal communication.
Menta:
One thing I'll take from this pandemic is - I was always shy to do video conference calls and always was the one to call in - I have seen the value of the video conferences versus the audio conference calls. So that's just maybe an old lady thing for me to say, but that's true. So there's a lot more to be had from the visual even though sometimes it may or may not be what you want.
What would you say is the next biggest trend in brand licensing, and how can licensees and licensors prepare for that trend?
Nowicki:
Well, personally, the biggest trend I'm seeing is that we're really leaning into our digital media, whether it's through our advertising and promotions or marketing, or in a lot of cases through working with our retailers that have digital components. Obviously, online retail and [we are] working very hard to analyze our businesses that way, whether it's with Amazon and understanding what it's going to take to really reach our end consumer, or also trying to figure out how we hang on to that data. If we can hang on to that data, and it's important to I think, have a direct relationship with our consumers sometimes, if we can try to establish that I think that's going to be something that a lot of brands want to do. It's a matter of how we do it with all the limitations that exist.
Menta:
Some of the things that we've adjusted to with our marketing is, you know, we were marketing towards teachers to get in front of kids and I think we've shifted gears to start marketing towards parents, in helping them have tools to use to interest their kids while they're at home during the pandemic. So that's been a little bit of a shift as well. I'm speaking on a panel with Marty [Brochstein, senior vice president, Licensing International] as well, and we're going to be talking about the differences between marketing pre-COVID and marketing post- COVID. I told him that I think that it's a similar thing that I remember that happened after 9/11 as well, that you know, 9/11 happened and all of a sudden the way you did publicity, in my opinion, completely changed. So we'll see how that evolves [with COVID-19].
How do you see the licensing industry changing in the next five years?
Nowicki:
We've seen a ton of compression and I don't think that's going to change. It's going to get even more further compressed. So the brands that are going to rise to the top I think are going to be tried and true and I know this sounds self-serving because we're
Peanuts
. We're not like the latest flavor of the month movie, but I truly believe that in the event that we have retailers that have a lot of inventory, or they have a lot of new things on the shelf right now, that they're kind of caught with it; I think they're going to be a lot more careful with how they're bringing in goods and I think we're going to see a lot fewer new brands getting a break which is tough. I've worked on the movie-side of the business too. Now granted, let's hope this is an anomaly. It doesn't happen frequently, but as a former retailer years ago you remember these things. You never forget that you were caught with a lot of goods. Sometimes the tried and true brands are going to be important to them. I think a lot of retailers are realizing that if they weren't really strong in online retailing, they're going to get on it. They'll make sure that they really align and get their online retail in gear because there's a number of retailers that I don't think had it really worked out, and now they've been caught. The ones that had it working are the ones that are able to, I think, survive a little bit more handily than the ones that weren't. I see a big risk for brand new brands being initiated in the end of post-COVID world for the next few years.
What have you learned about the licensing industry over the years as a brand with so much influence?
Menta:
I started on the brand in 2001. I'm the marketing and publicity person, but it's just evolved over time, based on things like COVID, and post-COVID, and pre-9/11 and post-9/11. What I think is always been consistent is if you are human, you like
Peanuts
, or if you like
Peanuts
, you're human. It's a consistency that I think will remain no matter how evolved licensing becomes.
Nowicki:
For me, being the new one, I think that sometimes reinventing the wheel and overthinking something is a mistake. Walking into the brand, when I did four years ago, sometimes you want newness, a lot of knee jerk reactions. 'Let's make it up and instead of a typewriter in front of Snoopy, he's now on a laptop,' and I think the reality is, is that
Peanuts
is timeless, and so in keeping with that tradition and not trying to push it into the future, there's ways of making it contemporary without compromising the brand itself and losing that integrity. So that's what I learned from it a little bit. For me a new [person] walking in, there's a value of it. There's always something, it's such a complex brand, but there's always something to kind of hang your hook around every year that's new.
Read more about:
Subscribe and receive the latest news from the industry.
Join 62,000+ members. Yes, it's completely free.
You May Also Like
Loading..