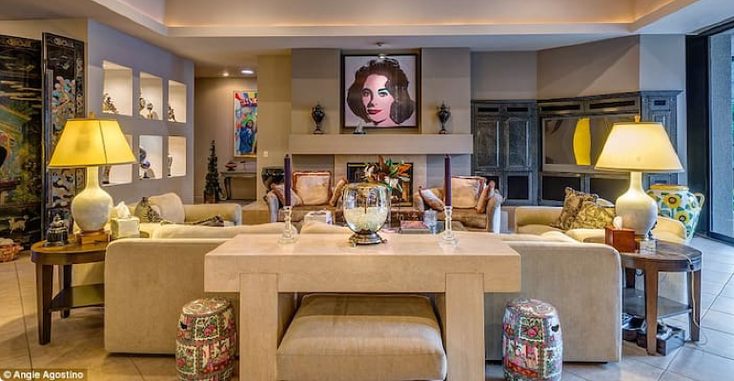 As 2020 presented a host of unforeseen health, societal and economic challenges that no business forecaster could ever predict, a select handful of sectors emerged from the avalanche of uncertainty not only unscathed – but, in some cases, thriving.
The licensed homewares product category was one such vertical that enjoyed inevitable expansion and increased sales, as millions of consumers across the globe, complying with stay-at-home measures amid the crippling COVID-19 pandemic, sought comfort by revamping their home décor, cooking more from scratch and making life at home cozier. (We all saw the infamous bread-baking social media trend take off like wildfire.)
The undeniable homewares boom is on pace to climb even higher during the tail end of the year. According to The NPD Group's Future of Home Report, NPD predicts 15 percent year-over-year dollar growth for U.S. sales of home products during Q4 of 2020. This surge builds on the stellar 2020 sales figures the sector has already enjoyed,
such as sales of kitchen appliances reaching a whopping $9.23 billion this year, according to the report.
"This year the holidays will be as much, if not more, about the time we spend at home than the time we spend with others," says Joe Derochowski, home industry advisor, NPD. "In preparation for the holidays, and colder weather across many regions of the country, consumers will be looking to give and get products that both facilitate and enhance their altered celebrations and increased in-home activities."
The report found that kitchen electrics are expected to grow 19 percent, non-electric housewares are expected to increase 13 percent, home environment appliances will rise 20 percent and personal care appliances will be up 2 percent. The NPD predicts 2020 holiday gifts will largely include products like electric toothbrushes, food storage, cookware, air fryers, bakeware, facial hair shavers, fans, curling irons, hair dryers and kitchen gadgets.
"There are three levers for growth that can be engaged during the holiday season – gifting, special occasions and daily living," adds Derochowski. "In addition to simplifying everyday tasks, the home industry has an opportunity to help the consumer elevate this year's holiday meals and celebrations in spite of today's limitations and create an in-home experience that goes beyond the 'everyday.'"
One brand embodying the success story of the homewares category in licensing is kathy ireland Worldwide, which continues to grow by leaps and bounds.
"Companies in every sector of the home industry are recognizing the need for building their brands through licensing," says Kathy Ireland, chair, chief executive officer and chief designer, kathy ireland Worldwide. "Our new partners and our sales are explosive in ways we did not anticipate during this tragic pandemic."
The company's products encompass all aspects of home life, keenly serving a growing consumer base at all possible touchpoints including furniture, indoors, outdoors, mattresses, dining, kitchen hacks and more.
"The staycation, which began in 2008, is more powerful in 2020 than ever before," says Ireland. "Single people, couples, traditional families and multi-generational families are investing in their homes, products and services, which will make their homes a sanctuary that is more important than ever."
According to Ireland, the company's key to success comes from understanding the different ways its customers live and "meeting their needs with fashion, quality, value and safety."
With discretionary dollars limited, consumers want lasting products, something kiWW keeps in mind every step of the way.
"Our customers demand quality from us as well as beauty, and, most importantly, safety," says Ireland. "In the homewares vertical, it's important that the investment have lasting value. Our customers want products, that even when they are ready to make a change, will still be attractive and durable. They want designs that will last and serve as a gift rather than be disposable."
The company's affinity for quality has resulted in a raft of licensing wins for kiWW and its growing list of best-in-class partners.
"Nothing happens without the power of a sale," says Ireland. "So, one of our most critical partnerships is Berkshire Hathaway's Nebraska Furniture Mart, which is led by our amazing friends, Irv Blumkin and the Blumkin Family. Their support of purchasing kathy ireland Home consistently gives us credibility on a national level. They believed in us when few others did.
"Other home partners include, Pacific Coast Lighting and their great leader Clark Linestone," adds Ireland. "Nourison, the Peykar Family and Julie Rosenblum for our rugs, which begin at Neiman Marcus and range to Macy's and beyond. The devastation of 2020 has forever changed the way people work at home. kathy ireland Home by Bush Furniture and kathy ireland Office by Bush Furniture have seen double-digit growth."
Key partnerships also include Blue Ridge Home Fashions, Global Kitchen Concepts kathy Ireland, SymGLASS, Hero Bed, kathy ireland Homes & Gardens by Twinstar, among many others.
Ireland and her team of executives and creatives also find success by stretching beyond the walls of the traditional homewares vertical, such as partnering with Camping World, led by famed entrepreneur Marcus Lemonis.
"We are grateful to have alignments with such spectacular organizations including our new partnership with Camping World, led by Marcus Lemonis," says Ireland. "It might seem counterintuitive to involve Camping World in homewares. Marcus is a genius, and when you think about it, an RV becomes an extension of your home. Therefore, you're furnishing and placing homewares you love in your home, in your RV, which becomes a version of your interior spaces that moves with you. Many of the products are similar and some are identical."
The company's expansive success is enveloped, quite literally, into its name, as kiWW licensed products are a hit with consumers on all four corners of the world, where licensed homewares products are making quite the splash.
In Europe, for example, homewares, kitchenware and kids' content will soon be married into a licensed consumer products rollout by Chefclub, which already has a direct-to-consumer product line.
"The global pandemic favored family home cooking. We saw a massive uplift there, and the demand for our Chefclub Kids has encountered an exponential growth of 400 percent during the lockdown," says Marie-Laure Marchand, senior vice president, global consumer products and business development, Chefclub. "Changes in people's eating habits tracked during lockdown showed a rise in families eating together, and Chefclub Kids' offering has been acting as a key tool and inspiration to a lot of families during this difficult period. We think that this trend is going to last."
Marchand sees the cooking trend as a vast and fruitful licensing opportunity in 2021.
"We predict a considerable rise of the overall homewares category in the coming years, which will certainly benefit licensed products," says Marchand. "Moreover, rapid digitization provides opportunities for Chefclub to be present in our community's life more than ever. We will be increasing our DTC offering next year as well as licensed products in the cookware/kitchenware categories."
Chefclub is in a unique position to also capture content-driven consumer sales and health-related sales, a major advantage considering the uptick in kids' content and health and wellness in 2020.
"The unique content-based experience created by Chefclub Kids includes innovative video recipes along with kid-friendly products," says Marchand. "Chefclub Kids gives the inspiration and the tools for children to drive their first steps in the kitchen with autonomy and creativity. While having fun cooking, Chefclub Kids teaches children healthy eating habits and entices them to discover ingredients, fruits or vegetables that they would have not necessarily tasted before."
With the popularity of cooking shows, content-driven homewares and kitchenware lines are sure to rise next year for brands like Chefclub, which boasts more than 90 million followers on social media.
"Content creates an emotional bond with the end consumers and, specifically in the case of the homewares, kitchenwares and cookware categories, inspires them in their day-to-day life," adds Marchand. "In the case of Chefclub, the quality of our content and the inspiration and trust it generates allows us to enter the kitchens of hundreds of millions of people every month, and to become a love-cooking brand, offering real unique experiences through the products we sell."
Chefclub plans to ramp up licensing activity around its hit brand in the year ahead. As for kiWW, the company has exciting plans yet to be revealed.
"We are under non-disclosure, however, we will be first to market with an unusual homeware," says Ireland. "Something people don't think of in that way, yet is critical... Something wonderful is about to happen."
Read more about:
Subscribe and receive the latest news from the industry.
Join 62,000+ members. Yes, it's completely free.
You May Also Like
Loading..