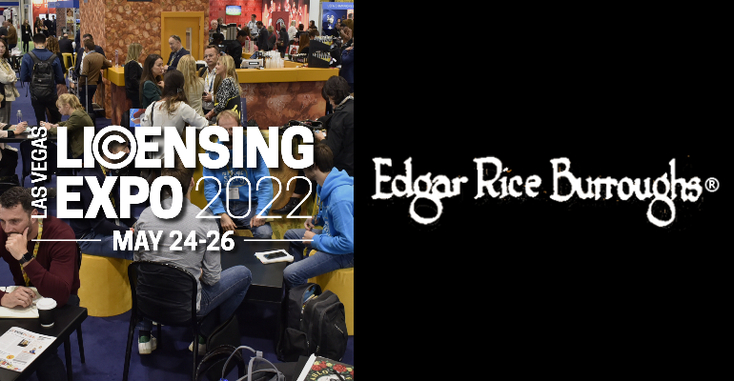 License Global: You're exhibiting at Licensing Expo. What are your plans for the show this year? 
Cathy Wilbanks: Meet with new partners who are as excited to explore opportunities with the wondrous heroes and worlds of the Edgar Rice Burroughs Universe as well connect with our existing licensees and agents. 
You're famous for characters like Tarzan of the Apes and John Carter of Mars. What licensing goals do you have for your properties at the show? 
Edgar Rice Burroughs created a wide array of compelling characters and worlds besides his two most famous heroes. Others that have had some traction include "Carson of Venus," "At the Earth's Core" and "The Land That Time Forgot," while others are still untapped, like "The Mad King," "The Eternal Savage" and "Jungle Girl." Our goal is to share all of these beloved properties with prospective licensees and work with them to develop them into successful brands. 
How does the licensing program of an author differ from other licensing programs?
A century before the term "crossover" became a buzzword in popular culture, Edgar Rice Burroughs created the first expansive, fully cohesive literary universe, anticipating by decades franchises such as the Marvel and DC universes. Coexisting in his vast cosmos was a pantheon of immortal heroes and heroines, Tarzan of the Apes and John Carter being only the best known among them. In Mr. Burroughs' 80-plus novels, their epic adventures transported them to many strange and exotic worlds, as well as the lost civilizations of Earth and even realms beyond the farthest star. The possibilities for mining such a rich and vast universe for licensing opportunities is virtually endless. We can make almost anything work within our program. 
Burroughs' books are estimated to have sold hundreds of millions of copies, and they have spawned 60 films and 250 television episodes. What's next for the company that you can talk about? 
We are extremely excited to be in negotiations for major film and television adaptations of Tarzan and John Carter of Mars. Additionally, "Carson of Venus" has been optioned for film, and properties such as "The Land That Time Forgot," "Pellucidar (At the Earth's Core)" and "The Girl from Hollywood are under shopping agreements. The latter includes developing Tarzan's Jane Porter to feature in her own TV series for the first time ever. 
Moreover, we have established ERB Studios to market ten of the more than thirty storylines created by Edgar Rice Burroughs, developing these properties in house to ensure the high-quality standards of these timeless classics of romance and adventure. 
What advice would you give someone attending Licensing Expo for the first time? 
Talk with everybody you possibly you can. Make sure to walk the entire floor because there are opportunities waiting around every corner. And when you're booked with back-to-back meetings, don't forget to bring snacks! 
Read more about:
Subscribe and receive the latest news from the industry.
Join 62,000+ members. Yes, it's completely free.
You May Also Like
Loading..