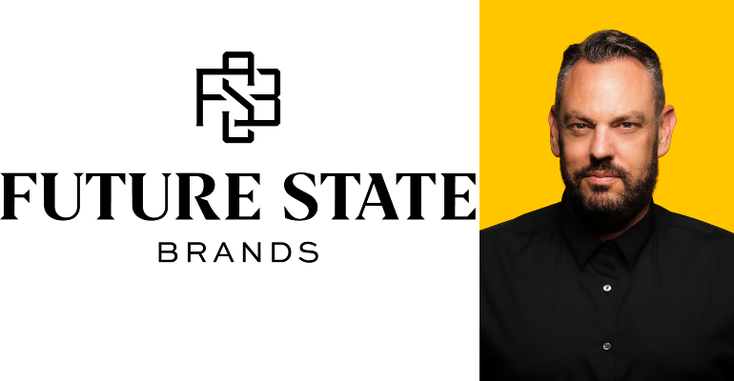 As millions of Americans have begun to adjust to life at home during the COVID-19 pandemic, sales of cannabis products are skyrocketing across legal states. 
According to a recent report from Cowen Research cited by 
, cannabis sales in the recreationally legal states California, Washington, Nevada and Colorado increased 17 percent from the weekly average last year. The jump in sales is attributed to those states' recent decision to make cannabis dispensaries an "essential business" during stay-at-home measures implemented to flatten the curve of the pandemic.
Dispensaries' essential status comes as legalization and consumer views on cannabis have evolved over the past many years. In a 2019, 
, two-thirds of Americans say they believe the use of marijuana should be legal. The poll shows an abrupt change in opinions as 52 percent of Americans said they opposed legalization just ten years ago.
To get a better sense of how the cannabis and CBD industry has evolved with
consumer sentiment, 
License Global
 spoke with Drake Sutton-Shearer, chief executive officer and founder, Future State Brands. Sutton-Shearer is an industry thought leader whose insights have been featured on publications such as 
CNN, Variety, TechCrunch
, and 
The Wall Street Journal
. He spoke with 
LG
 about the changing perceptions of cannabis and the ways the industry is adapting to the pandemic.
License Global
: How do you think consumer perceptions around CBD and cannabis have evolved over the last 10 to 15 years?
Sutton-Shearer: In many countries, cannabis has evolved from an illegal status and public prohibitionist state of mind to something legal to consume and more socially acceptable. We have a very long way to go, but the progress made within the past few years has been meaningful – in some countries more than others. 
THC infused products still have a long way to go for true mainstream adoption, and CBD is just one of more than 100 kinds of cannabinoids with healing properties. People seem to be very confused about CBD in general but willing to try. 
What consumer demographics are more inclined to purchase CBD or cannabis products?
The information available is disparate and accuracy depends on source credibility, but millennials tend to dominate the sector and that directly affects pricing and basket size.
Expensive products are more likely to sit on the shelf for longer – unless they are product drops or limited short runs – while value-based cannabis is great for sales but not so great for margins. The baby boomer generation prefers the flower while the younger sets prefer vaping and more experimental options.
The industry consumer still leans heavily male, as does the advertising and marketing while Millennials and Gen Z will make up the majority of the future market purchase power. For CBD topical products derived from marijuana, they make up a relatively small percentage of sales overall. That consumer is usually focused on solving a "wellness puzzle" within their life by finding the right products to deliver the right sense of balance. Hemp-derived CBD products are seemingly everywhere, and there is confusion about what they do and where the main ingredient is from. The consumers buying those products are most likely chasing trends, being influenced by the influencers and key opinion leaders, or perhaps looking to re-enter the THC market and using CBD as a way to step back in gently. 
In terms of brand extensions, what sort of non-endemic brands perform well in the cannabis and CBD space?
We are seeing more retailers accommodate CBD products than mainstream brands by extending their product lines into CBD. Categories that would make for a natural extension into CBD include cosmetics and beauty, sports and pain management and general wellness. Sports teams and leagues are starting to integrate CBD-infused products into their training, pain management and on-court and on-field regimens, so there are potential opportunities to extend and productize their brands for the consumer to benefit from. 
If established brands are willing to invest the time and money, they should be able to yield a significant return when introducing a CBD-infused product line as an extension of an existing trusted branded experience. It will depend on how natural the extension is.  
How has CBD and cannabis helped your well-being during mandatory stay-at-home orders?
CBD – derived from marijuana, not hemp – and THC are part of my daily regimen to help with everything from pain and anxiety to sleep. I also use hemp-derived products from our Hempathy skincare collection because it makes me feel good, and feeling good equates to better productivity. No secrets there. 
Edibles are a great way to ingest CBD, THC or a combo of both and these typically come in the form of sugar-based snacks, ready-to-drink beverages and tinctures. CBD infused bath bombs are also great for soaking away aches and pains. Finding the right combination can certainly make your isolated days more interesting and your nights more fun and less restless. 
How can CBD brands leverage online platforms to reach consumers as brick-and-mortar shops temporarily close for social distancing measures?
Given the advertising restrictions, selling CBD products online remains a challenge but even still, everyone is doing it and finding ways to acquire new customers while trying to retain existing ones. The critical key is building trust with consumers, if you have a product that can benefit them in some way or another. 
Consumers are confused about CBD and what it can do to help them. Retailers are as well. There's a reason why many CBD products are sitting on shelves all over the country, most likely because consumers don't yet understand the benefits and recognize the brand – with very few exceptions. Brands can help solve the consumer benefit equation through a combination of educational content marketing – with trusted key opinion leaders and targeted online content distribution – and physical sampling. Tried and tested collaborations with like-minded brands in simple exchanges of value might include sample products in each other's direct-to-consumer packages, or a digital version of this can help to reach and engage consumers. As an example, we recently partnered our new Hempathy skincare brand with
 and joined a growing coalition of like-minded brands to help support those less fortunate. 
Subscribe and receive the latest news from the industry.
Join 62,000+ members. Yes, it's completely free.
You May Also Like
Loading..