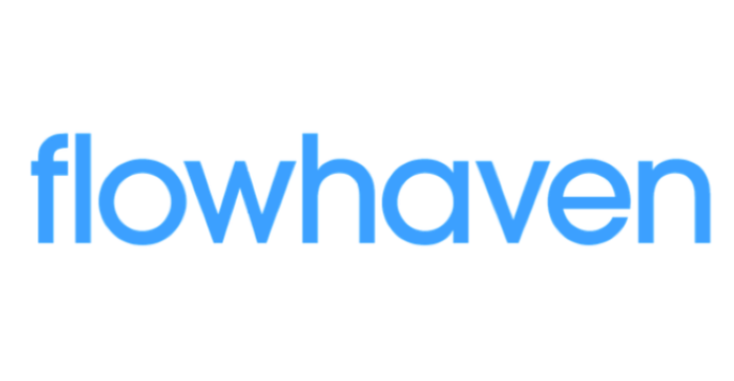 During these unprecedented times, businesses all over the world are taking things virtual, from telecommuting meetings to approving products and planning for future collaborations. At Flowhaven, working remotely and using online collaboration tools has always been a part of their daily rhythm, but since the outbreak of COVID-19, the company has had to get crafty to sustain their business in its current form.
"With offices in Los Angeles, London, and Helsinki, as well as team members stationed around the globe, it was easy for our group to transition from the conference room to the coffee table seamlessly," a spokesperson for Flowhaven says. "But these are unique times, and we knew that we needed to transport the resources our team needs to support our global network of customers, directly and safely, to their doorsteps."
The chief executive officer, chief finance officer and customer success manager of the company prepared by transporting monitors, paper supplies, posters and desk novelties
to everyone ahead of enforced social distancing practices. The neccesary supplies helped ensure that staff could continue digital communication, stay highly productive and had a feeling of normalcy.
"Happiness and empowerment lie at the heart of our company's mission," the spokesperson says. "While we understand that these are challenging times, we have also made it a point to promote positive content across our owned channels to uplift the spirits of our community members and regularly share fun videos and memes via Slack and other messaging apps. Elsewhere we have organized team video-game battles, plant growing competitions, happy hours and birthday dinners."
As for helping their customers, Flowhaven is focusing on steering their business toward preparing customers on making quick decisions during this time.
 "At a time when it's crucial to have all relevant information available; understand market conditions and how your entire licensing program is impacted, we're helping our customers develop strong tactics and make quick decisions," the spokesperson says. "It all starts with knowing how team members, agents, and licensees are performing and offering helpful solutions both during and after the pandemic. We have increased customer meetings, provided even more training to show users how they can manage their activities remotely and analyze data points specific to the COVID-19 pandemic, helped customers set new email notifications and alerts to help partners stay on task and assisted customers with sharing updates among their teams."
The team has also released a series of
blog posts
and internal handbooks to help clients succeed.
How is your company managing business with the new normal? Let us know by emailing
[email protected]
.
Read more about:
Subscribe and receive the latest news from the industry.
Join 62,000+ members. Yes, it's completely free.
You May Also Like
Loading..