Cannabis: A Budding Industry
Cannabis: A Budding Industry
As taboos are falling by the wayside, many companies are looking to incorporate cannabis into their business plan. But it's not business as usual.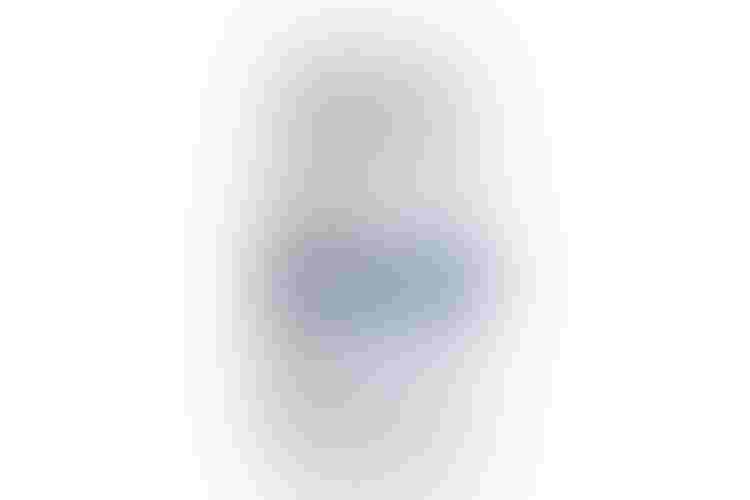 The cannabis industry is quickly becoming a legitimate business. In 2017, it made nearly $9 billion in sales, according to Tom Adams, managing director, BDS Analytics, which tracks the budding sector. To put it into perspective, sales are equivalent to the entire snack bar industry.
And that was before California opened its massive retail market in January, a boom for the industry. Adams estimates that national marijuana sales will rise to $11 billion this year, and to $21 billion by 2021.
Currently 31 states in the U.S. have legalized the use of the plant for medicinal or recreational purposes and, as of mid-October, recreational use of the plant became legal throughout Canada. Stock prices of the companies that grow, process and/or sell marijuana have been rising, according to The New York Times. 
Knowing there is money to be made in the industry, everyone from health and beauty to food and beverage is looking to work in the cannabis market.
In September, reports emerged that Coca-Cola is in negotiations with Canadian cannabis company Aurora Cannabis to produce an infused "recovery drink."
Xanthic CBD Water is produced by a Pepsi bottler, and is currently being distributed by a network of independent distributors to retailers throughout Washington and Oregon. Washington and Oregon.
But the biggest news involves Constellation Brands, the company that owns Corona and Modelo beer brands, which bought a 9.9 percent stake in Canadian cannabis company Canopy Growth in October 2017.Recently, Constellation increased its investment by $4 billion, taking a 38 percent stake in the company. With this leverage, Constellation hopes to create cannabis-based beverages and sleep aids. Industry insiders have called this deal a watershed moment.
"This deal is likely going to usher in a wave of future investments in the industry by bigger mainstream companies in everything from big tobacco to big alcohol, to big pharma, big agriculture, big tech... you name it," says Chris Walsh, founding editor and vice president, strategy, Marijuana Business Daily. "That's going to take many forms. It's buying stakes in companies or buying businesses outright. It's going to involve partnerships and licensing deals. This industry has massive potential and now that public opinion has swung solidly in favor of cannabis legalization in many parts of North America and is increasing around the world, you know this industry is set to rocket much faster than a lot of things we've seen in the past. Big brands are looking at the industry and saying, 'how can I get all of this here?' It's here to stay."
While the U.S. has begun warming to the idea of working with the previously verboten cannabis plant and its derivatives, other parts of the world are already working on ways to take it further.
"The cannabis industry is global. You're finding that countries all over the world are legalizing medical cannabis, and it's happening quickly," says Walsh. "You're starting to see some nations legalize recreational cannabis like Canada and Uruguay, which was the first to do it and did it several years ago. So, you know when you look out at the business world as a whole, this is an immense opportunity to grow businesses and get involved in an industry for a new generation. Again, you're going to see a lot of these types of deals–a lot of licensing deals between cannabis and cannabis companies, and that will accelerate a lot in the coming months, even years."
However, it's not as simple as taking your mainstream business plan and applying it to this emerging sector–it's quite clear that the cannabis industry can be complicated.
The medical use of marijuana is legal in 31 states and the District of Columbia, the recreational use of marijuana is legal in nine states, and 13 states have decriminalized marijuana use. However, on the Federal level, the U.S. Controlled Substances Act continues to classify marijuana as a Schedule I illegal substance that remains unlawful to buy, sell or even possess.
"You have to comply with federal law–and you're dealing with a lot," says Oliver Herzfeld, senior vice president and chief legal offi cer, Beanstalk. "If you want to enter the cannabis business (not just for ancillary products and services), you will face challenges obtaining a bank account, leasing real estate, taking common tax deductions, registering trademarks, pursuing an IPO and filing for bankruptcy. In addition to federal laws, you will also have to comply with applicable city and county laws. All of that can make it very diffi cult for you to do business."
While there is no blanket legalization of the medicinal use of marijuana in the U.S., it's time to hone in on what you want to license in the cannabis industry.
"Figure out your entry and exit strategies," says Herzfeld. "Whenever you enter into any transaction, you always want to know what the business is going to be, and how you are going to get out, if necessary. Typically that requires having appropriate termination provisions in the license agreement. But, in the case of cannabis, it's not only how to get out, but to make sure that you're going to get out without getting into legal trouble and exposing the licensor and/or investors to legal liability."
Also, business owners have to consider what part of the marijuana plant they will be using.
There's THC (also known as the chemical compound in cannabis that can lead to mind-altering eff ects), CBD (the nonintoxicating part of the hemp plant, which is produced from the fl ower, leaves and stalk) and sativa seed oil (which are taken from the seeds of the hemp plant). 
There are a few wellness products that use sativa oil already in market.
Origins, part of the Estée Lauder Companies, has released its Hello, Calm mask in collaboration with Sephora, which was developed to combat inflammation caused by acne, eczema and rosacea.
In the wellness sector, CBD-based products are popular, particularly for celebrity-backed brands.
Actors Whoopi Goldberg and Maya Elisabeth, founder of Om Edibles, launched Whoopi and Maya, a wellness line with THC and CBD products available only in California and Colorado.
Country music star Willie Nelson has his own line of cannabis products, a vape line, THC concentrate and pre-rolled joints, as well as a line of edibles that are available in California, Colorado and Washington.
In late September, the U.S. Drug Enforcement Administration has taken some CBD medicines out of a restrictive class of controlled substances. This will allow for the sale of the first nonsynthetic, cannabis-derived medicine to gain federal approval, according to Marijuana Business Daily. 
Then there are cannabis products that use the plant in the image only.
Musician Wiz Khalifa sells a line of apparel with the marijuana plant emblazoned on t-shirts, sweaters and hats, and also sells paraphernalia.
For celebrities and brands to lend their name to cannabis products, they'll have to think about what they want to endorse–and there are a lot of options out there.
"Beyond cannabis itself, the growth in this industry will also come from ancillary products such as edibles, beverages, beauty and health and wellness products, as well as soil and gardening tools focused on cannabis farming," says Michael Stone, chairman and co-founder, Beanstalk. "If you're a celebrity, you're going to want to consider 'does it make sense for me to license my name in this category?'"
There are a few brand management companies working with brands to license within the cannabis sector.
Authentic Brands Group is working with cannabis company Invictus. Invictus will tap into ABG's archival portfolio to develop all-new, lifestyle-inspired cannabis brands for both patients and recreational adult users. Products will include dried fl owers, oils, concentrates and consumables that will be rolled out through Invictus' producer, Acreage Pharms.
Events are also an opportunity.
Woodstock Ventures and its affiliate The Woodstock Cannabis Company, known collectively as Woodstock, granted MedMen Enterprises the right to use the Woodstock brand on select cannabis products. In the deal,MedMen will manufacture and distribute Woodstock-branded products through MedMen stores and third-party retailers in California, Nevada, Massachusetts, Illinois and Arizona. In addition, MedMen products will have premium placement at future Woodstock music festivals and promotions. (Medical marijuana is legal in the states that are covered by the agreement.)
Woodstock is a name usually associated with Baby Boomers, and while many businesses may think marketing to Millennials is the way to go, Stone says that may not necessarily be the case.
"Baby Boomers are often ignored by today's marketers, but in this category, they shouldn't be," says Stone. "They grew up during the 60s and 70s, when smoking pot was part of the social scene for many. Boomers are a huge generation entering retirement years with a lot of disposable income. That makes them a prime target audience for recreational products as well as for the medical marijuana industry."
Stone could be onto something.
A recent study by the Drug and Alcohol Dependence journal showed an increase in marijuana use among Baby Boomers. The study compared data on marijuana users and non-users and found that Baby Boomers using marijuana has doubled since 2006. In the study, 9 percent of adults, ages 50 to 64, said they used marijuana over the past year, and 55 percent admitted they've tried it at least once in their lives. Of adults 65 and older, 3 percent said they had used marijuana over the last year, and 22 percent said they'd tried it at least once.
Baby Boomers may also most likely associate cannabis with High Times, a publication covering cannabis culture for more than 40 years. High Times currently has a presence in the print and digital space and is looking to break into licensing through book publishing, video, television, music, comedy and other specialty items. High Times also hosts its Cannabis Cup, a global tour with stops planned in 14 locations around the world.
A brand that has been thriving in the sector is Kathy Ireland Worldwide. This year, KIWW launched a line of CBD wellness products: Kathy Ireland Health & Wellness by Isodiol, I'M1 by Isodiol and I'M1 Extreme by Isodiol are in various stages of sales and development.
The company has also been selling hemp products including rugs, socks, shoes, furniture and object d'art for years. For Ireland, working with a product with multiple uses and benefi ts can also help business–if your team is open to it.
"The controversies of CBD and hemp are ironic at best," says Ireland. "CBD and hemp without THC are similar to grapes without fermentation. Our children grew up with grapes, they did not grow up with wine. Our brand is based on trust. Moms throughout the world, are reaching out to us, asking, 'will your products with Isodiol help our family, without the toxicity of what we purchase over-the-counter?'"
"We believe it's important to review every natural option, every organic option, every sustainable option," says Ireland. "By sustainability, we mean how the Earth is treated, how the people growing the plants are treated... a clear chain of custody, so that we're able to understand what goes where and with whom."
Still, there are people who will not consider possibilities within the sector because of its past reputation. To which Ireland advises: give it another chance.
"I don't believe that, because something is grown naturally, it should be rejected or replaced by something that is chemical," says Ireland. "Our space is clear for our customers, and big pharma will help us to work with researchers, physicians and leaders in government to determine what other places are appropriate for us."
Subscribe and receive the latest news from the industry Article
Join 62,000+ members. Yes, it's completely free.
You May Also Like
---