Following the reorganization of its licensing and merchandising business more than seven months ago, MGM Consumer Products has aggressively expanded its portfolio to position the licensing group for strong growth through 2010 and beyond.
From the Pink Panther to James Bond, MGM Consumer Products is offering a wide array of licensing opportunities with new style guides and other promotional programs across a slate of new theatrical productions, existing franchises, classics, and other library titles.
MGM Consumer Products will feature extensions of the Pink Panther franchise including the February 2009 theatrical release of "The Pink Panther 2," a new style guide for the popular Legally Blonde franchise in anticipation of the upcoming U.S. cross-city tour of "Legally Blonde: The Musical" and the direct-to-video release of "Legally Blondes," the American Gladiators franchise, and new offerings of Stargate legacy.
"This year, we have a well-rounded portfolio of offerings with plenty of appeal
for the entire product spectrum, backed by one of the world's most loved and recognized entertainment brands," says Travis Rutherford, executive vice president, MGM Consumer Products and Location Based Entertainment.
The aggressive push of MGM Consumer Products coincides with the studio's ongoing corporate strategy to reestablish the studio's prominence, to encourage a greater synergy with the other divisions of the company, and to recruit new creative executives in studio development, production and marketing.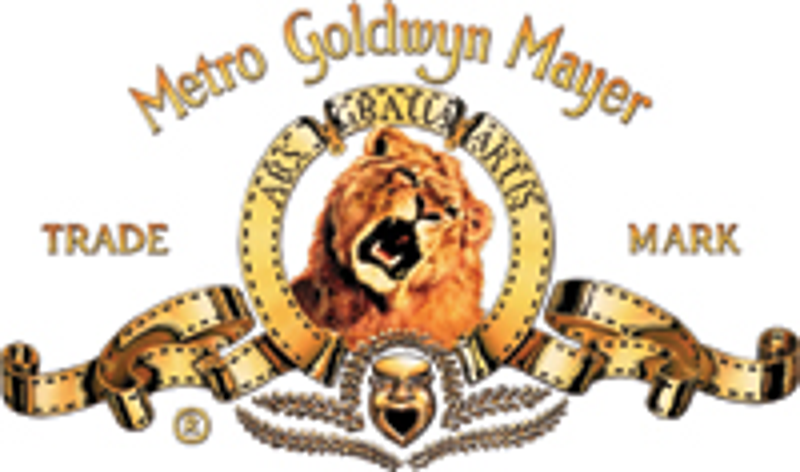 In March, MGM appointed the former vice chairman of Worldwide Production for Universal Pictures, Mary Parent, to the newly created position of chairperson, Worldwide Motion Picture Group, with overall responsibility for theatrical production, distribution, marketing, and business affairs.
"Under Parent, MGM's key focus includes acquiring content, developing theatrical releases for 2010, and rebuilding corporate development and production capabilities," explains Rutherford. "It's one of the most robust slate of releases in several years."
Rutherford says that the training and integration of the three agencies (see sidebar) working with MGM Consumer Products was completed and "the entire process will be seamless for licensees."
One key example of the synergy, says Rutherford, is the closing of the master strategic alliance with American Greetings Social Expressions across the entire library with product development for 2009 already under way.
Among the extensive line-up of new licensing opportunities being previewed at this year's Licensing International Expo:
Pink Panther.
A dedicated movie style guide called OMNIPINK utilizes "the film's international location as inspiration and inspires licensees with the myriad possibilities presented by the newest chapter in the Pink Panther saga," says Rutherford. "This bright, new spin on the licensing world's most enduring "everpink" property will open new doors to key demographics." In addition, "Pink Panther & Pals" TV series for Spring 2009 already has been sold to Cartoon Network. According to Rutherford, it features a three-pronged consumer products strategy targeted to tweens, 4 to 8 year olds, and infants and toddlers.
Legally Blonde.
MGM will release the third installment in the popular series in Spring 2009. In addition, "Legally Blonde: The Musical" will embark on a 58-city U.S. tour beginning this September. Earlier this year, MTV partnered with MGM to air the original series "Legally Blonde: The Search for the New Elle Woods," which chronicled the search for a new star to headline the production, exposing millions of new fans to the brand. "This newly branded platform, driven by continuing entertainment support, will enable licensees and promotion partners to connect with this unique and empowering girls' property with a wide variety of opportunities," explains Rutherford. "There is a brand new style guide for Legally Blonde that targets tween and teen girls with contemporary and fashionable composed art, color palettes, fonts, borders, and patterns."
American Gladiators.
The reality/competition show, which drew record ratings for NBC, already is in production on a second season, which the network began airing last month. Rutherford says that MGM has developed a comprehensive style guide for the property, which features two distinctly different areas of licensing opportunities: Classic Gladiators, which draws inspiration from the original TV series currently airing on ESPN, and New American Gladiators. Several licensing agreements have been announced, including Inkworks (trading cards), Itoys (handheld games), Rubie's (costumes), Briefly Stated (loungewear, pajamas and underwear), Jem (tees and fleeces), Trinity (classic tees), and Jakks Pacific (master toy license).
Some Like It Hot.
According to Rutherford, MGM Consumer Products is taking an upscale approach on Billy Wilder's 1959 madcap musical. "Featuring evocative and previously unseen images of screen goddess Monroe, the new style guide inspires a vibrant, feminine and fashion-forward experience for upscale products, which propels the hit film's iconic style into the 21st Century," he says. A 50th Anniversary Collector DVD is set to launch at the end of the year.
Stargate SG-1 and Stargate Atlantis.
The second original DVD movie, entitled "Stargate: Continuum," is slated to launch July 29. A third television series, Stargate Universe, is in development currently, and Stargate Worlds, the studio's highly anticipated online subscription game will debut in September, enriching the Stargate experience for gamers and fans everywhere. According to Rutherford, Season Five of Stargate Atlantis is currently in production in Vancouver, with a brand-new style guide, which provides a wealth of new images and reference materials to licensees and promotion partners.
Fame.
With a brand-new theatrical property in development for release in 2009, MGM's new style guide, which is based on the classic film's imagery and iconography, features an energetic '80s vibe.
So the Lion is roaring again and MGM Consumer Products, with retail sales of licensed products of $850 million, is looking to drive growth significantly over the next several years.
Subscribe and receive the latest news from the industry.
Join 62,000+ members. Yes, it's completely free.
You May Also Like
Loading..