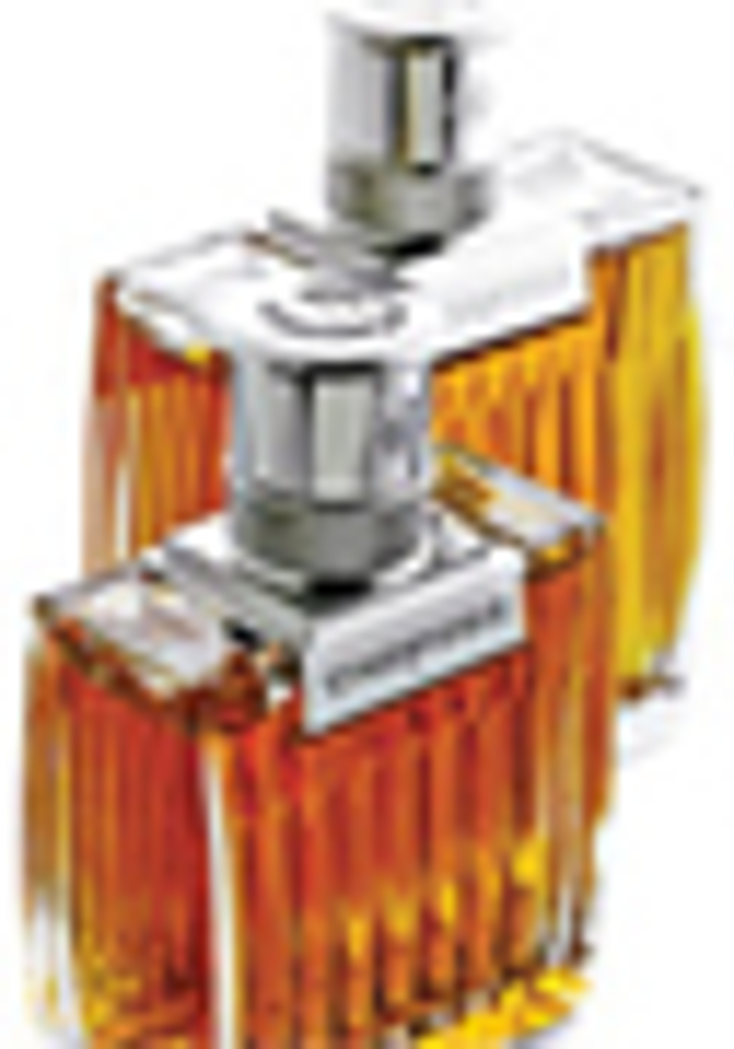 Many licensors are celebrating their brand's successes by launching spirits or spirits-related products.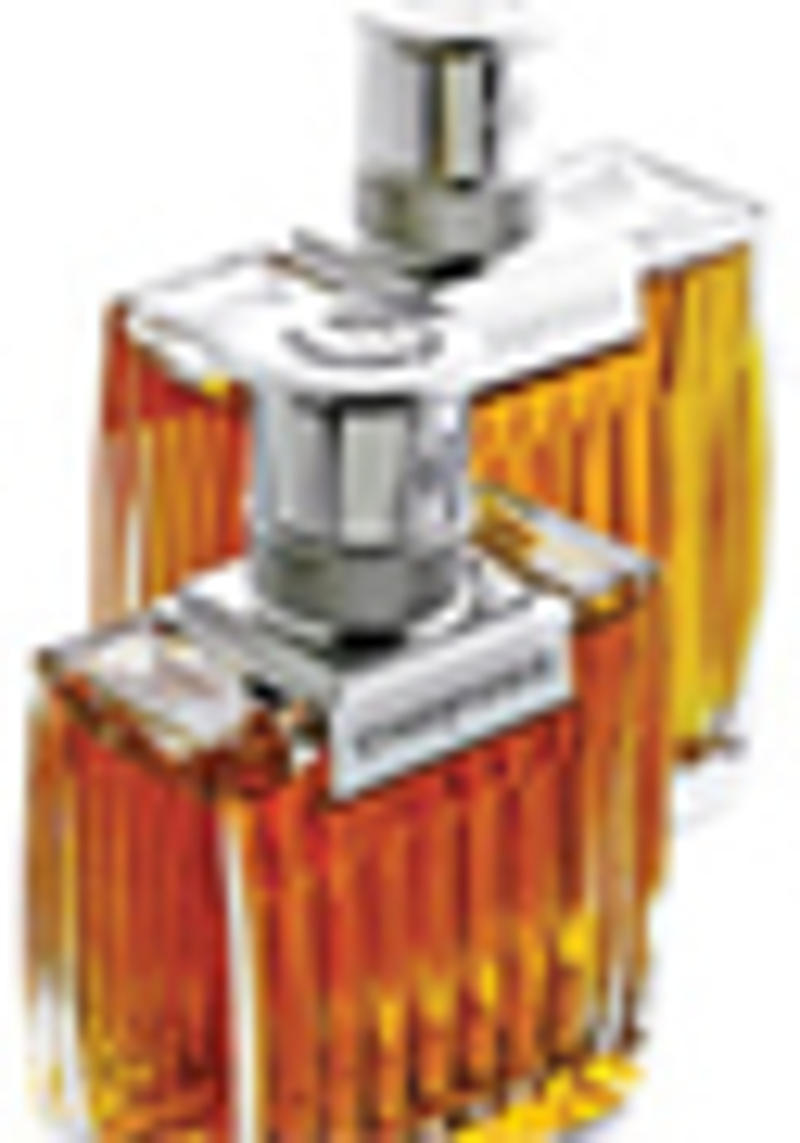 Licensing opportunities are pouring into the spirits category as fashion designers, celebrities, and lifestyle brands gain entry to the premium category. For instance, fashion designer Roberto Cavalli introduced a premium vodka that sells for approximately $60 at retail shops, but mark-ups at trendy hotspots climb as high as $300. Here's the latest on some other premium launches.
ROYAL TREATMENT
The acclaimed Courvoisier brand, which currently is owned by Beam Global Spirits and Wine, has been stamping its mark of excellence on its fine product assortment for nearly 200 years. By remaining true to the exacting standards of crafting and blending that were introduced by its founder, Courvoisier earned its superior status. It is the only cognac ever to be awarded France's "Prestige de la France" honor of excellence. The flagship brand now extends its artistry, craftsmanship, and heritage to fine fragrances with the launch of Courvoisier L'edition Imperiale—the world's first luxury spirit brand to gain entry into the high-end fragrance market.
Courvoisier
L'edition Imperiale originally launched in October '06 at the International Duty Free Show in Cannes. "The response from international retailers was phenomenal because nothing like this has ever been done before at such a high level," says Risa Turken, managing director, The Licensing Company.
The premium fragrance collection, which consists of an eau de parfum and eau de toilette, was inspired by the luxury status and heritage of the reputable Courvoisier brand, which traces its roots back to the days of Napoleon. The acclaimed cognac, which is known as the "Cognac of Napoleon," was the official supplier to the Imperial Court.
The fine fragrance, which launched in March exclusively at Bergdorf Goodman, is scheduled to roll out this spring at other high-end retail stores and perfumeries worldwide. It targets ambitious professionals, both men and women, who have a desire to succeed. Both fashion and status conscious, these urban dwellers, ages 25 to 35, frequent the hippest hotspots, and are already well acquainted with the premium brand. The innovative licensing move, which brought a spirits brand into the fragrance category, emerged from the creation of a high-end, fashion-focused advertising campaign for Courvoisier.
Created by Mane, the fragrance is produced in France and holds true to Courvoisier's French heritage. In preparation for the launch, the development team traveled to the Courvoisier chateau in Jarnac, France. The perfumer met with the head distiller to learn about the distillation and manufacturing process. "They went to explore and learn about the scent's complexities so they could recreate those components as a fragrance," says Turken.
Courvoisier L'edition Imperiale's luxury status is further conveyed through its elegant packaging. The rectangular-shaped glass bottle, which was designed in-house and custom-made in France, is grooved to add the essence of hand-cut crystal. Made of the highest grade and quality materials, the glass bottle is topped with a metallic cap that artfully displays Napoleon's crest.
This fine fragrance is created through a blend of natural raw materials. Cardamom, mandarin, tagette, and coriander blend harmoniously to create the top note, while atlas cedarwood, smoked tea, royal calla lily, and violet mingle to create the mid notes. The dry down contains a hint of vetiver, fir balsam, leather, and warm amber.
To celebrate the launch, New York's Bergdorf Goodman store hosted a series of window displays. More promotional events are planned for other department stores. The fragrance will soon roll out in the UK at Harrods and 20 of the better John Lewis stores. It also will debut in Canada, France, Russia, Italy, and the Middle East. The fragrance is offered in both 75 ml. and 125 ml. sizes; suggested retails range from $98 to $145.
The fragrance will be supported by an assortment of ancillary products that include shower gels, grooming accessories, a deodorant stick, and soap. In addition, a women's fragrance collection is expected to launch. Future plans include expanding to other fragrances similar to how Creed rolled out its Bond St. fragrance. "As different line extensions are introduced, the juice color and cap collar will change," reveals Turken. Since Courvoisier is the No. 1 selling cognac in the UK, seasonal merchandise will debut.
After the initial launch, the brand aims to extend into men's accessories such as wallets, key chains, leather goods, jewelry, cuff links, high-end desk sets, and shaving accessories. Turken sees some applications for food and beverages, but reveals that the category is not a key area of focus.
TASTE OF PARADISE
From luxury sportswear to elegant timepieces, fine furnishings, and "Tropical Cafes," the Tommy Bahama brand is acclaimed for complementing the good times with good taste. Renowned for its "purveyor of island lifestyles" positioning, the Tommy Bahama brand sails into the spirits category with the launch of Tommy Bahama Rum—the first ultra-premium rum from Barbados.
The result of a recent agreement between Sidney Frank Importing Co., Inc., and Tommy Bahama, the premium rum debuts this spring. "Other spirits have had their chance in the luxury spotlight," says Lee Einsidler, CEO of Sidney Frank Importing Co., Inc. "Now it's rum's turn."
It certainly makes sense for a lifestyle brand that touts the philosophy that "Life is one long weekend" to move into the beverage category. The Tommy Bahama brand eased its way into the food category in 1996 with the debut of a retail space and Tropical Cafe in Naples, FL.
"With this in mind, rum was a natural extension to build upon the concept of island life and a relaxed approach to fine living," says Tommy Bahama Director of Licensing Chrisann Furciato. "The beverage category was of particular interest because of the natural connection to the lifestyle and the success of the restaurants as an experiential extension of the brand."
The rums, which are offered in two delightfully distinct flavors—Tommy Bahama White Sand and Tommy Bahama Golden Sun—are fermented using specially selected yeast that is imported from the wine-growing regions of South Africa. While the climate of Barbados creates an ideal setting for the aging process, distiller R. L. Seale crafted a unique maturation process.
It begins with the finest blackstrap molasses and the purest water, which is naturally filtered through coral stone. To preserve the delicate flavors, the rum is aged at a lower proof. The lower the strength, the more barrels are needed, so Tommy Bahama rums are aged in small batches that are stored in smaller barrels.
The White Sand Rum, a clear, light-bodied rum is aged a minimum of two years in American white oak barrels. It has a smooth entry and clean finish with hints of tangy, tropical fruit. A blend of rums aged a minimum of three years fuse together to create the Golden Sun Rum. This full-bodied, amber rum has an elegant, fruity nose and a taste nuanced with hints of coffee, roasted nuts, and sweet pralines.
The taste and unique aging process distinguish the brand from others on the market. Elegant packaging enhances the brand's appeal and contributes to its superior status. Custom-designed with bold, long lines and broad shoulders, each bottle is hand decorated for a sophisticated look.
Set to launch in spring '07, Tommy Bahama Rums, which are 40 percent alcohol/volume, will be available in the 1.75 L., 1 L., 750 ml., 375 ml., and 50 ml. sizes.
To generate buzz, the rums were first unveiled at the South Beach Food & Wine Festival, which was held in February. Tommy Bahama also was the featured rum at
Vanity Fair
's Academy Awards bash. Advertising further supports the launch.
The rum's sophisticated packaging and POS materials also distinguish the brand from the others. "It's long lines and hand-decorated logo featuring the signature sun-ray palm tree logo and Tommy Bahama script are both elegant and iconic," says Furciato. The POS materials further convey the rum's Barbados origins, home to the finest local source ingredients. The imagery was shot on location in a serene Barbados setting. In-store displays feature a 4-color graphic carton that houses the bottles.
At press time no other food or beverage licenses were planned for the tropical brand, which has swept its island lifestyle from the sunglasses and ophthalmic category to luggage, watches, ties, dress shirts, fragrances, footwear, small leather goods, and umbrellas. Fabrics, furniture, rugs, fans, tabletop, and bedding also are part of the collection, which may soon include wallpaper and lighting.
LICENSING EMPIRE
Real estate tycoon, business leader, and power icon Donald Trump has certainly made success look like quite an easy feat. From real estate to reality TV, Trump's power and celebrity status eventually transformed the Trump name into its own distinctive brand.
In October '06, Trump made quite a splash with the debut of Trump: The World's Finest Super Premium Vodka. His partner, Drinks Americas Holdings, selected A. H. Wanders B.V. distillery, which has been producing vodka since 1631 under the supervision of master distiller Jacques de Lat.
The launch, which was promoted through a series of initiatives, including product placement, tastings, billboard and media advertising, public relations efforts, and sponsored events, exceeded all expectations.
Made from the finest wheat grain, Trump's vodka is packaged in an elegant elongated bottle with a metallic gold panel that boasts a clear "T" design that displays the Trump name. Created by iconic designer Milton Glaser, the bottle's tall design resembles the soaring skyscrapers that the Trump name is associated with.
Beyond simply boasting the prestigious Trump name, the vodka earned the right to claim its status through its unparalleled production process. The water, which makes up 60 percent of the finished product, needs to be perfectly pure. Reverse osmosis treatment, an ion exchange treatment, and filtration via a Norit Candle filtering process helps achieve this. The wheat produces a distillate (fermented liquid) that is between 93 and 95 percent pure alcohol. It is stored for six months in temperature controlled stainless steel tanks. The distillate is filtered twice through a highly regulated and superior carbon filtration process, then, under the experienced eye of master distiller de Lat, it is sent through a unique nine-column filtration process. The carbon filtration process is repeated twice more to balance any edges the liquid may have and to naturally "sweeten" the formula. The product is then transferred into temperature controlled stainless steel storage tanks before bottling. Available at liquor stores, restaurants, and golf courses; suggested retails range from $31 to $40.
Subscribe and receive the latest news from the industry.
Join 62,000+ members. Yes, it's completely free.
You May Also Like
Loading..