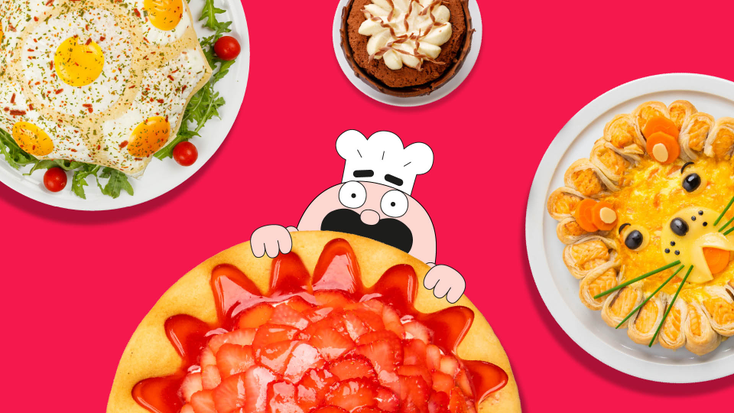 Chefclub promo image.
Chefclub
The ability to cook with recipes that are simple and tasty is something foodies of every kind can appreciate. But finding such recipes isn't always easy.
, a cooking brand started by three brothers in France, is all about sharing accessible, delectable meal ideas with a focus on fun. The company combines cooking and entertainment into what they call, "eatertainment."
One unique thing about Chefclub is its relationship with its users – a community the brand relies on for ideas and input. It's a concept that works very well, as it has garnered 100 million subscribers and 2.5 billion monthly views on social media.
Marie-Laure Marchand, senior vice president, global consumer products, business development, Chefclub, spoke with License Global about the brand's growth, collaborations and why it is exhibiting at
for the first time.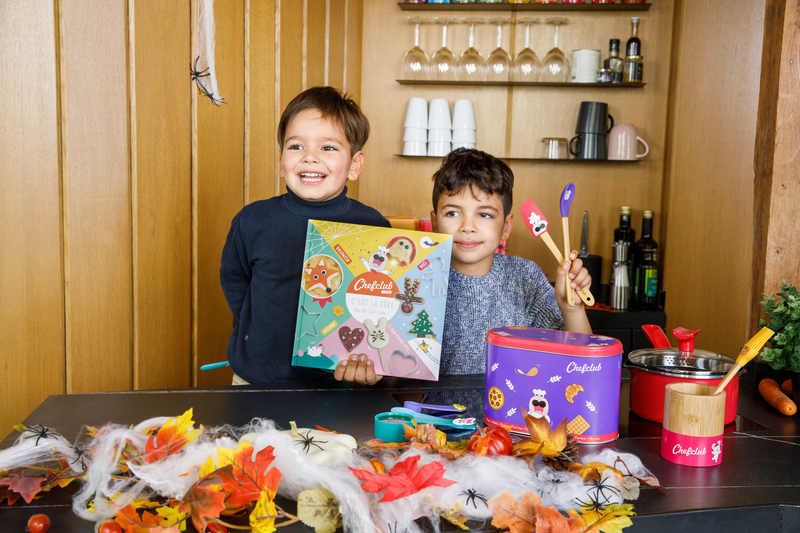 Chefclub launched in 2016, well before COVID-19, but the company managed to thrive throughout the pandemic, owing at
least in part to a captive audience during lockdowns and self-isolating. The company continues to keep an eye on trends in the food space.
"We've seen a huge jump in home cooking, of course, since the pandemic and that's become something that people haven't lost," says Marchand. "We do see a lot of family cooking and this is becoming an experience and a transgenerational experience, whether it's between parents and kids, grandparents with their grandchild – we see that a lot."
Key Ingredients for Success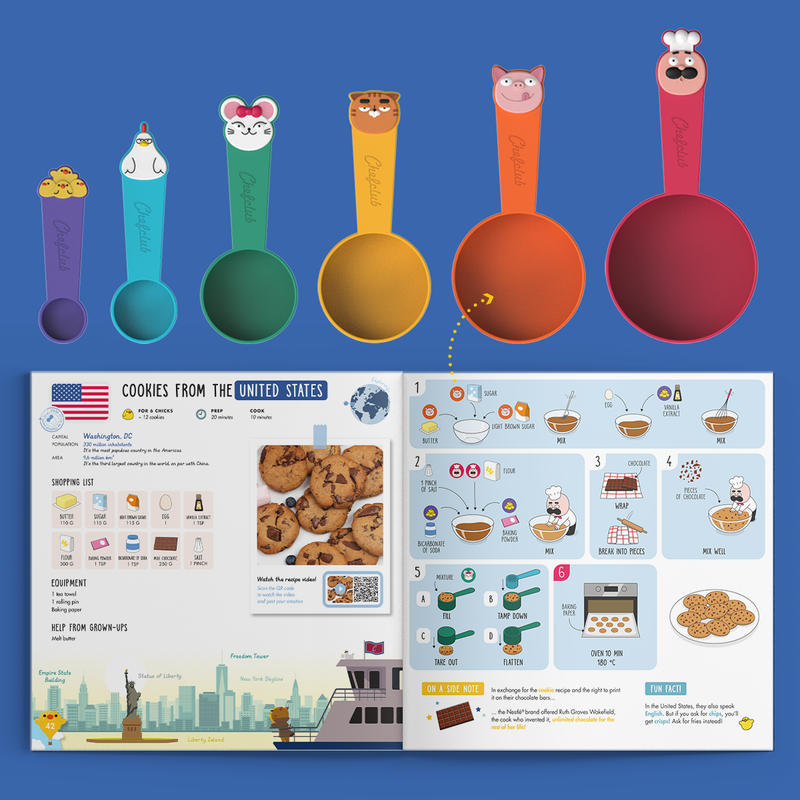 Chefclub has seen is a big growth of a green attitude in cooking and an interest in sustainability. "People are cooking local using local ingredients and cooking by season," says Marchand. "We see a lot of upcycling and we've seen all these trends happening and we are listening to our community."
Marchand explains that Chefclub is switching its positioning by becoming a content studio, a decision that was made to meet the needs of its community. "For example, we have almost 12 new shows in production and development," she says.
Many of those shows are being developed in response to some of the same trends that the company has been observing. In response to the interest in sustainability is a program in development, "Everything Must Go," about using one ingredient, for example, a potato, and using the whole thing – including the packaging.
"The healthy aspect of cooking is very crucial," explains Marchand. "Especially for the Chefclub kids' brand. I think this is becoming a true crucial point for families."
To address growing focus on healthy eating and cooking, the company is developing a new kids' cookbook in France, called "Super Veggies," that encourages healthy eating by casting vegetables as superheroes. The 25-recipe book illustrates seasonal vegetables and gives kids some tips about the health benefits.
Marchand adds: "We've seen a lot of requests for meat alternatives. So, we are developing a new show called, 'The Vegetarian Show.' We have new shows coming that I think are really big trends that we see and we follow, and we immediately respond to the trend with new concepts for shows and content."
Building an International Menu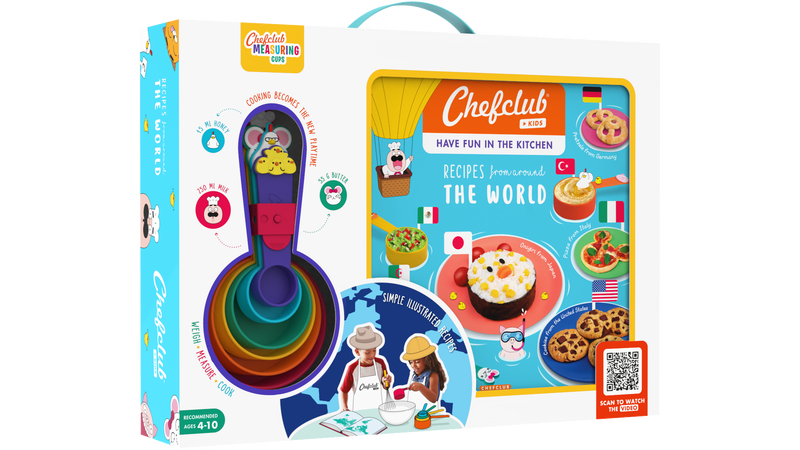 In July, the company announced a partnership with Pluto TV, a free ad-supported streaming television (FAST) service, for the launch of a standalone Chefclub channel in France. The partnership comes on the heels of Chefclub's debut on Pluto TV in the U.S., Latin America, Spain and U.K. earlier this year. But the company hopes this is just the beginning.
"We are diversifying our content," she says. "Our ultimate goal will be to launch our own standalone channels in the U.S. and also across various platforms in the French market, in Europe, but really focus on the U.S. and our key targets. We want to extend beyond the social media scope and that's why we are taking these steps, the fact that we will be producing many different concepts, appealing to different kinds of audiences. We want to become a one-stop studio with eye-catching culinary content. That's really our mission – it's become our top priority."
To appeal to the American appetite, the company now has a full team dedicated to the U.S. The content studio has eight shooting rooms and half of those are dedicated to U.S.-specific shows. "We have a bigger kitchen and appliances," says Marchand.
"We use U.S. ingredients. It's a very big focus of ours. We would love to have a standalone channel in the U.S."
From its birthplace in France, Chefclub is blossoming into a global presence. Marchand attributes that to the company's unique take on cooking.
"I think it is a bit different maybe from what you see – it's cooking entertainment. We are producing entertaining content, and we are also social media specialists. We know what works and this is kind of a universal on social media. Our videos are made to catch people's attention. Since the pandemic, cooking has become a very interesting topic and an international topic across all regions. The fact is that we also have a wide audience – we cook for everyone, meaning, not just women but also men, kids, as well as, the older ones, like grand-parents. We put everybody in the kitchen, and we have fun."
Keeping it Simple and Fun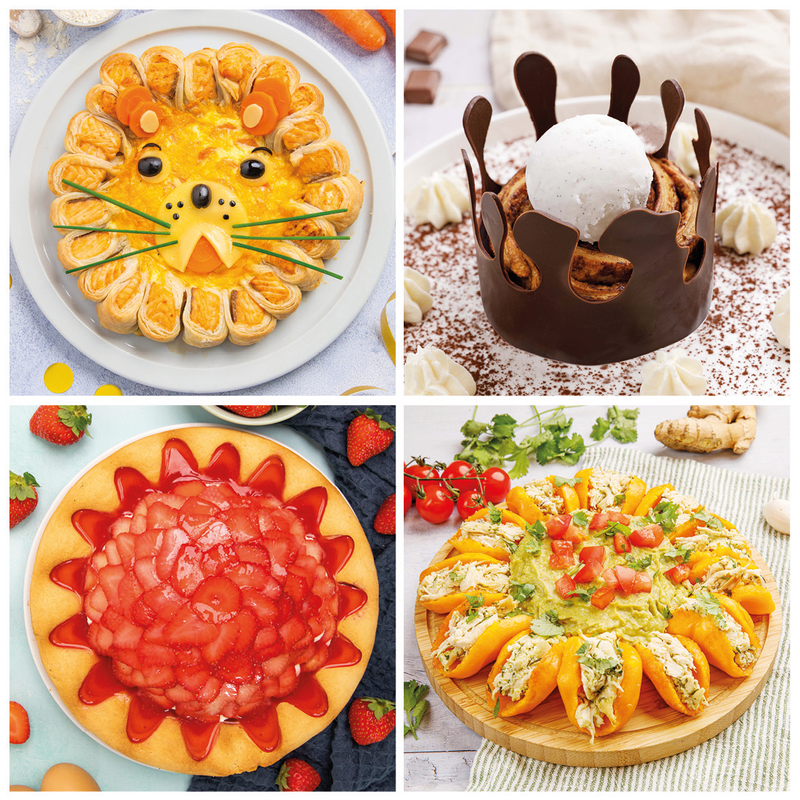 Marchand points out: "The fact that our mission is to use ordinary ingredients to make extraordinary recipes is in sync with what people are looking for. They don't want to spend hours looking for ingredients that are hard to find. With our videos, they can open a kitchen cabinet, find the ingredients and get cooking. This is what we offer with our videos and concepts."
The company launched its kids' channel, as well as the first cooking set at the same time, back in 2019 in France, just prior to the pandemic.
"We developed 27 innovative products on our own," says Marchand. "They've encountered tremendous success, especially in the French market where we launched them. So far, we've sold 300,000 units. It's just amazing. It's huge. And the response from our community, from, our consumers is outstanding. And again, it's also very trans-generational because grandparents buy it for the kids and they cook together."
Entering into the location-based experiences category, Chefclub is also working on a new event tour with 10 French malls from the Klépierre Group, a European leader in shopping centers. The live events, called "Playfood," are aimed at offering gourmet, accessible, fun and shareable culinary experiences to kids and families.
"We are extremely proud because this is really the expression of what we want to be," says Marchand. "We want to be more than a cooking brand. We want to create unforgettable memories, culinary memories."
The "Playfood" live events will tour France beginning in October and into 2023. Each event will last four days, Wednesday through Saturday, and will feature three ded-icated areas, each branded by a Chefclub Kids character and each offering different food-related experiences. "One will be of course a culinary work workshop," says Marchand. "There will also be some battles between adults and kids. There will be a quiz game TV show, where a savory team and sweet team will have to respond to different, fun questions. There will also be huge donut and lollipop that people can sit on and take pictures. We will encourage people to post it on Insta-gram, and they could also get Chefclub goodies."
Chefclub also operates a robust direct-to-consumer and direct-to-retail and publishing business. The publishing business now has 25 titles in its catalog, available online and at retail, selling over 700,000 cookbooks to date. But that wasn't part of the initial plan.
Marchand says: "At the very beginning, our community was asking for cookbooks, which was a big surprise to the Chefclub founders, because they created a digital world and brand, and they were very shocked that they were asked to create a physical book. The bigger surprise is that it's been a huge success."
In 2021, Chefclub announced the launch of a Chefclub by Tefal cookware line including skillets, saucepans, kitchen tools and small domestic appliances via offline and online channels as well as direct-to-consumer on the Tefal and Chefclub websites.
"We are using their styles and cookware in our videos," says Marchand. "So, it's also very cross-promotional because you see the products in the videos and it's very natural, and then you can find them on our website or on Amazon. direct-to-consumer is a very big point of action for us and very strategic."
It's impossible to talk about Chefclub without touching on Chefclub Kids. At the forefront is the Chefclub friends' brigade, the animated mascots from the kids' channel.
"These popular characters have a recognizable look and feel that perfectly express our DNA and brand positioning between food and entertainment," says Marchand. "They are at the core of our Chefclub style guide and have been instrumental in developing Chefclub consumer products, including the 250,000 kids' kitchen kits sold."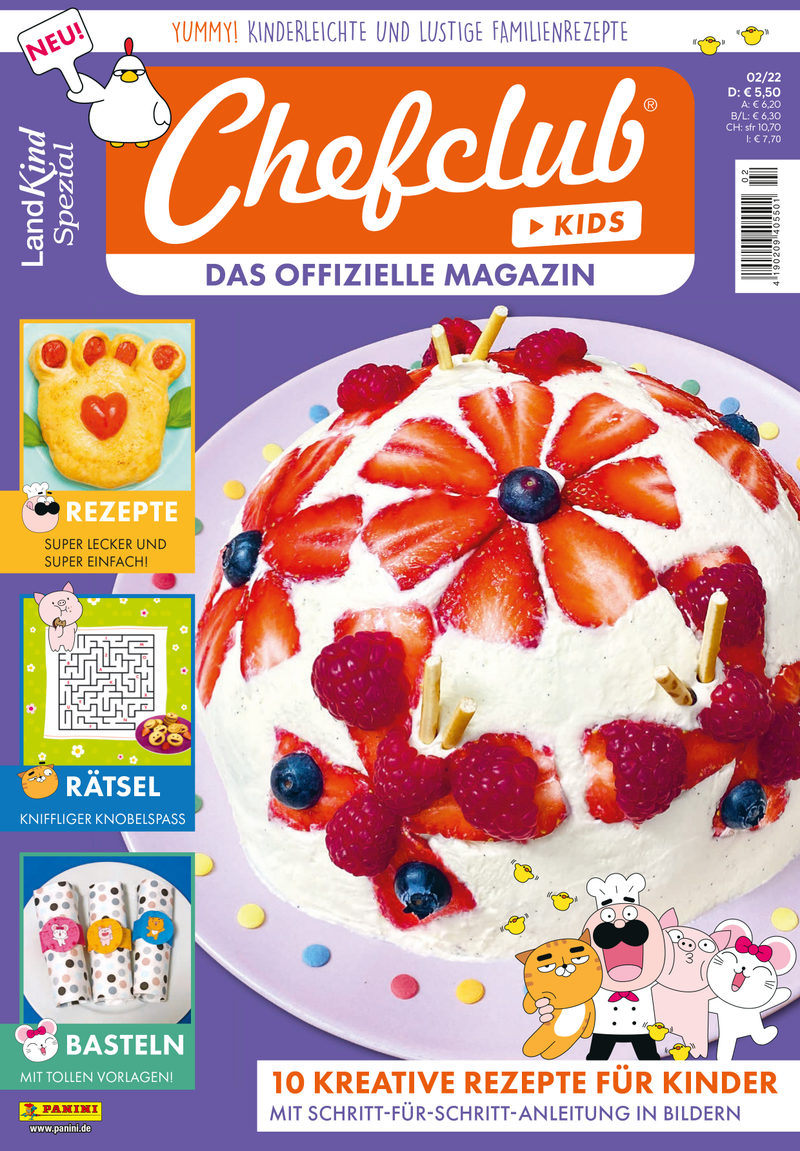 Another new addition to Chefclub Kids portfolio is the upcoming launch of a licensable animated series, "Chef-club Friends," aimed at 5-to 7-year-olds. Still in the early stages, Marchand had no choice but to keep her cards close to the chest.
"All I can say right now is that it's good news and it's developing nicely," she says.
For Chefclub's participation at BLE this year, March-and reiterates the company wants to convey that it is more than a cooking brand.
"We are a culinary content studio, and we have so much content to fit lots of licensing needs, whether it's publishing or product development," says Marchand. "We'll have a specific focus on kids – we have the ani-mated series project, but we also have a short hybrid format that we are working on. We believe there is huge licensing potential to this. This is the reason why we took a stand at BLE for the first time, because we now have brand awareness. We have enough content to sustain, and to be able to develop even further into licensing. The U.S. is a big market for us. We want to take our time, but I would love to find the right licensing agent who is familiar with lifestyle brands and food brands. So, we will be looking for that."
Read more about:
Subscribe and receive the latest news from the industry.
Join 62,000+ members. Yes, it's completely free.
You May Also Like
Loading..