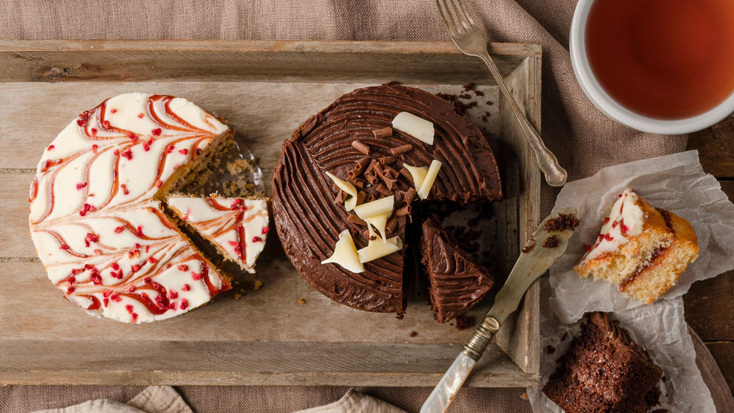 Finsbury Mary Berry cakes.
Finsbury Food Group
Finsbury Food Group
, one of the largest specialized bakery suppliers in the U.K., is a cake, bread and morning goods manufacturer that has become a mainstay for families and retailers across the U.K., France and Benelux. For Finsbury, licensing hasn't only created the opportunity to expand the business into new avenues but brought together countless fans, friends and families to light a candle on brand-inspired cakes in collaboration with intellectual properties.
You know you're doing something right when Mary Berry, the "Queen of Cakes," extends a partnership offer for a range of licensed cakes and bakery goods inspired by her vast portfolio of cookbooks, enabling everyone to experience her recipes and flavors firsthand.
Daryl Newlands, head, brands and marketing, cake, Finsbury Food Group, talks to License Global about creating fan-driven moments through the universal language of cake.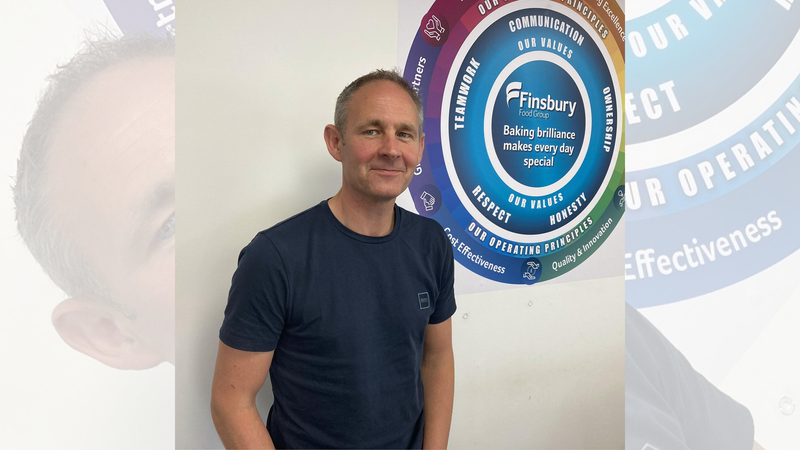 Daryl Newlands, head, brands and marketing, cake, Finsbury Food Group.
"Our goal is to bake brilliance every
day through consumer-led innovation while building a sustainable business based on our capabilities, people, partnerships and continual investment," says Newlands.
The journey to excellence and consumer based creations that brought partnerships with some of the greatest brands and celebrities in the world branched out into licensing through its first collaboration with "The Simpsons" in 1998.
Following the success of this range, the team continued to invest in licensing and growing the business through fandom channels – such as
,
and
– as well as the unique flavor portfolios of brands such as
,
and Gordon's Gin.
"The business was introduced into the licensing world by Kelvyn Gardner many years ago when the business identified licensing as an opportunity to help build the celebration cake category," says Newlands. "From there, this has created a legacy for the business regarding how licensing could bring something different to the cake category. Over the years, we have built a strong brands team that manages a wide portfolio of licensed brand partnerships – including Mars,
and Thorntons – which we see as a key strategic pillar in our overall business. Today, the power of licensing for Finsbury Foods is stronger than ever before, and we see this trajectory continue as demand for these products increases yearly."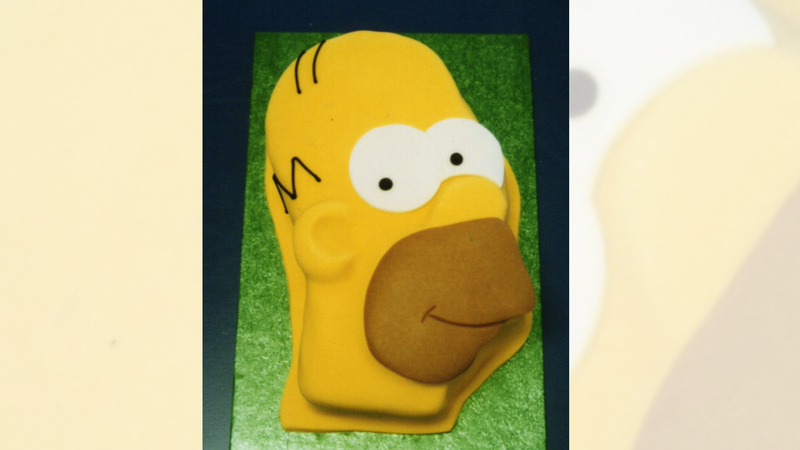 Finsbury Homer Simpson cake.
Finsbury Foods works with many brands and focuses on celebration, sharing, snacking and food-to-go. The highly sought-after Baileys, Guinness and Gordon's range came through a partnership with Diageo. Through
came one of the top-selling celebration cakes on the market. Through Disney came "
" and
lines. Brand licensing, rightly noted by Newlands, is an "extension of emotional connection" driven by the appeal or nostalgia of a brand built over generations. Licensing allows people to connect deeply with something they identify with on a personal level, and it spans a wide age demographic from preschool up. Licensing, particularly in the cake category, enables consumers to bring their identity and connection with a brand to life in a format that can be shared among their closest family and friends.
"Whether it be a birthday cake with their favorite character on it or a snacking product based on a confectionery brand that reminds them of their childhood, licensing allows for an emotive experience – whether that be nostalgia, excitement, comfort or other," says Newlands. "Our range of licensed branded cakes is an integral part of our business with strong consumer engagement. We manufacture a wide range of products from celebration, sharing, snacking, food-to-go and seasonal products that appeal to a wide age demographic and a variety of consumer occasions. We have long and short-term partnerships, which all play a key role in our category offering. These spread as wide as character, gaming, confectionery, lifestyle, celebrity and nostalgia brands."
While the individual products may have a limited shelf life in the grocery aisle, the partnerships behind these beloved products have been kept fresh for decades, from long-standing relationships to new and engaging brands.
One of the most notable partner brands for Finsbury Foods is Thorntons, which has worked with the baked goods business for 21 years. Through this license, the team grew the Thorntons brand by placing high-quality products in the hands of key consumers. Finsbury Foods has partnered with Disney for over 18 years, as well as with companies like
, Nickelodeon,
,
, Mattel, "
,"
, Me to You, Xbox and the FA.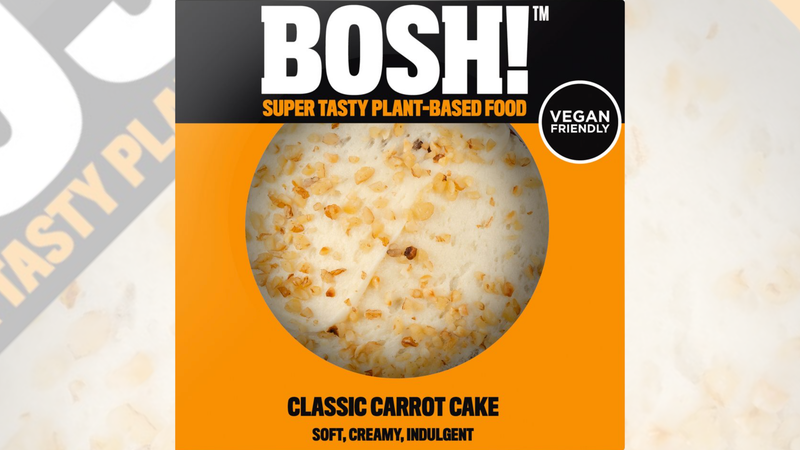 BOSH! plant-based carrot cake.
"We also have worked with some great celebrity brands such as Mary Berry and BOSH!," adds Newlands. "Through these licenses, we can offer a real point of difference in authentic recipes that are true to each of their values."
These core success stories make up an exciting history of licensing within the Finsbury Food Group, but the key to ongoing success within the rapidly growing food and beverage or grocery market is a changeable landscape of strategy for flavor, function and fandom alike. Following trends has led Finsbury Foods to spark partnerships with restaurant brands such as TGI Friday. With an "American" movement flourishing in the food aisle, the 2021 partnership resulted in two products built on an in-demand flavor profile of high quality for U.K. consumers.
"Trends in the category are ever-evolving in terms of flavors, profiles and formats," says Newlands. "Combining key trends and our licensed brands enables us to develop innovative, trailblazing products that excite shoppers and drive retail. In recent years, we have witnessed the rise of flavors like caramelized biscuit, blonde chocolate, tropical, and salted caramel; these can span a range of formats like loaded snacking and brownie-based celebration cakes to mashups such as blondies or cookies and cream. The list is ever-changing, and Finsbury Foods must monitor these trends and capitalize upon them using our strong portfolio of acclaimed brands. Our Xbox cake is a great example of this, whereby we capitalized on the hyperrealism trend to develop a cake in the shape of an Xbox controller, which has continually proven its success in the market."
For Finsbury Foods, the ongoing journey is a recipe of trend-driven strategy, consumer-first thinking and surrounds the continued investment in licensing and brand collaboration. As the food and beverage market continues to thrive, and with licensing a rapidly growing demand, the future of bakery and morning goods for Finsbury is truly something to celebrate.
Subscribe and receive the latest news from the industry.
Join 62,000+ members. Yes, it's completely free.
You May Also Like
Loading..