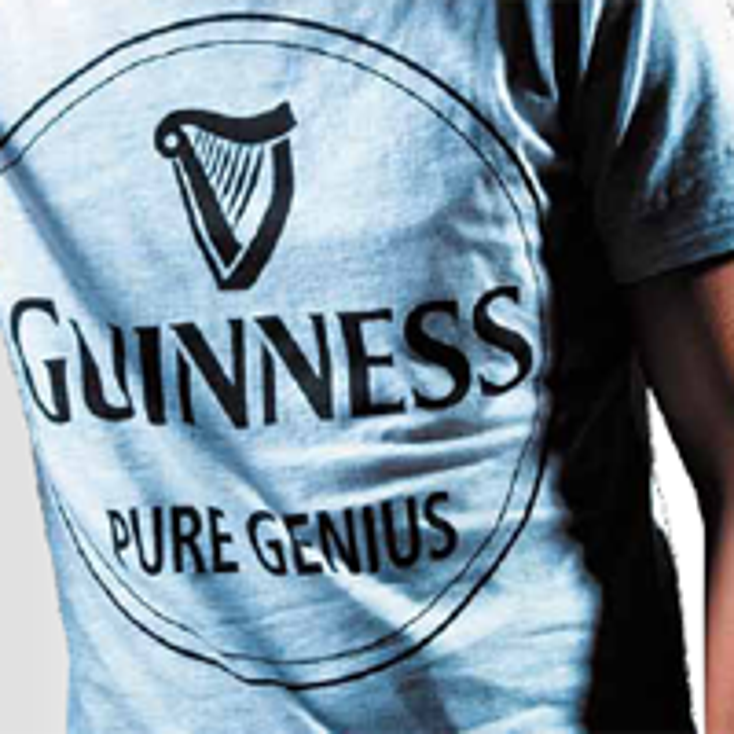 Licensor Diageo and licensing agency Beanstalk are pairing to expand the Guinness beverage brand into new and broader categories.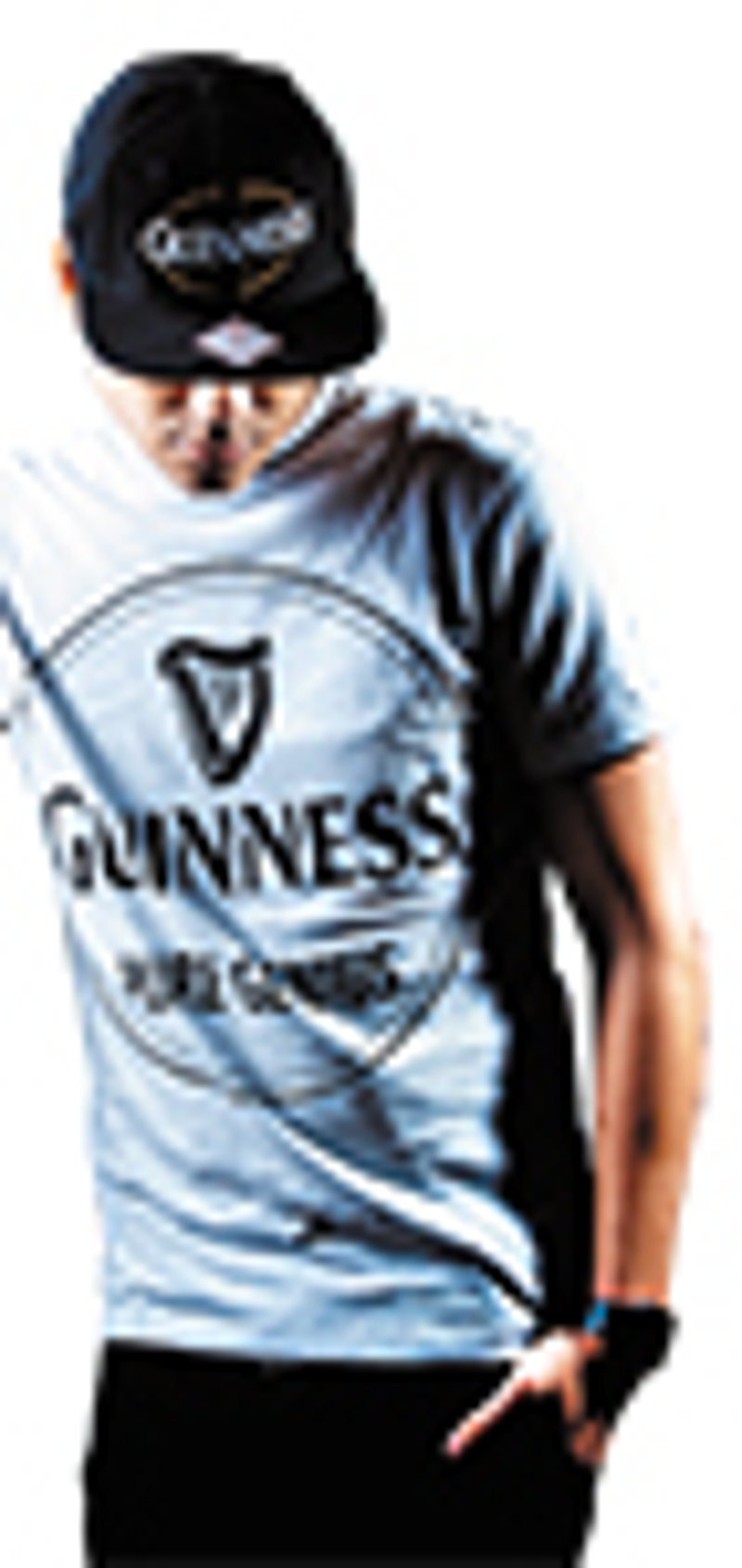 With some of the best known spirit and beverage brands in its portfolio, Diageo's Guinness Irish stout beer has built a legacy that is known the world over. With more than 60 countries crafting its brew, the Guinness brand is among the globe's best-selling alcoholic beverages and enjoyed in more than 120 markets.
Extension under licensing has long been an important strategy for the brand, and working together with leading brand extension agency Beanstalk, Diageo is looking to further expand Guinness' footprint across a range of consumer product categories.
"Our licensing strategy is all about building brand equity, as well as constantly recruiting new consumers while re-recruiting existing consumers," says Shane Grogan, senior licensing manager, Diageo. "We achieve this by extending our trademarks into a variety of relevant, high-quality, creative licensed products and services that reinforce or enhance perception, understanding and acceptance of our brands. Our goal is to deliver 100 million
paid consumer engagements annually that convert to low risk, highly profitable revenue streams for Diageo. As experts in the licensing business model, we continually outpace our beverage brand competitors and create a measurable advantage for Diageo."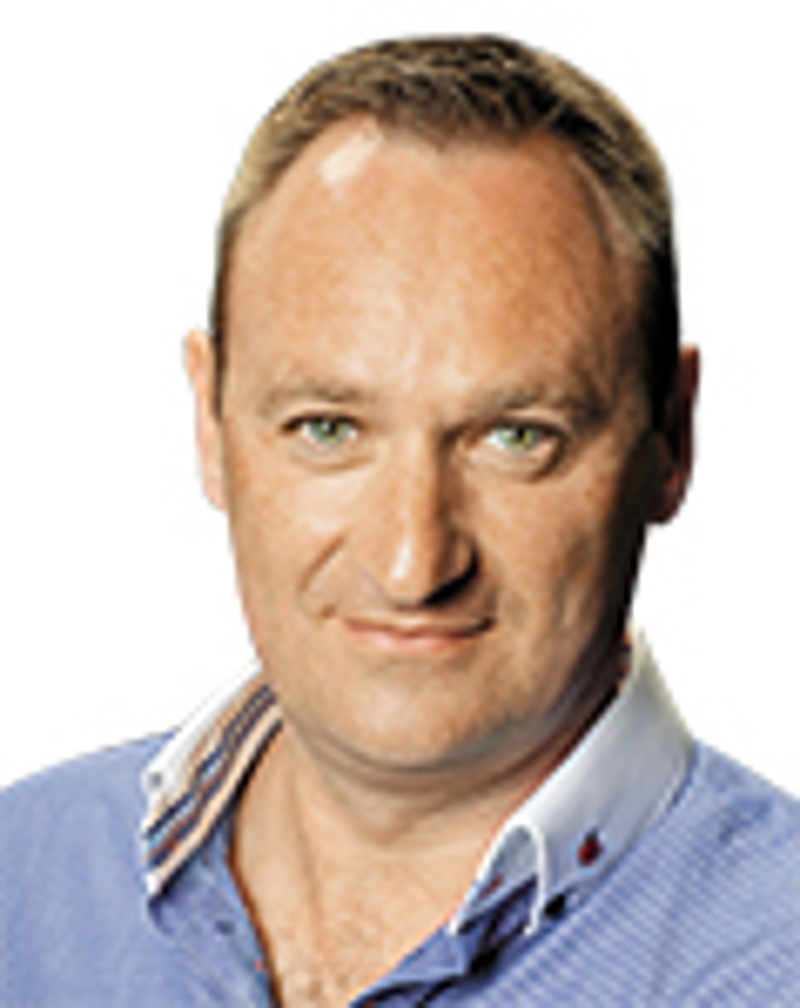 Shane Grogan, senior licensing manager, Diageo
Officially licensed Guinness product first hit market in Ireland in 1985, quickly expanding to Great Britain and then North America in the 1990s. Other European markets soon followed, and today the brand has approximately 10,000 SKUs at retail across multiple categories with up to 25 licensees. The Guinness brand currently finds much of its product extension success in these established markets but, according to Grogan, South America and Asia are regions that will receive a revitalized push for new consumer recruitment.
Through its partnership with Beanstalk, Diageo will achieve its brand extension goals in multiple categories, with fashion, lifestyle, home, gift and food and beverage leading the charge.
"Guinness' greatest strength is its 'distinctivity'–our product is very different from everything else in a bar–and we believe in doing things differently as well," says Mark Sandys, global head of beers and Baileys, Diageo. (Diageo's Baileys liqueur brand is also a product extension focus for Beanstalk.) "Over the years this has led to some of the most famous advertising campaigns in the world, but most importantly it has led us to create one of the world's greatest and most famous beers, which is enjoyed from Dublin to Douala. As the current guardians of the Guinness brand, we have a responsibility to live up to the legacy of our forefathers and to constantly reinvent the way the brand comes to life for a new generation of adults."
Building on the brand's iconic status and unique visual identity, Guinness is currently working to cement its position as a trend- and quality-driven fashion lifestyle brand, targeting both male and female Generation Y consumers. Product will leverage the brand's distinct Irish heritage as well as the wealth of assets it has gathered in the 250-plus years since its launch.
Licensee Sunset Bioworld is on board for a range of Guinness-branded apparel and accessories that hit major U.K. retailers this year, including fast fashion chains Next and Asos. (Germany, Italy and Holland will also see the fashion range.) The collection, which includes t-shirts, tanks and sweatshirts, is targeted for the Generation Y crowd, and Beanstalk will work with Diageo on growing the program.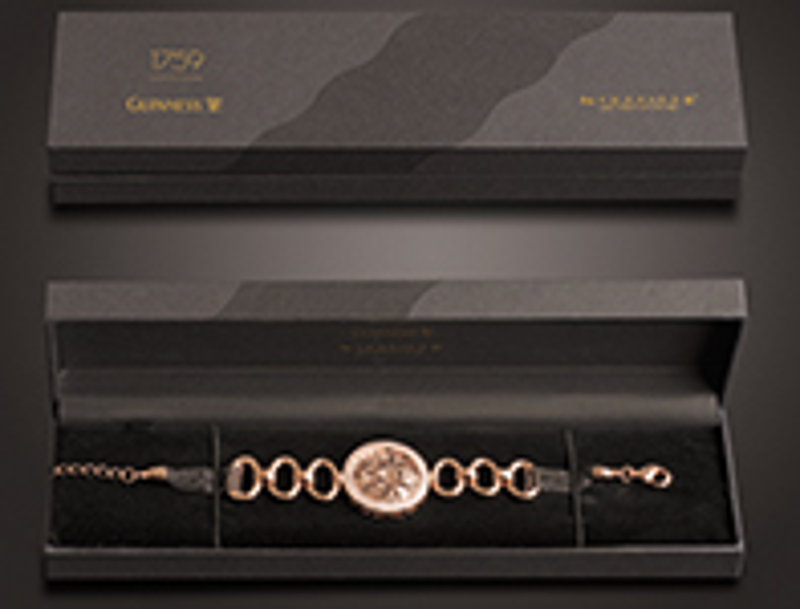 "One key strategic objective for us is to deliver influencer and advocacy programs across key strategic brands," says Grogan. "Influencers represent an opportunity to share our brand stories and content with their networks (online and offline) in order to help shift perception, create product demand and drive brand fame. We need to treat them as partners and create bespoke content and experiences for and with them. We aim at building powerful and personal relationships that in turn drive advocacy. We need to forge content collaborations with influencers who will share our brand stories in their own respected style, and we need to choose influencers that will give us connections to culture and trends."
Diageo also has a foothold in the home and giftware category, with licensee Newbridge Silverware tapped to develop an exclusive collection of jewelry, housewares and decorative items. The line debuted in Ireland this year, and, with the help of Beanstalk, will extend to the U.K. It's currently on shelf in travel and tourist retailers in Ireland, and key jewelers such as Weirs of Dublin, as well as Newbridge occasion stores and in its visitor center in Kildare, Ireland. According to Grogan, Diageo will look to bring the Newbridge range to North America over the course of the next year.
Other categories lend themselves organically to the Guinness brand, and Diageo and Beanstalk will look to grow product reach through its relationship.
"Gourmet food presents a large growth opportunity across key markets such as Great Britain and North America," says Grogan. "Categories such as gourmet meats, sauces and pub snacks are a natural extension for the Guinness brand."
But, ultimately, these product extensions must make sense to the original nature of the brand and build its equity in a meaningful way.
"We are very much focused on developing brand collaborations across key apparel categories in both Great Britain and North American markets. Each and every licensed product category must be a true representation of our 'Made of More' strategy; it is in the spirit of this that we look at all our merchandise ranges," says Grogan. "We must be bold in our creative approach, be brave in our use of color and format and ensure we make decisions that will inspire generations of consumers to come."
Subscribe and receive the latest news from the industry.
Join 62,000+ members. Yes, it's completely free.
You May Also Like
Loading..