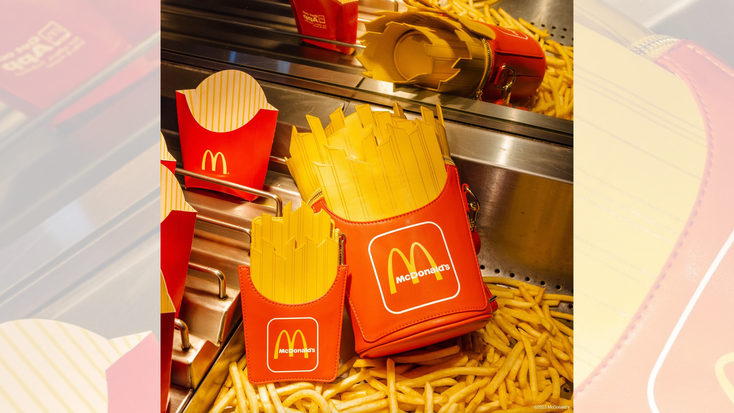 McDonald's and Loungefly products.
McDonald's
It's not a stretch to say that
is one of the most-recognizable brands in the world. Logo.com lists the golden arches, for which the restaurant chain is famous, as the second most-renowned logo globally, behind only Apple, citing that it represents more than simply a fast-food chain; it's seen as a "cultural icon associated with global expansion, capitalism and the spread of American culture."
Of course, its recognition comes from the 70 million customers, which GlobalData reports McDonald's serves across its 40,000+ restaurants daily. More than 30% of its restaurants are in the U.S., with key markets in China, Japan, France, Canada, Germany and the U.K.
It wasn't always that way, though, and businessman, Ray Kroc, played a significant role in embedding McDonald's into the culture of not just Americans but consumers globally during his time as chief executive officer from 1967 to 1973. In the early ʻ60s, Kroc set about changing the way roadside stop-and-eat diners were perceived
in America, from being a place notorious for biker gangs and young adults to somewhere a family could stop to enjoy a burger. In 1975, the first McDonald's Drive Thru opened in Sierra Vista, Ariz., and, according to McDonald's, the Drive Thru currently accounts for about 70% of its business. With fast-food culture entrenched in society, CBS News reports that around 20% of McDonald's meals in America are now eaten in cars, thanks to the ease of ordering and eating.
The chain, which still traded during the various lockdowns, helped by the surge in home food delivery apps, is well and truly in the post-COVID-19 recovery phase. GlobalData reports that in 2021, McDonald's generated total revenue of $23.22 billion, of which nearly $8.71 billion was generated from restaurants in the U.S. It also opened 1,494 new restaurants globally during 2021, with 661 closings, as business began to return to the pre-COVID levels.
McDonald's Happy Meal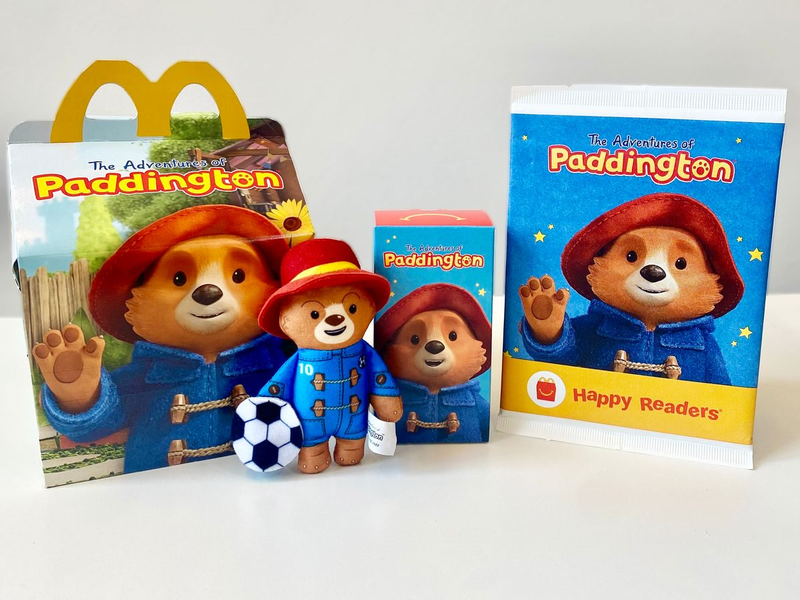 For many, the first interaction with the brand comes from the McDonald's Happy Meal, the kids' meal sold in the iconic red cardboard box, usually accompanied by a toy or book. The Happy Meal was created in the mid- '70s, some 30 years after the first McDonald's restaurant opened in San Bernardino, Calif. It was Chilean-Guatemalan businesswoman and philanthropist, Yolanda Fernández de Cofiño, who came up with the initial concept while managing the McDonald's franchise in Guatemala. While it was not in the guise of the Happy Meal we know today, Fernández de Cofiño introduced the concept of a small children's menu to the company. Her "Ronald Menu," named after the restaurant's mascot, Ronald McDonald, consisted of a small hamburger, small French fries, an ice cream and a toy.
McDonald's executives took the Ronald Menu and rolled it out across all its restaurants in 1979, and the McDonald's Happy Meal was officially born.
The packaging was designed by Bob Bernstein, who came up with the idea of a packaged meal that kids could enjoy all on their own and from then on, it wasn't just the food that kids were begging their parents to take them to McDonald's for, it was the Happy Meal toy too!
The very first Happy Meal was circus-themed and came with several small toy options, like a "McDoodler" stencil or "McWrist" wallet. Later that year, the first licensed toy was included in the Happy Meal in collaboration with "
." According to USA Today, television commercials enticed parents to bring their kids into their local McDonald's to get a kids' meal with a special "Star Trek" prize. Today, McDonald's is one of the hottest properties to work with, as
,
.,
,
,
,
and
have all collaborated with the brand.
The Happy Meal taps into the "collection culture," with kids not being content with having one toy from the collaboration series – they want the whole set.
McDonald's Happy Meal in Licensing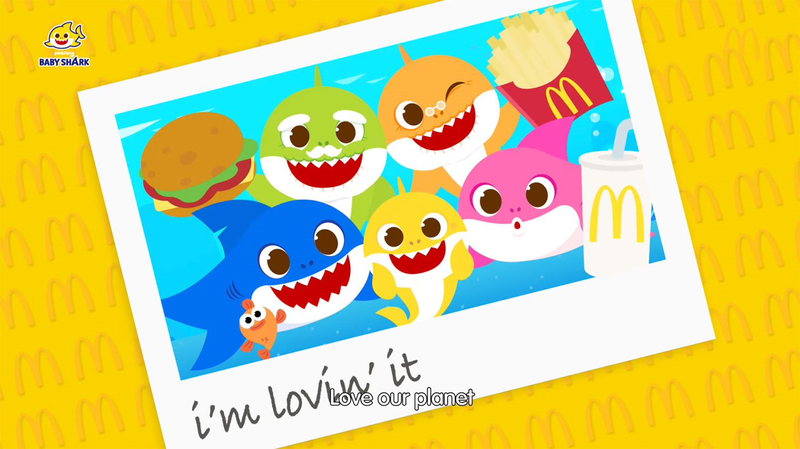 Many people have childhood memories of their favorite Happy Meal toy, whether it be the "McRobots," or something from the Happy Meal Teenie Beanies collection; you can probably age someone by the collaboration that most resonates with their childhood. Kids' movies have naturally proved very successful. The collaboration with Disney, which has seen linkups with "Bambi," "101 Dalmations," "
" and "
," stretches back to "The Fox and the Hound" in 1981.
However, many collaborations over the years have focused on collectibles. In 2018,
's parent company,
, partnered with McDonald's Happy Meal for the 35th birthday of the fictional character, with consumers being able to collect eight Hello Kitty and Sanrio friends' fashion watches with each Happy Meal purchase. Anniversary and themed collaborations are commonplace, most recently last Christmas when The Lumistella Company,
and McDonald's announced the launch of the first
Happy Meal – with branded packaging, including a choice of one of 10 North Pole plush characters.
Toy maker, Spin Master, partnered with McDonald's USA to provide Zoobles and Liv toys for McDonald's Happy Meals. "Partnering with a global leader such as McDonald's is an exciting part of our marketing plans for Zoobles and Liv," said Harold Chizick, vice president, communications and promotions,
, at the time.
A promotion with
U.K. featured characters from the video game, "
," including Mario, Luigi, Toad, Donkey Kong and the Super Mushroom power-up.
It's not just toys, though. A collaboration with The Pokémon Company saw Happy Meal's feature one of 12 Pokémon trading card game cards and battle launcher toys. In Australia and New Zealand, a partnership with the
Story Company saw literary works feature in the meals. Drinking cups have been featured regularly, depicting images of famous characters. In contrast, a recent collaboration between Loungefly and McDonald's saw the former produce a collection of backpacks and related accessories, including a McDonald's Happy Meal backpack.
"Working with the McDonald's team has been amazing," says Liz DeSilva, senior vice president, creative,
. "They totally understood who we are as a brand and what makes us different in the market. It is a nostalgic brand, and we love to take fandoms from the past and interpret them to be relevant today. What's more iconic or nostalgic than the McDonald's Happy Meal? With this new collaboration, we were able to find unique artworks from the past and work with the McDonald's team to create truly unique items."
"We've received so much positive feedback from fans that couldn't wait to go to McDonald's and purchase a meal by pulling out their French fries cardholder from their Happy Meal bag," adds Derrick Baca, senior vice president, creative, innovation and vision, Loungefly. "Loungefly fans are bold and are not shy about promoting their fandoms. We are thrilled to be able to provide that experience for our fans."
Like many other global companies, McDonald's is focused on sustainability, accelerating solutions that reduce waste while also transitioning to more sustainable packaging and toy materials. As of 2020, U.K. and Ireland branches of McDonald's have no longer included toys made from non-recycled or non-renewable forms of hard plastics, with the meals now featuring either a soft toy, paper-based toy or book. Its 2021 annual report pledged that the business aimed to create more sustainable Happy Meal toys by the end of 2025.
McDonald's Adult Happy Meal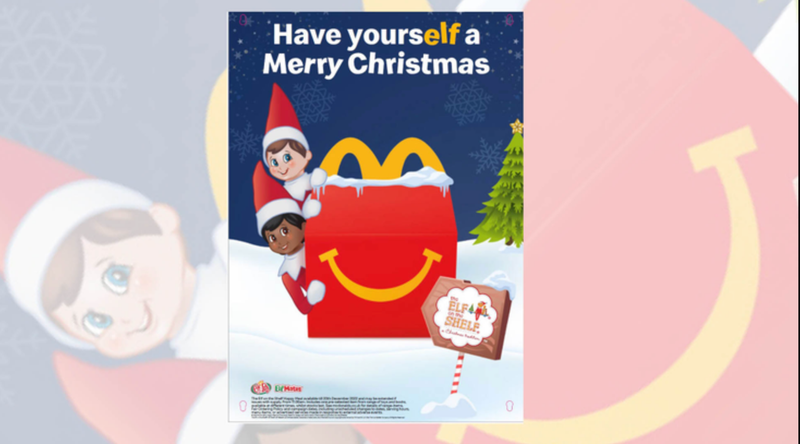 Elf on the Shelf x McDonald's
McDonald's promotions are not solely focused on kids, though. Hasbro has had a long-standing partnership with its McDonald's
game, where consumers collect coupons and tokens with meal purchases that could be redeemed for McDonald's food or larger prizes.
When, in 2022, McDonald's announced it was launching an Adult Happy Meal, it almost broke the internet. The partnership with fashion brand, Cactus Plant Flea Market, featured a redesigned box, a resurrection of its iconic characters and two meal choices: a Big Mac or Chicken McNuggets.
"We're taking one of the most nostalgic McDonald's experiences and literally repackaging it in a new way that's hyper-relevant for our adult fans," said Tariq Hassan, chief marketing and customer experience officer, McDonald's, in a press release.
The week when the Adult Happy Meals launched saw a massive jump in traffic, with Placer.ai reporting 37.1% more visits than the equivalent week the previous year. You might think that was COVID-affected, but when you consider the increase in traffic year-on-year of the preceding nine weeks ranged from 2.4% to 9.7%, there was quite a jump.
The "stunt" might have proved successful, with the term "adult happy meal" still getting, on average, over a quarter of a million hits a month on Google, but Forbes reported that it did cause McDonald's some issues. The higher demand for adult meals over kids' and the fact that the newly designed boxes were not stackable, meant storage was an issue.
Part of the success of the Happy Meal, and McDonald's in general, is that the company is not resting on its laurels. Instead, it continues to redefine its products and look for new and innovative ways to keep up with the modern consumer. In 2020, McDonald's appointed T
to help expand its presence in the licensing space, so the Happy Meal toy is likely to be a hit for generations to come.
Subscribe and receive the latest news from the industry.
Join 62,000+ members. Yes, it's completely free.
You May Also Like
Loading..