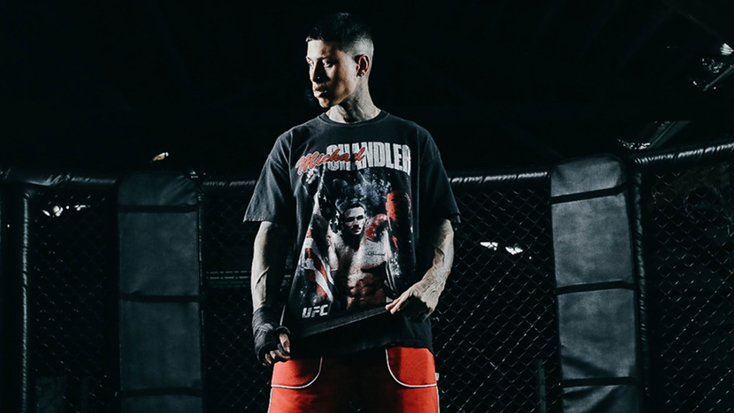 UFC and Culture Kings apparel collection.
UFC
At A Glance
Building a program outside of the Octagon.

Branching out into watches and fan gear products.

Brand value built to last.
Ultimate Fighting Championship (UFC)
is a mixed martial arts promotion company that hosts and promotes events worldwide. According to Statista, the company's brand value has soared in recent years, having increased by 335% in a single year. The amazing growth has catapulted the UFC to join the most valuable sports business brands worldwide.
UFC has announced several apparel and accessories collaborations recently and Federico Bobbio, associate director, licensing,
, which represents UFC, recently spoke to License Global about the continued growth of UFC's licensed apparel/consumer products line.
"IMG and UFC work really close together," says Bobbio. "Fashion collaboration in general collaborations – fashion apparel and accessories – are the core of our licensing strategy with UFC. It was important for us to also build our approach to licensing by creating collaborations with some interesting brands.
"In August, UFC announced Venum, a designer, marketer and distributor of combat sports apparel
and accessories, would continue as UFC's exclusive global outfitting partner.
Bobbio says the deal with Venum is more than just a fashion collaboration.
"They outfit our fighters in the Octagon, so it's a very important partnership for us. And Venum is the best combat sport apparel and equipment brand out there. So, we're very excited to partner with them – we partnered with them in 2020, and we announced the renewal of our collaboration last year."
Bobbio says the Venum brand appeals to fans as well as the fighters. "The fighters themselves are very excited about that because they realize how incredible those products are. We have never had a stitch broken during a fight, and our fighters put our products to the test every Saturday night. But our fans wear those products outside of the Octagon. The fans have an appetite to have products that they can wear in their daily lives."
Taking it to the Streets
Bobbio says the goal now is to build a program outside of the Octagon. New global partnerships in the past year are starting to do just that. In Asia, UFC is partnering with Shinhan Korea.
"Shinhan Korea is on the top of the fashion trends in Asia, and the fact that we were able to sign with Shinhan was extremely exciting for us," says Bobbio. "They have built a range of lifestyle fashion products. They've opened two UFC flagship stores in Korea. On top of that, they're opening 11 more shop-in-shops this year. Fans are very eager to get their hands on lifestyle products and Korean fans are no different."
UFC also launched a collaboration with Culture Kings, an Australia-based fashion house. With one of their brands, Goat Crew, UFC launched a range of limited-edition clothing items that are already available in Australia through Culture Kings, but will be sold at the Culture Kings Las Vegas flagship store, which opened a few months back. Bobbio says that's particularly exciting because UFC is based in Las Vegas, but it's also an incredible location.
Last year, UFC signed a sponsorship agreement with Project Rock, which has become the official shoe of UFC. The athletes wear these shoes or slides during their workouts, when they go from the locker rooms to the Octagon, but also during the weigh-in ceremony on Friday before the fight. The partnership grew when in September, they launched their first co-branded footwear with the Project Rock x UFC BSR 2 and Project Rock Slides.
"There's a clear connection there between Project Rock, the brand of Dwayne Johnson, and UFC," says Bobbio. "And that's another interesting collaboration because we were missing that category."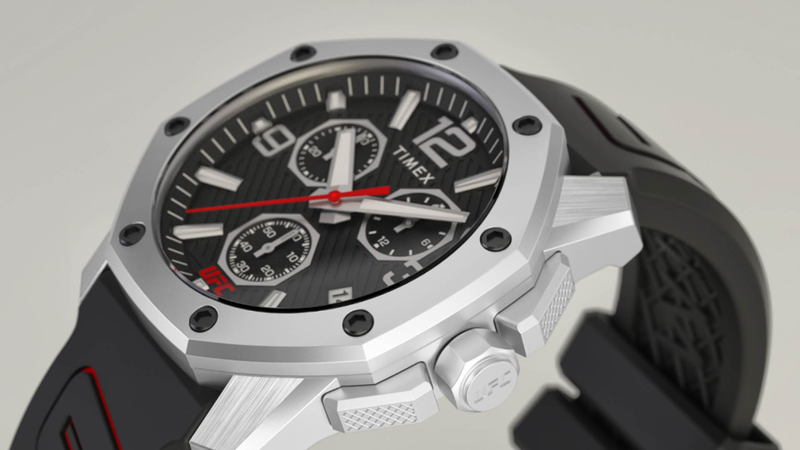 Going High-Tech and High-Style
Timex also entered the Octagon as the first official timekeeper and watch partner of UFC.
"Timex has developed a very exciting range of products that covers a little bit of everything," says Bobbio. "Most of the watches are performance watches, but there are also some very nice lifestyle design luxury watches. So, there's a watch for everyone, which is very important when you build a sport licensing product."
Watches aren't the only accessories available for UFC fans. Last year, UFC signed a deal with Cernucci, a U.K. jewelry brand.
"They've done some very nice collaborations with U.K. football clubs," says Bobbio. "So, we reached out to see if they were interested in doing a deal with UFC. When we started the collaboration, we immediately saw that there was a lot of excitement on their side, but probably more on our side as the products that they have launched are very shiny, very aggressive, very UFC and very fun. Fans have flocked to it since the beginning. We launched at the end of October last year and feedback from the fans has been really positive."
UFC has also partnered with Amazon Merch on Demand to offer a new selection of fan gear products featuring original designs. The expanded selection, now available for purchase in Amazon stores, features officially licensed UFC merchandise and includes apparel such as T-shirts, hoodies, sweatshirts, long sleeve shirts and tank tops, as well as accessories such as cell phone cases.
"The relationship with Amazon started with a deal that we did with Zappos a few years back," explains Bobbio. "We built on that during 2022, and we expanded the partnership of those license ranges through Amazon. Now we have a very interesting range of products that are made on demand by Amazon. There is a store site on Amazon.com in the U.S. that holds all the UFC products available in the U.S., which is very exciting for us to create that one-stop marketplace for our fans to access all our products."
As the popularity of UFC increases, fans' interest in repping the UFC continues to grow and evolve. "The reality is that our fans are so eager to get their hands on UFC products," says Bobbio. "We see the feed-back from our licensees that sell products through retail or through the retail channels. But we also manage the retail business online and at UFC events. Every time we go to an arena, we break the merchandise record for that arena. We can't put out enough products for our fans."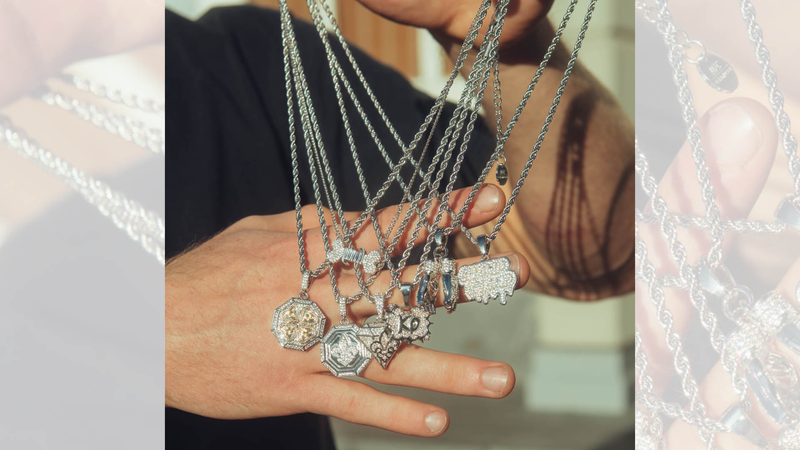 Brand Value Built to Last
Bobbio says the demographic for UFC fans is extremely young, which is a great position to be in because that means that the sport has a long life. "Fifty-four percent of our fan base is between 18 and 34 years old," Bobbio says. "That's great news for every vertical of UFC, in particular for us in the licensing everyday side of things. Every time we launch a new range of products, a new video game, a new range of NFTs, the feedback is so positive that it just reassures us that we're going in the right direction. We realize that the fans are interested in buying more products. So, we are really pushing to get more products out, but signing the right partners and the right categories."
Looking ahead, Bobbio says it's important to bring UFC to the people, to bring the brand outside of the Octagon and into the streets.
"We are working really closely all over the globe with key retailers to build the DTR programs, to support UFC when it visits the countries with an event," says Bobbio. "That's an important strategy for us. But on the other side, the growth that UFC is having, not only from a licensing perspective, but as a sport has raised a lot of interest also from key fashion houses to work with us. We're working on cool collaborations that are going to materialize in 2023. It's going to be an exciting 2023."
Subscribe and receive the latest news from the industry.
Join 62,000+ members. Yes, it's completely free.
You May Also Like
Loading..