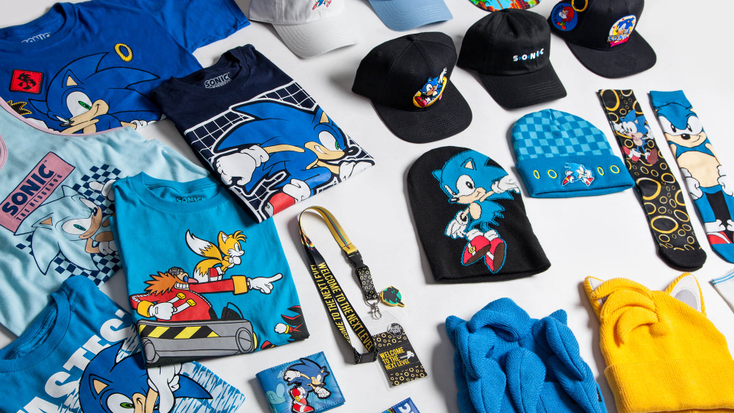 Assorted "Sonic" merchandise
Bioworld
At A Glance
Expansion of SEGA's consumer products program

SEGA in fashion and apparel

New opportunities and audiences for "Sonic the Hedgehog"
SEGA
has been on the up-and-up for years. From the success of the "
" film franchise to the
acquisition of Rovio entertainment
and more, it's leaving an impact on the licensing industry and beyond.
"Sonic continues to be white-hot both from an entertainment perspective and as a top consumer products brand," says Alex Gomez, senior director, licensing and partnerships, SEGA. "2022 was another record year for Sonic with the award-winning movie, 'Sonic the Hedgehog 2,' a massive new game launch with 'Sonic Frontiers' and the launch of our hit animated series on
, 'Sonic Prime.' 2023 is shaping up to be another big year. From new games to new '
' episodes, the launch of our exciting
Sonic line and the debut of the 'Knuckles' series from
, there is a lot of great content to keep fans engaged with the brand.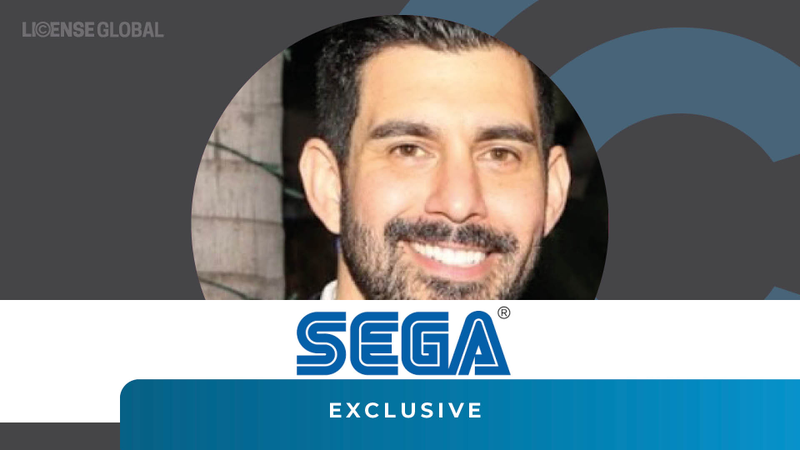 "From a consumer products perspective, our programs got bigger, achieved new heights and won multiple awards. Our roster of top-tier
licensees and promotional partners worked hard to bring Sonic products to fans in a way that brought the games, film and animated series to life, making Sonic a category leader at retail. I would say the future for Sonic is getting brighter," he continues. The company is preparing to exhibit at Licensing Expo, focusing primarily on its "Sonic the Hedgehog" property as well as its "Persona" property and the 30th anniversary of "Shin Megami Tensei," both through SEGA's ATLUS branch.  
"We have a lot of content coming out in the next couple of years, all of which we'll share with partners at the show this year," says Gomez. "I can't say too much about it here, but believe me, there are some very exciting content launches from SEGA in the next couple of years that we'll be sharing at the show, both at our booth and at our SEGA Summit. In addition to Sonic, the team at ATLUS are excited to showcase games from the 'Persona' series, which have sold more than 16.8 million units worldwide, and the legendary 'Shin Megami Tensei' series that is celebrating its 30th anniversary this year with the first live ATLUS concert in the west at Anime Expo 2023."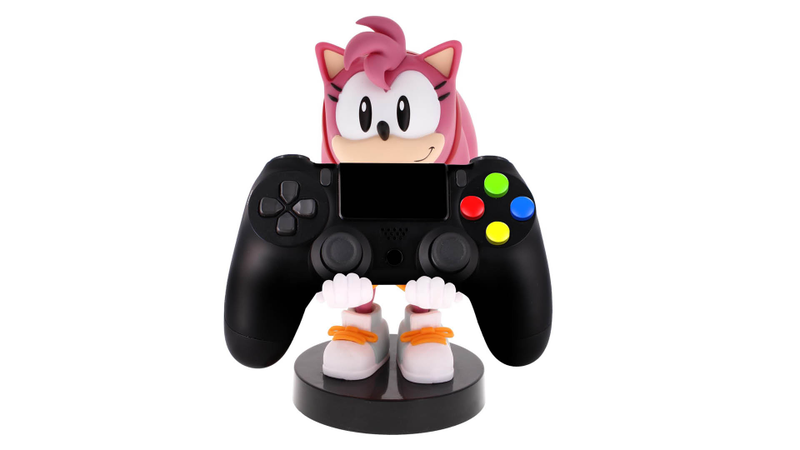 SEGA x Cable Guy controller/phone holder featuring Amy Rose
This year's Licensing Expo theme is fashion, and SEGA has planned multiple apparel drops around the time of the show. It also plans on expanding these offerings through future licensed partnerships, with the goal of building additional partnerships and fostering those already created.  
"SEGA has had a curated approach to building brand presence in the fashion category with a surge in opportunities over the last few years as 'Sonic the Hedgehog' has gained increased brand amplification," says Gomez. "From 'Sonic the Hedgehog,' SEGA retro titles or classic consoles, the interest, connection and crossover of SEGA and fashion are iconic and historical. Overall, the brand goal is to focus on opportunities to support partnerships and collaborations that create an authentic brand connection, providing extensions to core fans and new consumers. This focus and the overall trends in gaming and nostalgic/heritage characters have extended to a Sonic subculture in Gen Z and Alphas, who see Sonic as an icon and the product as a fashion statement to integrate into looks from streetwear to the runway. Licensing Expo is a moment for us to celebrate the brand, the nostalgia and the elements which create these connections built on storytelling, innovative design and more. From characters to icons, patterns and color and game zones, there are so many directions for a Sonic 'look.' We will feature some of our most-current collections and celebrate some of the biggest drops, including Crocs, Stray Rats, Rowing Blazers, Hype, King Ice and more."  
When it comes to SEGA, its licensing strategy connects to what's happening in the industry overall. Challenges like inflation are keeping SEGA on its toes, while trends like sustainability and the continued elevation of heritage brands are driving the company forward.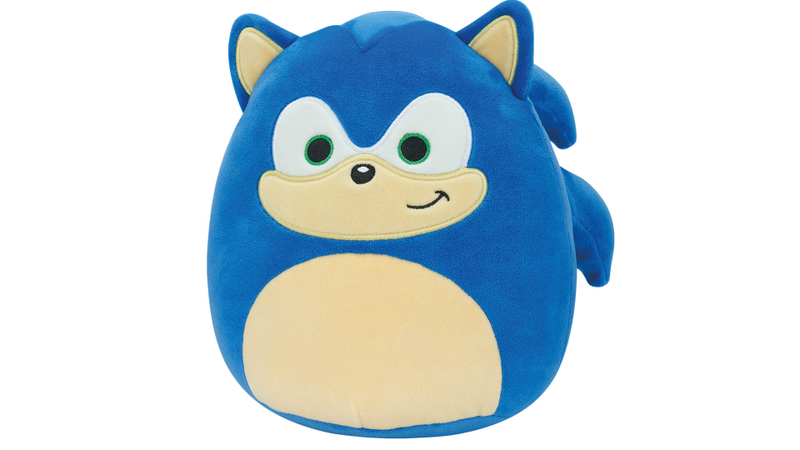 "As people continue to be more cautious about spending on non-essential goods, this will inevitably impact how licensors and their partners look to position and adapt their price-point strategies and look to innovate and counter the squeeze on public purse strings," says Gomez. "Simultaneously, the licensing industry is seeing a growing trend and mounting pressure to take a stance on sustainability. There are growing demands for the industry to move towards a more sustainable future. Across our industry, there is a growing desire for knowledge, resource and innovation to support sustainability in licensing. SEGA Consumer Products are following this closely and working in concert with our hundreds of partners to identify ways we, too, can be part of this movement to achieve safer, more sustainable business practices."  
Gomez says heritage brands like "Sonic the Hedgehog" will continue to provide new opportunities as they continue to look for ways to reach new audiences.  
"There will always be a significant interest in enduring IP across all entertainment genres, including gaming," says Gomez. "Sonic continues to provide us with endless options, and we are constantly exploring how we can find a new global audience while at the same time maintaining the original DNA which is so adored by generations of fans."  
With all of this in mind, it's an understatement to say there's a lot to come.  
Read more about:
Subscribe and receive the latest news from the industry.
Join 62,000+ members. Yes, it's completely free.
You May Also Like
Loading..